Mingtai Aluminum was founded in 1997. As one of the first aluminum sheet coil supplier in China, to enter the international market, it is also a large-scale aluminum sheet coil manufacturer integrating R&D, production and sales. Up to now, Mingtai Aluminum has set up several international offices in South Korea, Vietnam and other places, and has 4 production bases covering an area of 1.3 million sq.m., more than 20 independently developed production lines, and 60 large-scale processing equipment or more.
Among them, the development and use of the rare 3300mm wide "1+1" and "1+4" hot rolling production lines in China, enabled Mingtai Aluminum to roll aluminum sheets with a maximum width of 3100mm, aluminum coils with 2600mm, covering all series 1-8 alloys. Here, Mingtai aluminum sheet coil production capacity reaches 800,000 tons/year, which can meet the diverse customized needs of global users to the greatest extent !
So far, Mingtai aluminum sheet coils have been widely exported in more than 100 countries and regions, such as North America, South America, East Asia, Southeast Asia, Oceania, South Asia, West Asia, North Africa, Western Europe, etc., and are well received by the market ! Consulting email: vip@mingtai-al.com
Representative Aluminum Sheet Coil Alloys
Typical Application of Aluminum Sheet Coil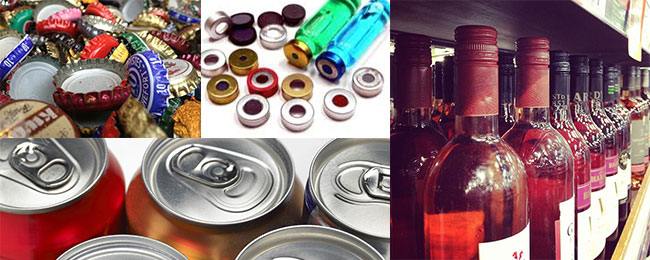 Bottle Cap Material 
The usual thickness of aluminum sheet coil for bottle cap material is 0.012-0.5 mm. Representative alloy are Grades 8011, 1060, 5182, 3104, 3105, 5052. Among them, the typical 8011 aluminium closure sheet coil for ROPP / screw caps / omnia jar caps / wine closures/ injection vial seals,etc., has a lightweight texture, only 1/10 of the specific gravity of tinplate, and excellent deep drawing, processing formability, the maximum punching depth can reach 60-80mm, the yield is very high .
Aluminum Sheet Coil for CTP/PS/ACP
1 series pure aluminum sheet coil is a typical industrial aluminum. The typical 1100 aluminum alloy is commonly used in aluminum composite panel (ACP), and 1060, 1050 aluminum coil is widely used for PS aluminum CTP printing plates, etc. It has light weight, excellent ductility, and good surface treatment,etc.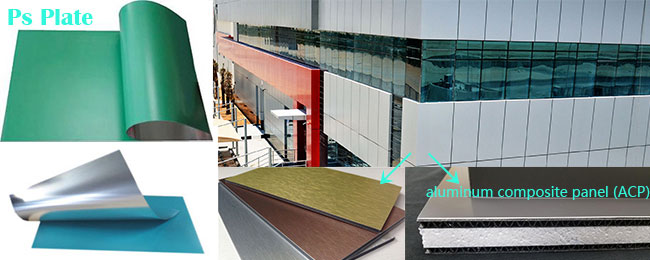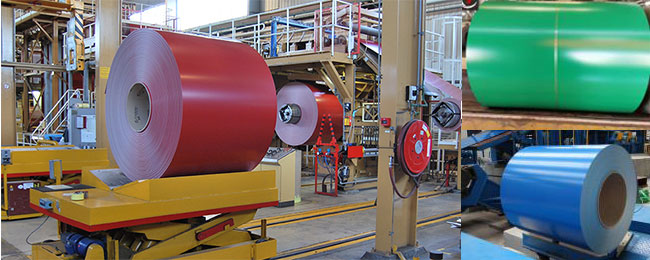 For Colored Painted Aluminum Sheet Coil 
Mingtai colored painted aluminum sheet coil substrate is favored by the market. The best-selling alloys include 3003 aluminum coil, 3105 aluminum coil, 5754 aluminum sheet coil, etc. Typical temper is: H16, H14, H34, etc., with high surface quality, better performance, and conform to international standards.
Aluminum Cans Alloy
Commonly used aluminum cans alloys are 5182 h19, 3104-h19, 5052-h19 aluminum sheet coils,etc. Such as 5182 aluminum sheet for ring pull of cans, 5052, 5182 aluminum cans alloy for lids,and 3004, 3104 aluminum coil for cans body, etc., Ear-making rate is less than 4%.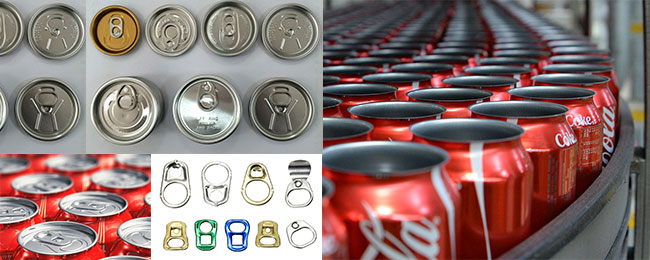 Mingtai Aluminum Sheet Coil Advantages
Mingtai Aluminum Sheet Coil Market
There are lots of Successful Cases of Mingtai for you to discover, as well as the latest Industry Trends, Hot Topics, Product Knowledge and Prices !
Mingtai 5000 Tons of Aluminium 3105 Plate
Aluminium 3105 plate has good mechanical properties, whether it is shear strength, tensile strength, or yield strength. It is fully used in room partitions, movable floor panels, bottle caps etc. 5000 tons of aluminium 3105 plate project, Mingtai is negotiating.
Aluminium Bottle Closure Sheet Grades and Uses
There are 1070 aluminium bottle closure sheet for cosmetic cap, 3004 aluminum for lamp cap, 1060/8011 aluminum foil for injection vial seals,3105 aluminium closure sheet for screw caps, and 5052/5182-H19 ring pull can lid aluminum strip foil,etc.
We have been Here, Waiting for Your Inquiry