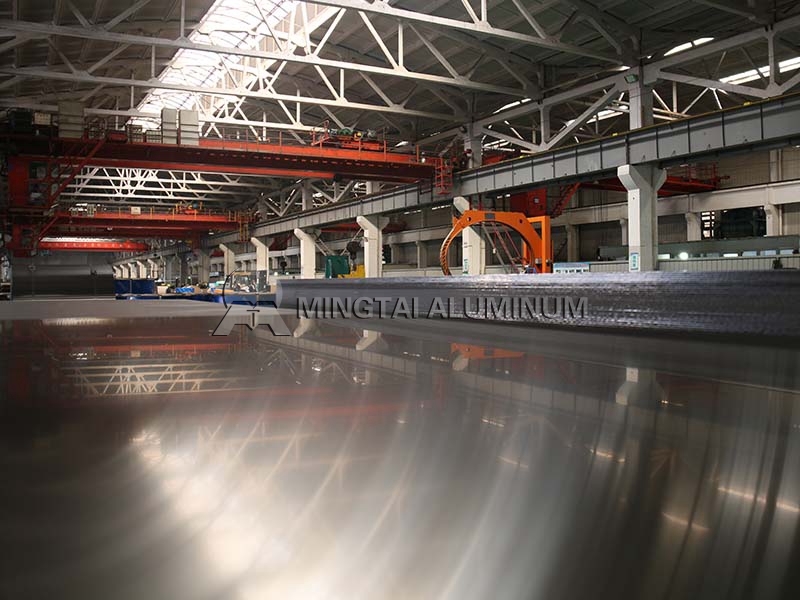 Aluminium Bottle Closure Sheet Grades and Uses
Loading Port: Tianjin/Qingdao, China
Sample: A4 Sized
Payment Terms: L/C,D/P,T/T
Delivery time: Within 15-30 Days
Email Us:sales01@mingtai-al.com
Contact Us
---
Ubiquitous Aluminium Bottle Closure Sheet
In our life, aluminium bottle closure sheet is used for many purposes, such as 1070 aluminium sheet for cosmetic aluminum cap, 8011/1060 aluminium foil for injection vial seal cap, 3004 aluminum closure sheet for lamp cap, and other aluminium closure sheet alloy grades for aluminium tear off seal, aluminum flip-off vial seals, pharmaceutical caps, pull-off aluminum cap, aluminum cap for injection bottle. ROPP cap, PP cap, aluminum pilfer-proof cap, aluminum screw cap, tear off caps, flip off caps, etc. You see,  aluminium bottle closure sheet in medicine packaging industry plays a very important role. Next, let us know the specific aluminum alloy grades of the above-used bottle caps!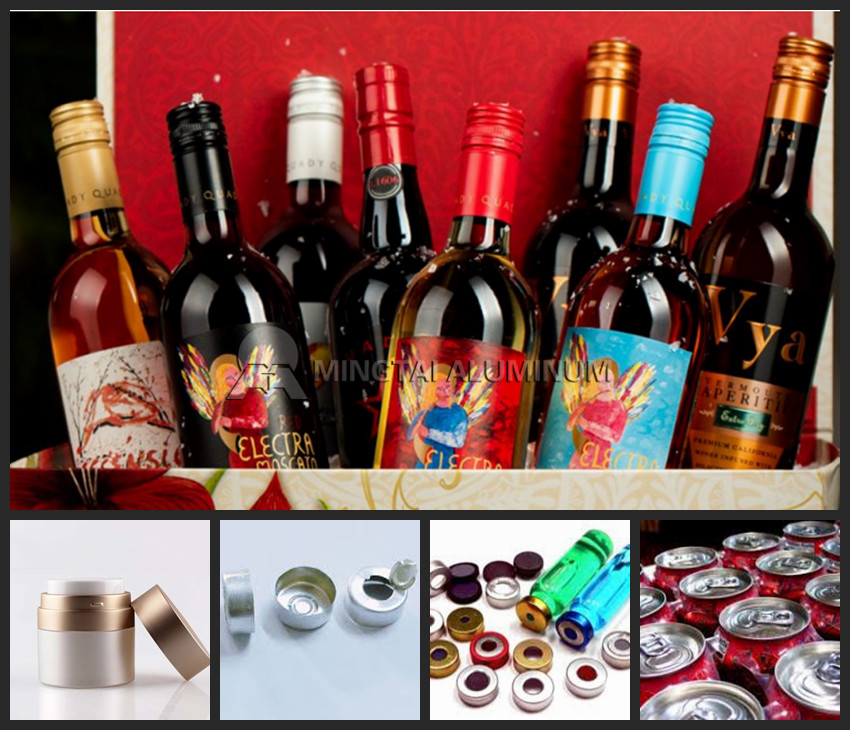 Aluminium Bottle Closure Sheet Corresponding Use
1070 Aluminium Bottle Closure Sheet for Cosmetic Cap
The 1 Series 1070 aluminum alloy contains 99.7% aluminum. Its high purity makes the cosmetic cover surface very bright, very soft and smooth, rich in texture in touch, high in visual sense, and can bring a strong sense of customer experience. In addition, 1070  aluminium bottle closure sheet for cosmetic caps through Mingtai high-standard hot-rolling process is more conducive to bottle cap drawing requirements. It can be widely used in cream skin care jars, perfume bottles, screw caps, and cosmetic caps. etc.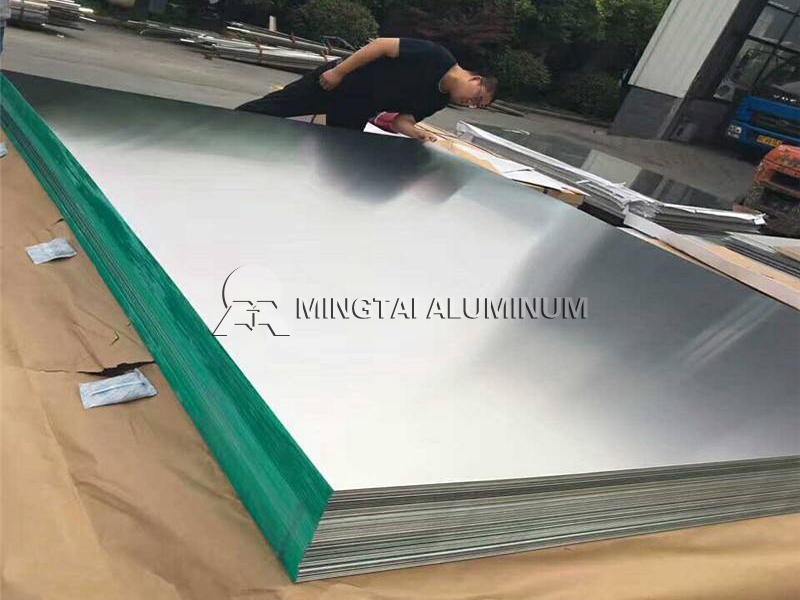 8011 / 1060 Aluminium Closure Foil for Injection Vial Seals
8011 aluminum foil injection vial seals, is also used for pull-off aluminum caps. In addition, 8011 H16 alloy according to EN573-3 can also be used to make omnia jar cap. For 1060 aluminium bottle closure foil has very good ductility and processability. Its production and processing technology is relatively mature on the market, and it is easier to obtain. In addition to its cheap price, 1060 aluminium closure foil for injection vial seals in many countries and regions are very common.

3004 Lamp Cap Aluminium Closure Sheet
3004 aluminum closure sheet for lamp cap has high mechanical strength, although it is thin but withstands strong pressure, it has a uniform structure and good drawing performance. Therefore, 3004 aluminium bottle closure sheet is very suitable for stamping and then forming a spiral lamp cap.
5052 / 5182-H19 Ring Pull Can Lid Aluminum Strip Foil
The material of the ring pull can cover is generally processed by 5052 and 5182 aluminium closure sheet, and the handle of the ring pull is also generally processed by 5182 aluminum alloy. 5052 / 5182-H19 aluminium bottle closure sheet has low density, light weight, smooth surface, good feel, flexible deformation after stamping, and is not easy to crack. The most important thing is that it is environmentally friendly, easy to recycle, and reusable.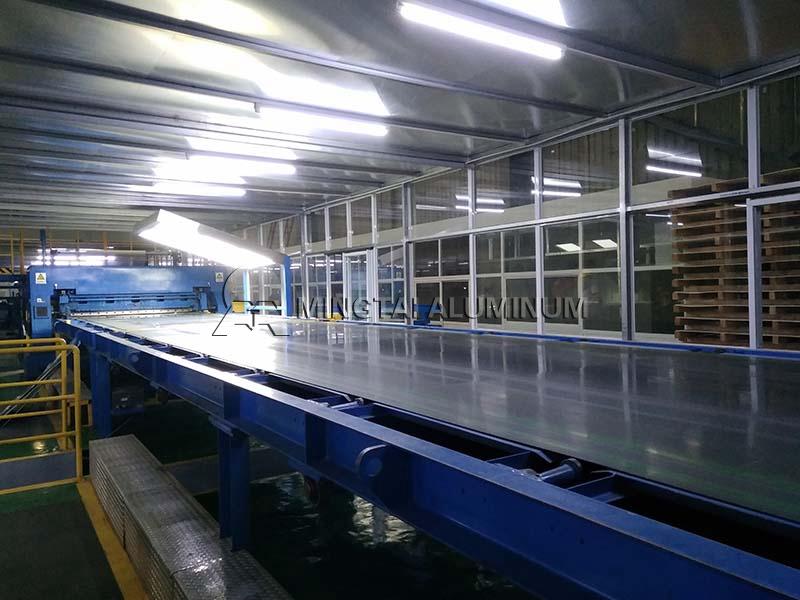 3105 Aluminium Closure Sheet for Screw Caps
Compared with 8011 aluminum foil injection vial seals, 3105 aluminum alloy for screw caps has sufficient strength and can withstand large gas pressure. It is widely used to make screw caps for soda bottles, such as soda water and carbonated wine. In addition, 3105 aluminium bottle closure sheet for screw caps after surface treatment with chromic phosphate or DOS coating can be printed in different colors, decorated with different styles of wine closures and other closures.

Mingtai Aluminium Bottle Closure Sheet Supply
Henan Mingtai Aluminum Industry Co., Ltd was established in 1997. As one of the first aluminum sheet、strip and foil companies in China to enter the international market, Mingtai has 13 years of experience in the operation of the aluminium bottle closure sheet in the international market. Mingtai 1070/1060/8011/3004/5052/5182/3105 aluminium bottle closure sheet、strip and foil and other grades products have been exported to clients in such countries and regions as North America, South America, Southeast Asia, Oceania, Mid East , Eastern Asia as well as Western Europe, etc. After years of continuous accumulation, Mingtai aluminum sheet and strip has become China's top five aluminum sheet supplier for many years in a row, and It is the second manufacturer with the global export reputation of aluminum sheet foil enterprises in the americas, and the Australian market share is over 40%. In addition, there are 1500 mm elevated cold rolling mill 1 set, 1650 mm high performance foil rolling mill 6 sets, 1600 mm heavy coiler 1 set, 1300 mm-1850 mm high precision slitting machine 8 sets, high precision 60 tons blank annealing furnace 3 sets, 100 tons blank annealing furnace 1 set and 40 tons finished product annealing furnace 12 sets, and other advanced equipment to meet the huge demand of users worldwide. If you have a demand, don't hesitate to click on the customer dialog on the right to contact us! Chat online and get free quotes and more. Mingtai sincerely looks forward to your inquiry!