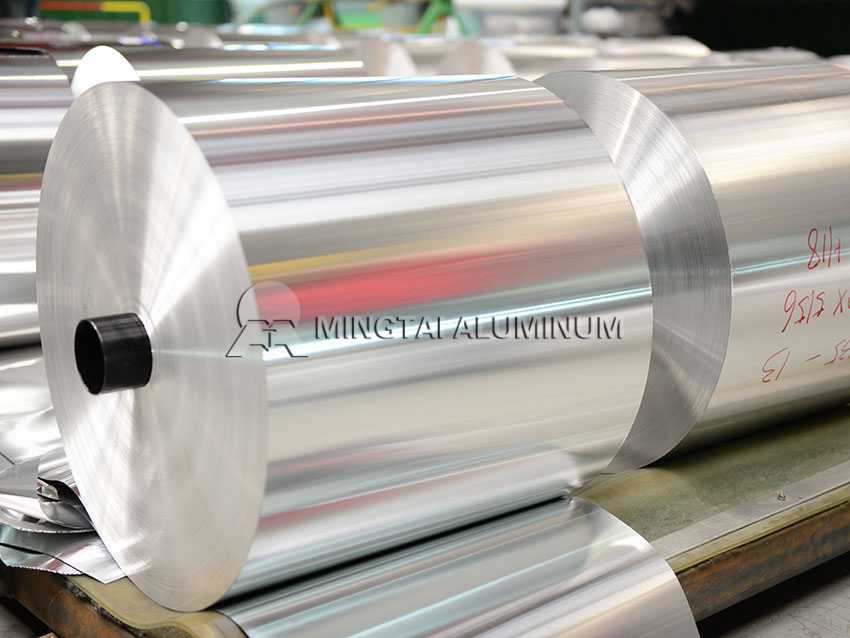 5052 Aluminum Foil
Loading Port: Tianjin/Qingdao, China
Sample: A4 Sized
Payment Terms: L/C,D/P,T/T
Delivery time: Within 15-30 Days
Email Us:sale06@mingtai-al.com
Contact Us
---
5052 Aluminum Foil Overview:
5052 aluminum foil belongs to the Al-Mg container foil alloy series. The alloying of 5052 is higher than 3003 aluminum but lower than 8011 alloy. So 5052 aluminum foil properties show moderate strength, good formability, excellent corrosion resistance, and surface treatment effect, etc. Aluminium foil 5052 is typical food-grade aluminium foil, which used for food packaging, lunch box, etc. Here, Mingtai 5052 container foil is favored by the market, with preferential price, smooth version, clean surface, serious pinhole control, safety inspection, never bright line, oil stain, scratch, and other defects. The quality is superior!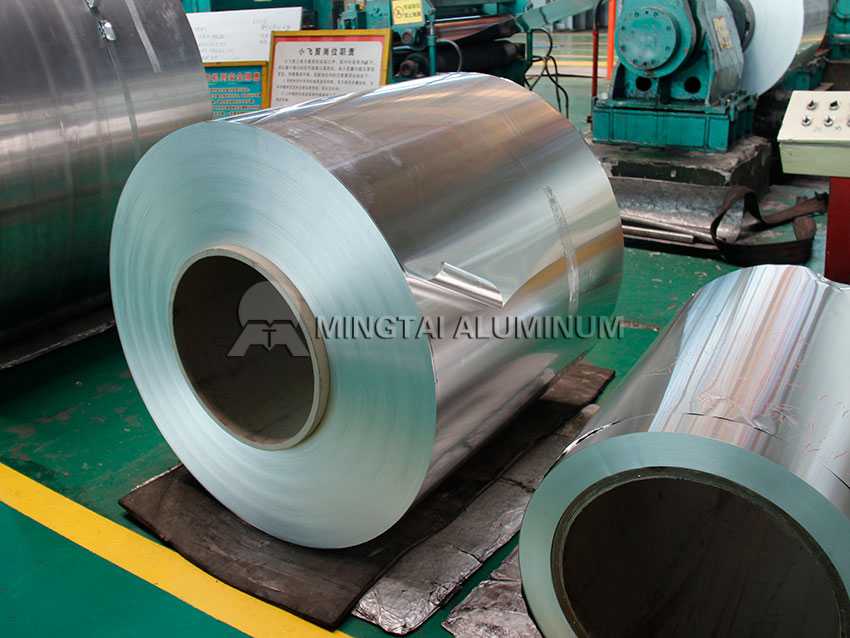 5052 Aluminum Foil Characteristic:
Shaping. Mg is the main alloy element, so 5052 aluminum foil shows better processability, formability, and shaping.
Tensile Strength. For 5052 H24 aluminum foil, the tensile strength is 230-280Rm/MPa, which is much higher than that of 3003 container foil (145-195Rm/MP).
Other Features. 5052 aluminum foil is also excellent corrosion resistance, whether it's for drinks or food. Besides, Aluminium foil 5052 shows high fatigue strength, machinability, ductility, outstanding surface treatment effect, etc.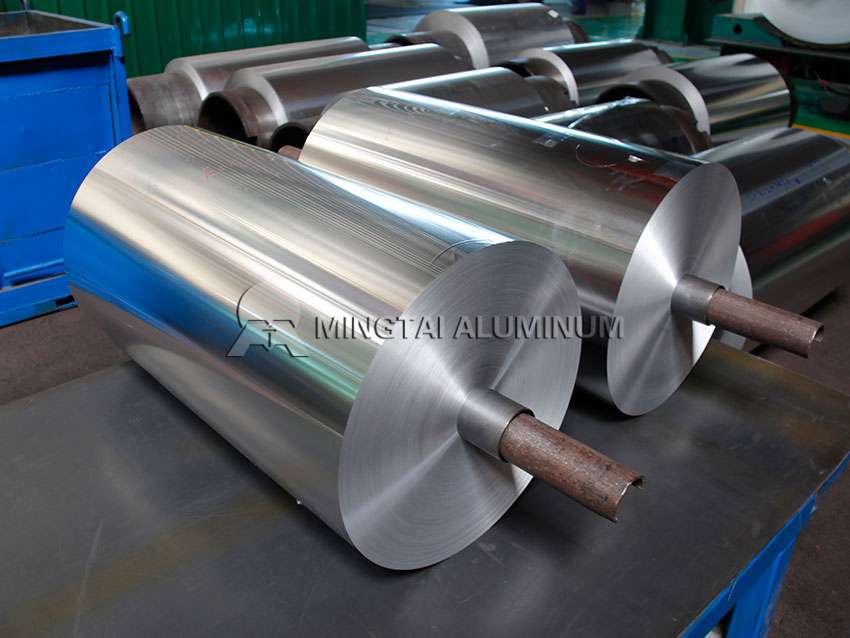 Mechanical Properties of 5052 Aluminum Foil Alloy:
| | | |
| --- | --- | --- |
| Tensile Strength (MPa) |  Yield Strength (MPa) | Elongation (%) |
| 173-303 | 66-221 | 2-19 |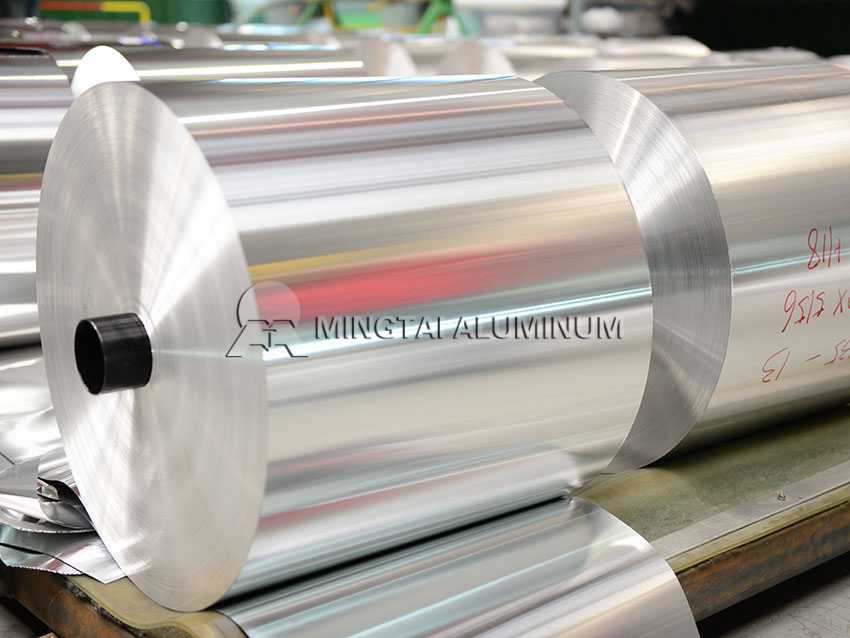 Typical Application of 5052 Aluminum Foil:
For Lunch Box Container
5052 aluminum foil, 3003 aluminium foil, as well as 8011 aluminum foil, are the typical raw material of lunch box. 5052 container foil used for lunch box has moderate strength, good deep drawability, high gloss, etc. It's also cost-effective!
Mingtai 5052 Container Foil Quality Requirements
1.Flat pattern.
2.The foil surface requirements are strict. Never black, oil, spots, scratches, small black wires, color difference, bright lines, roll marks, convex-concave point, mosquitoes and etc.
3.Thickness must be strictly in accordance with the card.
4. Never pinholes or holes. pinholes must be abolished.
5.Trimming quality. Never burr, cirriform, enamel layer, scallop, flange, or convex-concave points.
6.Packaging shall be moisture protection, and avoid oxidation.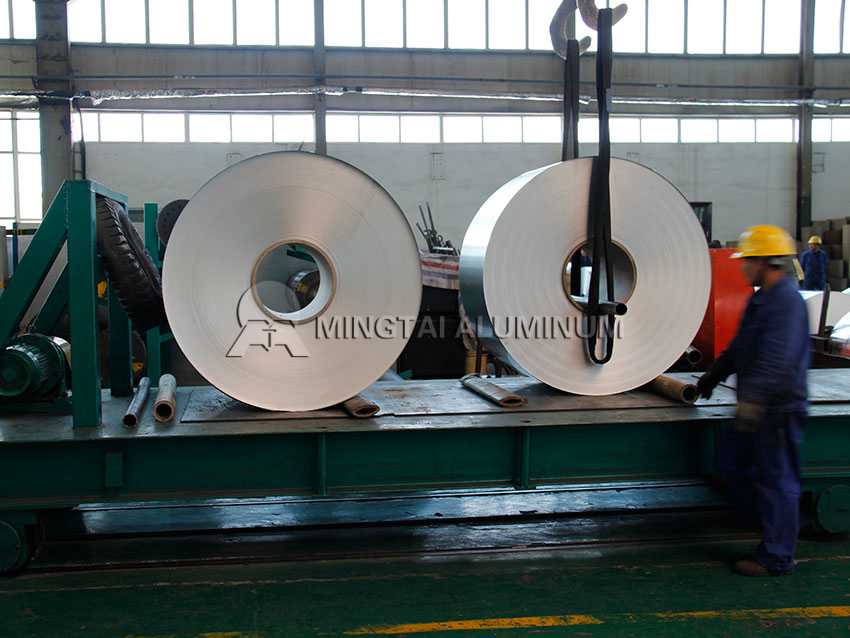 Technical Parameters of 5052 Aluminum Foil:
Elements
Mg
Fe
Si
Cr
 Cu
Mn
Zn
Others
Al
Content
 2.2-2.8
0.4
0.25
0.15-0.35
0.1
0.1
0.1
0.15
Remain
Typical alloy
5052 Aluminum Foil
Material temper
O, H22, H24, H2*, H18, H1*, H3*, F,etc.
Thickness (mm)
0.014-0.2
Width (mm)
20-2650
Length (mm)
Customize
Typical product
Lunch box, Food container, Food packaging, etc