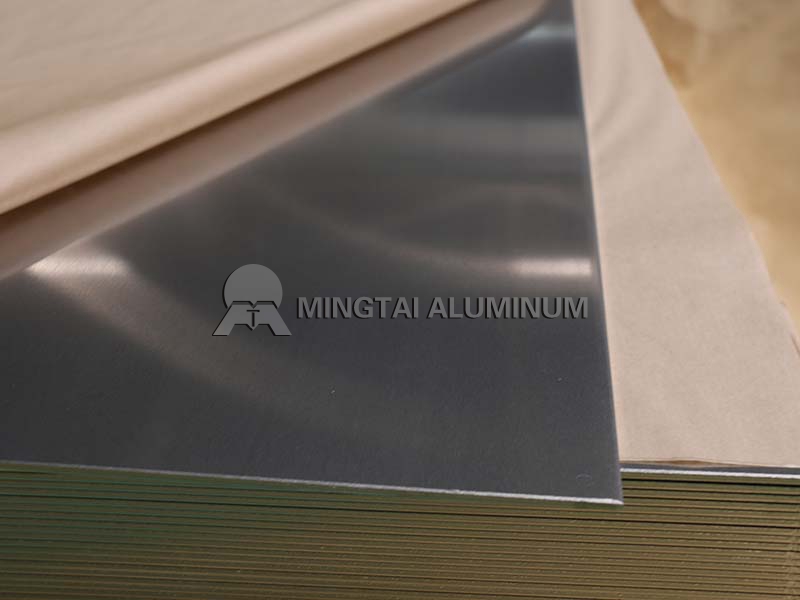 5454 Aluminum Alloy
Loading Port: Tianjin/Qingdao, China
Sample: A4 Sized
Payment Terms: L/C,D/P,T/T
Delivery time: Within 15-30 Days
Email Us:sale06@mingtai-al.com
Contact Us
---
5454 Aluminum Alloy
5454 aluminum is typical Al-Mg alloy with excellent corrosion resistance and weldability. Such as 5454 O aluminum sheet, and H111, H32, H34 tempered 5454 aluminum plate also combines moderate-to-high strength. Its strength is higher than 5052 alloy sometimes. Beside, 5454 aluminium alloy is perfect material of tank truck for storing hot liquids, not 5083 alloy. So here, our Mingtai is one of 5454 aluminum plate suppliers and manufacturer. And we produce superior 5454 aluminum properties, best quality, and offer preferential price for global customers !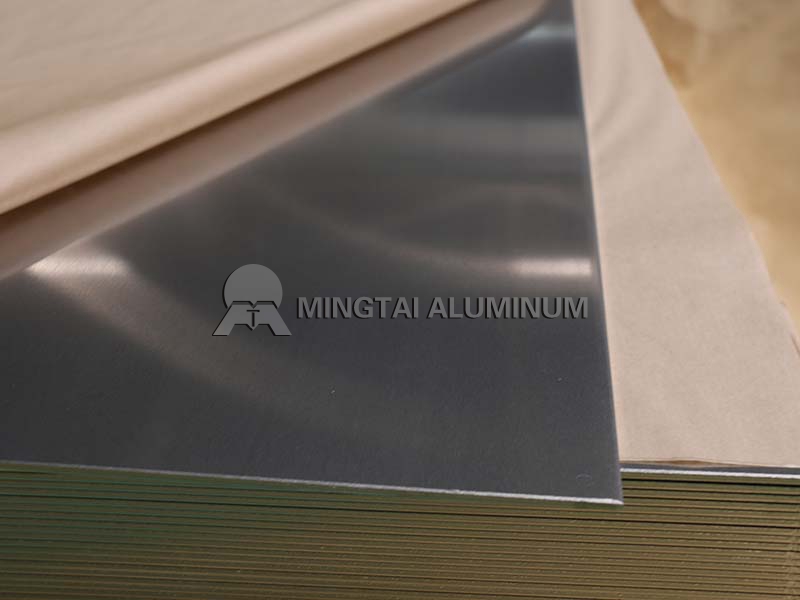 5454 Aluminum Properties
Weldability
In fact, excellent weldability is the most prominent 5454 aluminum properties. For example, Alloy 5454 aluminium can use a variety of welding methods. And it has little crack tendency. But the effect of soldering and brazing are not good.
Cold Working
As we all know, 5454 aluminum also belongs 5 series non-heat treated alloy. So It can improve the strength and obtain good performance by using the conventional method of cold working. What's more, 5454 aluminum sheet coil can be cold worked in any of the H32, H34, H111 tempers or in the annealed condition.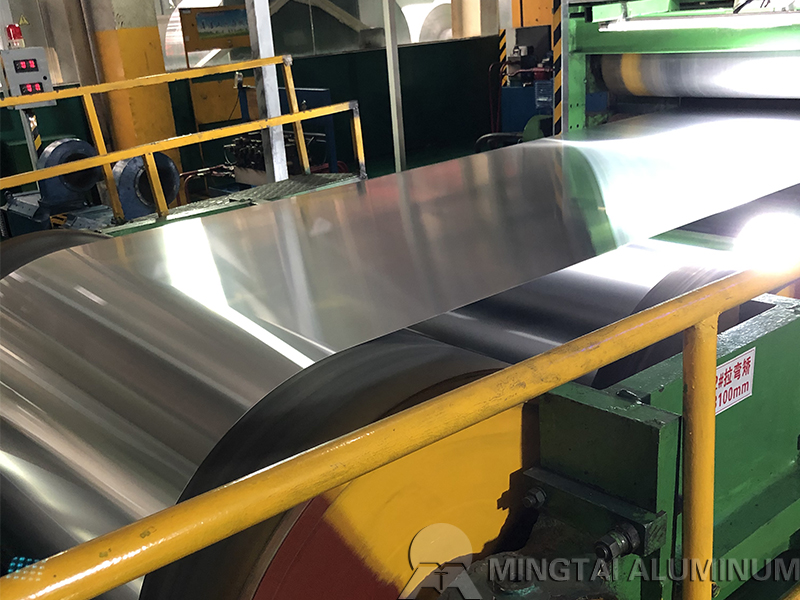 Machinability
In addition, 5454 aluminium also is a wrought alloy. So, it can be formed by rolling, extrusion, and forging (not common), but not casting.
Other Features
Most importantly, 5454 aluminium alloy also has very high elevated temperatures adaptability, as well as strong weather resistance. For example, there is no low temperature brittleness. Meanwhile, 5454 alloy also has better corrosion resistance, moldability, etc.
Mechanical Properties of 5454 Aluminium Alloy
| | |
| --- | --- |
| Mechanical Property | Value |
| Conditional Yield Strength σ0.2 | ≥85 MPa |
| Tensile Strength σb | 215-275 MPa |
| Hardness Brinell | 58 HB |
| Elongation δ5 | ≥12 % |
| Elongation δ10 | ≥10 % |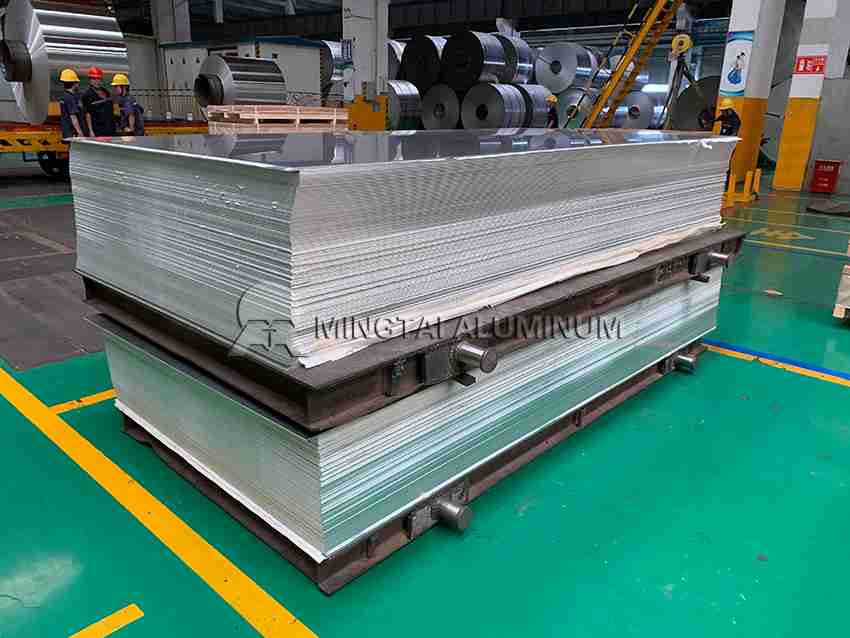 Application of 5454 Aluminium Alloy
In general, 5454 aluminium is ideal material of pressure vessels, marine and welded structures, as well as various vehicles' body such as tank truck, dry bulk trailers, dump bodies, and pylons, poles, masts, etc.
5454 Aluminum Sheet Coil for Tank Truck
Specifically, 5454 aluminum plate and coil is widely used for tank truck. Such as 5454-O aluminum sheet coil, 5454-H32 and 5454-H111 alloys. They work well in barrel shell body, antiwave baffle plates of tank truck. The common specs are 6.35*2250*2250(mm), 6.35*1830*6700(mm), 6.35*762*6700(mm), etc.
Technical Parameters of 5454 Aluminium Alloy
Elements
Mg
Mn
Si
Fe
Zn
Cu
Cr
Ti
Others
Al
Content
2.4~3
0.5~1
≤0.25
0~0.4
≤0.25
≤0.1
0.05~0.2
≤0.2
0.05
Remain
Alloy Grades
5454 Aluminium
Available Types
such as Sheet, Plate, Coil
Material Temper
such as O, H12, H1*, H22, H2*, H32, H34, H3*, H111, H11*,etc
Thickness
0.2-8 mm
Width
20- 2650 mm
Length
Customize
5454 Aluminum Plate Suppliers with Best Prices
Welcome to Mingtai Al. Industry Co., Ltd ! In fact, our Mingtai Aluminum is one of a large 5454 aluminum plate suppliers in the international market. In addition, we also are a large-scale manufacturer in China. Therefore, we can supply 5454 aluminium with various types, temper, thickness, and other customizable specs for global purchasers! What's more, thare are factory direct prices for you ! Anyway, there are not only superior quality, but also international standards, preferential prices! Nowadays, Mingtai 5454 aluminium alloy products has enjoyed a high reputation in North American markets such as Mexico, as well as Southeast Asia, East Asia and Oceania, etc. So here, if you are interested in our aluminum products, then don't hesitated to contact us ! Just send an e-mail, or leave a messages to get free and best price! Come on !