Mingtai Introduction:
Established in 1997, Henan Mingtai Aluminum Co., Ltd. is a large-scale modern aluminum processing enterprise integrating scientific research, processing and manufacturing. It is mainly engaged in the production and sales of 1-8 series aluminum foil strips. the company has two main production bases, one in Gongyi City and the other in Zhengzhou High-tech Industrial Development Zone in Henan Province. It covers an area of 250,000 square meters. The company has more than 5,000 employees and total assets of 6 billion yuan. There are 6 continuous casting production lines, 10 continuous rolling production lines and 44 other large processing equipments with an annual output of 600,000 tons. It has 6 semi-continuous casting production lines, 10 continuous rolling production lines and 44 other large processing equipments with an annual output of 600,000 tons.

Business area
Mingtai products cover 8 series series of 1 series, 2 series, 3 series, 4 series, 5 series, 6 series, 7 series, 8 series aluminum alloy, etc. The main products are CTP/PS plate base, single aluminum foil, double zero foil Blanks, electronic foils, alloy materials, deep-filled materials, brazing sheets, plate.
Products are widely used in printing plate making, transportation, automobile manufacturing, packaging containers, building decoration, machinery and electrical appliances, electronic communications, petrochemical, energy and other industries.
Printed aluminum plate base and other products account for more than 40% of the domestic market share.
PS board, CTP board, battery soft aluminum foil, medicinal aluminum foil and other products have a high domestic market share.
High recognition of customers in the high-end aluminum industry for automobiles, ships, high-speed rail, tank cars and mobile phones
Battery soft aluminum foil, medicinal aluminum foil, honeycomb aluminum foil industry market share is higher
Building, electronic appliances, packaging, printing, signage, etc.
Global Market
With high-quality product quality and perfect overseas service, Mingtai Aluminum has gained stable market share in Japan and South Korea after long-term strategic planning. we strive to open up more international markets and sell our products to all over the world.
Company strength
Mingtai Aluminum was listed on the Shanghai Stock Exchange (Shanghai Stock Exchange) in 2011 (stock code: 601677). Since then, major economic indicators have grown rapidly, maintaining industry size and market share.
Over the years, Mingtai Aluminum has won numerous honors in R&D and production. The company has successively obtained "Henan Aluminum Sheet and Foil Engineering Technology Research Center", "Henan Province 20 Nonferrous Metal Enterprises" and "China Aluminum Top Ten Processing Enterprises". "Excellent private enterprises, etc."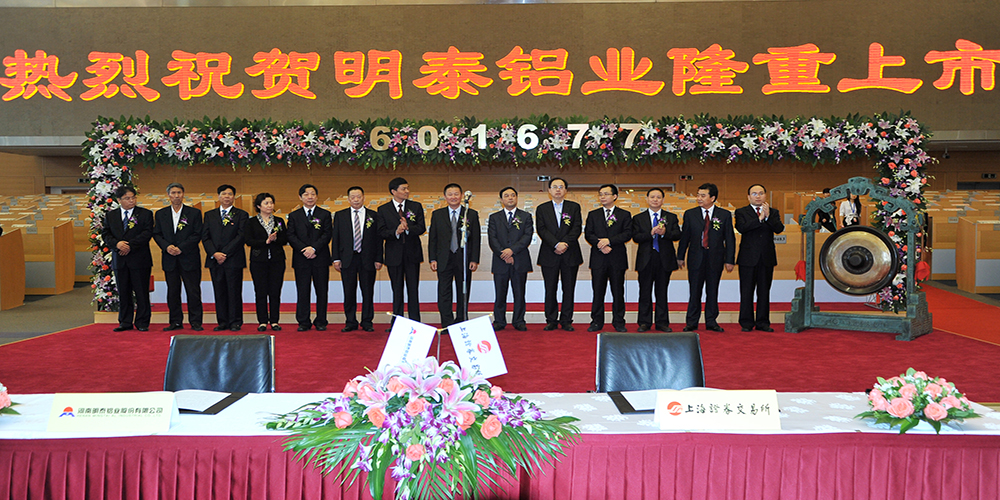 Our Mission
Since its inception, Mingtai Aluminum has made "creating wealth and contributing to society" as its corporate mission, actively shouldering social responsibilities, and contributing to its own strengths in education, poverty alleviation, and culture. Social harmony and the promotion of common development have made unremitting efforts.
In the past 8 years, Mingtai Aluminum has contributed more than 5.76 million yuan in cash for social charity.