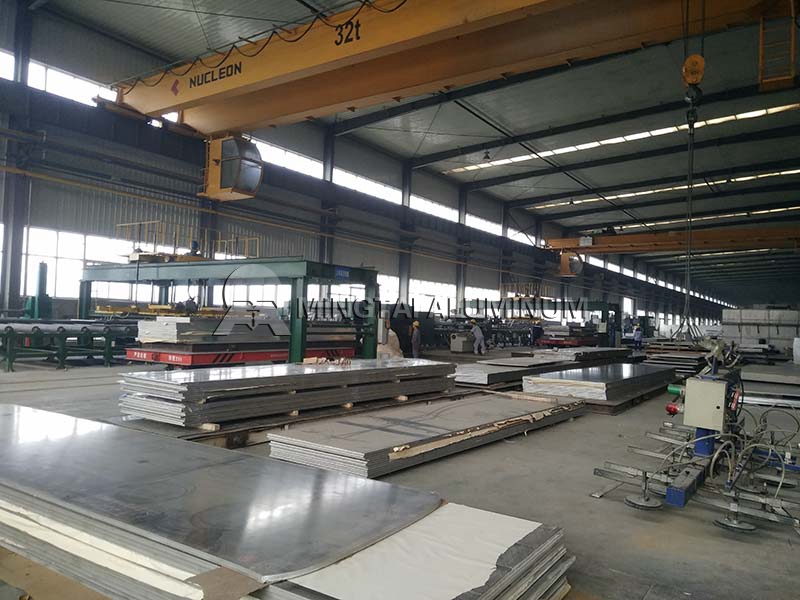 3004 Painted Aluminum Sheet for Buildings
Loading Port: Tianjin/Qingdao, China
Sample: A4 Sized
Payment Terms: L/C,D/P,T/T
Delivery time: Within 15-30 Days
Email Us:vip@mingtai-al.com
Contact Us
---
Painted Aluminum Sheet
Painted aluminum sheet is an aluminum alloy plate with a coating and coloring treatment on the surface, which belongs to aluminum and aluminum alloy plate deep processing products. The painted aluminum sheet that has been painted on the surface has the characteristics of uniform color, smooth and bright, strong adhesion, strong and durable, acid and alkali resistance, corrosion resistance, weather resistance, resistance to decay and friction, ultraviolet radiation,etc. Therefore, painting colored aluminum sheet is a very durable and beautiful green environmental protection material, which has become one of the most popular top-level decorative materials and is favored by various markets. For example, in the fields of building decoration, food packaging, electronics, printing, transportation and other fields, we can all see the painted aluminum sheet. At present, most of the well-known suppliers of painting colored aluminum sheet have a complete spraying production line, which uses the aluminum alloy sheet purchased as the base material for surface painting to produce painted aluminum sheet. For these painted aluminum sheet substrates, aluminum alloy grades include 1100, 1050, 3003, 3004, 3005, 3105, 5005, 5182, 5052, 5754, 5454 aluminum plates. Here, Mingtai provides you with the most complete grades and specifications of painted aluminum sheet substrate .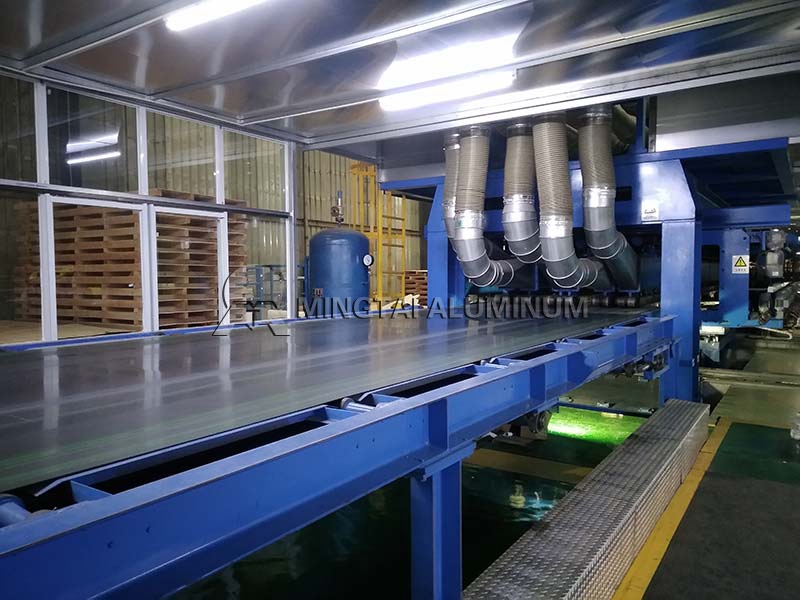 3004 Painted Aluminum Sheet Substrate
1. For the commonly used painted aluminum sheet and corrugated sheet on the roof, the raw materials are usually 3004 aluminum plate. The 3004 aluminum plate belongs to the AL-Mn alloy series, which has the advantages of good formability, solubility and corrosion resistance, and its strength is higher than the 3003 aluminum sheet.
2. The painting colored aluminum sheet for roofing and exterior walls can also be 3004 aluminum plate. Not only makes the overall building structure light and easy to process, but also the 3004 painted aluminum sheet is not easy to corrode, which can reduce the trouble of subsequent maintenance and has a service life of up to 50 years, which is favored by the construction industry.
3. In addition, there are many advantages in using painted aluminum sheet produced with 3004 aluminum plate as the base material. For example, the excellent surface treatment of 3004 aluminum plate itself is more conducive to the painting of painted aluminum shee, which makes thepainting colored aluminum sheet used for house construction not only achieve the effect of use, but also achieve the purpose of decorative environment The choice of color design has great advantages.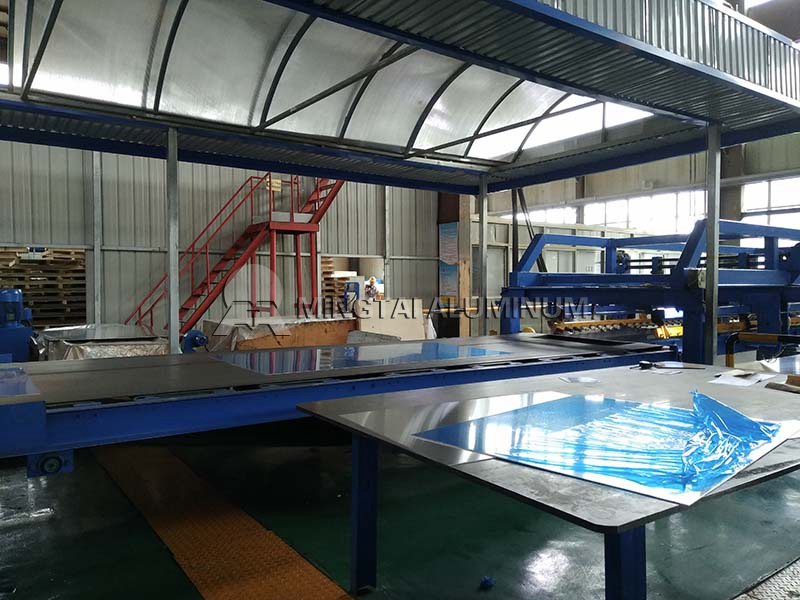 Mingtai Painted Aluminum Sheet Substrate
Henan Mingtai Aluminum Industry Co., Ltd is a large aluminum sheet supplier, established in 1997, and has more than 20 years of experience in the production of painted aluminum sheet substrates. Painted aluminum sheet substrates such as 3004 aluminum plate, 3003/1100/1050 / 3105/5005/5182/5052/5754 aluminum plate supplied by Mingtai have been exported to such countries and regions as North America, South America, Southeast Asia, Oceania, Mid East, Eastern Asia as well as Western Europe, with guaranteed quality, is loved by users worldwide! There are more specific applications of painted aluminum sheet substrate, welcome to click on the customer service dialog on the right to inquire! Chat online, get it for free, Mingtai sincerely looks forward to your inquiry!