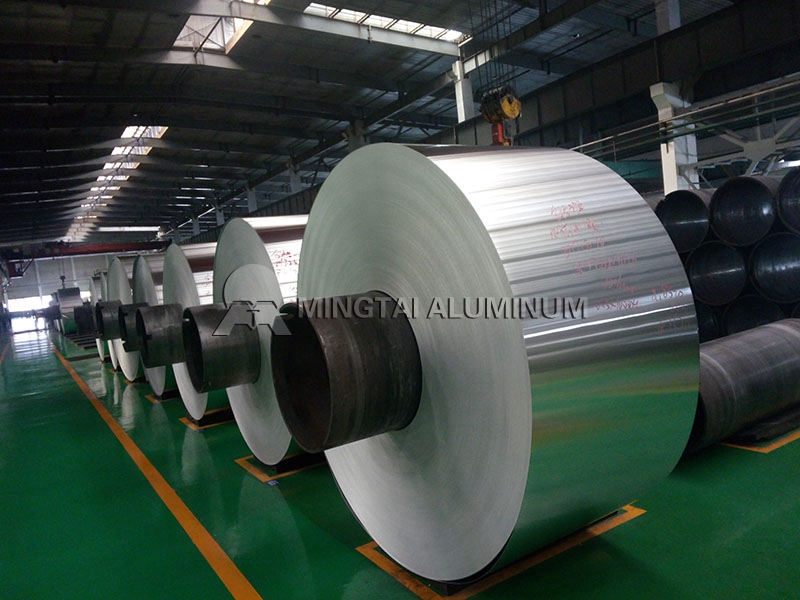 5182/5052/3104/3105 Coated Aluminum Coil
Loading Port: Tianjin/Qingdao, China
Sample: A4 Sized
Payment Terms: L/C,D/P,T/T
Delivery time: Within 15-30 Days
Email Us:vip@mingtai-al.com
Contact Us
---
Coated Aluminum Coil for Food Packaging
In our lives, coated aluminum coil often appear in food packaging. Coated aluminum coil for food packaging are mainly used to manufacture food cans, including can lids, pull cans, food boxes, and packaging sealed bags. Among them, the common color coated aluminum coil for cans refers to coated aluminum coil used in canned food packaging, such as beer, beverages, eight-treasure porridge, canned fish meat, etc. that are ubiquitous in our lives. Due to the colorfulness of the surface-coated cans, the packaged food is also very convenient to carry, and has a long storage time, which is loved by people. At the same time, the canned coated aluminum coil uses a simple surface treatment process, which can be obtained by supplementing the aluminum plate substrate with a special surface coloring process, which can well meet the market demand for color coated aluminum coil for cans. Therefore, coated aluminum coil for cans play a very important role in our lives. At present, coated aluminum coil base alloys for cans include commonly used 5182 aluminum, and 1100, 1050, 3003, 3004, 3005, 3105, 5005, 5052, 5754, 5454 aluminum,etc. Next, we will introduce the coated aluminum coil base material for cans in detail.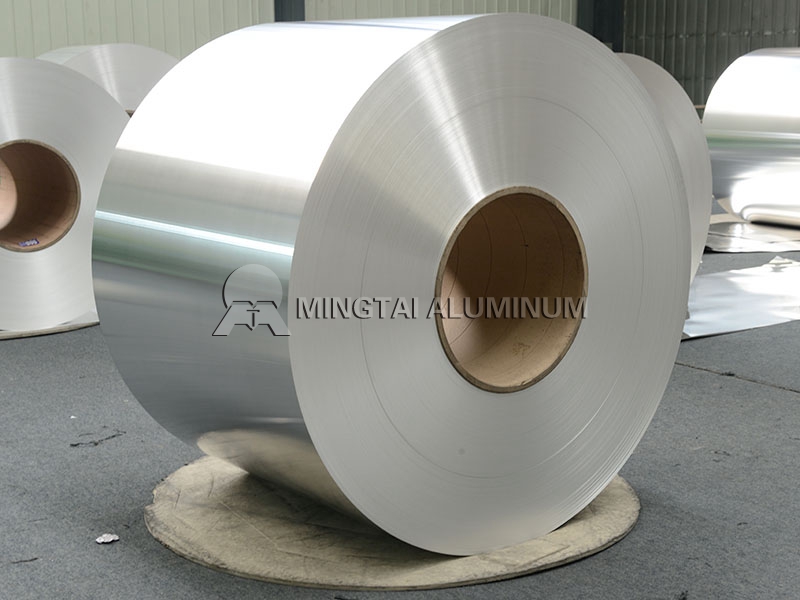 Color Coated Aluminum Coil for Cans
The coated aluminum coil required in the field of cans are covers and rings. The aluminum materials used in cans are mainly alloy aluminum 5182-H19, alloy aluminum 5052-H19, and alloy aluminum 3104-H19 aluminum. Their respective uses are as follows:
1.5182-H19 aluminum is treated with DOS or coating. It can be used for cans of carbonated beverages such as steam acid and alkali. The common specifications are 0.249 * 827.89mm, 0.27 * 946.5mm, 0.22 * 911.0mm, etc. In addition, if only coating treatment is used, 5182 aluminum plate making can pull ring is also a good choice. Generally, the thickness of 5182-H19 coated aluminum coil is 0.279-0.406mm and the width is 52.25mm, 62mm, 64mm, 66mm, 68mm. And other specifications.
2. 5052-H19 aluminum with DOS treatment is used for food container lids that do not contain steam acid and alkali, such as mixed congee. Common specifications are 0.25 * 803mm, 0.25 * 721.8mm, etc.
3. For the 3104-H19 coated aluminum coil substrate in 3 series Al-Mn alloy, it is mainly used as the tank body material. No pre-treatment is required, just smooth aluminum coating can supply. However, the coated aluminum coil made of this aluminum plate base material has higher requirements on coating performance.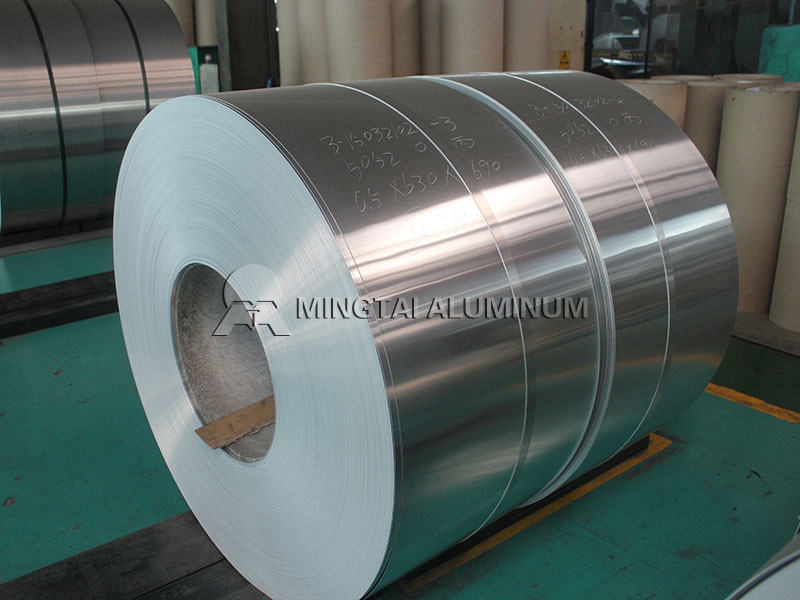 Mingtai Coated Aluminum Coil Substrates Supply
Henan Mingtai Aluminum Industry Co., Ltd is a large modern aluminum coil and aluminum sheet supplier integrating scientific research, processing and manufacturing. It supplies coated aluminum coil substrates such as 5182 aluminum and 1100, 1050, 3003, 3004, 3005. , 3105, 5005, 5052, 5754, 5454 aluminum has no impurities, high alloy purity, no oil stains, no mechanical or artificial scratches on the surface, and other aspects of performance have passed various tests strictly, the quality is guaranteed. So far, Mingtai coated aluminum coil substrate has been exported to clients in such countries and regions as North America, South America, Southeast Asia, Oceania, Mid East, Eastern Asia as well as Western Europe, etc., which is well received by consumers. Therefore, Mingtai aluminum sheet and coil has been the top five supplier of domestic exports for many years in china, and it has a market share of more than 40% in Australia. The coated aluminum coil substrate is worth your trust! For more information, welcome to click the customer service dialog on the right, chat online, and get it for free! Mingtai sincerely looks forward to your inquiry!