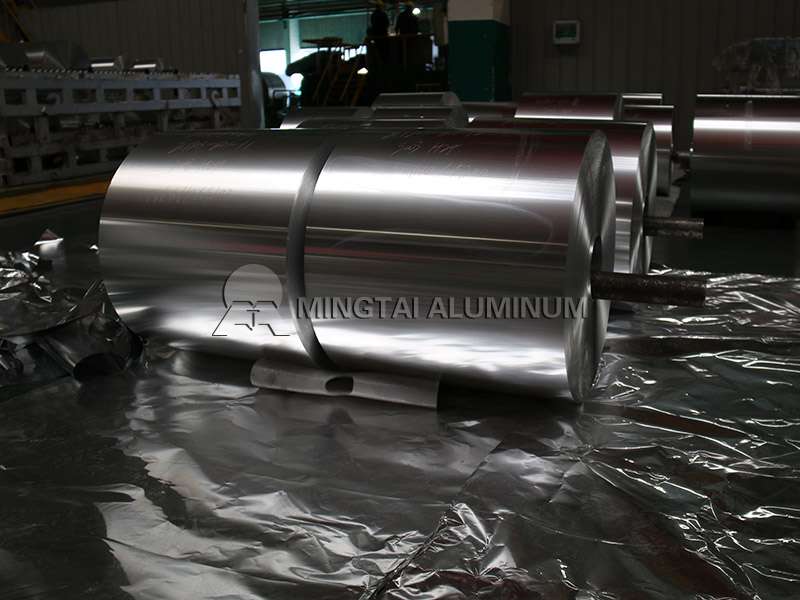 Aluminium Foil Alloy 8021
Loading Port: Tianjin/Qingdao, China
Sample: A4 Sized
Payment Terms: L/C,D/P,T/T
Delivery time: Within 15-30 Days
Email Us:sales01@mingtai-al.com
Contact Us
---
Introduction to Aluminium Foil Alloy 8021
At present, the aluminum foil alloy forsoft pack battery is mainly 8021 aluminium foil, and aluminium foil alloy 8021 is one of the dominant products of Mingtai Aluminum. Aluminium foil alloy 8021 produced by Mingtai has a clean and flat surface without oil stains. It has good adhesion and compounding properties during the aluminum-plastic film compounding process, and is not easy to fall off and delaminate. At the same time, Mingtai 8021 aluminium foil for soft pack battery has excellent punchability and puncture resistance. After testing, the elongation can reach 13% -18%, and the cup protrusion height can reach 7.3mm. Here, there is one thing that we need to pay attention to is that aluminium foil alloy 8021 itself also has excellent moisture resistance, light shielding and extremely high barrier ability, non-toxic, tasteless, and hygienic. Therefore, 8021 aluminium foil can be compounded, printed and glued to become a packaging material, which is also a good choice. For example, pharmaceutical packaging and food packaging are common in our lives.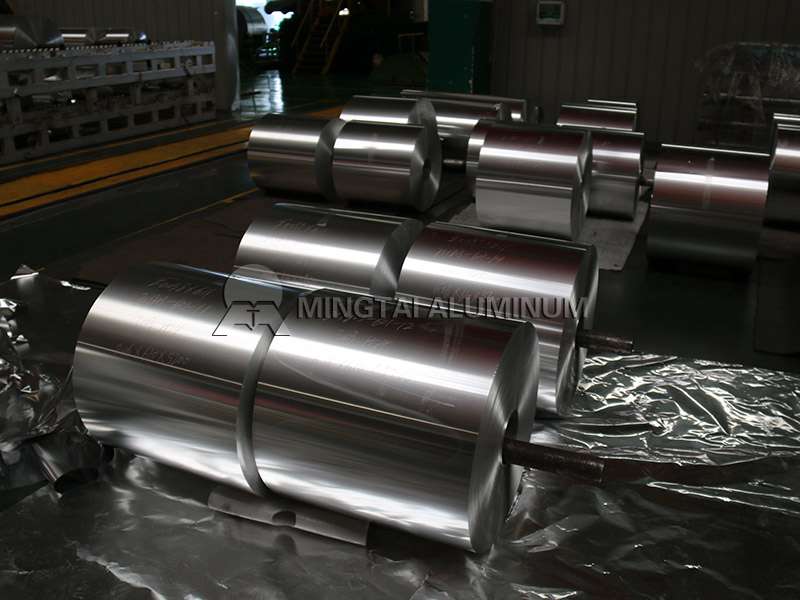 It is worth mentioning that Mingtai as one of the top ten aluminum foil manufacturers in China, produces aluminium foil alloy 8021 with a thickness ranging from 0.018mm-0.2mm, and can be controlled to 100-1650mm in width according to customer requirements, which is one of the few can fully meet the processing requirements of lithium battery aluminum plastic film aluminum foil substrate manufacturers. In addition, Mingtai can take orders of 3-2000 tons of aluminum foil raw materials, including aluminium foil alloy 8021, stable product quality, global exports, factory direct sales, and more affordable prices.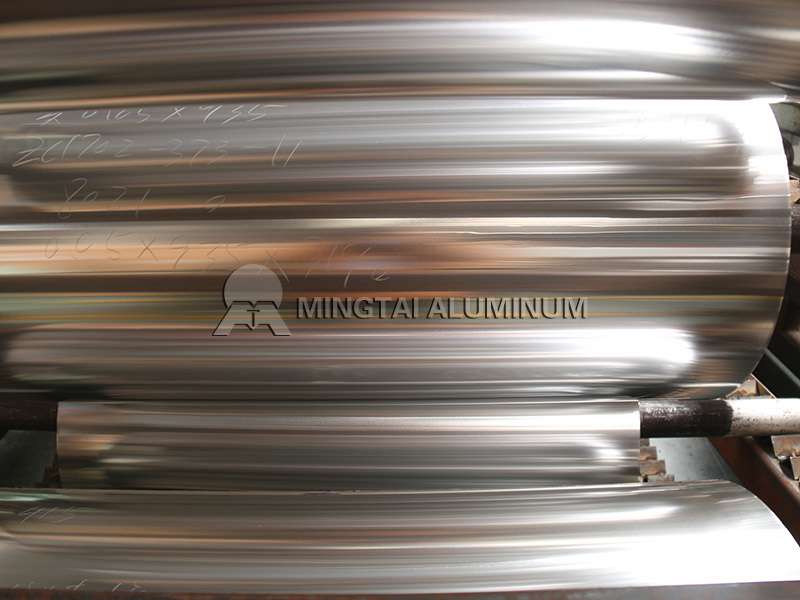 Features of Aluminium Foil Alloy 8021
1.Aluminium foil alloy 8021 has good extensibility, good deep drawing performance, good electrolyte corrosion resistance, high heat seal strength, etc. The main advantages are commonly used in deep drawing packaging materials.
2.Aluminium foil alloy 8021 has strong mechanical properties, high blast resistance, strong puncture resistance and tear resistance.
3. High-quality aluminium foil alloy 8021 has a flat and clean surface, uniform color, no spots, no oil stains, and most importantly has no pinholes, so it has excellent moisture resistance, light shielding, and extremely high barrier capabilities.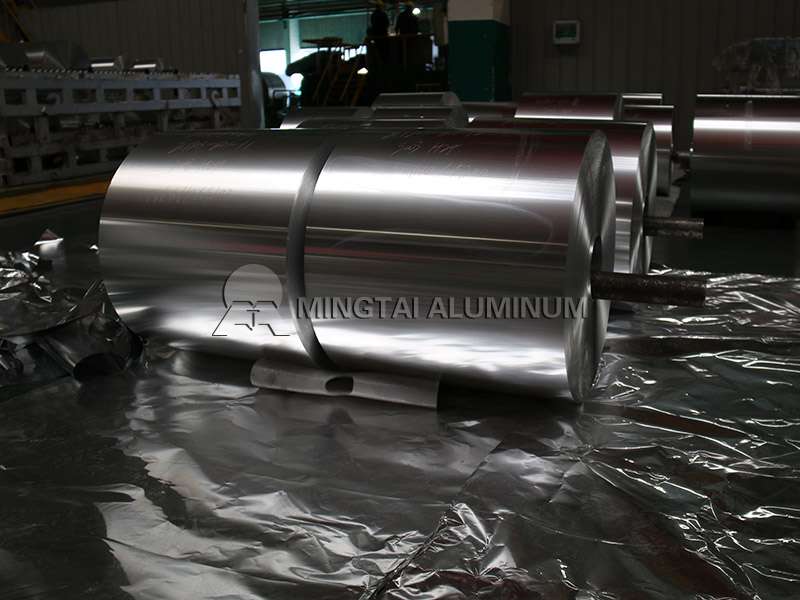 Usage of Aluminium Foil Alloy 8021
8021 Battery Film Foil
Aluminium foil alloy 8021 is used for soft pack battery, which is lighter, thinner, longer cycle life, good safety, high energy density, stable point platform, excellent power performance, environmental protection and pollution-free compared with traditional lithium ion batteries. Therefore, 8021 aluminium foil soft pack battery is widely used in electric vehicles, solar photovoltaic power generation systems, emergency lighting, portable power supply and mine safety equipment.
8021 Pharmaceutical Foil
cold-formed 8021-O aluminIum foil is a representative product of Mingtai pharmaceutical aluminum foil. 8021—O cold-formed aluminum foil is a kind of sealed packaging material after deep-drawing and pressing. Through strict implementation of industry standards by Mingtai and multiple tests on bacteria and molds, the produced aluminium foil alloy 8021 does not exceed 0.25 parts per million heavy metals, ensuring safety and hygiene.
8021 Food Foil
8021 aluminium foil has the characteristics of cleanliness, hygiene, etc., and can be made into an integrated packaging material with many other packaging materials. In addition, the surface printing effect of 8021 aluminium foil is better than other materials. Therefore, aluminium foil alloy 8021 can also be used in the field of food packaging.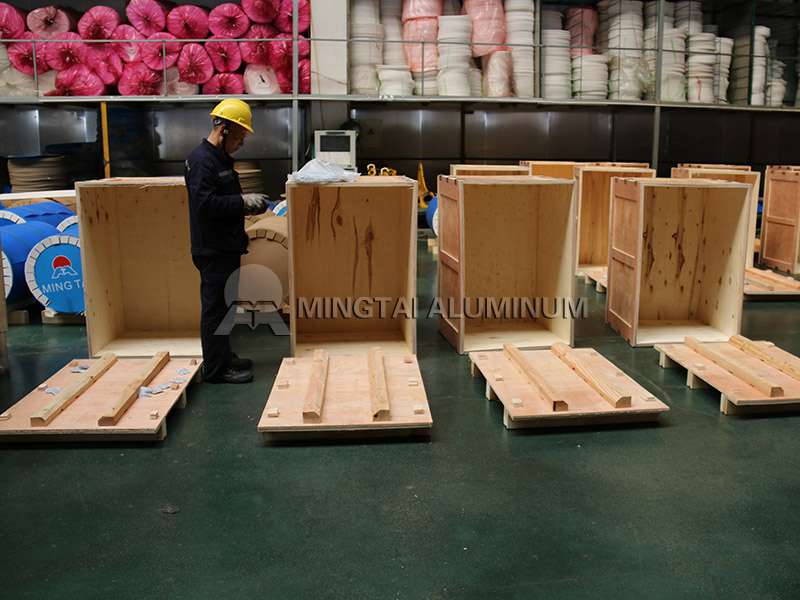 Mechanical Properties of Aluminium Foil Alloy 8021
Tensile strength

σb (MPa)

Elongation

δ10 (%)

Cupping test value  (mm)
Note
90-110
13-18
6.2-7.3
Erichsen Test
Techical Parameters of Aluminium Foil Alloy 8021
Alloy No.
Si
Fe
Cu
Mn
Mg
Zn
Others
Al
8021
≤0.15
1.2≤
≤0.05
≤0.05
≤0.05
≤0.05
≤0.05
REMAIN
≤1.7
8021 aluminium foil
Products
Type
Temper
Thickness(mm)
Width(mm)
Length(mm)
8021 Battery Film Foil
Bare,Mill Finish
O /H*2 /H*4
0.035-0.055
100-1600
Customize
8021 Pharmaceutical Foil
H14 /H18
0.018-0.2
100-1600
Customize
8021 Packaging Foil
O /H22 /H24
0.018-0.2
100-1600
Customize