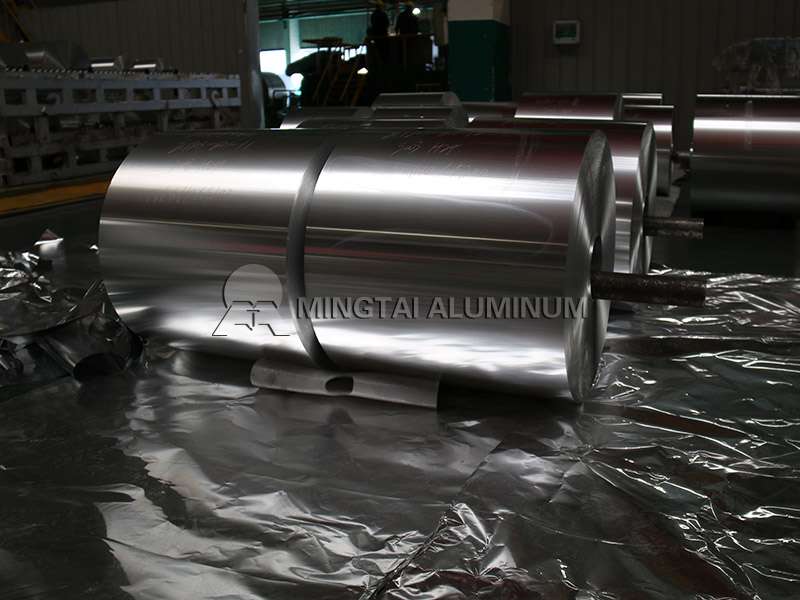 8021 Aluminium Foil for Soft Pack Battery
Loading Port: Tianjin/Qingdao, China
Sample: A4 Sized
Payment Terms: L/C,D/P,T/T
Delivery time: Within 15-30 Days
Email Us:sales01@mingtai-al.com
Contact Us
---
8021 Aluminium Foil
Nowadays, 8021 aluminium foil for soft-pack batteries has gradually replaced the traditional lithium battery steel case packaging. So, what is a soft pack battery? In fact, the soft pack battery is made of plain aluminum foil (0.04mm thick 8021 aluminium foil), plastic film and special glue, and then it is composed of plain battery aluminum foil (0.012-0.016mm thick 1235 aluminum foil / 1060 aluminum foil / 1070 pure aluminum foil) coated with lithium iron phosphate and lithium manganate into the ternary material. In the case of potential safety hazards, a soft-pack battery made of battery aluminum foil such as 8021 aluminium foil can only burst open at most, which is far safer than traditional lithium batteries. Therefore, the soft pack battery made of 8021 aluminium foil is widely used in power batteries, energy storage batteries, and the like. Most commonly used in battery components of 3C electronics. In the next few years, the growth rate of 8021 aluminium foil for soft pack batteries will also significantly exceed the growth rate of air conditioning and cable applications. However, it also means that the production of high-quality 8021 aluminium foil roll will face great challenges to cope with the rapidly increasing demand.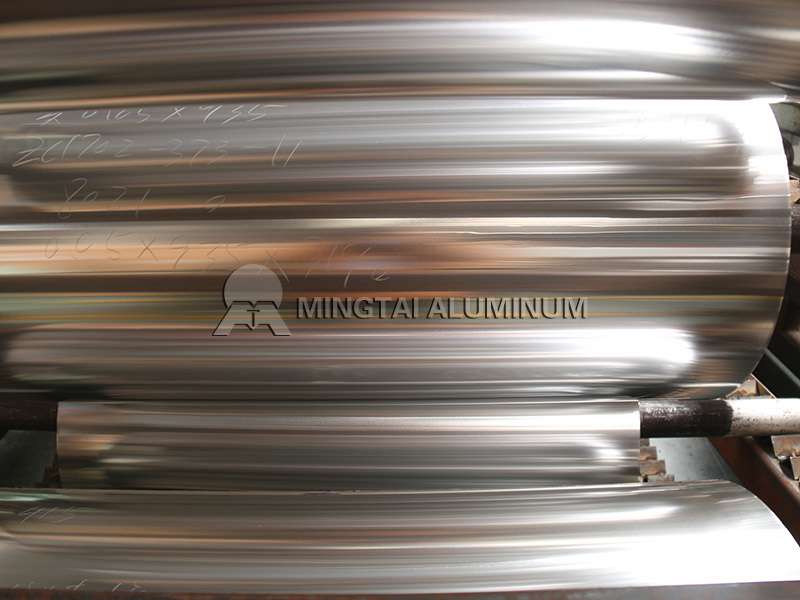 How to Produce Superior 8021 Aluminium Foil?
Secret of Zero Pinhole
(1) First, the most important point is to improve the quality of 8021 aluminium foil blank. In the first step of production, do a good job of purifying aluminum melt, and eliminate air channels and inclusion waste.
(2) Reasonable setting of 8021 aluminium foil should be strictly controlled after rolling. And prevent metal and non-metal intrusion during the rolling process.
(3) For the production of 8021 aluminium foil, the filtering of rolling oil should be strengthened to reduce the inclusion and the generation of dirt. At the same time, the external environment of the foil mill is also very critical. For any aluminum foil supplier, environmental hygiene should be well done to achieve civilized production.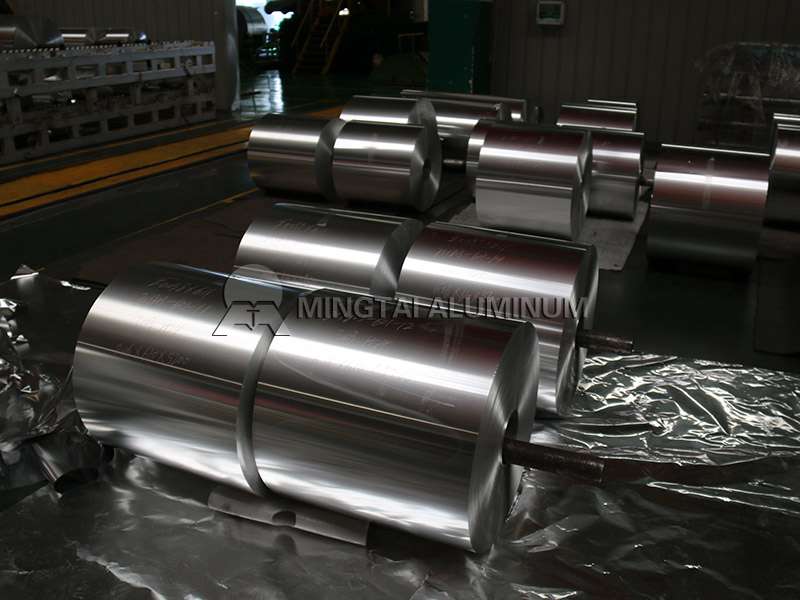 Secret of No Crack
The quality guarantee of 8021 aluminium foil requires us to control from the source. Then, the 8021 aluminium foil without cracks needs to strictly control the shape of the incoming material and make it fully flat. Then during rolling, increase the back tension as much as possible within the allowable range, and reasonably control the injection quantity and position of the cooling lubricant. When double dripping oil, make the drip nozzle open and control the amount of dripping oil.
Secret of No burr, no string layer, no edge warped
In addition to the two common 8021 aluminium defects and solutions mentioned above. After cutting 8021 aluminium foil, there will be thorns of different sizes on the sides, and the phenomenon of 8021 aluminium foil string layer produced by uneven end faces will also be our common problems. In addition, aluminium foil roll with warped edge is also emerging in the market. This requires our aluminum foil supplier to sharpen the blade to a sharp edge during cutting, control the pattern at all times, and keep the details of the lubricant distribution uniform to produce high-quality 8021 aluminium foil roll.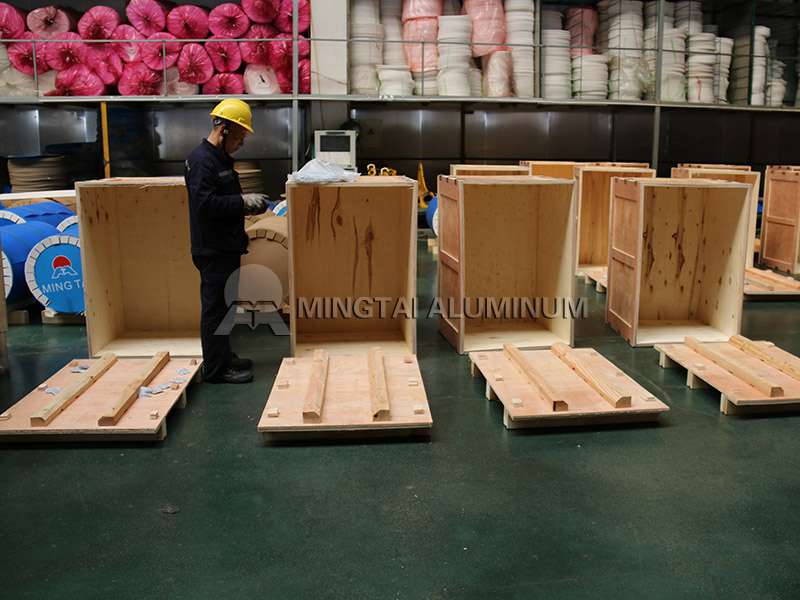 Mingtai 8021 Aluminium Foil Roll
Henan Mingtai Aluminum Industry Co., Ltd is a large modern aluminium foil roll manufacturer integrating scientific research, processing and manufacturing. It produces 1235 household foil, 8011 aluminum foil,for medicinal use, and 8021 aluminium foil for flexible battery and other products have undergone strict pinhole inspection, degreasing process and plate shape control to ensure that the produced aluminium foil can achieve ultra-high perfect sealing in the later bonding process. Therefore, Mingtai's aluminium foil/ sheet/ stirp/ coil and other products represented by 8021 aluminium foil have obtained ISO 9 0 1, ISO 1 4 0 0, SGS, GL, CCS, ABS certificates, which sells well in such countries and regions as North America, South America, Southeast Asia, Oceania, Mid East, Eastern Asia as well as Western Europe. The Mingtai brand is worth your trust! Want to learn more? Then don't hesitate to click the customer service dialog on the right, chat online, and consult for free. Mingtai sincerely looks forward to your inquiry!