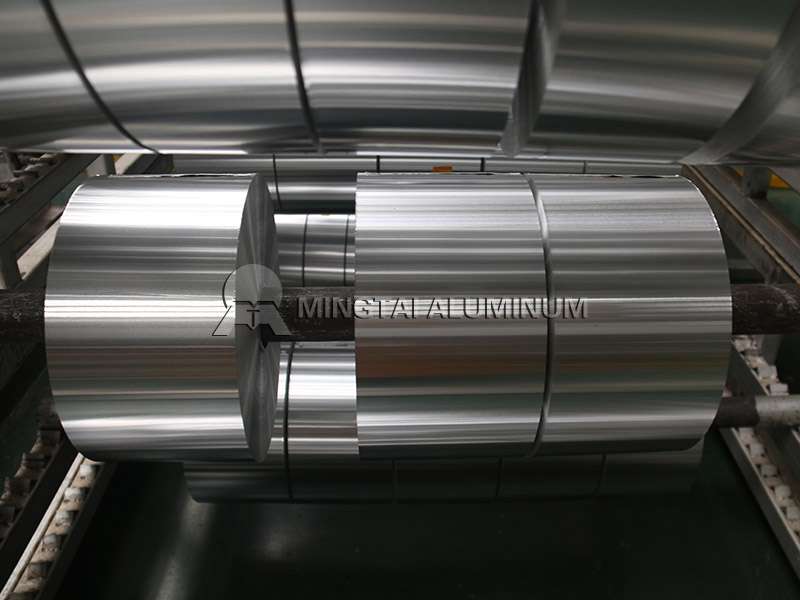 17 mic 1235 Aluminum Foil for Disposable Food Package 
Loading Port: Tianjin/Qingdao, China
Sample: A4 Sized
Payment Terms: L/C,D/P,T/T
Delivery time: Within 15-30 Days
Email Us:vip@mingtai-al.com
Contact Us
---
1235 Aluminum Foil for Disposable Food Package
1235 aluminum foil is an aluminium foil with an aluminum content of not less than 99.35%. Like other food grade aluminum foil, the 1235 aluminum foil has a clean and hygienic surface and is not harmful to human health when used in food packaging. While extending the shelf life of food, it can also ensure the taste, nutrition and freshness of food. The most worth mentioning is that the recovery rate of 1235 aluminum foil is as high as 90% or more, which is very suitable for mass production of a folio to cover disposable food package. You see, there are shadows of 1235 aluminum foil everywhere in life, such as disposable wrinkle-free lunch boxes, household BBQ grill foils, stand-up barrier pouches, cigarettes, inner walls of boxed milk, beer labels, and more. If you need 17 mic aluminium foil with 23 cm dimension to produce a folio to cover disposable food package. Then 1235 aluminum foil would be great!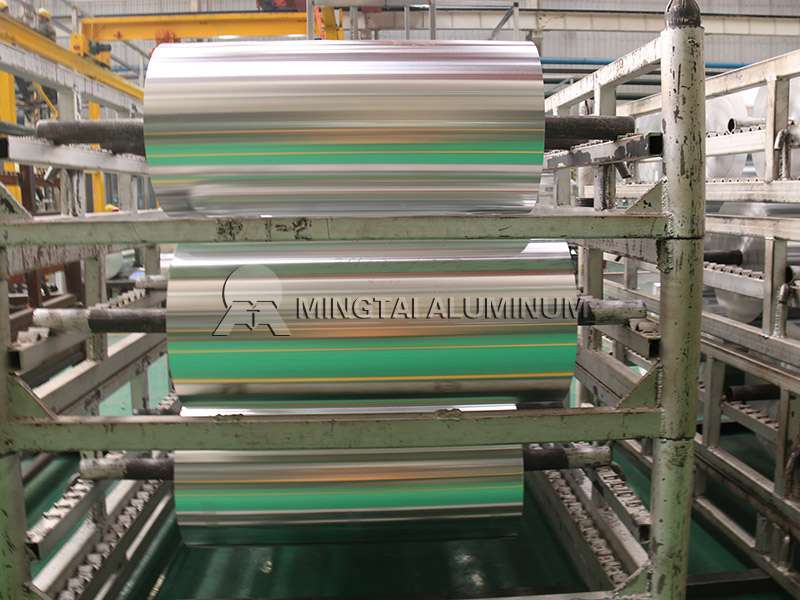 Why Choose 1235 Aluminum Foil ?
(1) The safety of food packaging always comes first. For 1235 aluminum foil, its surface is extremely clean and hygienic, and no bacteria or microorganisms can grow on it. At the same time, 1235 aluminum foil is also a non-toxic packaging material, and it can also be used as an aluminum foil container in direct contact with food without any worry that can endanger human health.
(2) 1235 aluminum foil has high hardness compared to other materials, high tensile strength, and strong seal protection. No matter if the 1235 aluminum foil is at high or low temperature, there will be no oil penetration. Besides, due to 1235 aluminum foil contains not less than 99.35% of aluminum, the texture is soft and the tear strength is small, so it is easy to tear as a folio to cover disposable food package, and it is very convenient to use.
(3) It is worth mentioning that the 1235 aluminum foil has a silvery gloss. Take another 8079 food grade aluminum foil for comparison. The color and brightness of 1235 aluminum foil is better than 8079 aluminium foil, so the cost-effective 1235 aluminum foil is used for a folio to cover disposable food package can increase appetite.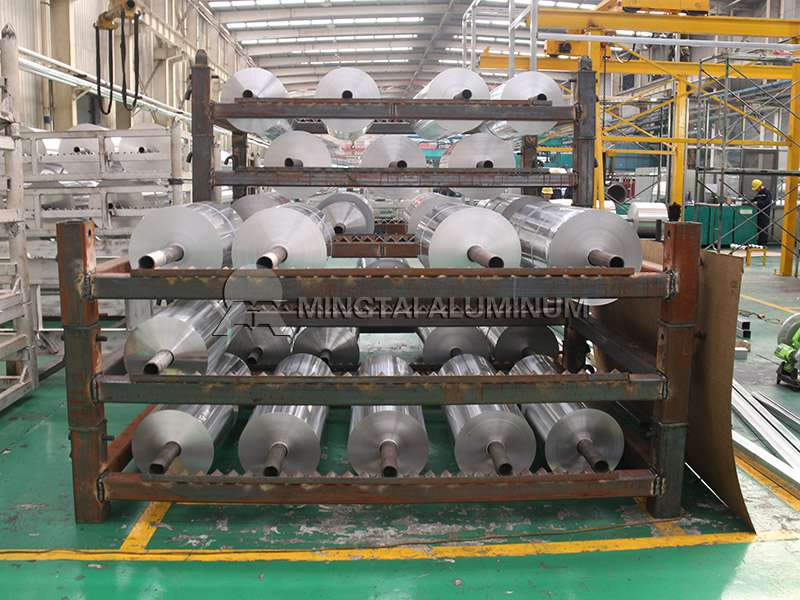 High Quality 1235 Aluminum Foil for Sale
Henan Mingtai Aluminum Industry Co., Ltd is a large aluminum foil supplier. In the production of food grade aluminum foil, including 1235 aluminum foil, Mingtai attaches great importance to the safety and high quality of aluminium foil. Mingtai strictly controls in strict accordance with the "food-grade" standards in terms of raw material procurement, plan formulation, and product trial production. By optimizing the cold rolling rolling oil ratio, adjusting the cold rolling pass reduction, and setting the injection pressure, etc., Improve the rolling lubrication conditions, improve the quality of 1235 aluminum foil, so that the pinhole of 1235 aluminum foil reaches A grade, the dark side is delicate, etc., and obtain ISO9001, ISO14000, SGS, DNVGL, CCS, ABS certificates.Selling well such countries and regions as North America, South America, Southeast Asia, Oceania, Mid East, Eastern Asia as well as Western Europe, and the quality is recognized by global customers. Here, Mingtai 1235 aluminum foil can be purchased with confidence! Do you want to learn more about aluminium foil? Then don't hesitate to click on the customer service dialog on the right to consult! Chat online, get it for free, Mingtai looks forward to your inquiry! Come on!