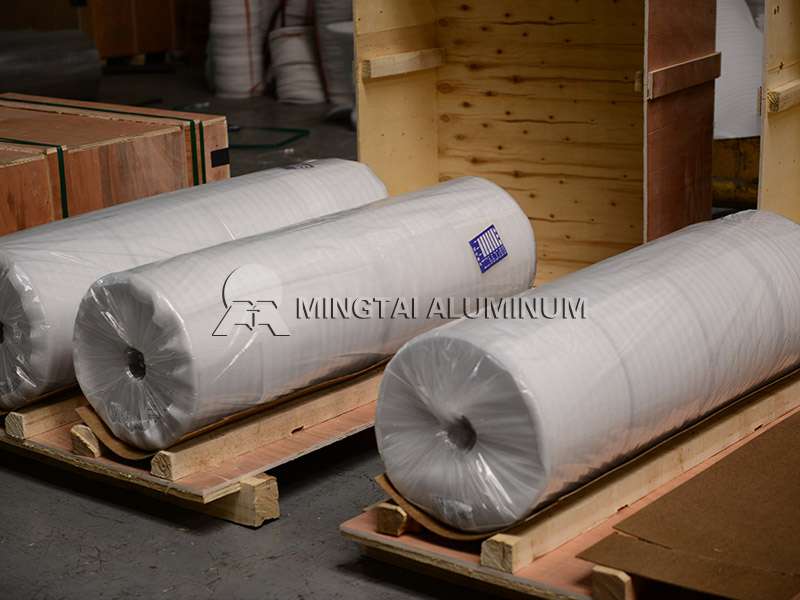 Food Grade Aluminum Foil
Loading Port: Tianjin/Qingdao, China
Sample: A4 Sized
Payment Terms: L/C,D/P,T/T
Delivery time: Within 15-30 Days
Email Us:sales01@mingtai-al.com
Contact Us
---
Introduction to Food Grade Aluminum Foil
Aluminum foil is made of electrolytic aluminum with a purity of 99.0%-99.7%. After repeated calendering, it forms a soft metal film. It has moisture-proof, air-tight and light-shielding properties. It does not shrink and deform at -73-371 °C, but also has fragrant, non-toxic and tasteless, and has strong protective properties, which makes the packaging materials less susceptible to damage by bacteria, fungi and insects. These advantages are fully in line with the global food packaging standards, and are unmatched by any other existing packaging materials, so It can become food grade aluminum foil.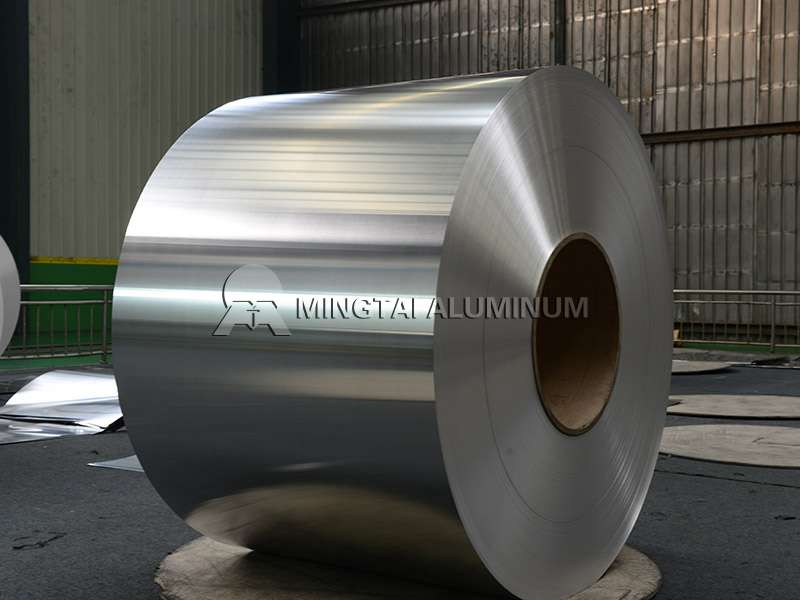 Commonly Used Food Grade Aluminum Foil for Packaging<、h2> Barbecue with food grade aluminum foil
Widely used in household or barbecue shops, can be put in the oven, or placed in the outdoor grill. It is soft in texture, can perfectly wrap food, block the air, and firmly lock the moisture of the grilled meat and other foods. Due to the high stability of the aluminum foil, the chemical reaction is not easy to occur under the action of high temperature, so that the food that is grilled is very delicious, and can be safely eaten, also can be recycled after use, without pollution. It is a very environmentally friendly material.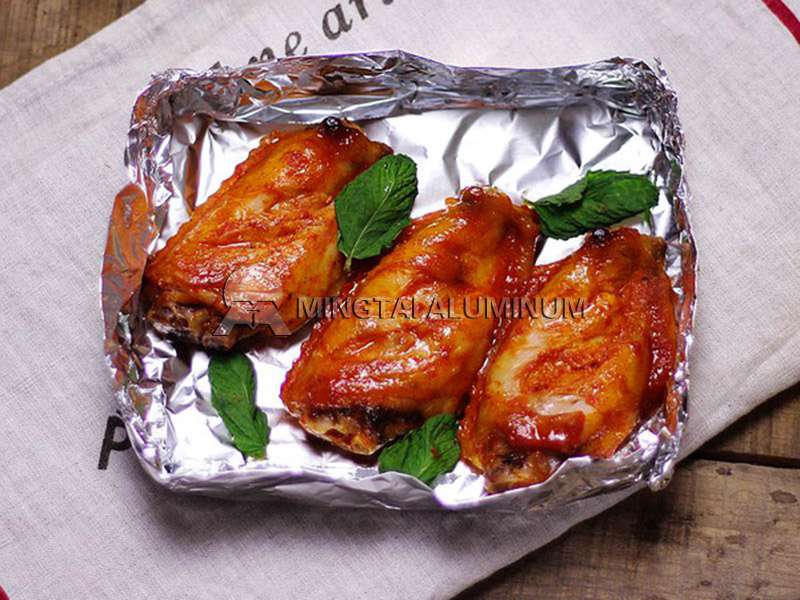 Wrinkle-free lunch box container foil
Are you still upset about the insulation and freshness of your lunch? The silver surface of the wrinkle-free aluminium foil container for lunch box has a strong resistance to radiation, just put a layer of cotton cloth between it and the food to keep food warm, and the goodness of the freshly cooked meal is preserved. At the same time, the wrinkle-free aluminium foil container for lunch box can be well shaped, and can be made into a rectangular parallelepiped, a bowl, etc., to change the shape for your lunch and increase appetite.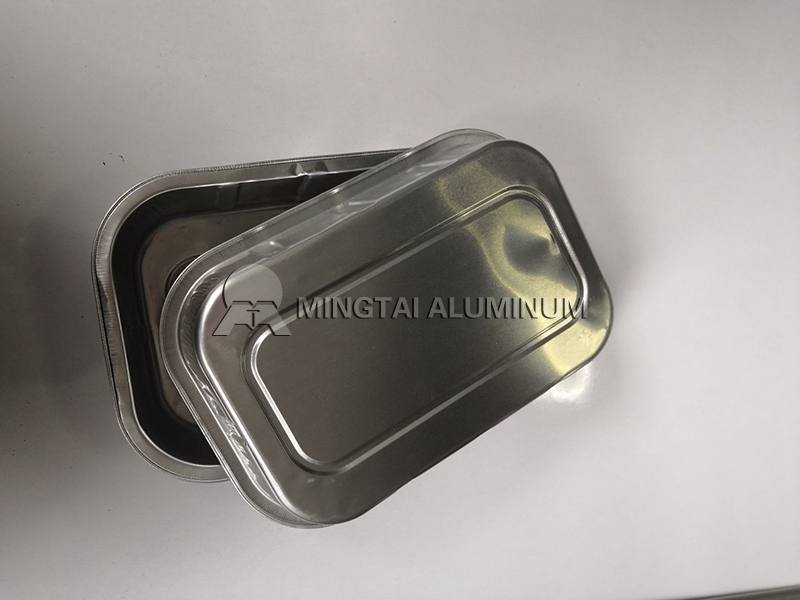 Dessert with food grade aluminum foil
In order to bake more delicious, the use of aluminum foil in the dessert industry is indispensable, such as egg tart cup, croissant, rectangular bread, Pizza Pie, candy, chocolate and so on. Make baking simple, clean and safe. The most important point is that the production of aluminum foil packaging is large-scale, low-cost, and large in volume. Aluminum foil jumbo roll is well suited to meet the demand for the current best-selling desserts.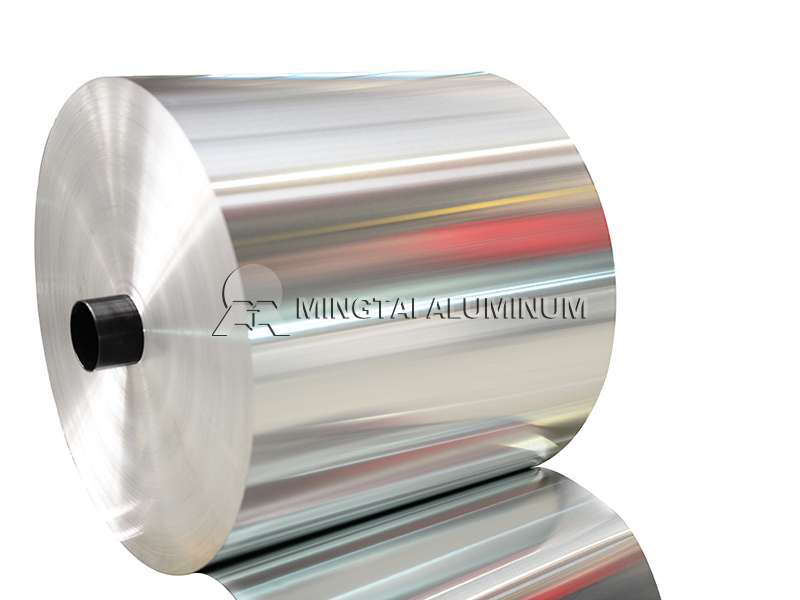 Gardes and Applications of Mingtai Food Grade Aluminum Foil
1 series food grade aluminum foil: 1235 aluminum foil, 1050 aluminum foil, 1060 aluminum foil, 1100 aluminum foil
8 series food grade aluminum foil: 8011 aluminum foil, 8021 aluminum foil, 8079 aluminum foil
Different grades of food grade aluminum foil, the specific use is also different. Applications of Mingtai aluminium foils supplier with different grades includes household foil, lunch box material, aircraft lunch boxes, barbecue foil, vacuum packaging, Aluminum-plastic composite bags, etc. If you want to know which grades are more suitable for you, feel free to contact our manual customer service and we will respond quickly.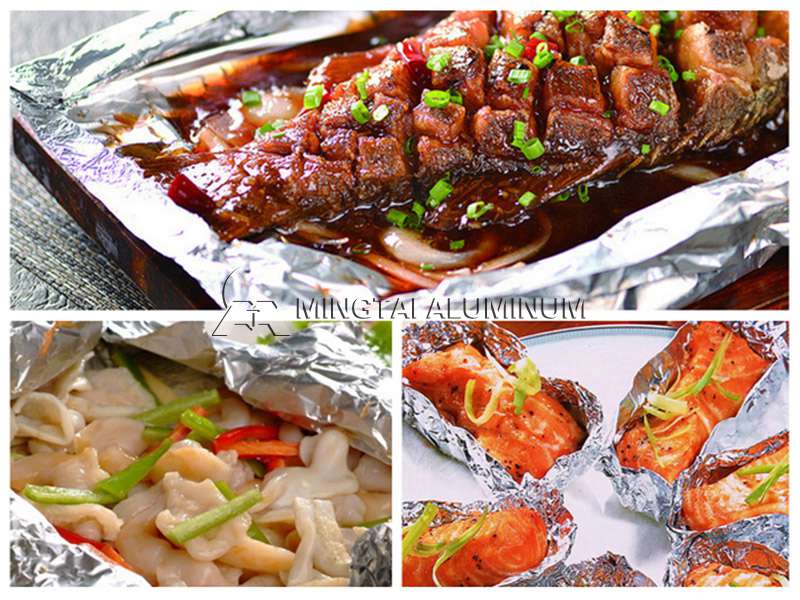 Advantages of Mingtai Food Grade Aluminum Foil
1. Mingtai uses Honeywell thickness gauge to accurately control the thickness of aluminum foil produced. And with first-class equipment and top-level instruments, it guarantees the printing effect and mechanical properties of food packaging foil, and improves the product's air separation performance and temperature resistance.
2, As one of the aluminium foil sheet manufacturers, food grade aluminum foil produced by Mingtai, the version is flat, reaching the brush A grade, no black oil spots, bright lines, small black silk, etc., no mosquitoes to join, safe and sanitary.
3. Using natural gas annealing, the temperature rises quickly, the annealing effect is good, and the processed food grade aluminum foil has good performance and high quality.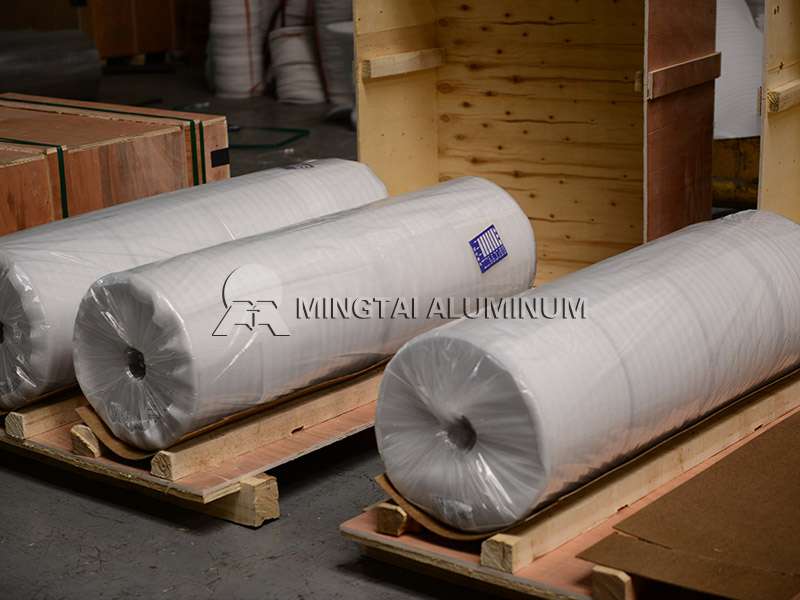 Parameters of Mingtai Food Grade Aluminum Foil
Typical alloy
1 series:1235、1060、1050、1100
8 series:8011、8021、8079
Material status: O、H14、H16、H18、H19、H24 etc.
Thickness(mm)0.014-0.2
Width(mm)20-1600