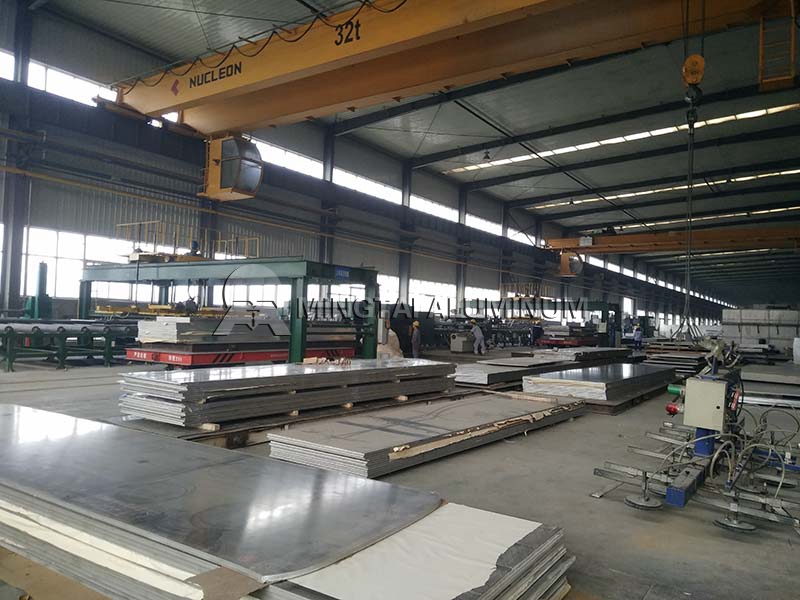 3105 Aluminum Alloy
Loading Port: Tianjin/Qingdao, China
Sample: A4 Sized
Payment Terms: L/C,D/P,T/T
Delivery time: Within 15-30 Days
Email Us:sale06@mingtai-al.com
Contact Us
---
Introduction to 3105 Aluminum Alloy
3105 aluminum alloy is a typical deep-drawn material. The aluminum content is up to 98%, which can belong to the category of pure aluminum alloy, which is slightly stronger than the 1 series alloy with aluminum content of about 99%. Similarly, 3105 aluminum alloy cannot be strengthened by heat treatment, but its corrosion resistance, formability and welding properties are also excellent. Therefore, 3105 aluminum alloy is commonly used in the manufacture of residential wall panels, mobile homes and rain gear, bottle caps, lamp headstocks, shutters, etc. In addition, it is also used for sheet metal work. However, 3105 aluminum alloy has medium machinability, so lubricating oil treatment is required in all machining operations. And most importantly, 3105 aluminum alloy temper also affects the machinability required for our different applications. For example, the (H) harder temper is better than the 3105 aluminum alloy in the (O) annealed temper. But no matter how tempered the 3105 aluminum alloy is, the forming characteristics of the 3105 aluminum in all conventional processes are very good.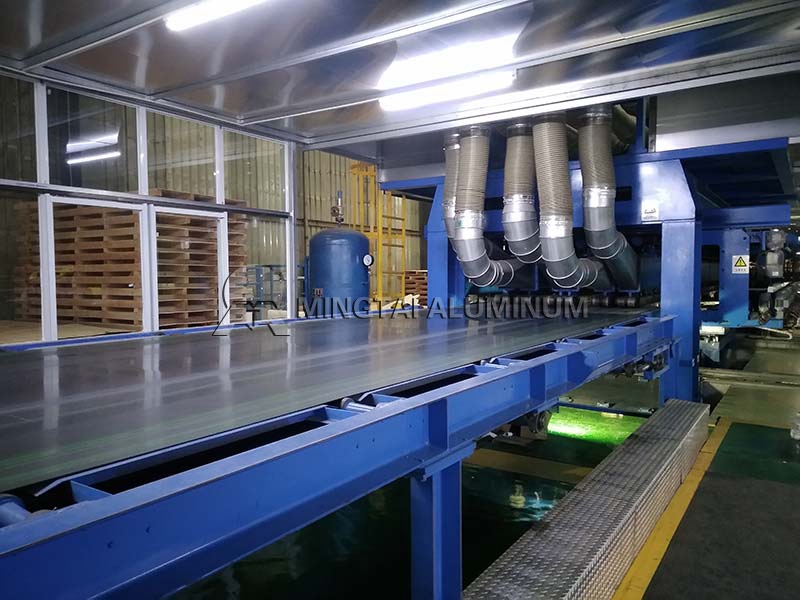 Features of 3105 Aluminum Alloy
1. Deep drawability. The deep drawing performance of the 3105 aluminum alloy alloy in the O temper is better than the deep drawing performance in the H26 temper, and the deep drawing performance of the 3105 aluminum before cryogenic treatment is better than that after 24h.
2. Plasticity. 3105 aluminum alloy has high plasticity in the annealed state, good plasticity in semi-cold work hardening, low plasticity in cold work hardening, and poor machinability.
3. Solderability. It is worth mentioning that 3105 aluminum alloy has excellent weldability and is suitable for all existing welding technologies, of which arc welding is the best method.
4. Cold workability. The cold workability of 3105 aluminum alloy is very good even under cold tempering conditions. For all tempers, the bending radius of aluminium 3105 plate, which is no more than 1/16 inch thick, can range from 1/2 to 1.
5. Paraphrasing. If required, 3105 aluminum alloy can be forged in a temperature range of 950 to 700 F. Hot working can be done at 700 to 400 F.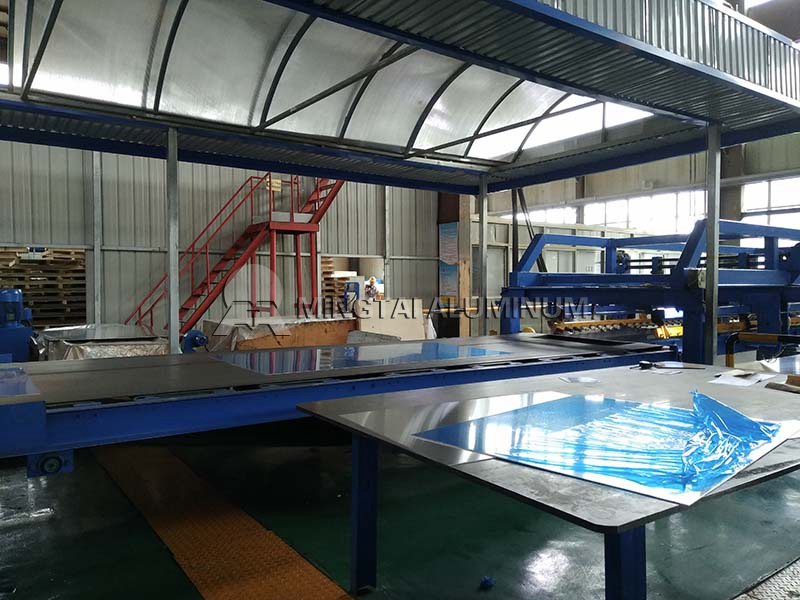 Usage of 3105 Aluminum Alloy
Bottle cap material
For the bottle industry of the wine industry, the excellent processability of 3105 aluminum alloy, and the excellent deep drawability of 3105 aluminum are required to meet the design requirements of different bottle mouths of wine. Taking into account the internal and external environment of the use of wine bottle caps, the good corrosion resistance of 3105 aluminum alloy is also more prominent.
Mobile homes, Residential wall panels
3105 aluminum alloy is used in mobile houses. Its good corrosion resistance is essential. It can easily form a dense alumina protective film in the atmosphere. Therefore, 3105 aluminum alloy is also no problem to build mobile homes in corrosive environments such as islands. Not only that, the 3105 aluminum chemical properties are particularly stable. If the surface of the film is scratched and damaged, new films can be produced quickly. This provides excellent isolation and protection.
Color coated aluminum substrate, Rain gear, Lamp holder, Shutters, etc.
Anodized 3105 aluminum alloy plate, the surface can be painted in rich colors, plus good processability, so that the produced lighting fixtures, rain gear and other products are rich in design sense, and do not change color for a long time, no corrosion, no oxidation , Does not rust, strong weather resistance.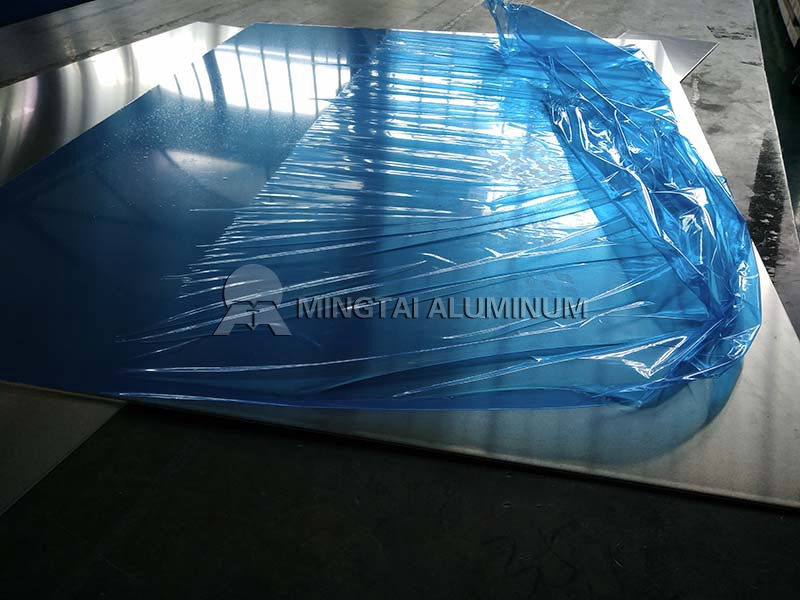 3105 Aluminum Material Property Data Sheet
Temper
Specified thickness   mm
Rm                            Mpa
Rp0.2                                   Mpa
Elongation         min.           %
Bend radiusa
Hardness HBWa
over
up to
min.
max.
min.
max.
A50mm
A
180°
90°
 
Fa
≥2.5
80
100
 
 
 
 
 
 
 
 
O/H111
0.2
0.5
100
155
40
 
14
 
0 t
 
29
0.5
1.5
100
155
40
 
15
 
0 t
 
29
1.5
3
100
155
40
 
17
 
0.5 t
 
29
H12
0.2
0.5
130
180
105
 
3
 
1.5 t
 
41
0.5
1.5
130
180
105
 
4
 
1.5 t
 
41
1.5
3
130
180
105
 
4
 
1.5 t
 
41
H14
0.2
0.5
150
200
130
 
2
 
2.5 t
 
48
0.5
1.5
150
200
130
 
2
 
2.5 t
 
48
1.5
3
150
200
130
 
2
 
2.5 t
 
48
H16
0.2
0.5
175
225
160
 
1
 
 
 
56
0.5
1.5
175
225
160
 
2
 
 
 
56
1.5
3
175
225
160
 
2
 
 
 
56
H18
0.2
0.5
195
 
180
 
1
 
 
 
62
0.5
1.5
195
 
180
 
1
 
 
 
62
1.5
3
195
 
180
 
1
 
 
 
62
Technical Parameters of 3105 Aluminum Alloy
| | |
| --- | --- |
| Typical alloy | 3105 aluminum alloy |
| Material status | F, O, H12, H14, H16, H18, H19, H22, H24, H26, H28, H111, H112 |
| Thickness (mm) | 0.1-500 |
| Width (mm) | 20-2650 |
| Length (mm) | 500-16000 |
| Typical product | Residential clapboard, Mobile house, Wine bottle cap, Beverage bottle cap, Cosmetic cap, Coating roll, etc |