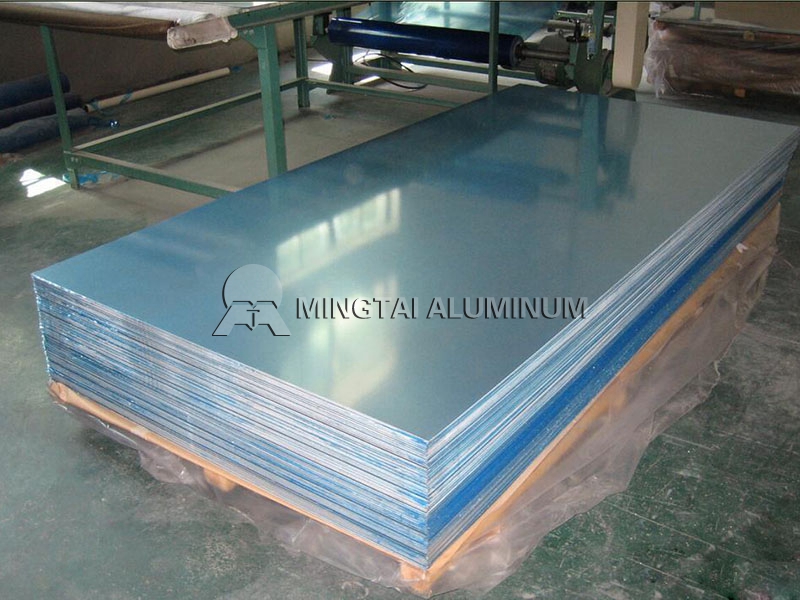 Mingtai 5086 aluminum plate obtained international ship class certification
Loading Port: Tianjin/Qingdao, China
Sample: A4 Sized
Payment Terms: L/C,D/P,T/T
Delivery time: Within 15-30 Days
Email Us:sales01@mingtai-al.com
Contact Us
---
Introduction of Mingtai 5086 aluminum plate:
5086 alloy aluminum plate is the explosion product of Mingtai Aluminum. The product market has high recognition degree, and the processing technology is far ahead of the peer. The product performance is stable, with good molding processing performance and corrosion resistance . The 5086 aluminum plate belongs to the 5-series aluminum-magnesium alloy. Because it has excellent anti-corrosion and anti-rust functions, it is a representative product of aluminum alloy anti-rust aluminum plate.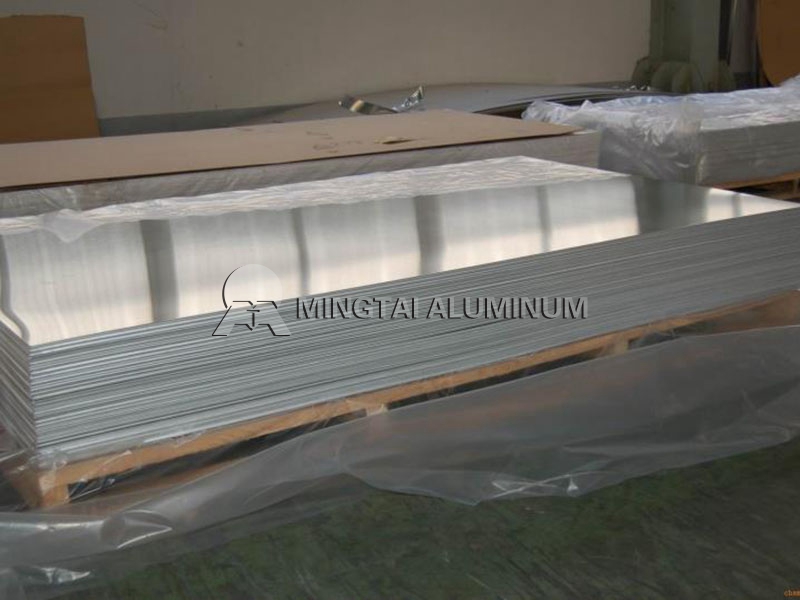 Anti-rust 5086 aluminum plate use:
According to the difference in the content of the magnesium alloy, the products of the 5-series alloy are: 5005, 5052, 5754, 5056, 5086, 5083 and the like. 5083 aluminum plate and 5086 aluminum plate are representative of the excellent rust-proof aluminum plate. The content of 5086 aluminum plate is silicon Si≤0.40, copper Cu≤0.10, taking 5086 anti-rust aluminum plate as an example, it is mainly used in occasions requiring high corrosion resistance, good weldability and medium strength, such as automobile and airplane. Welded parts, shipboard manufacturing and ship fittings.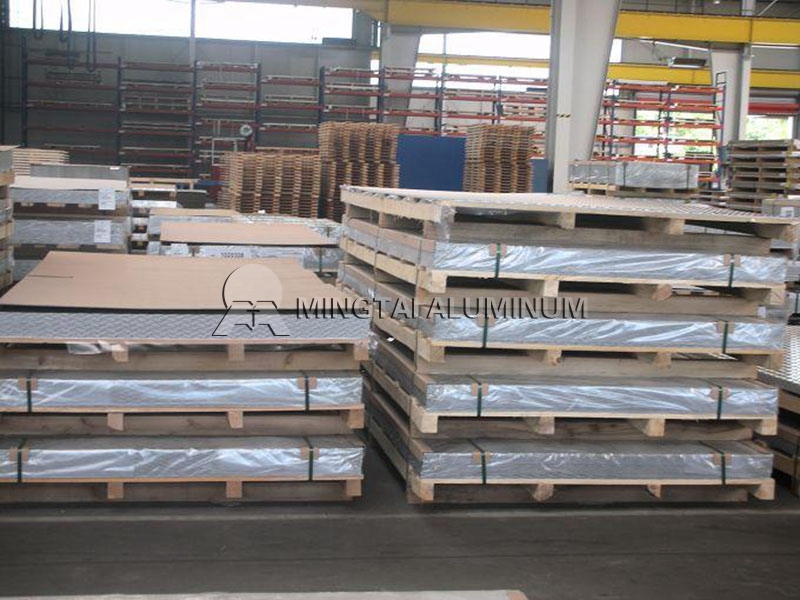 5086 aluminum plate status:
In general, the state of the commonly used 5086 rust-proof aluminum plate is O, H111, H112, H116, H321, etc. In terms of mechanical properties, the 5086 rust-proof aluminum plate has tensile strength σb (MPa): ≥ 240, conditional yield strength σ0. 2 (MPa): ≥ 95, elongation δ 10 (%): ≥ 10, elongation δ 5 (%): ≥ 12, 5083, 5086 aluminum plate represented by rust-proof aluminum alloy, in the current marine market such as marine aluminum plate It has great potential for development. At present, many domestic aluminum sheet processing enterprises are also increasing this research and development efforts to develop the shipbuilding market for rust-proof aluminum sheets.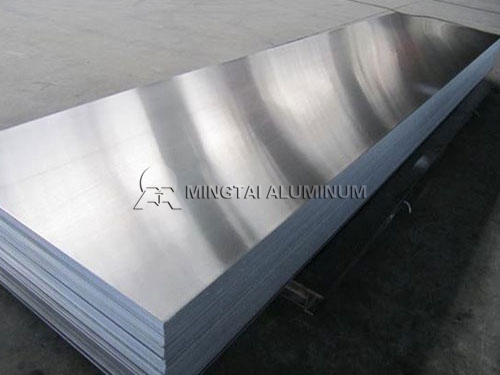 Mingtai 5086 aluminum plate obtained international ship class certification:
Marine aluminum panels are generally based on 5083, 5086, 5454, 5383 aluminum alloy panels, especially for ship decks and hull sections, mainly some wide panels, so the production requirements for marine aluminum panels are more stringent than other products. At the same time, aluminum sheet products used as marine materials must also be certified by authoritative organizations. For example, in the domestic shipboard market, they must pass the material certification of CCS China Classification Society. There are ABS in the US shipping market, KR in Japan, and Germany. GR. Mingtai 5086 aluminum plate has passed the certification of China Classification Society, which brings another opportunity to open up the international marine aluminum sheet market.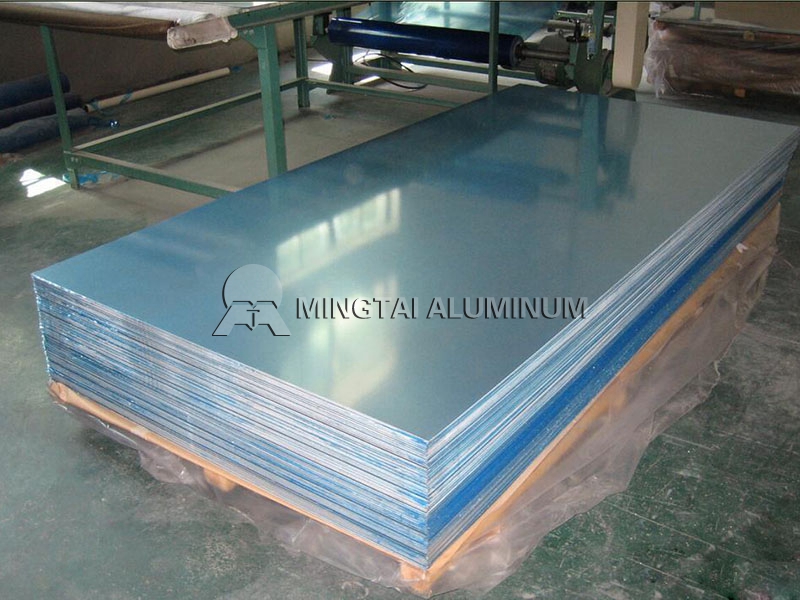 Mingtai 5086 aluminum plate supplier:
In the development of international Marine economy, the performance and international certification of anti-rust aluminum plate is one of the important factors restricting the development of domestic aluminum enterprises. Taken together, there are only several strength strong large manufacturers have the certification of international recognition of anti-rust aluminum plate, such as henan ming-tai aluminum, chongqing southwest aluminum, etc., these large manufacturers, have the ability to mass production 5086 antirust aluminum plate, also has the industry's leading production equipment and technology level, therefore, is the domestic numerous antirust aluminum manufacturers to learn, imitate, Mingtai aluminum industry from many aspects also has been leading the domestic aluminum processing industry, promote the development of industry, for the domestic 5086 anti-rust aluminum production innovation provides a reliable practical guidance.