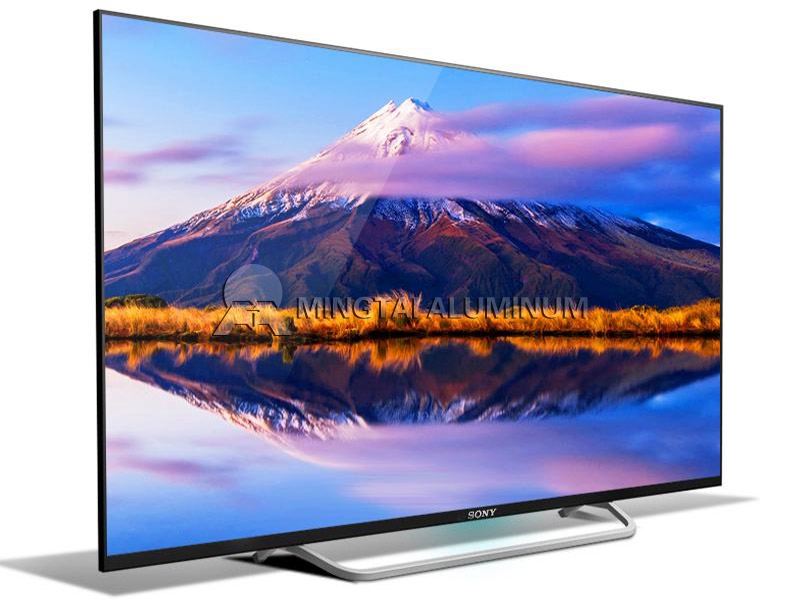 Application of 5754 aluminum plate in TV casing
Loading Port: Tianjin/Qingdao, China
Sample: A4 Sized
Payment Terms: L/C,D/P,T/T
Delivery time: Within 15-30 Days
Email Us:vip@mingtai-al.com
Contact Us
---
5754 aluminum plate for network TV case:
Internet TV is becoming more and more popular in the moment. Internet TVs generally have large size, super high resolution, and even some have super wide viewing angles and ultra-fast response speeds. The dynamic contrast ratio of the screen reaches 10,000:1 or more.
Internet TV can provide a clearer picture when watching sports and playing games. You can also customize the flatter waterfall homepage design according to the TV user's habits, and shorten the search path by multiple times, so that users can find the content they want to see faster. Equipped with a Bluetooth voice remote control, you can control the TV by speaking. In terms of sound, Dolby sound technology can achieve Hi-Fi level high fidelity effect.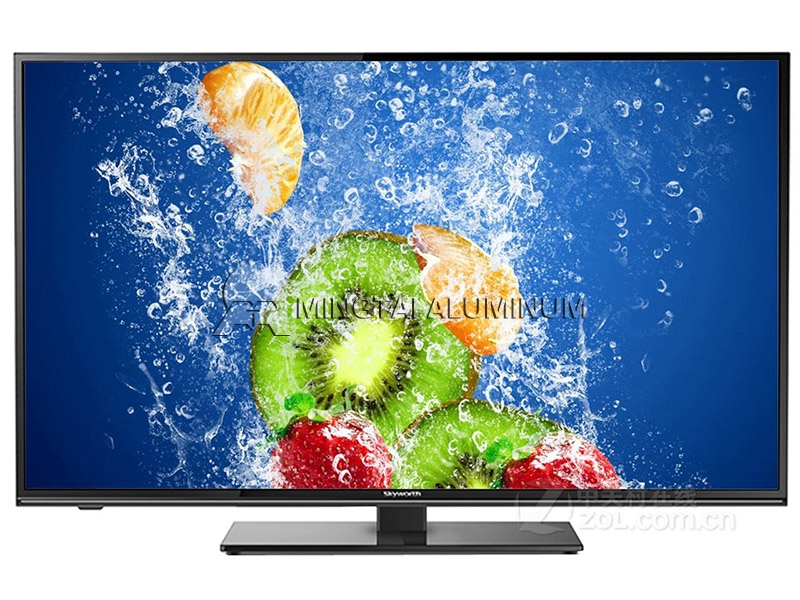 In addition to these cool features, IPTV also has a sophisticated look, using ultra-narrow bezel design to achieve a higher screen ratio. In terms of appearance, Internet TV generally adopts ultra-narrow aerospace-grade aluminum alloy frame, which is treated by sandblasting oxidation, diamond trimming and double anodizing process, showing a soft matte texture and specially modulated space gray, which is more youthful. fashion. The oversized size has a light weight, and the 5754 aluminum plate used in the network TV case is stronger and lighter.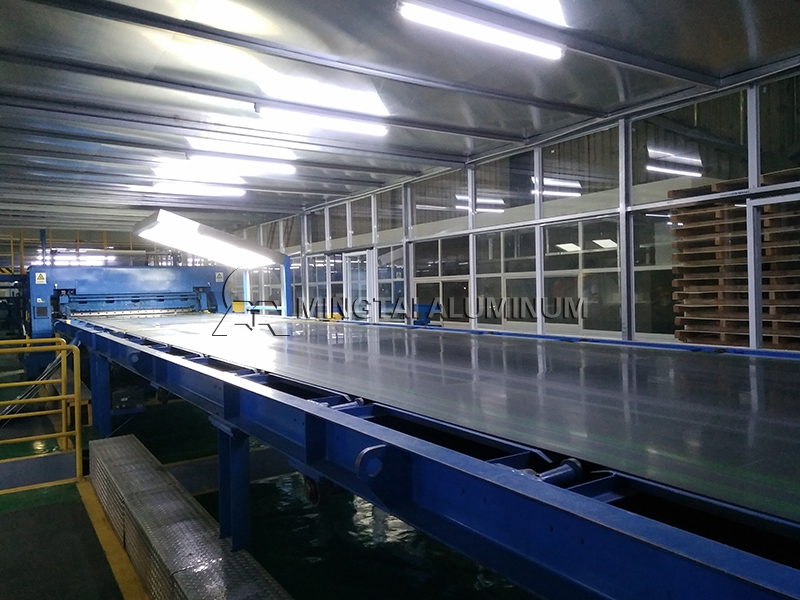 Mingtai 5754 aluminum plate:
Mingtai Aluminum Co., Ltd. has been researching and producing 5754 aluminum sheets since 1997. At present, our 5754 alloy aluminum sheets contain many different states, and the industrial fields of each state application are different. 5754 aluminum plate is produced by hot rolling process, so the fatigue resistance and welding performance of the plate are better than cast rolling, which is widely used in welded structures, storage tanks, pressure vessels, TV casings, etc., and generally has excellent processing properties and excellent resistance. Corrosive, high fatigue strength, high weldability and other characteristics.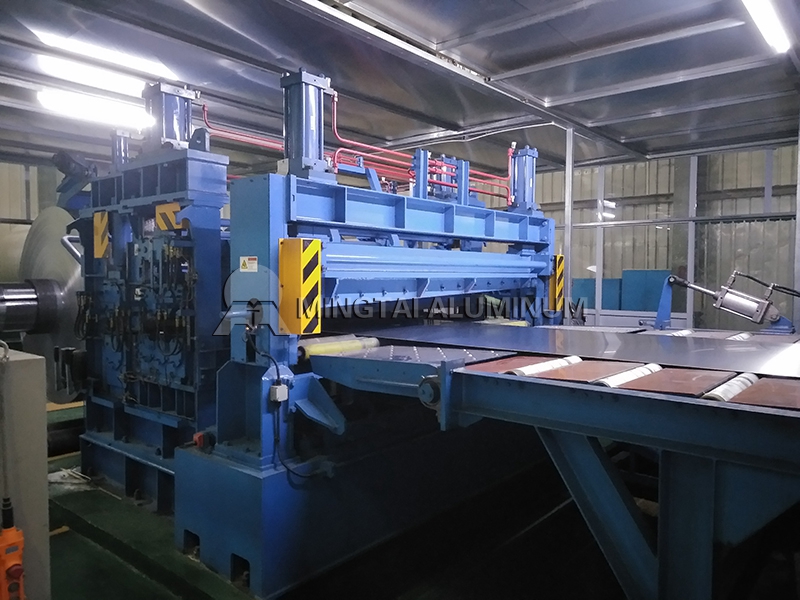 Mingtai 5754 aluminum plate advantages:
1, the surface is smooth, no cracks, corrosion spots and traces of nitrate.
2. The surface has no peeling, air bubbles, rough surface and local mechanical damage, and the surface of the aluminum plate has no defects;
3. Excellent corrosion resistance, high fatigue strength and high weldability;
4. Mingtai Aluminum passed the GJB9001B-2009 weapons and equipment quality management system certification audit.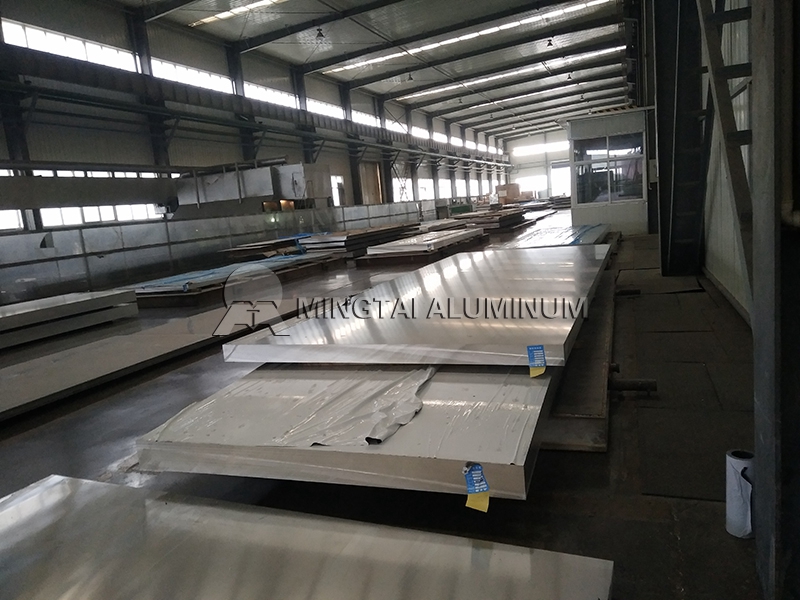 Mingtai 5754 aluminum plate supplier:
5754 is an important product of Mingtai Aluminum. The alloying element is mainly magnesium, and the magnesium content is between 3-5%. Mingtai Aluminum is the leader of the private aluminum processing industry. Its products are exported to more than 60 countries and regions around the world. The excellent quality has been praised by customers.