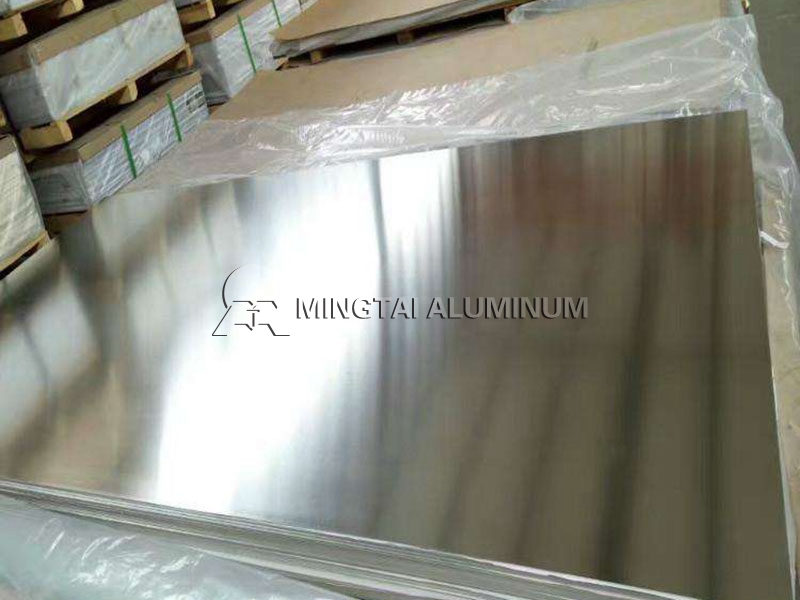 Alloy Plate Sheet | 5754 Aluminum Sheet
Loading Port: Tianjin/Qingdao, China
Sample: A4 Sized
Payment Terms: L/C,D/P,T/T
Delivery time: Within 15-30 Days
Email Us:sale06@mingtai-al.com
Contact Us
---
Introduction of 5754 Aluminum Sheet:
The 5754 aluminum sheet is characterized by moderate strength, good corrosion resistance, weldability and ease of forming. It is a typical alloy in Al-Mg alloys. In foreign countries, 5754 aluminum alloy sheets of different heat treatment conditions are the main materials used in the automobile manufacturing industry (car doors, molds, seals) and canning industry.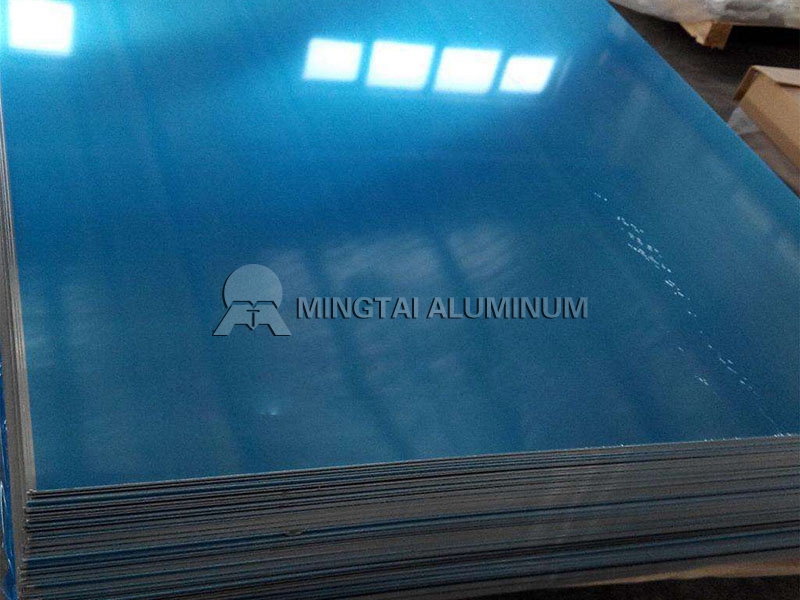 Application of 5754 Aluminum Sheet:
5754 aluminum sheet is widely used in welding structures, storage tanks, pressure vessels, ship structures and offshore facilities, transportation tanks, as well as in applications requiring excellent machining performance, excellent corrosion resistance, high fatigue strength, high weldability and medium static strength.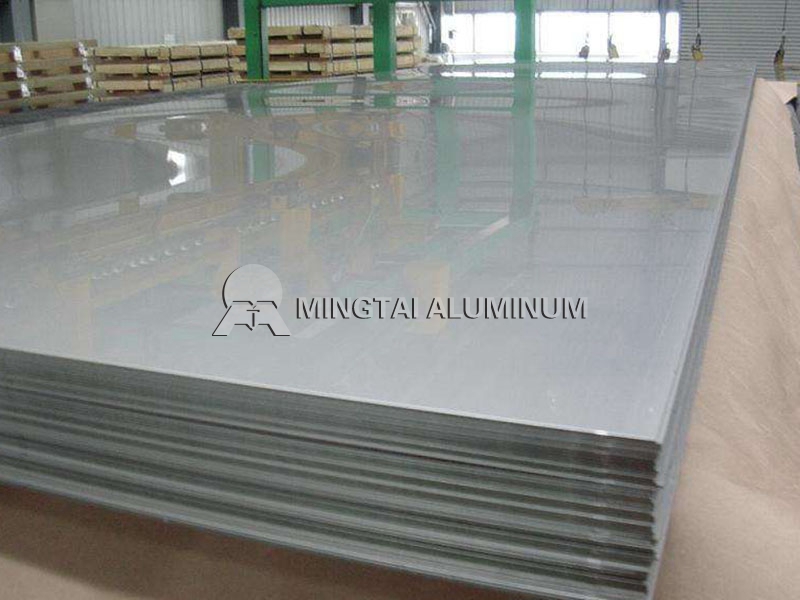 Properties of 5754 Aluminum Plate:
1.5754 Al-Mg alloy has excellent processing properties, high strength, corrosion resistance, durability and easy coloring in later processing. It is often used to make high-grade alloy doors and windows.
2.Mingtai 5754 aluminum plate has a high adaptability to high fatigue strength and weldability. In terms of composition, the 5754 aluminum plate contains elements such as magnesium, zinc, manganese, chromium, iron, and silicon. Its tensile strength is 165-265mpa, which is attributed to medium level.
3.The 5754 alloying element is mainly Mg, and the Mg content is between 3-5%. The main features are low density and high elongation. Therefore, under the same area, the lightweight value is high.
4.Mingtai 5754 aluminum sheet meets the national standard for aluminum strip (GB / T 3880-2006) and is applicable to the uniform standard for aluminum alloy strip.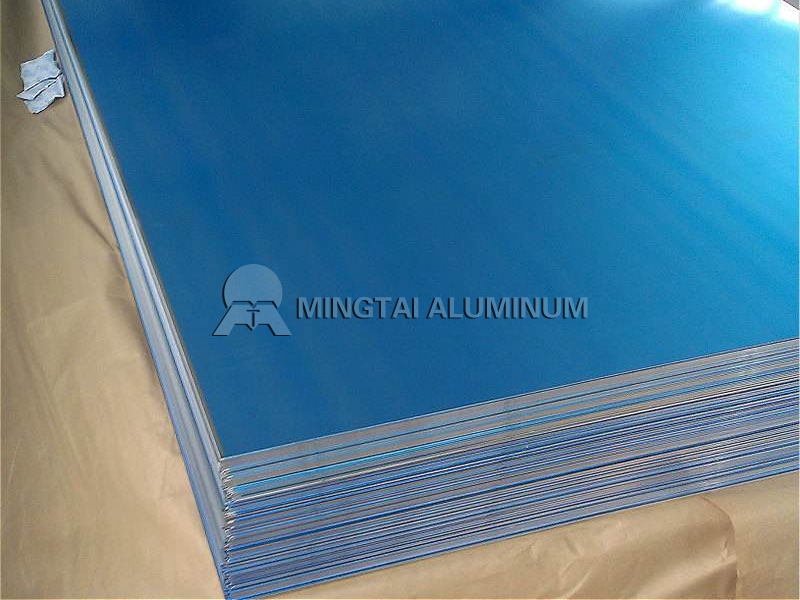 Heat Treatment Process of 5754 Aluminum Sheet:
1) Homogenization annealing: heating 440 ° C; holding 12 ~ 14h; air cooling.
2) rapid annealing: heating 350 ~ 410 ° C; holding time 30 ~ 120min; empty or water cooled.
3) High temperature annealing: heating 350 ~ 420 ° C; when the thickness of the finished product is ≥ 6mm or <6mm, the holding time is 2 ~ 10min or 10 ~ 30min; air cooling. 4) Low temperature annealing: heating 250 ~ 300 ° C or 150 ~ 180 ° C; holding time is 1 ~ 2h, air cooling.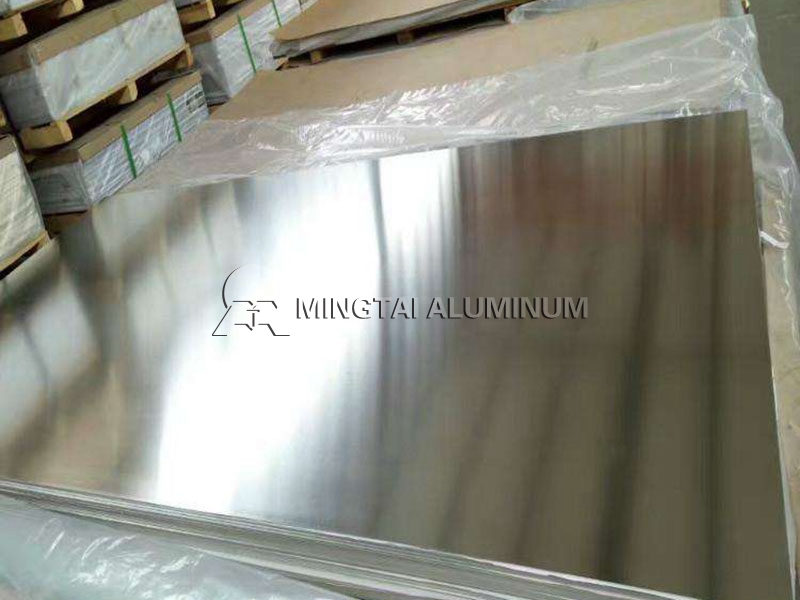 Technical Parameters of 5754 Aluminum:
| | |
| --- | --- |
| Typical alloy | 5754 aluminum sheet |
| Material status | F, O, H12, H14, H16, H18, H19, H22, H24, H26, H28, H32, H34, H36, H38, H111, H112, H114. |
| Thickness (mm) | 0.1-500 |
| Width (mm) | 20-2650 |
| Length (mm) | 500-16000 |
| Typical product | Railway passenger car inner and outer wall panels, floor panels, compartment panels, etc. |