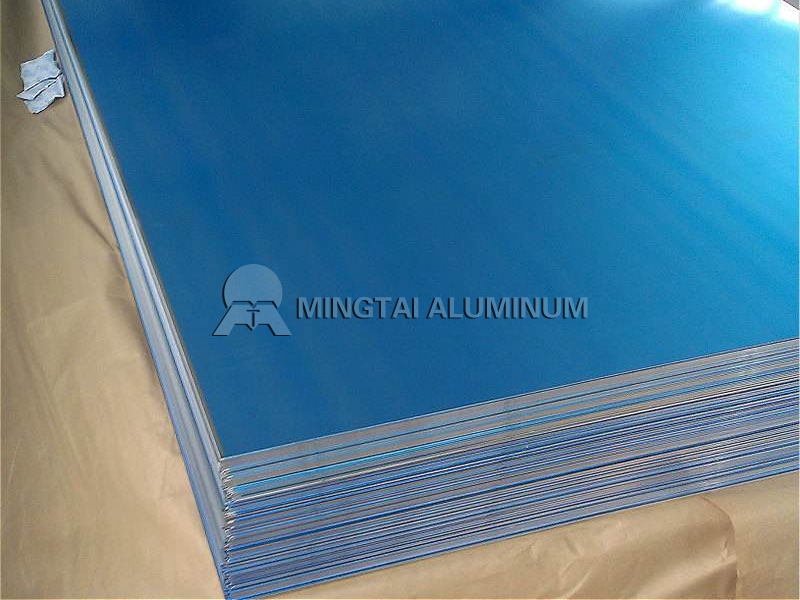 Aluminum plate supplier introduces 5754 aluminum plate application
Loading Port: Tianjin/Qingdao, China
Sample: A4 Sized
Payment Terms: L/C,D/P,T/T
Delivery time: Within 15-30 Days
Email Us:vip@mingtai-al.com
Contact Us
---
5754 aluminum plate is an important product of 5 series aluminum-magnesium alloy. The main alloying element is magnesium, the content is 3-5%. It has the characteristics of small density, high tensile strength, high elongation, strong corrosion resistance and easy processing. As a commonly used aluminum sheet series, the market demand for this alloy is very high. Currently. The 5754 aluminum plate application is mainly in the following aspects: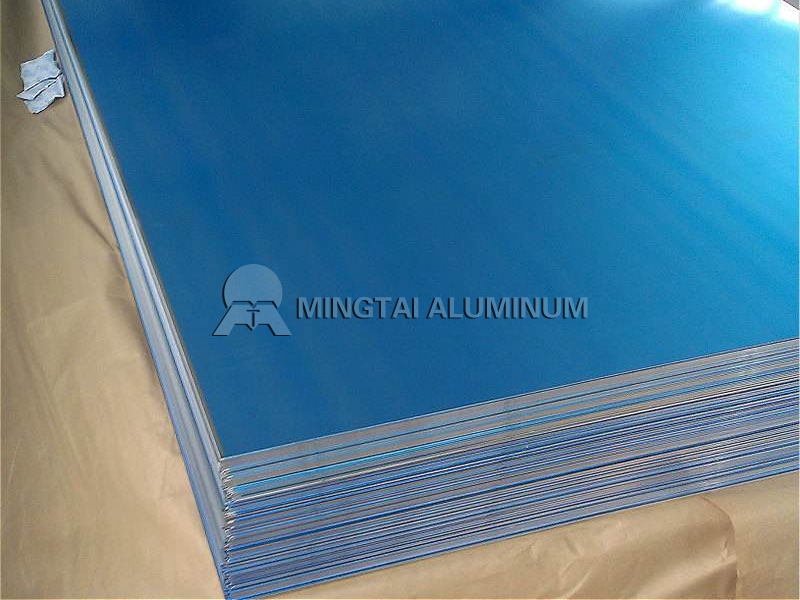 1,5754 aluminum plate application tank car aluminum plate:
Carbon steel and aluminium plate are the main materials used in tank car body. Aluminum has been used in heavy-duty trucks for more than 80 years. By the 1960s, aluminum had begun to be applied on a large scale in automobiles. Today, carbon steel tankers in developed countries such as Europe, the United States, Australia, and Japan have been basically eliminated, using aluminum alloy tankers.
5754 aluminum alloy is a kind of material for tanker production. The 5754 medium and heavy plate produced by Mingtai Aluminum has medium strength, good corrosion resistance, weldability and easy processing. Is a common alloy for 5 series alloys.
The 5754 aluminum plate has good elongation and high strength, and has good compatibility with gasoline and diesel, which can avoid oil pollution. In addition, the aluminum tanker is not easy to rust, has a long service life, and good ductility can also improve the safety of the tanker, reduce safety hazards, and have high recycling efficiency.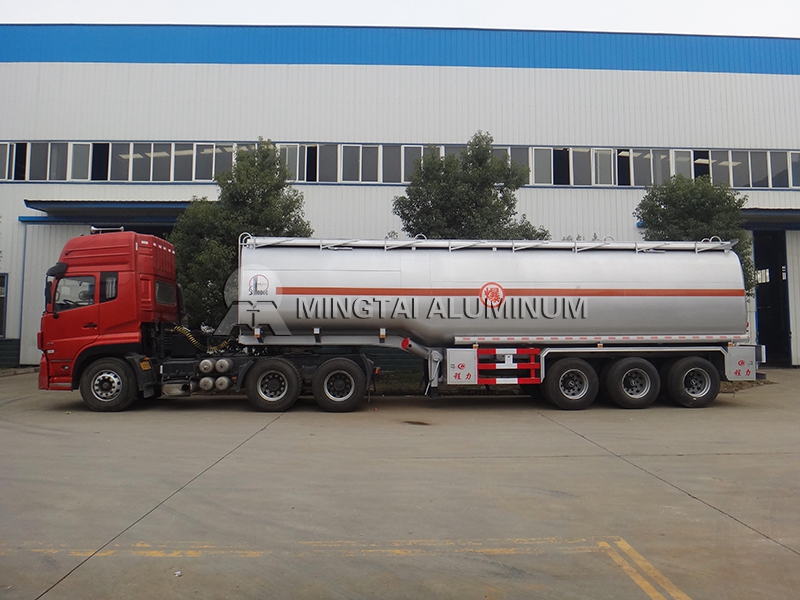 2, 5754 aluminum plate application marine aluminum plate:
As a ship plate, the 5754 aluminum plate meets the requirements of marine aluminum plate: First, the 5754 aluminum plate has a small specific gravity, which can reduce the weight of the ship, save energy and increase the load. Secondly, it has good corrosion resistance, can adapt to the harsh environment on the ocean, and prolongs the service life. Third, the welding, processing and molding performance is good, which is conducive to post processing. At the same time, the 5754 aluminum plate is not easy to burn and is safe in case of fire.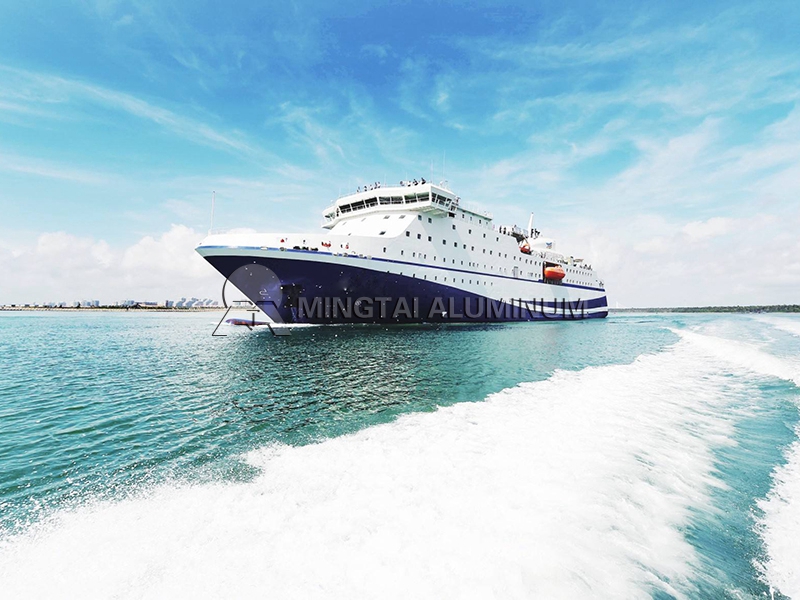 3, 5754 aluminum plate application aircraft fuel tank:
The 5754 aluminum plate is light in weight and has good ductility. It is used as an aircraft fuel tank material to increase capacity and reduce aircraft weight.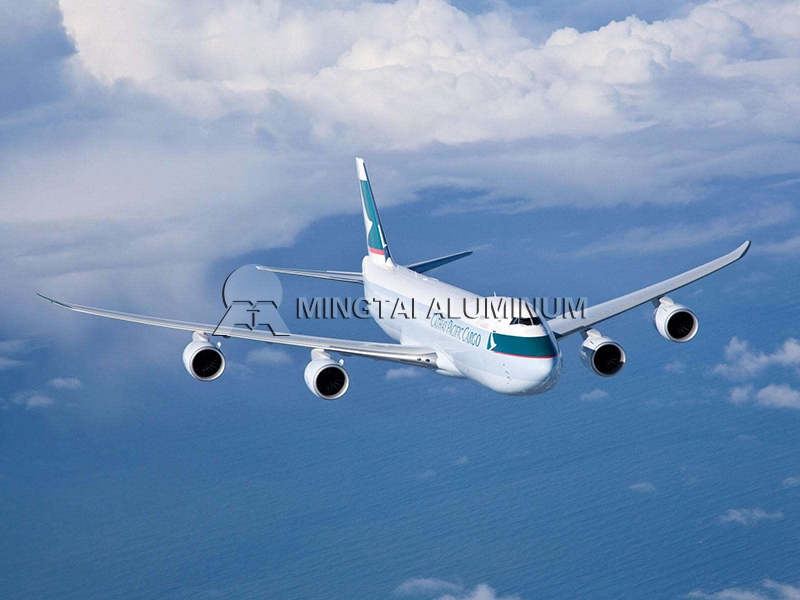 4, 5754 aluminum plate application aluminum alloy doors and windows:
The aluminum-magnesium alloy processed by the 5754 aluminum plate has good performance, high strength, corrosion resistance, durability and easy coloring in later processing, and is often used to make high-grade alloy doors and windows.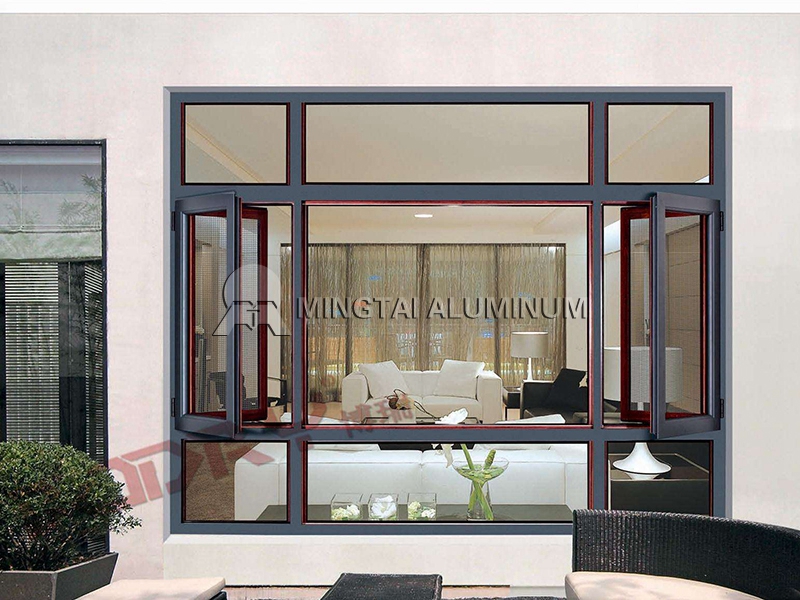 Aluminum plate supplier:
In China, the 5 series aluminum plates belong to the more mature series, and the 5754 aluminum plates of Mingtai Aluminum are widely praised in the domestic market for their excellent product performance. Mingtai Aluminum has the leading "1+1" and "1+4" hot rolling lines in China, and introduces advanced foreign production equipment. Not only the product quality is guaranteed, but also the after-sales service is good and the price is favorable.