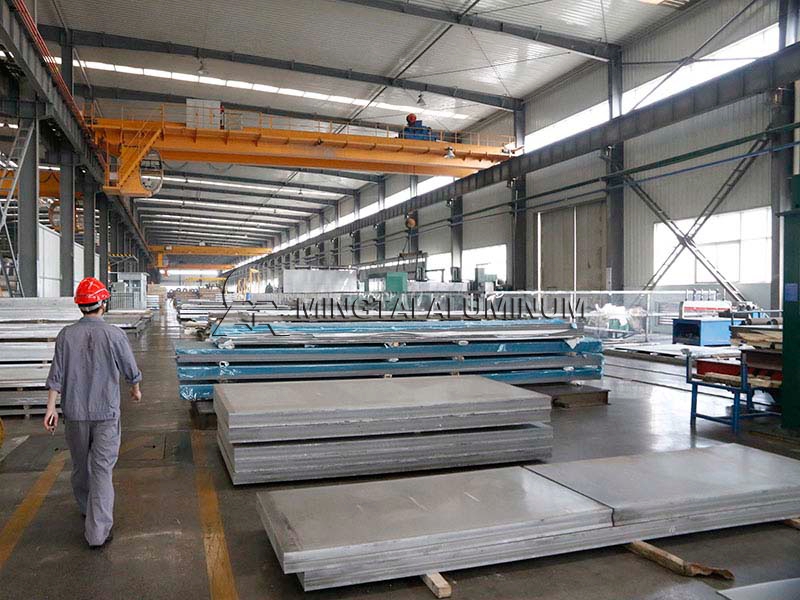 Prime Quality 5083 h116 Aluminum
Loading Port: Tianjin/Qingdao, China
Sample: A4 Sized
Payment Terms: L/C,D/P,T/T
Delivery time: Within 15-30 Days
Email Us:vip@mingtai-al.com
Contact Us
---
5083 h116 Aluminum
When we see h116 in 5083 h116 aluminum, we know that it is a high magnesium aluminum alloy with a magnesium content of ≥4.0% in the 5000 series. For h116, it means that under this temper, 5083 aluminum plate has the prescribed mechanical properties and anti-stripping corrosion properties. Unlike 5083 h112 properties, temper h112 refers to the hot-formed 5083 aluminum plate, which only specifies its mechanical properties, and its anti-stripping corrosion property is worse than 5083 h116 aluminum. And because the main alloying element in 5083 h116 aluminum is magnesium, it has good corrosion resistance and weldability. In addition, in non-heat-treatable alloys, 5083 h116 properties also show good strength and good machinability. Moreover, the surface of 5083 h116 aluminum after anodizing is beautiful, and its arc welding performance is good. With so many 5083 h116 properties, 5083 h116 aluminum is widely used in maritime applications such as ships, as well as automobiles, aircraft welding parts, subway light rail and so on.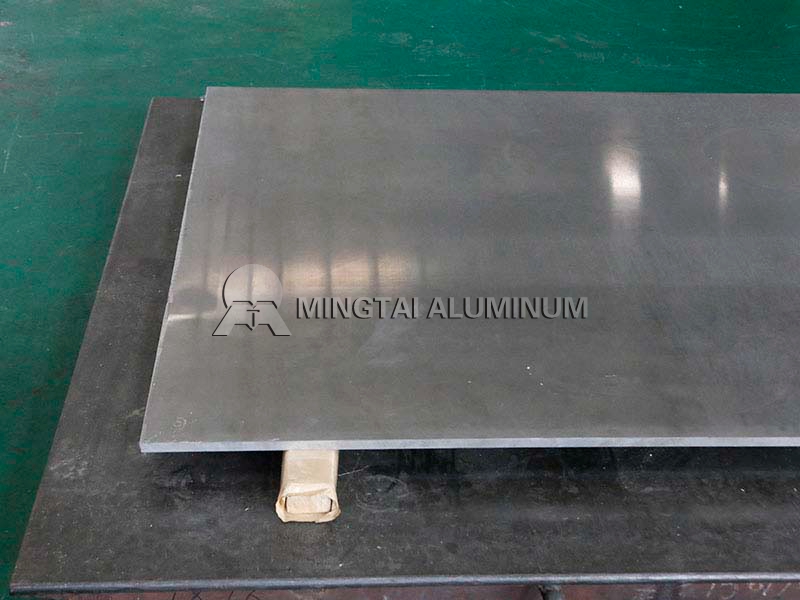 Mingtai Case of 5083 h116 Aluminum
Since 2016, Mingtai has a very deep friendship with a yacht manufacturer in Guangdong because of 5083 h116 aluminum, and the manufacturer has continued to place orders in Mingtai without interruption. At first, Mingtai's business manager first understood the needs of this Guangdong manufacturer, and analyzed that the yacht is immersed in water all year round. It needs high anticorrosion and rust resistance. After combining the customer's requirements for antirust performance, strength, and yacht specifications, etc. We recommended two marine grade aluminums, 5083 h116 aluminum and 5086 aluminum plate, to customers, and mailed the corresponding samples to customers for selection. Finally, the customer selected 5083 h116 aluminum plate with specifications of 3/4/5 * 2000 * 8000mm (T * W * L). In this way, Mingtai's business manager signed this 5083 h116 aluminum order with his professionalism and patience, and also received the praise and continuous return of the Guangdong yacht manufacturer. So far, orders for aluminum alloy yachts such as fishing boats, sightseeing boats, submarines, and catamarans from manufacturers have been handed to Mingtai Aluminum.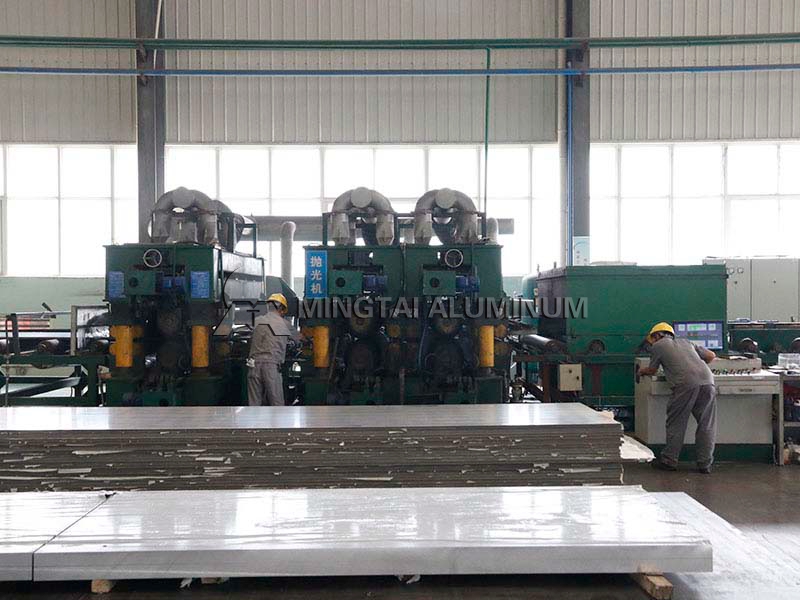 Mingtai Marine Grade Aluminum 5083 h116 Size
As we all know, marine grade aluminum is mostly 3-200mm thick plate, and the width of aluminum plate ranges from 1500-2600mm. Then, for the commonly used 5083 h116 aluminum size for marine, most of the thickness is 4-12mm, the width and length are 2000 * 6000mm, 500 * 6000mm, 2000 * 8000mm and so on. Therefore, Mingtai's "1 + 1 hot rolling production line" project is very suitable for the requirements of marine grade aluminum on the width and thickness of aluminum sheet. As early as 2017, Mingtai Aluminum introduced the China fourth ultra-wide 2650mm German SMS six-roller cold rolling mill, was also successfully put into operation, thereby making the 5083 h116 aluminum for marine wider, better in shape, and more smooth and delicate, better antiseptic effect. Not only that, marine grade aluminum sheet such as Mingtai 5083 h116 aluminum also passed the certification of CCS China Classification Society and DNV Norwegian Register of Shipping. The quality of marine grade aluminum products is reliable and has been successfully used in shipbuilding abroad. As the saying goes, the gold cup and silver cup are not as good as customers' reputation. Here, Mingtai has professional business managers, advanced production equipment and excellent product quality. We look forward to online consultation from customers worldwide!