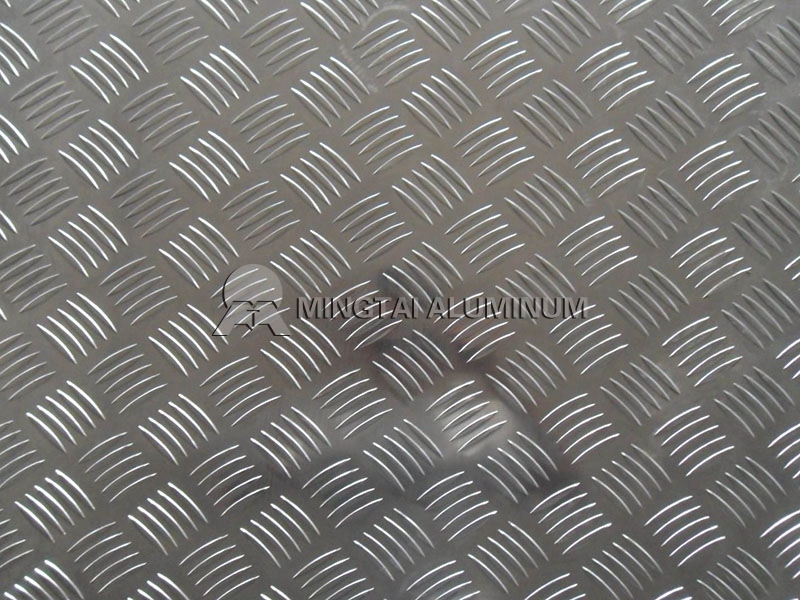 5754 h114 Five Bar Aluminum Alloy Tread Plate
Loading Port: Tianjin/Qingdao, China
Sample: A4 Sized
Payment Terms: L/C,D/P,T/T
Delivery time: Within 15-30 Days
Email Us:sales01@mingtai-al.com
Contact Us
---
Aluminum Sheets 5754 h114 Properties
The h114 in aluminium 5754 h114 actually refers to the O of 5754-O aluminum, that is, the 5754 aluminum sheet is fully annealed to obtain the lowest strength annealed state. However, because the 5754-O aluminum was embossed, the 5754-O aluminum became an aluminum tread plate, and the state at this time was called h114, which is aluminium 5754 h114. When you see h114 again, remember it refers to the pattern tread plate. So aluminum 5754 h114 properties are still consistent with 5754-O aluminum properties. Aluminum 5754 h114 properties show good corrosion resistance, excellent processability, weldability, and ease of forming.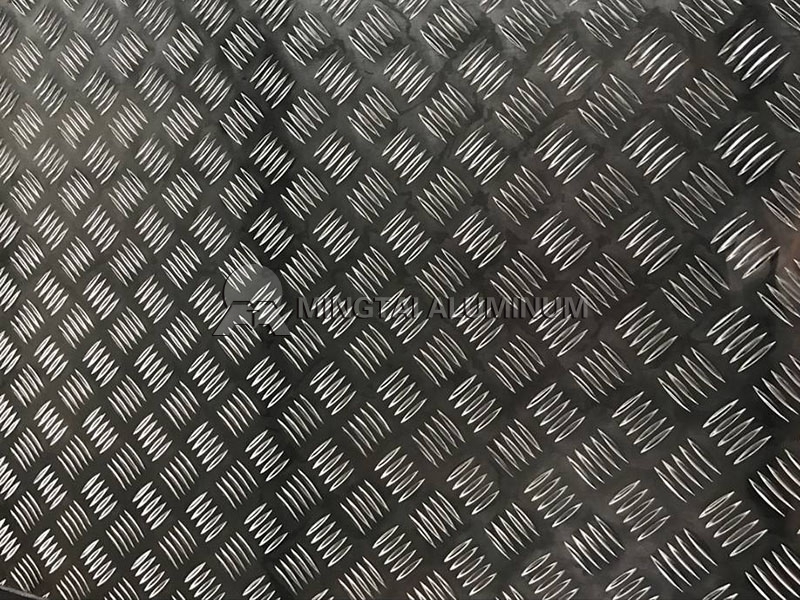 5754 h114 Five Bar Aluminum Alloy Tread Plate
Aluminium 5754 h114 tread plate is processed from 5754 aluminum sheet in 5000 series Al-Mg alloy. There are also 5052 and 5083 aluminum tread plates in the same series. This type of Al-Mg alloy patterned plate has superior corrosion resistance, rust resistance, and high hardness than 1 series ordinary aluminum tread plate and 3 series aluminum tread plate, and it has a certain load bearing capacity, so aluminium 5754 h114 tread plate is usually used in special places, such as ships, cabins and other humid environments.
5754 h114 five bar aluminum alloy tread plate refers to five bar aluminium 5754 h114 tread plate. Why is it five bar? It is because the surface of the aluminium 5754 h114 tread plate has a pattern like five willow leaves, and the technical term is 5 bar aluminum tread plate. In addition, the five uneven patterns on the surface of the aluminium 5754 h114 tread plate are arranged in parallel, and each pattern It has an angle of 60-80 degrees with other patterns, so this pattern has excellent non-slip performance. Therefore, 5754 h114 five bar aluminum alloy tread plate also has a good anti-skid ability. In summary, it is not difficult to find that aluminium 5754 h114 tread plate is very suitable for floors and pedals in wet environments such as ships and carriages. It has not only a good decorative effect, but also plays a very important role in safety.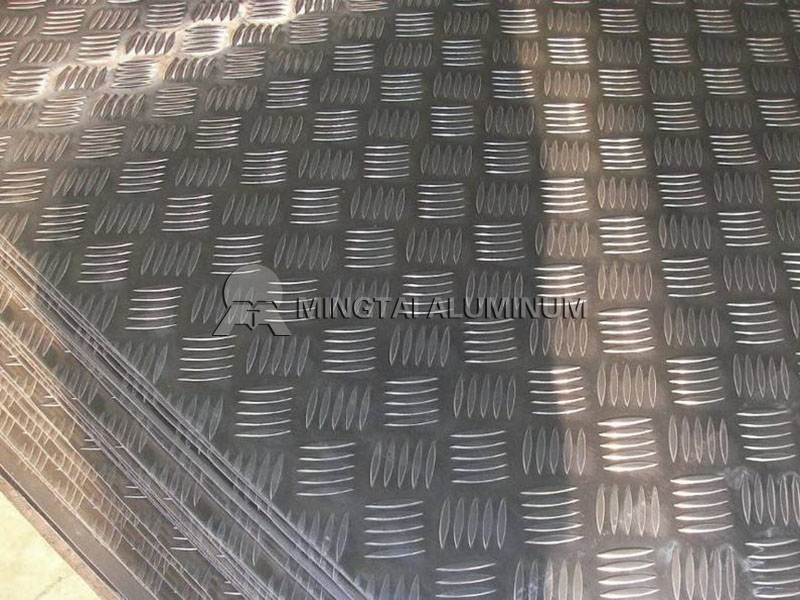 Mingtai Aluminium 5754 h114
Henan Mingtai Aluminum Industry Co., Ltd was established in 1997. So far, Mingtai has more than 20 years of aluminium 5754 h114 processing experience and superb technology. Among them, Mingtai 5754 h114 5 bar aluminum alloy tread plate with thickness 2/3 / 4mm has smooth surface, clear and regular pattern, flat aluminum plate, no oil stains, no artificial or mechanical scratches and other advantages. In addition to this, Mingtai products have also obtained I S O 9 0 0 1, I S O 1 4 0 0, S G S, D N V G L, C C S, A B S certificates, guaranteeing the aluminum 5754 h114 properties. In addition, Mingtai 5754 aluminum plate price is also an advantage. Manufacturers sell directly, there is no middleman to earn the difference, and the price of aluminium 5754 h114 is even cheaper. If you have any purchase questions such as prices, click the 24-hour customer service dialog on the right side of the page and we will answer your questions online for free. Mingtai looks forward to your inquiry!