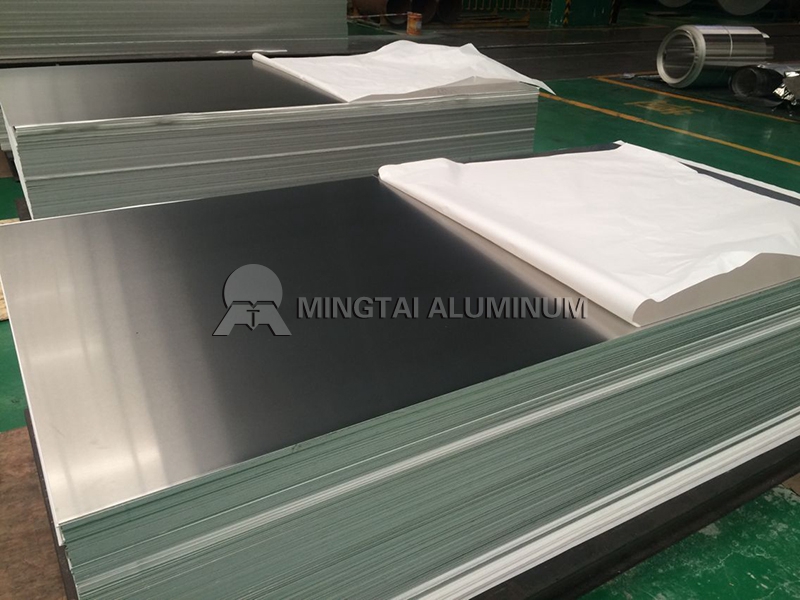 5052 vs 5754 Aluminum Sheet in Detail
Loading Port: Tianjin/Qingdao, China
Sample: A4 Sized
Payment Terms: L/C,D/P,T/T
Delivery time: Within 15-30 Days
Email Us:sales01@mingtai-al.com
Contact Us
---
Introduction to 5052 vs 5754 Aluminum Sheet
There are the respective characteristics of 5052 vs 5754 aluminum sheet. For example, the molding processability of 5052 aluminum sheet is outstanding, but 5754 has the highest strength among non-heat-treated alloy aluminum sheets. Not only that, the surface processing quality of 5754 aluminum sheet is very outstanding. 5754 aluminum plate can process a variety of textures, such as brushing, sandblasting, grinding, polishing, etc., and its effect is highly satisfactory. For 5052 vs 5754 aluminum sheet, both 5052 aluminum sheet and 5754 aluminum sheet belong to the 5 series aluminum sheet. The main alloying elements are aluminum and magnesium. However, because of the difference in other alloy components, aluminium 5754 vs 5052 has properties, uses, and prices. It must be different. Next, introduce you to 5052 vs 5754 aluminum sheet in detail.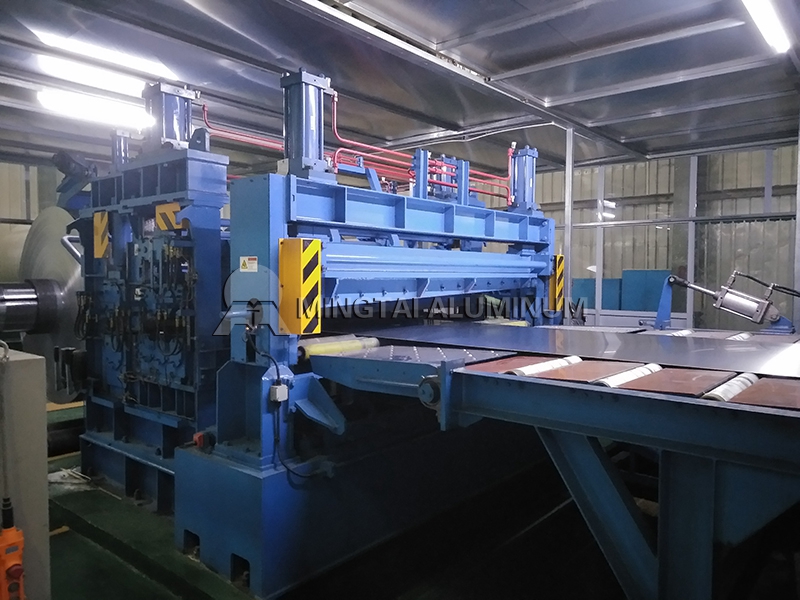 5052 vs 5754 Aluminum Sheet in Detail
1.Performance of aluminium 5754 vs 5052: The machinability of 5052 aluminum sheet is not as good as 5754 aluminum sheet, and the silicon content in 5754 aluminum sheet is more than that of aluminium 5052. The silicon content is the key to affect the forging function and corrosion resistance of aluminum alloy, so 5754 aluminum Sheet has better forging function and corrosion resistance.
2.5052 vs 5754 aluminum sheet applications: 5754 aluminum plate applications mainly include welded structures, storage tanks, pressure vessels, ship structures and offshore facilities, transport tanks and tanks, and are used for applications requiring excellent processability, excellent corrosion resistance, high fatigue strength, High solderability and medium static strength. 5052 aluminum sheet is mainly used for high plasticity and good weldability. It is also commonly used in transportation vehicles, meters, street light brackets and rivets, hardware products, electrical enclosures, etc. Its corrosion resistance is generally not suitable for shipboard use.
3.Aluminium 5754 vs 5052 price: Generally, the price of 5754 aluminum plate is higher than the aluminium 5052 under the same specifications.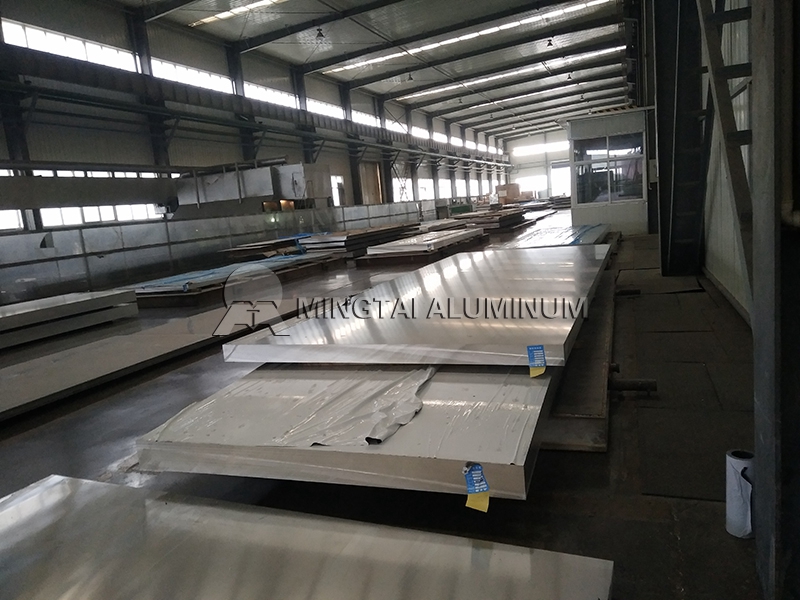 Mingtai 5052 vs 5754 Aluminum Sheet
Mingtai 5754 aluminum sheet manufacturers was established in 1997. It is a large aluminum sheet manufacturer with an annual capacity of 770,000 tons. It has factories in Zhengzhou, Gongyi, Liyang and other places, and has offices in Kunshan, Dongguan, Chongqing, South Korea and other regions. Mingtai can produce 1-8 series products with thickness of 0.12mm-500mm and width of 500-2600mm. At present, Mingtai 5052 vs 5754 aluminum sheet and other products have passed CCS / ABS classification society certification and successfully exported to more than 30 countries and regions abroad, entering North American shipyards, Southeast Asian shipyards and other world shipbuilding markets, It is mainly used for the deck, engine pedestal, side of ship, bottom plate and other parts of ships such as yachts, grain carriers, fishing boats, work boats and sand carriers. Not only that, Mingtai 5052 vs 5754 aluminum sheet also has excellent performance in other aspects such as transport tanks, pressure vessels. In short, Mingtai aluminium 5754 vs 5052 and other products are exported globally, with short delivery time, reasonable aluminum plate prices, and fumigation-free wooden pallets for export products, so you can purchase with confidence!