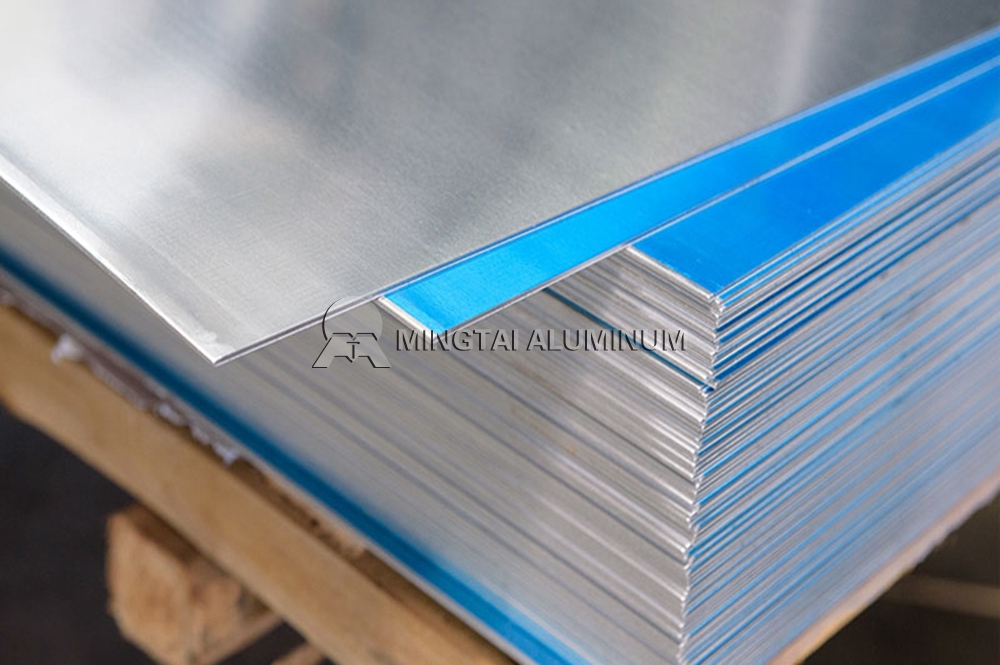 1000 Series Aluminum Sheet Uses and Grades
Loading Port: Tianjin/Qingdao, China
Sample: A4 Sized
Payment Terms: L/C,D/P,T/T
Delivery time: Within 15-30 Days
Email Us:sales01@mingtai-al.com
Contact Us
---
1000 Series Aluminum Sheet
1000 series aluminum sheet belongs to the series with the most Al content, and its purity can reach more than 99.00%, which can be called pure aluminum sheet. Since 1000 series aluminum sheet does not contain other technical elements, the production process is relatively simple and the price is relatively cheap, becoming the most commonly used series in conventional industry. Among them, representative alloys are 1050, 1100, and 1060 aluminum plates.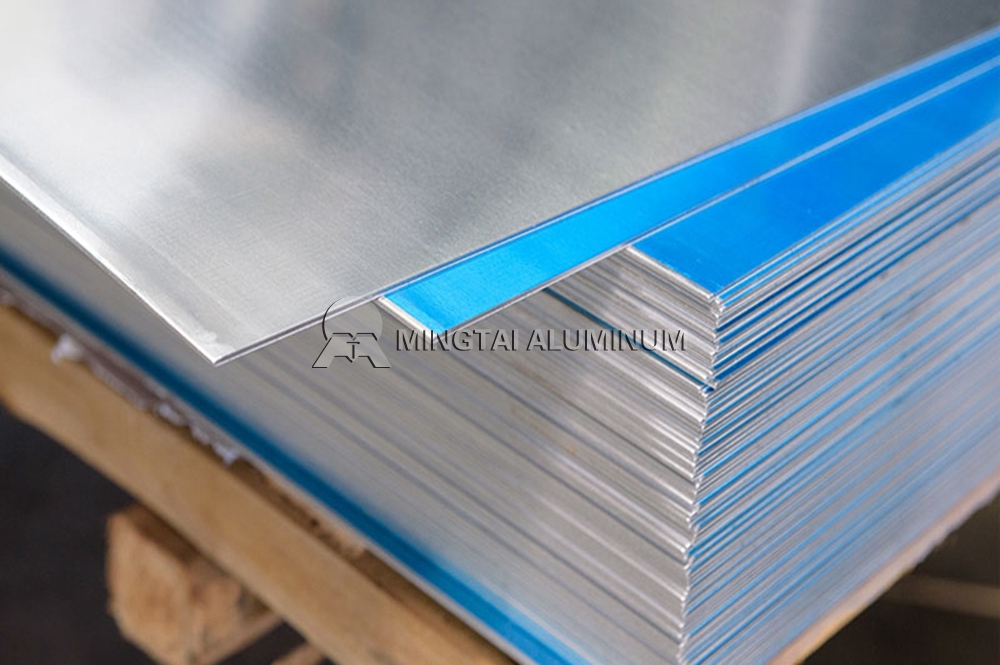 1000 Series Aluminum Sheet Uses and Grades
1050 aluminum plate is an alloy containing 99.5% Al in 1000 series aluminum sheet. It is often used in daily necessities, lighting appliances, reflectors, decorations, chemical industry containers, heat sinks, signs, electronics, lamps, nameplates, appliances, stamping parts. And other products. It is not difficult to find that 1050 aluminum plate is suitable for some occasions that require high corrosion resistance and formability, but the strength requirements are not high. Chemical equipment is its typical use.
The 1060 aluminum sheet in the 1000 series aluminum sheet contains 99.6% Al. It is formed by adding a small amount of Cu to pure aluminum. And It is widely used in billboards, building exterior decoration, bus bodies, high-rise and factory wall decoration, signboards, kitchen washing Slots, lamp holders, fan blades, electronic parts, chemical instruments, sheet metal processed parts, deep drawn or spun concave mouths, welded parts, heat exchangers, clock and plate surfaces, nameplates, kitchenware, decorations, reflective appliances Wait.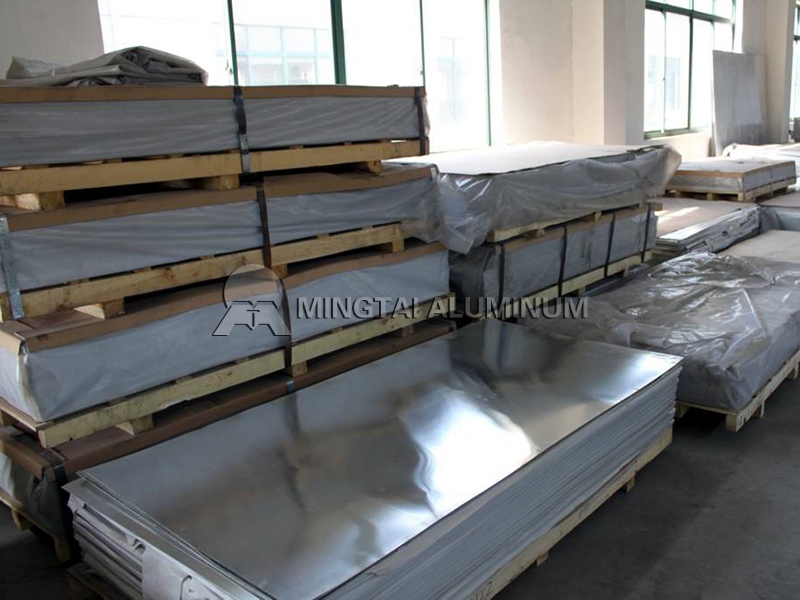 1100 aluminum plate is a plate containing 99.0% Al in 1000 series aluminum sheet. It is generally used in utensils, heat sinks, bottle caps, printing plates, building materials, and heat exchanger components. It can also be used as deep-drawn products. Widely used in various fields from cookware to industrial equipment.
Mingtai 1000 Series Aluminum Sheet Supplier
Henan Mingtai Aluminum Industry Co.,Ltd has more than 20 years of aluminum processing and production experience. Its products cover 1000 series aluminum sheet, and 8 series including 2 series, 3 series, 4 series, 5 series, 6 series, 7 series, and 8 series aluminum alloys. , which are widely used in printing and plate making, transportation, automobile manufacturing, packaging containers, building decoration, machinery and electrical appliances, electronic communications, petrochemicals, energy power and other industries, and exported to more than 100 countries and regions on 7 continents. After years of continuous efforts, Mingtai's 1000 series aluminum sheet and other products have a market share of more than 40% in Australia. It has become the second manufacturer of export credibility for global aluminum sheet and foil companies in the Americas. Here, if you have any needs, then don't hesitate to click on the customer service dialog on the right, chat online, free consultation, and hurry up!