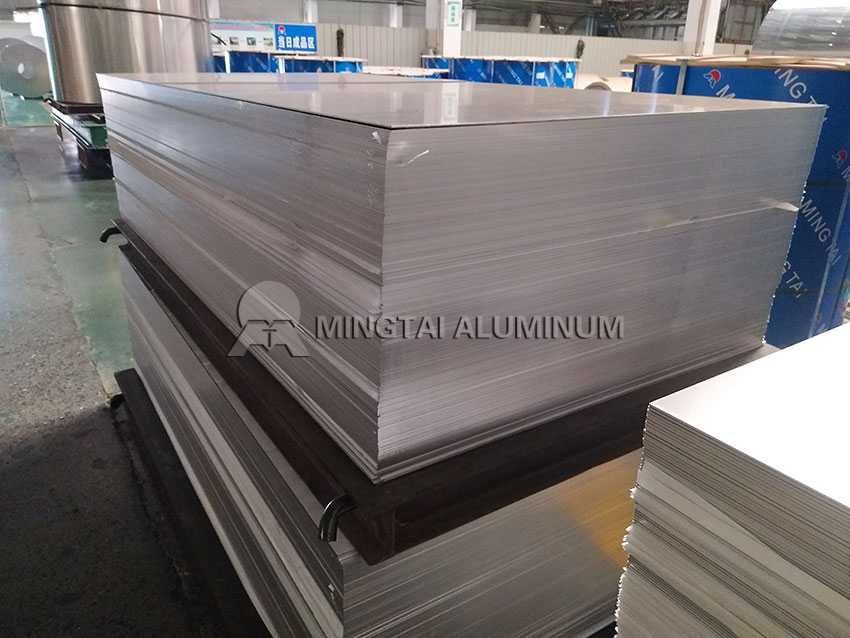 EN AW 1050A h24
Loading Port: Tianjin/Qingdao, China
Sample: A4 Sized
Payment Terms: L/C,D/P,T/T
Delivery time: Within 15-30 Days
Email Us:sales01@mingtai-al.com
Contact Us
---
EN AW 1050A h24
En aw 1050a h24 refers to h24 tempered 1050A aluminum in EN AW standard. In fact, for the 1050a h24 has a strength between Annealed (O) and full-hard (H28). This is because 1050 aluminum, after work hardening, quickly went through incomplete annealing, thus obtaining H24 temper. As we know, 1050 alloy contains up to 99.5% Al content. So it's very soft. Under the H24 temper, en aw 1050 h24 obtains moderate strength. Besides, it also shows silver-white luster, excellent ductility, processable, formability, weldability, etc.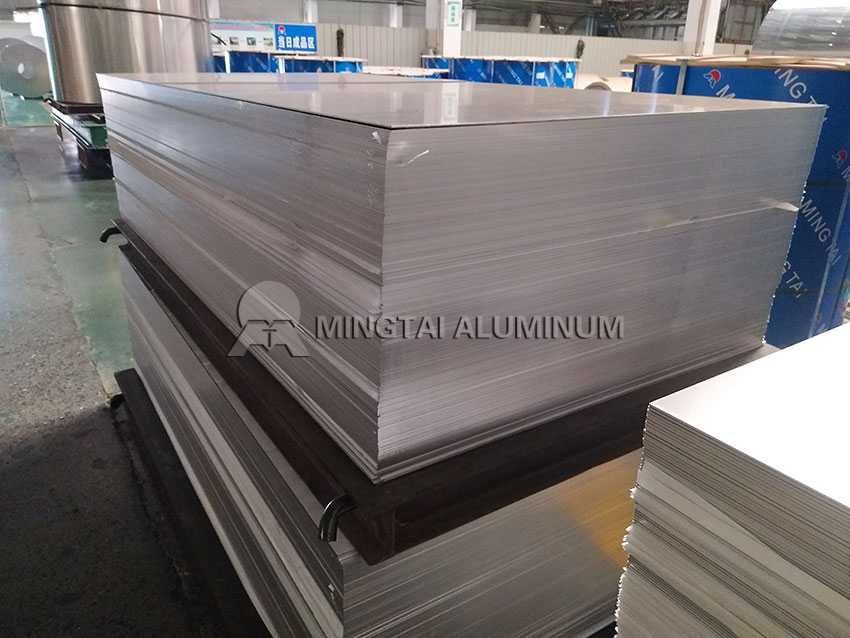 EN AW 1050A h24 Features
Processable: en aw 1050a h24 has better processability and formability, due to its higher elongation. For example, It can be bent very well.
Weldability: besides, en aw 1050 h24 also has excellent weldability. It can be welded in a variety of ways. Such as Gas, Arc, Resistance, Brazing, Solder, etc.
Surface treatment: Outstanding surface handling makes en aw 1050 h24 has highly reflective finish, strong corrosion resistance, and beautiful decoration.
Other Features: In addition, 1050a h24 aluminum also has light texture, environmentally friendly, good electrical and thermal conductivity, etc. Due to its maturity and simple production process, It's also highly economical !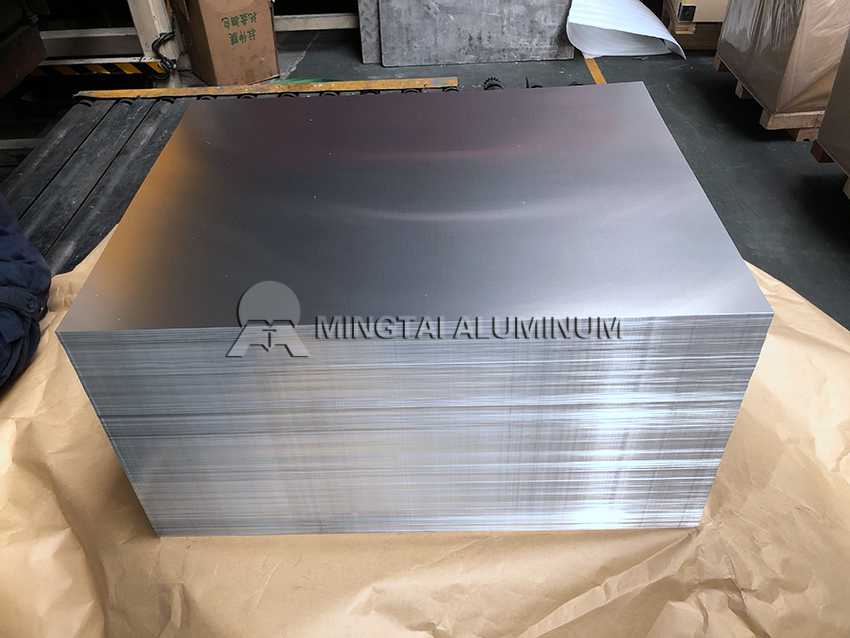 EN AW 1050A h24 Applications
Therefore, en aw 1050a h24 is widely used in general industry, consumables, building, come sheet metal parts where moderate strength is required.,etc.
Specifically, 1050A h24 aluminum is perfect material of PS alu CTP printing plates for printing offset, signs, nameplates, ACP, lamps, , fan blade, heat exchanger, stamping parts and so on.
Mechanical Properties of EN AW 1050A h24
| | | | | | |
| --- | --- | --- | --- | --- | --- |
| Alloy | Temper | Tensile strength | Yield strength | Elongation | Brinell hardness |
| 1050 | H24 | 105-145 MPa | 75 MPa | 3 -8 % | 33 |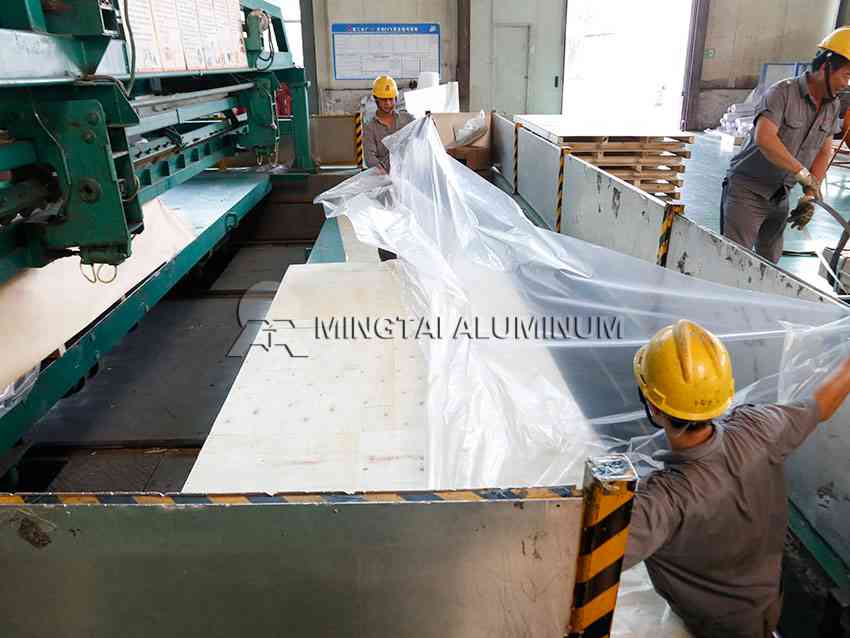 Technical Parameters of EN AW 1050A h24
Alloy Grades: 1050 (pure aluminum series)
Material temper: H24 (semi-hard)
Composition Mass Fraction: Fe: 0.4; Si: 0.25 ; Zn: 0.07; Cu: 0.05; Mn: 0.05; Mg: 0.05; Ti: 0.05; Others: 0.03; Al: 99.5
Available Types: sheet, plate, coil, foil, etc
Specifications: Thickness: 0.018mm-300mm; Width: 120mm-2650mm; Length: customizable
Quality: Mingtai en aw 1050 h24 has clean surface, smooth version, accurate error, superior performance, and provide the original factory quality assurance !