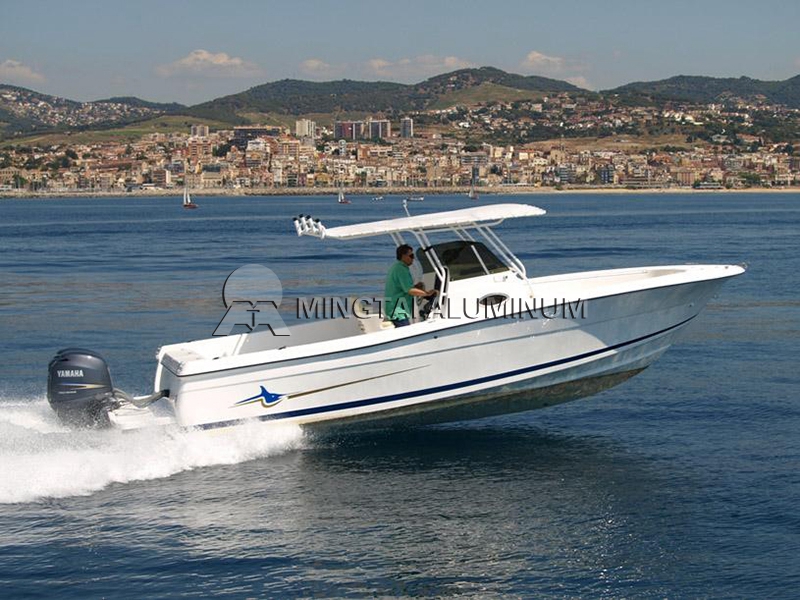 Mingtai 5083 aluminum plate supply European yacht factory
Loading Port: Tianjin/Qingdao, China
Sample: A4 Sized
Payment Terms: L/C,D/P,T/T
Delivery time: Within 15-30 Days
Email Us:vip@mingtai-al.com
Contact Us
---
In 2015, a European yacht manufacturer wanted to upgrade its products and wanted to replace steel with aluminum. Through inspection and comparison, five aluminum plate suppliers were selected for consultation. Mingtai aluminum was one of them. After several rounds of consultation, this customer selected Mingtai. Aluminium, and since the first order in 2015, has continued to place orders, never interrupted, aluminum plate manufacturers thousands of customers, customers choose Mingtai, why?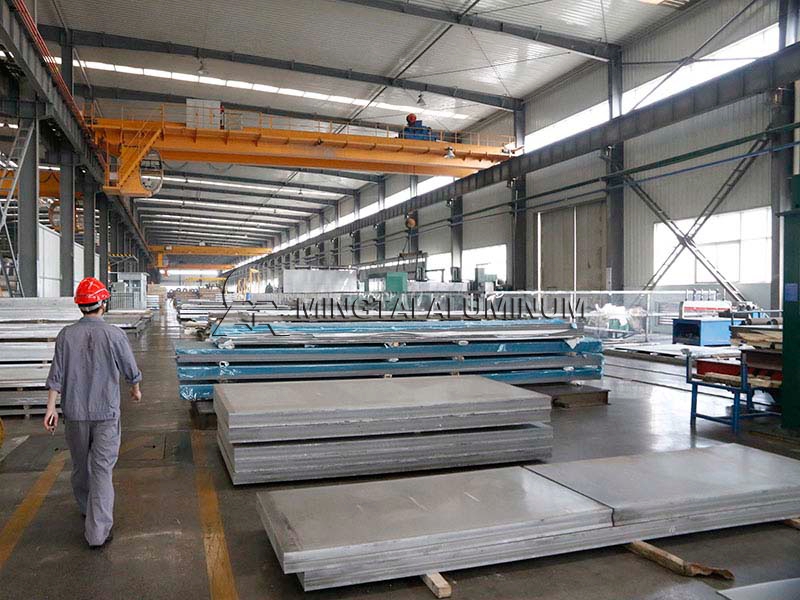 Why do customers choose Mingtai 5083 aluminum board supplier?
At the beginning of the consultation in 2015, the customer's project to replace steel with aluminum has just started. Although the aluminum alloy has been matured in shipbuilding in foreign countries, it is the first time for this customer in Europe to use aluminum alloy shipbuilding! Know which aluminum alloy product is suitable and do not know the thickness and width of the choice. The consultation is that the demand is unknown. Many partners will not contact after the initial communication.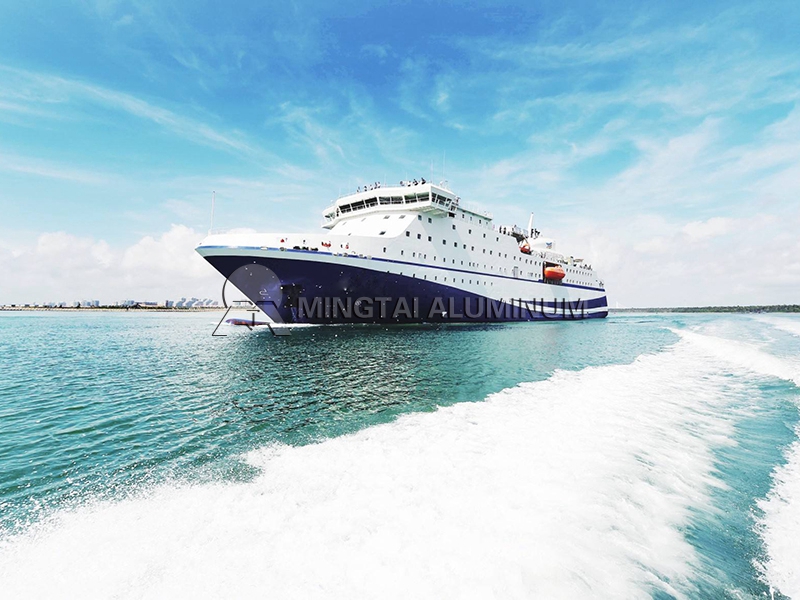 Mingtai recommends 5083 aluminum plate and 5086 aluminum plate:
After contacting Mingtai's business manager, the business manager first understands the customer's needs. The yacht is immersed in water all the year round, and has high requirements for anti-corrosion and anti-rust performance. It understands the customer's anti-rust performance, strength, yacht specifications and other indicators. After the request, we recommended two alloys of 5083 aluminum plate and 5086 aluminum plate, and informed the advantages and disadvantages of the two alloys in detail, and mailed the corresponding samples to customers for customers to choose.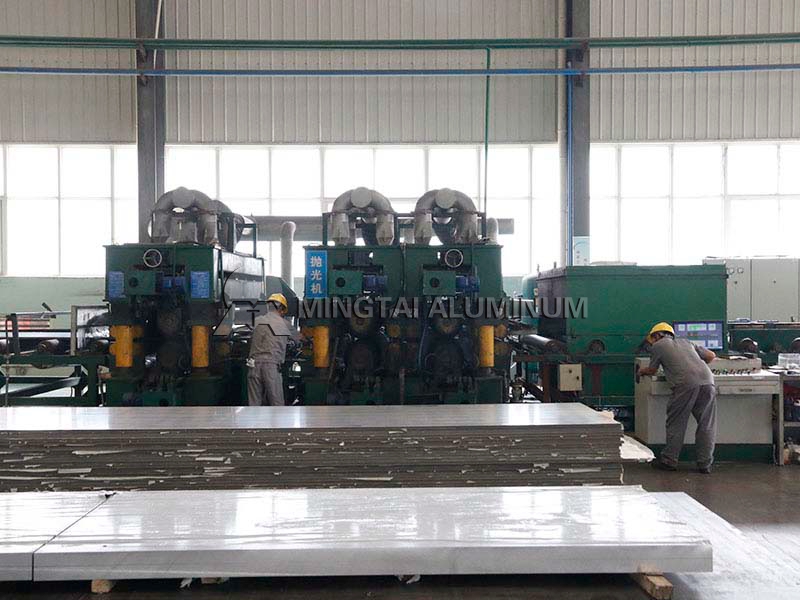 Customer orders 5083 aluminum plate:
After more than three months of continuous communication and samples, the customer specified that his needs were 5083-H116 aluminum plate, and the aluminum specification was 3/4/5*2000*8000mm. In this way, Mingtai's business manager signed the order with his professionalism and patience, and also received the customer's praise and continued return, now the customer's fishing boat, sightseeing boat, submarine, catamaran and other aluminum yachts Orders are all in Mingtai.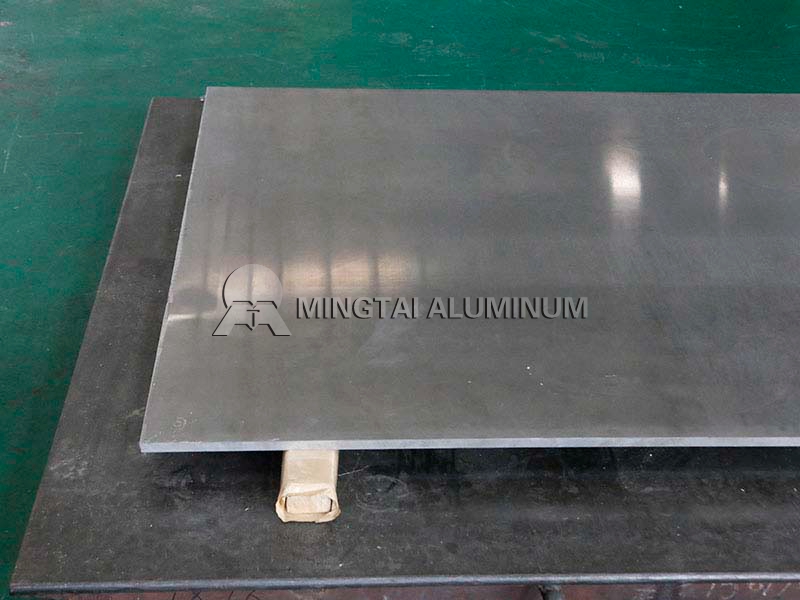 Mingtai is used in the production equipment of marine aluminum panels:
The equipment for Mingtai Aluminum and aluminum alloy yacht aluminum plate is "1+1 hot rolling production line". This is the production line specially produced by Mingtai for the production of ultra-wide and ultra-thick hot-rolled aluminum plates. Ships, molds and other products with higher requirements are the main products, and Mingtai Aluminum has passed the certification of CCS China Classification Society and DNV Norwegian Classification Society. The quality of marine aluminum plate products is reliable and has been successfully applied in shipbuilding abroad.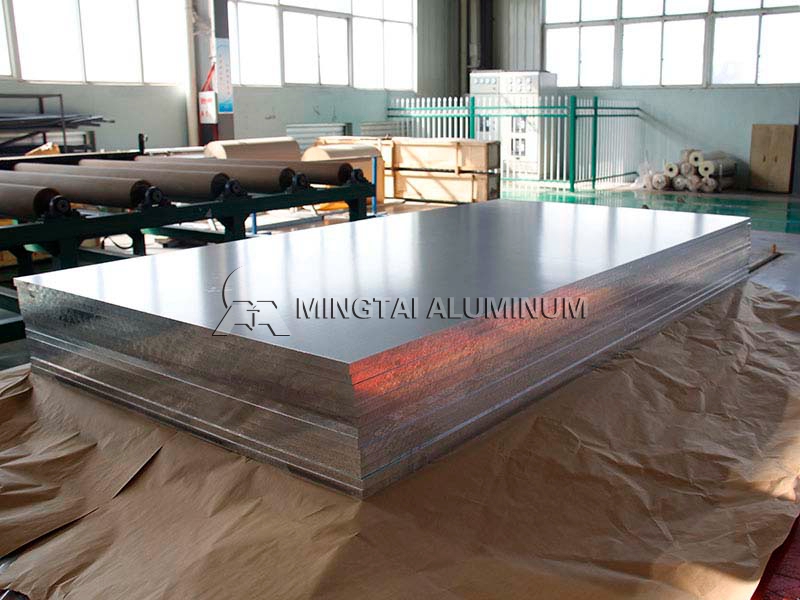 Mingtai aluminum plate manufacturer advantage:
At the beginning of its establishment, Henan Mingtai Aluminum Industry attaches great importance to the development of overseas markets. It belongs to the domestic aluminum processing enterprises and is the first aluminum processing enterprise to enter the international market. After more than 20 years of development, Mingtai Aluminum has been keeping up with the trend of the times, actively innovating, and upgrading its products. As early as 2015, Mingtai Aluminum has launched the "1+1 hot rolling production line", which is a special Production line for wide and thick plates. As we all know, marine aluminum plates are mostly 3-200mm thick plates, the width of aluminum plates varies from 1500-2600mm, and Mingtai's "1+1 hot rolling production line" project is very suitable for the aluminum plate width and thickness requirements of marine aluminum plates. In 2017, Mingtai Aluminum introduced China's fourth ultra-wide 2650mm German SMS six-roll cold rolling mill, which was successfully put into operation, which made Mingtai Aluminum's marine aluminum sheet wider, better in shape and more suitable. More smooth and delicate, better anti-corrosion effect.