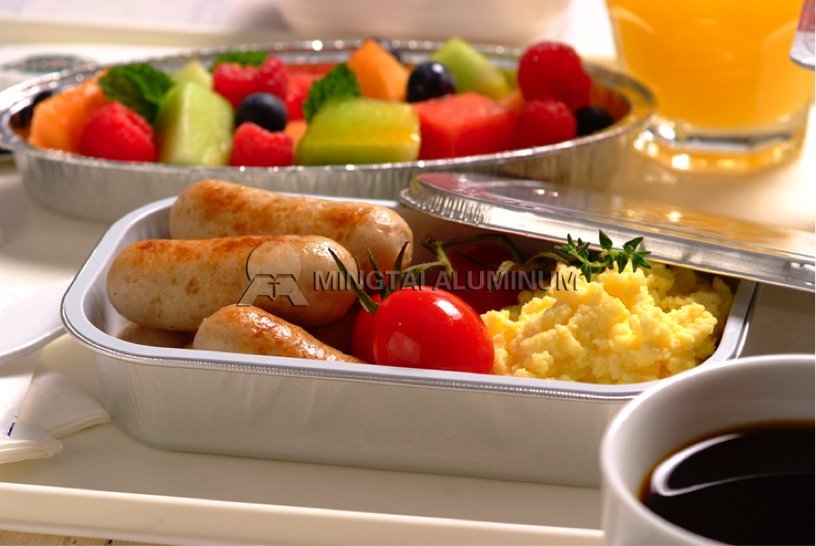 260 Tons of 8011/8079 Food Container Foil Exported to Turkey
Loading Port: Tianjin/Qingdao, China
Sample: A4 Sized
Payment Terms: L/C,D/P,T/T
Delivery time: Within 15-30 Days
Email Us:sales01@mingtai-al.com
Contact Us
---
Food Container Foil
The raw material for food container foil is aluminum foil, often called tin foil. Food container aluminum foil is the most sterile, it can only be produced after high temperature annealing disinfection, but different from plastic and other materials. So aluminum foil is safe to come into contact with food. It doesn't contain or help bacteria grow. Here, Mingtai Al. 's food container foil has a high flatness, fewer pinholes and a precise thickness. And 68 quality control points to ensure the safety of food food container aluminum foil, so that its performance far beyond the United States, Europe, Russia and many other standards. Therefore, Mingtai food container foil can sell well in more than 100 countries and regions in seven continents, including South America, North America, Europe, Asia, the United States, South Korea, Japan, India, Turkey, Poland, Italy and southeast Asia.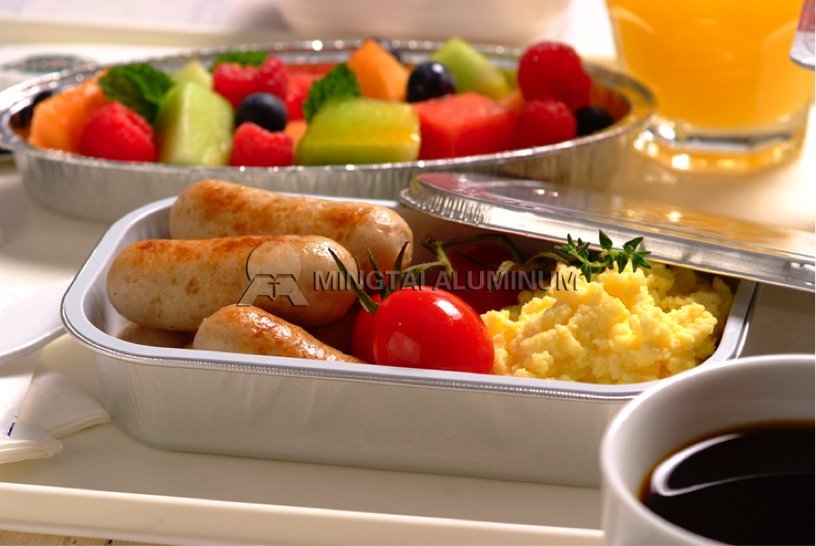 260 Tons of 8011/8079 Food Container Foil Exported to Turkey
At the beginning of the year, Mingtai Al had some exciting news! A food container manufacturer from Turkey purchased from us 260 tons of food container foil! Through Mingtai's professional business team and attentive service, in one week's time, this Turkey is more interested in our 8011 aluminum foil and 8079 aluminum foil. After understanding the Mingtai Al. Brand in the local market and the research on online sales credit, he was convinced of the quality and production strength of Mingtaifood container foil, and finally gave us the order of 260 tons of food container foil with confidence! This time, the customer purchased 0.033*390/460mm,0.02*500mm,0.03*460/640mm and other specifications, respectively 140 tons of 8011 aluminum foil and 120 tons of 8079 aluminum foil. As we all know, 8011 aluminum foil contains Mn and Mg components, so it has higher strength and corrosion resistance, is a commonly used material as food container foil. In addition, the container produced by 8011, 8079 aluminum foil has the characteristics of green environmental protection, recycling and energy saving, which is a new energy packaging material advocated by the world!
Mingtai 8011/8079 Food Container Foil Supply
Henan Mingtai Aluminum Industry Co., ltd is a aluminum foil manufacturer with more than 20 years' experience infood container foil. So the food container foil price is 30-80% cheaper than its peers! In addition, there are not only 8011 aluminum foil and 8079 aluminum foil that can be used in food containers, but also 1235, 3003 and 3004 food container aluminum foil. A variety of alloy grades can be selected by you, and a variety of specifications can be customized for you! Now, If you are interested in Mingtai food container foils, then don't hesitate to click the right dialog box to ask or send me an email to let me know your needs, we look forward to your consultation!