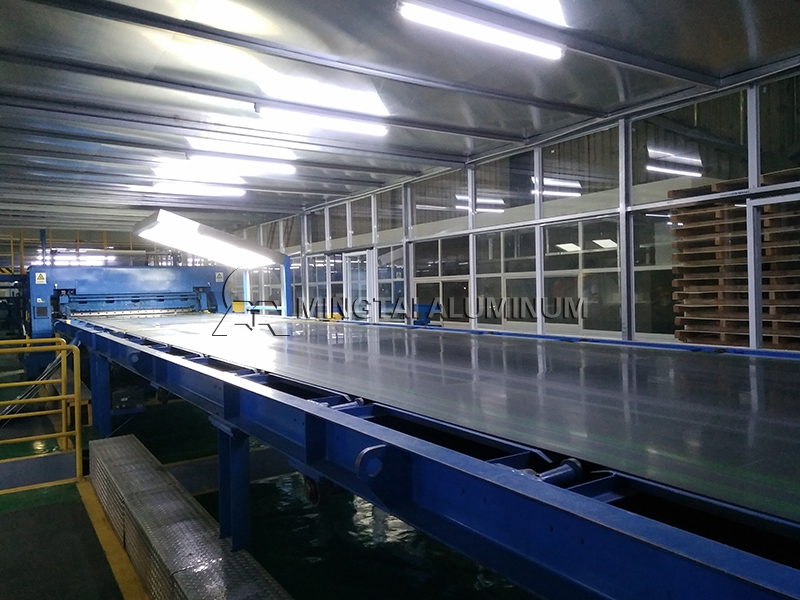 Aluminum plate manufacturer supplies 5754 aluminum plate
Loading Port: Tianjin/Qingdao, China
Sample: A4 Sized
Payment Terms: L/C,D/P,T/T
Delivery time: Within 15-30 Days
Email Us:vip@mingtai-al.com
Contact Us
---
5754 aluminum plate application:
The 5754 aluminum alloy plate is a hot product of the 5-series aluminum plate. The 5-series aluminum-magnesium alloy has the characteristics of low density, high tensile strength and high elongation. In the case of the same area, the weight of the 5-series aluminum-magnesium alloy is significantly lower than that of the other series, so it is applied more on the aircraft fuel tank. In the usual production and life, you will also see many 5 series aluminum-magnesium alloys.
Nowadays, the lightweight of automobiles is getting more and more attention, and it is the development direction of the automobile manufacturing industry in the new era. The 5754 aluminum plate can be said to be a great player in terms of lightweight car. In addition, the 5754 aluminum alloy plate has excellent performance. Also widely used in yacht manufacturing.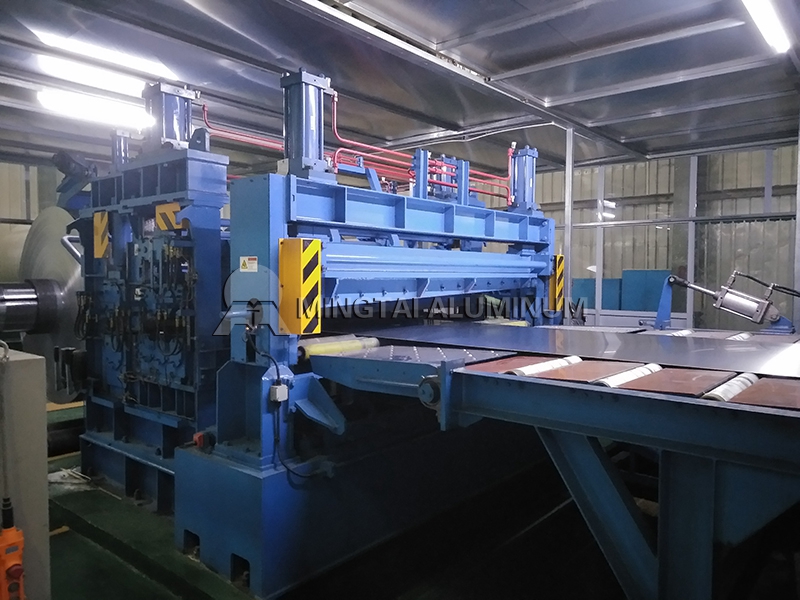 5754 Aluminum Tread Plate application:
5754 Aluminum Tread Plate is also a kind of tread plate with more application. It has beautiful appearance, good anti-skid performance and high strengthening performance. It is widely used in transportation, construction, decoration and decoration, equipment surrounding floor, machinery, shipbuilding, etc.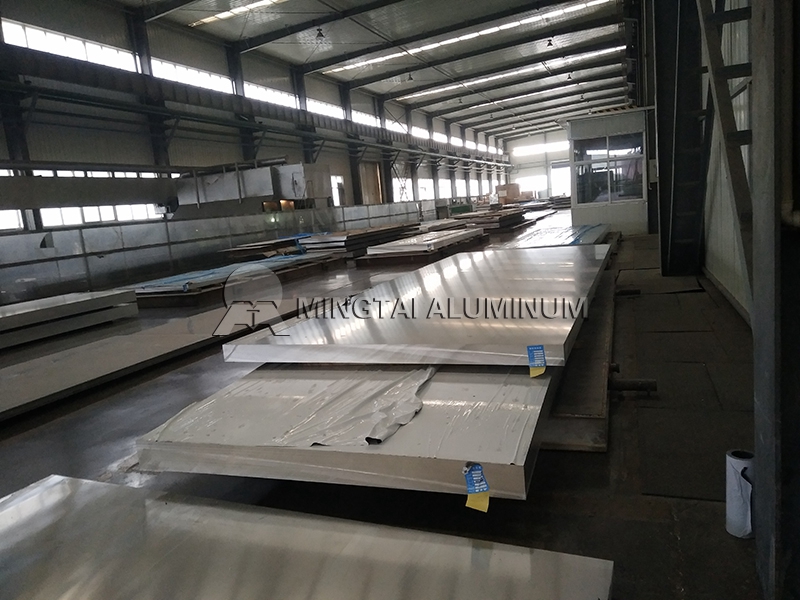 Mingtai aluminum plate manufacturer supplies 5754 Aluminum Tread Plate:
The 5754 pattern aluminum plate commonly used in the market has a thickness ranging from 2.0 to 8.0 mm and a width of 1220 mm and 1500 mm. Mingtai Aluminum can customize the production of different specifications according to user needs. The common width is 100-1650mm, the thickness is 0.8-7.0mm, the length is 500-16000mm, and the processing status is H*2, H*4, T4. T6, the pattern model has a rib, two ribs, three ribs and five ribs for everyone to choose from.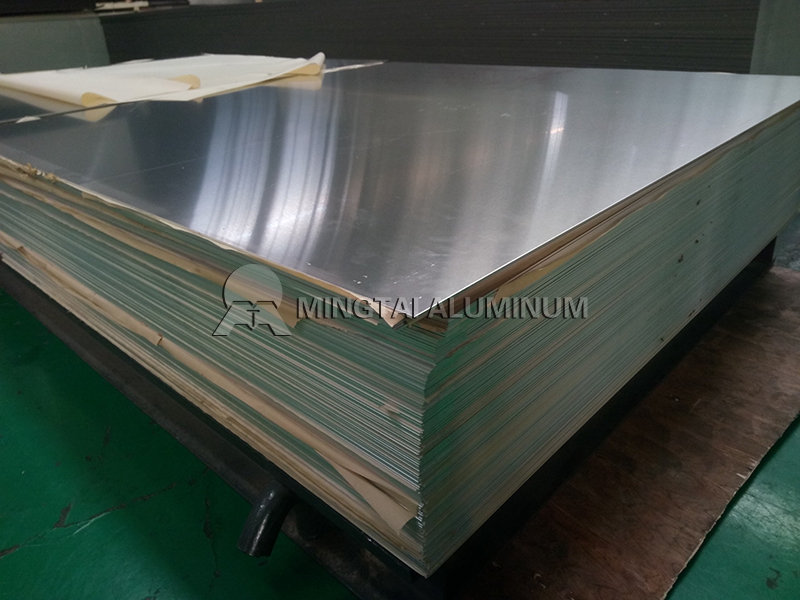 Aluminum plate manufacturer supplies 5754 aluminum plate:
The 5754 aluminum alloy plate produced by Henan Mingtai Aluminum Industry is far superior to the national standard, with reliable quality and guaranteed quality. It has been well received by users of Mingtai 5754 aluminum plate. 5754 aluminum plate is one of the advantages of Mingtai Aluminum. The state of 5754 aluminum alloy sheet is the main material used in the automotive industry (car doors, molds, seals) and canning industry.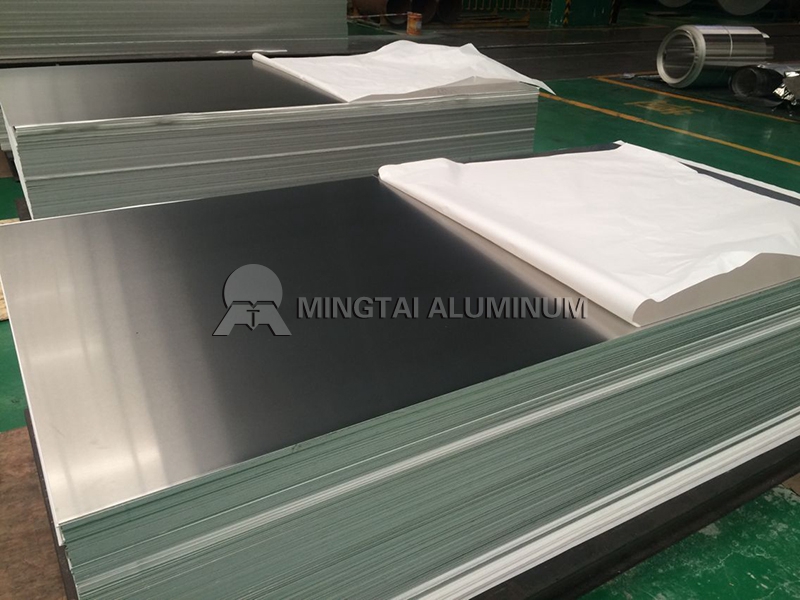 5754 aluminum plate manufacturer:
Mingtai Aluminum adopts advanced on-line quenching technology to effectively improve product efficiency, stabilize product performance and greatly improve production and processing capacity while ensuring the quality of 5754 aluminum plate. In addition, in the surface control of the product, Mingtai Aluminum uses the Italian Herkues grinder equipment to ensure that the work rolls on the rolling mill can be carefully ground regularly, so that the rolling equipment can operate accurately and improve the surface quality of the products.