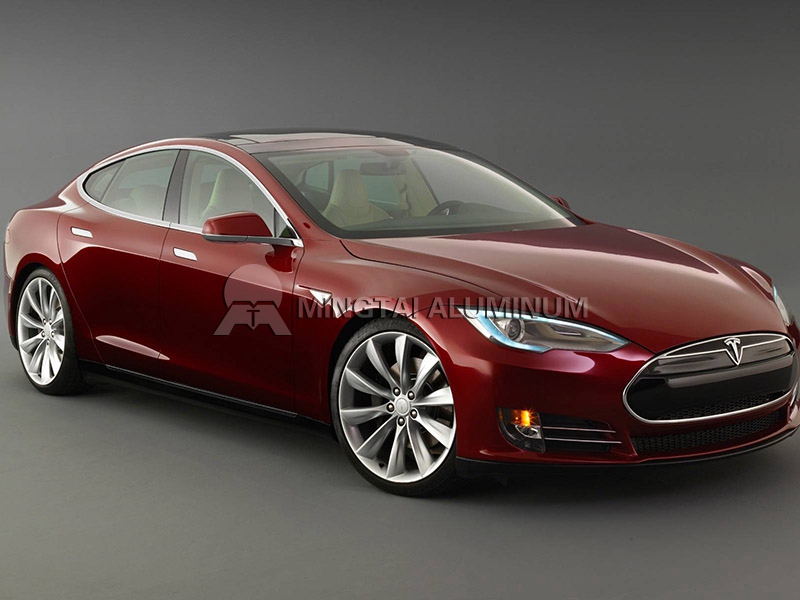 Aluminum for New Energy Vehicles
Loading Port: Tianjin/Qingdao, China
Sample: A4 Sized
Payment Terms: L/C,D/P,T/T
Delivery time: Within 15-30 Days
Email Us:vip@mingtai-al.com
Contact Us
---
Advantages of Aluminum for New Energy Vehicle
The term "new energy vehicles" is more and more pupular in automobile industry. The term "lightweight" has also become more and more important. In today's carbon reduction and emission reduction, How to control the emission of automobile?This problem becomes a hot topic that everybody talkes about. As we all know, the displacement of the vehicle is proportional to the weight of the vehicle. If the weight of vehicle is reduced by 10%, the fuel efficiency can be increased by 6%-8%. And the whole weight of vehicle is reduced 100kgs ,the fuel consumption per 100 km can be decrease by 0.3-0.6 liters. From the cost point of view, a reduction of 1kg of vehicle weight can reduce spending by about $10. For achieving the purpose of reducing weight of vehicle, vechile owner turned their attention to aluminum continuously, because aluminum is only one-third the weight of steel, and aluminum has a comprehensive advantage in terms of safety, durability, flexibility, environmental protection etc.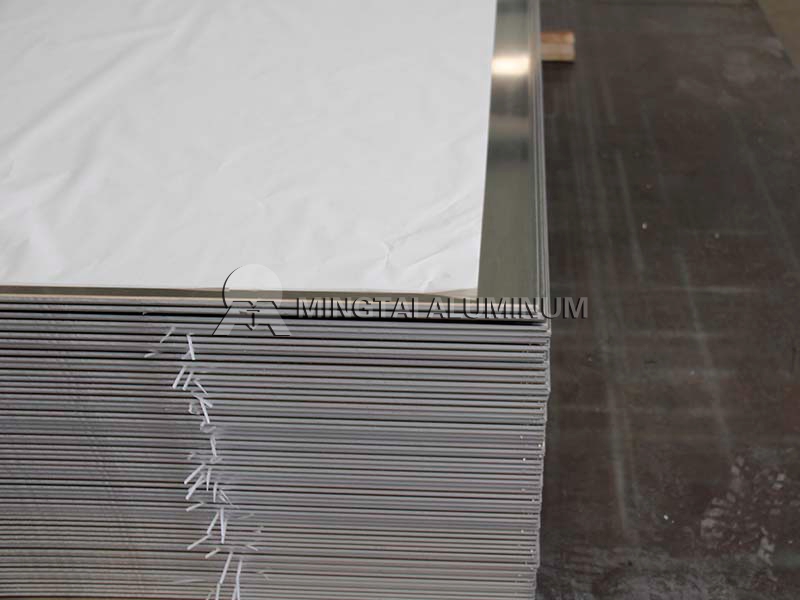 New Energy Vehicle Drives the Development of Aluminum Industry
Now days, the rapid development of new energy vehicle greatly drives the demands for aluminum. The new energy vehicle is different from traditional fuel vehicle,the battery capacity of new energy vehicle is particularly limited. Today, there is no hurge change in battery industry, and there are only two ways improving range of new energy vehicle.The First,Putting in more and larger batteries. but the cost of vehicle manufacturing is greatly increased. The second, the car uses more aluminum parts to achieve the goal of "slimming", Increasing the mileage of new energy vehicles.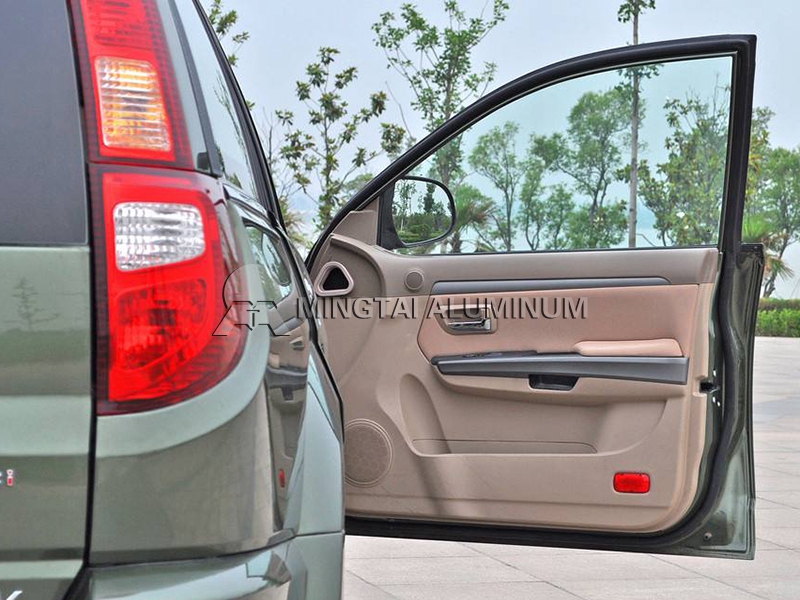 Application of Aluminum Plate for New Energy Vehicle
Aluminum alloys for new energy vehicle can greatly improve efficiency, reduce fuel consumption, and save energy, reduce emissions. Therefore, the all-aluminum body is one development directions of lightweight of new energy vehicle. The representative of Tesla vehicle model is Model S,which uses an all-aluminum body. In the first half of last year,Model S of Tesla became the most popular vehicle model in US market. Its sales are catching up with the sales of Mercedes-Benz and BMW. In addition to its technical design and construction, the most attractive feature is using aluminum alloy as material of vehicle body frame. Not only dosen't reduce the safety factor of the car, but it also greatly reduces the overall body weight, while at the same time bringing a better driving experience for consumers.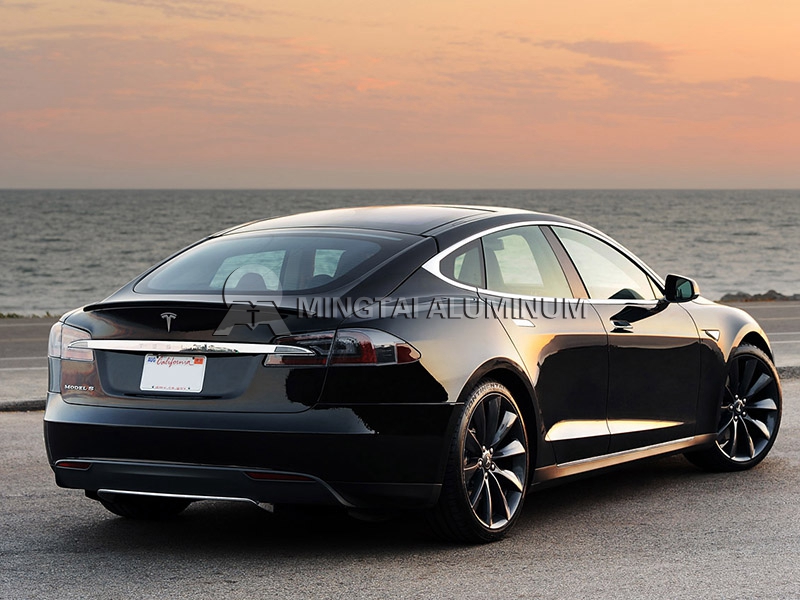 Application of Aluminum Alloy for Vehicle
From the point of view of material application, aluminum alloy applications are indeed more extensive. There are many parts of vehicle that can be replaced with aluminum alloys for light weight purposes, with an estimated weight savings of 125%. At present, the vehicle's door, front and rear cover, fender, and lifter are all use 5182 aluminum plate, 6061 aluminum plate for the hub, and 5083 aluminum plate and 5754 aluminum plate are used for the floor and bottom plate.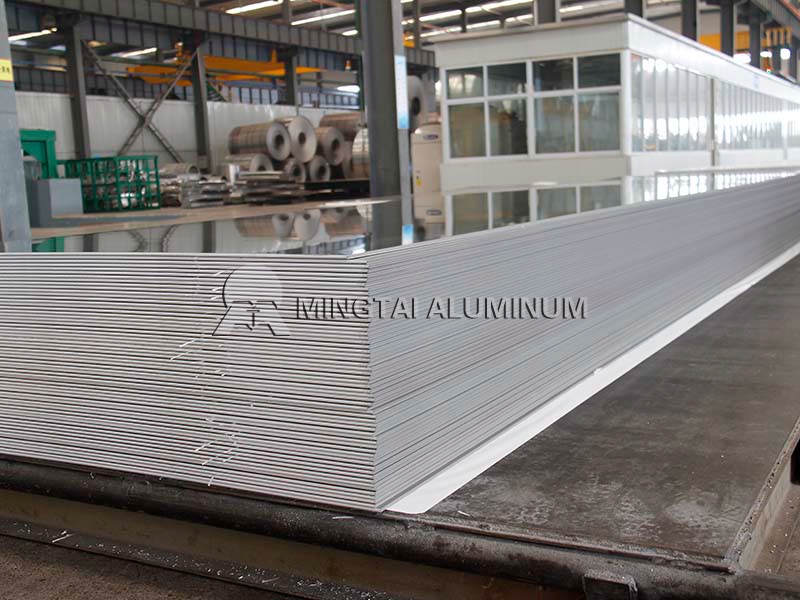 Mingtai Aluminum Palte for Vehicle
Today, Mingtai Aluminum has established long-term strategic partnerships with China FAW, Heavy Duty Truck Group, and other domestic large and medium-sized automobile manufacturing groups and parts suppliers. The production of aluminum plate for vehicle, both in terms of quality and service, has been well received by industry insiders.