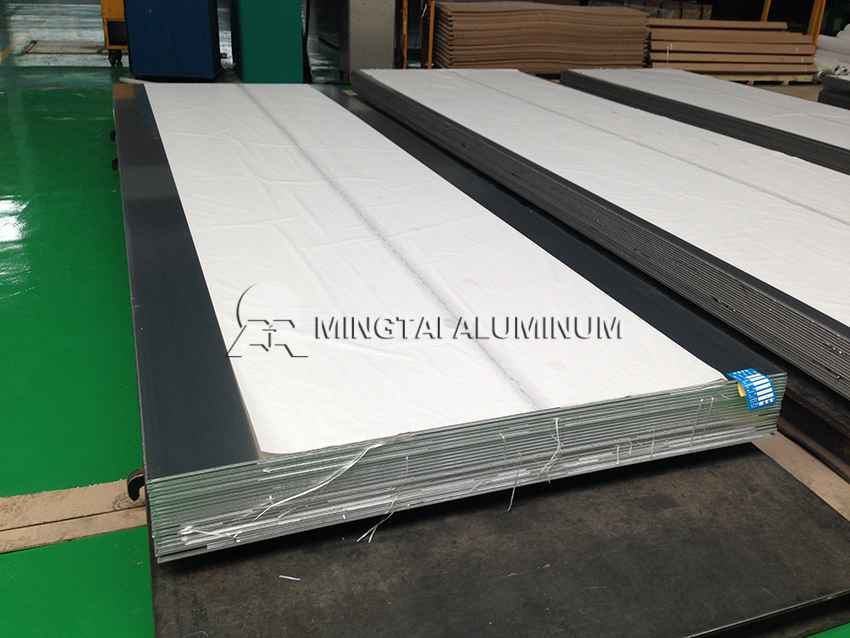 Aluminum plate for tanker trailer
Loading Port: Tianjin/Qingdao, China
Sample: A4 Sized
Payment Terms: L/C,D/P,T/T
Delivery time: Within 15-30 Days
Email Us:sales01@mingtai-al.com
Contact Us
---
Aluminum plate for tanker trailer:
Tank trucks are divided into railway transportation and road transportation according to the transportation division. Tanker trailer plate must be safe, durable, well formed and corrosion resistant. High quality aluminum plate is the guarantee and foundation of transportation safety for all enterprises using tank trucks.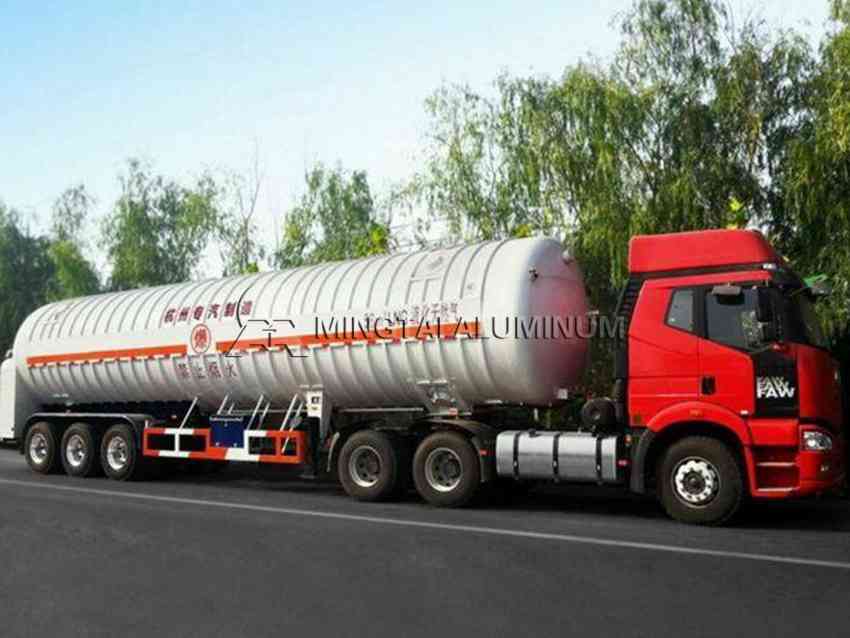 Commonly used aluminum plate for tanker trailer:
Alloy in 5083, 5454, and 5182 is the first choice of tanker trailer plate. The baffle of the tank truck and some heat preservation tanks are usually made of 5454 aluminum sheet. The commonly used thickness is 5, 6, 7, 8mm, and the common length is within 12.5 meters.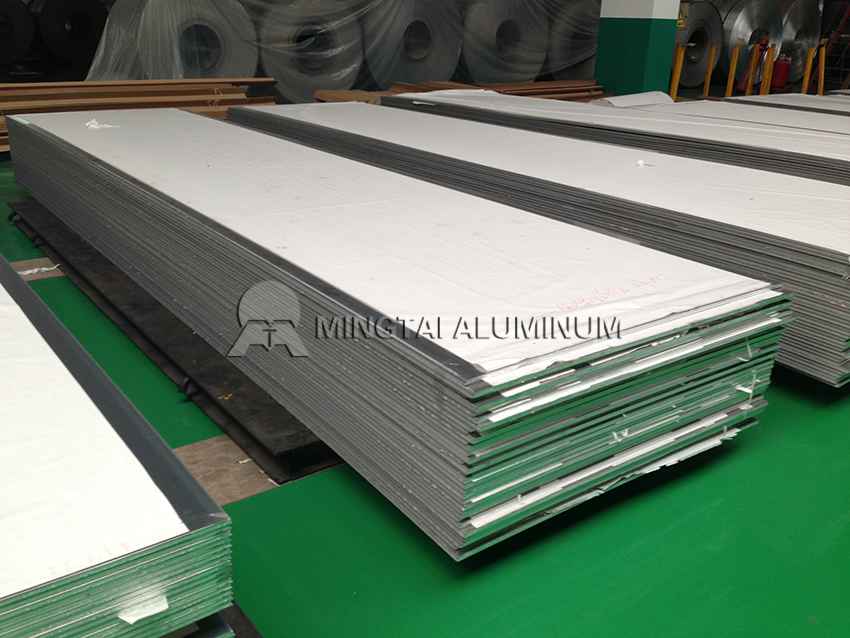 The advantages of aluminum plate for tanker trailer:
Aluminum alloy materials have the characteristics of low density, good conductivity, strong corrosion resistance, good heat dissipation and easy processing. Therefore, it is widely used in vehicles. Another important feature is its high relative mechanical properties, which can meet the requirements of the automotive container materials department, and the needs of the development trend. It is one of the important ways of lightweight technology development.
Because the density of aluminum alloy is only 1/3 of that of carbon steel. The weight of the aluminum tanker trailer is 3000-4000kg, which is less than the steel tank truck of the same volume. The user's transportation efficiency has been significantly improved.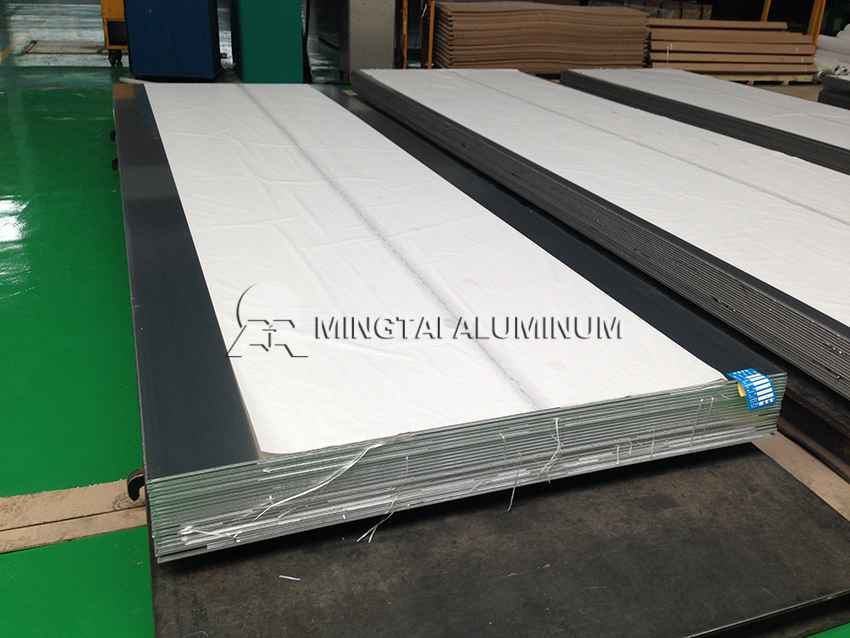 Aluminum alloy materials in 5 series have excellent corrosion resistance and good compatibility. Tank trucks are used to transport all kinds of liquid, liquefied gas and powder goods. The main advantage of aluminum alloy tanker trailer is its long-term economic benefits. Thanks to aluminum plates 'good compatibility with acetone, benzene, pure diesel, kerosene, glacial phenolic acid and other chemical media and food, the maintenance cost of tanker trailer is relatively low, and the surface metal treatment for anti-corrosion can be omitted. The truck body has a long-lasting appearance and will not rust when it is scratched, it is also easy to clean, and has a typical life of about 15-20 years.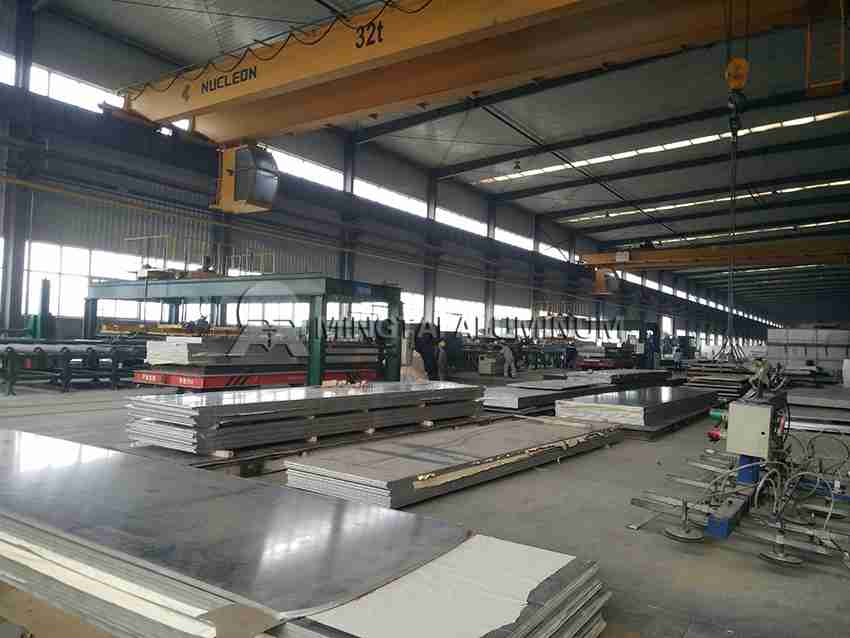 Mingtai Aluminum plate for tanker trailer specifications:
The SPEC of the aluminum plate for tanker trailer we can provide are:
Thickness: 4-9mm;
Width:900-2500mm;
Length:1000-15000mm;