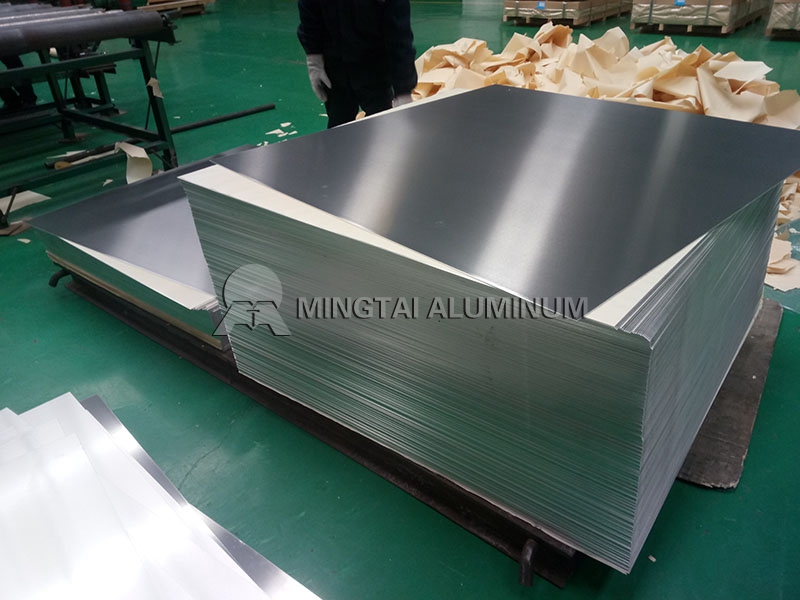 Bending 5 mm Aluminium Sheet 3003-h26/3005-h24/ 5052-h34
Loading Port: Tianjin/Qingdao, China
Sample: A4 Sized
Payment Terms: L/C,D/P,T/T
Delivery time: Within 15-30 Days
Email Us:sales01@mingtai-al.com
Contact Us
---
Bending 5 mm Aluminium Sheet
Want to paint a 5 mm aluminium sheet surface with good bendability, workability, and ductility? At present, it is often misunderstood that the thickness of 5mm or 0.2 "aluminium sheet will not be easily bent. In fact, there are many 5 mm aluminium sheets on the market that can be bent. However, it is very important to choose the right grade and basic state of aluminum plate. So, how to choose a bending 5 mm aluminium sheet? Here, Mingtai provides the most professional selection method for everyone, so that we can buy the correct and practical 5 mm aluminium sheet.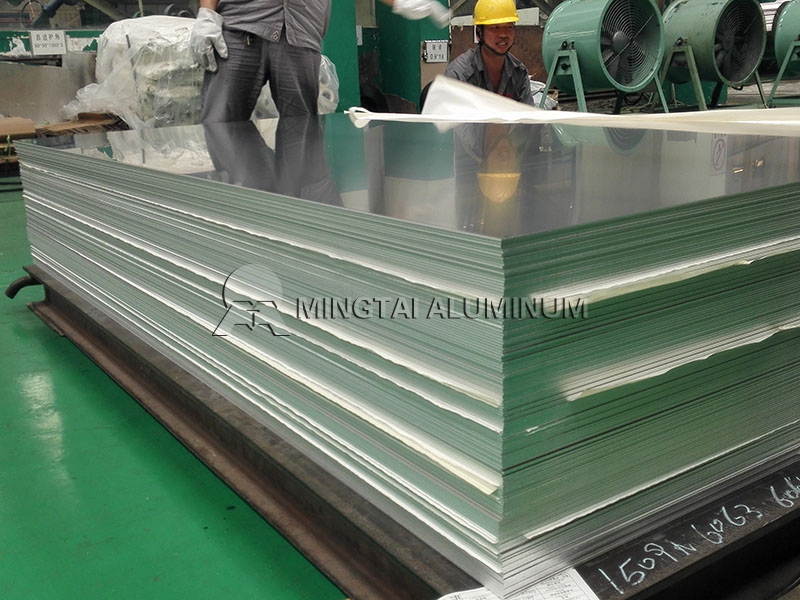 Bending 5 mm Aluminium Sheet Select Scheme
Selection of 5 mm Aluminium Sheet Regrade
First, you have to choose pure aluminum or alloy aluminum. The advantage of the low hardness of the 5 mm sheet of pure aluminum can be well bent. For example, 1 series aluminum sheet with grades of 1100, 1050, 1060 and so on. Among them, we recommend 1100 aluminum plate with H26 temper. For the alloy 5 mm aluminium sheet, the hardness is a little higher, but the semi-hard 5 mm aluminium sheet such as 3003, 3005, 5052 is also a good choice. As for 6061, 2024, 7075 of 5 mm aluminium sheet is too hard, especially in the T6 state, the 5 mm aluminium sheet shouldn't be bendable unless it is heated and then bent.
Selection of 5 mm Aluminium Sheet Temper
Next, select the temper of 5 mm aluminium sheet. aluminum sheet temper is divided into full hard, semi-hard, and soft state (usually the soft state is called the O state). The bending effect of a completely rigid 5 mm aluminium sheet is basically not good. For example, the 5 mm aluminum sheet temper is H18, H19, H38, etc. are all hard. For the semi-rigid 5mm aluminum sheet such as H24 temper, it can basically be bent. 5 mm aluminium sheet of O temper bending is definitely no problem, but because it is too soft, it is basically less to bend with 5 mm aluminium sheet of O temper .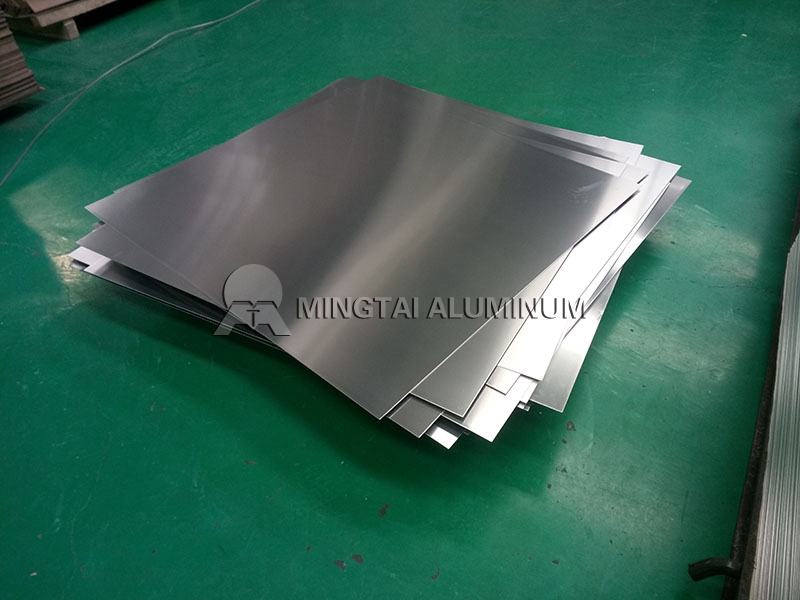 Mingtai 5 mm Aluminium Sheet Supply
Henan Mingtai Aluminum Industry Co., Ltd is China's first batch of aluminum sheet/strip/foil companies to enter the international market. It has become the top ten aluminum sheet supplier for aluminum sheet/strip/foil in China. It has 13 years of experience in international market operations. Mingtai 5 mm aluminium sheet has the advantages of excellent oxidation performance, surface effect, precise tolerance, crystal precision, and stable performance. At the same time, Mingtai can provide various grade and temper of 5 mm aluminium sheet for you to choose. And aluminum sheets with other specifications such as width and length of 4'×8' aluminum sheet will also be customized for you. These are not enough, Mingtai will also send you free samples to ensure you make the most satisfactory decision. Here, Mingtai bending 5 mm aluminium sheet is waiting for your pick, hurry up!