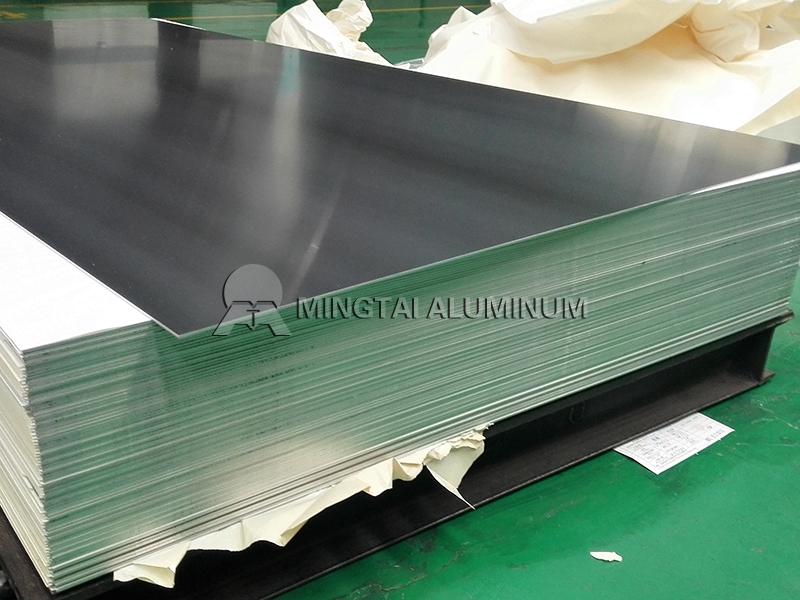 Mingtai 4×8 Aluminum Sheet Price
Loading Port: Tianjin/Qingdao, China
Sample: A4 Sized
Payment Terms: L/C,D/P,T/T
Delivery time: Within 15-30 Days
Email Us:sales01@mingtai-al.com
Contact Us
---
Kinds of Mingtai 4×8 Aluminum Sheet
Conventional Aluminum Plate: on behalf of Mingtai 4'x 8'aluminum sheet, there are 1060 aluminum plate, 1100 aluminum plate, 2014 aluminum plate, 2A12 aluminum plate, 3003 aluminum plate, 5052 aluminum plate, 5754 aluminum plate, 6060 aluminum plate, 7005 aluminum plate and so on.
Aluminum Tread Plate: including 4'x 8′ 1 bar, 2 bar, 3 bar, small 5 bar, large 5 bar aluminum plates, and diamond plate 4 x 8 in 1 series and 3,5,6 series. .
Medium Plates: The "1+1" production line put into production by Mingtai Aluminum is focused on medium thick aluminum plate, ultra-thick and ultra- wide aluminum plate, and can produce all alloys of 1-8 series, thickness up to 1.97 ft, production capacity 20 10,000 tons / year.
Mirror Sheet: Main products of mirror aluminum are 1000 series, 3000 series, 5000 series aluminum sheets. At the same time, Mingtai also produces 8 series 8011 aluminum sheets.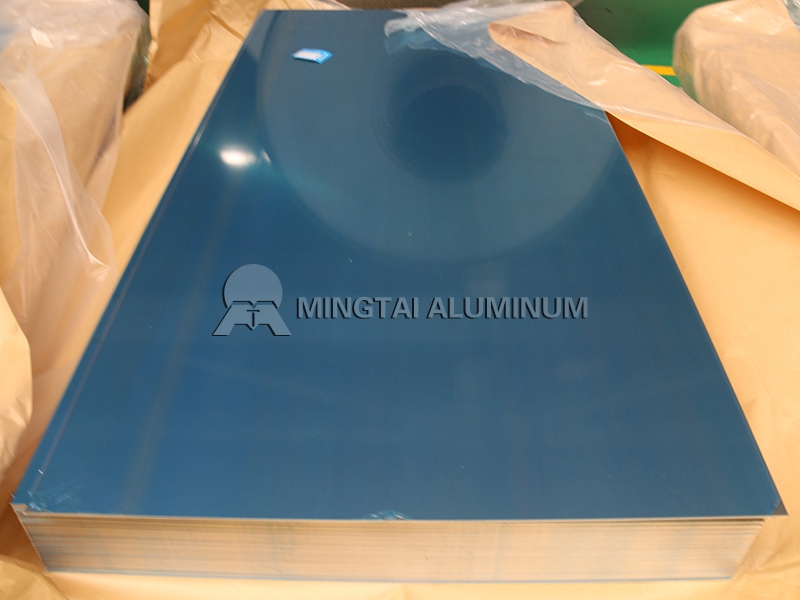 Mingtai Ultra Wide Aluminum Plate Supply
Ultra-wide aluminum plate refers to the aluminum plate whose width exceeds the international standard of 3.28ft, 4ft, 4.1ft and the width is over 4.9ft. Henan Mingtai Aluminum Co., Ltd. owns the fourth domestic SEM 9.2 ft six-roll cold rolling in china, producing hot-rolled aluminum sheets with a thickness of 0.0026 ft and a finished product width of 8.7 ft. It is a rare manufacturer that can produce ultra-wide aluminum sheets. Mingtai's extra wide aluminum plate series are as follows:
1 series: 1050, 1060, 1070, 1100
3 series: 3003, 3004, 3005, 3104, 3105
5 series: 5052, 5083, 5182, 5754, 5454, 5086
6 Series: 6061, 6063, 6082, 6005
7 series: 7075, 7050
8 series: 8011, 8021, 8079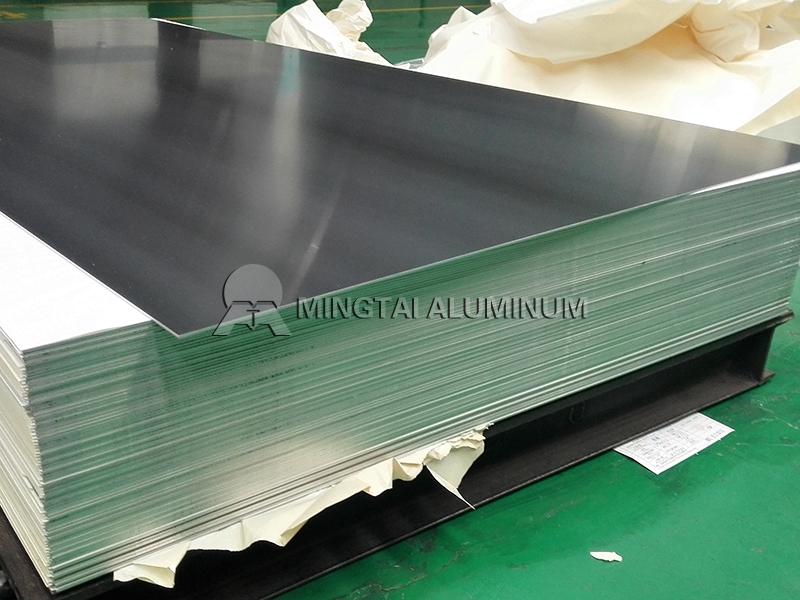 Advantages of Mingtai 4×8 Aluminum Sheet
Complete in variety and size
In addition to the 4′ x 8′ conventional aluminum sheets, as well as the types mentioned in the above article, they also include 4'x 8′ hot rolled aluminum sheet, quenched, drawn sheets, deep drawn sheets, aluminum sheets for oxidation, and brazed aluminum sheets. Customized production according to your size requirements, to meet the needs of different sheets in various fields.
Certification authority
Mingtai has obtained ABS Certificate, UDEM CE Certificate, English SGS car, RoHS certificate. Mingtai aluminum sheet 4×8 feet for sale is worth your purchase.
Technical and service
Founded in 1997, Mingtai has more than 20 years of professional production experience, independently developed a 10.8 ft wide "1 + 1" hot rolling line, and (1 + 4) hot rolling line. There is a fast-responding pre-sales consultation and a butler-type after-sales service team as logistical support.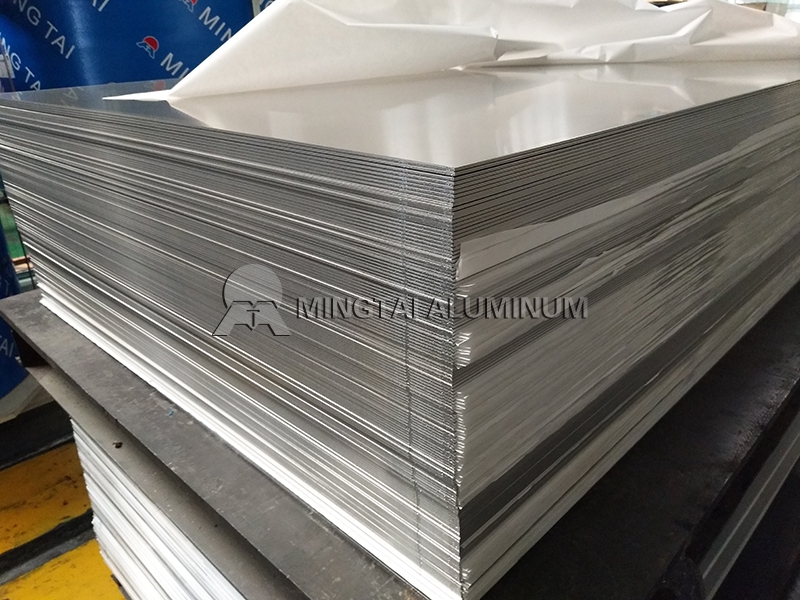 Mingtai 4×8 Aluminium Sheet Price
Calculation of Mingtai 4×8 aluminum sheet price
We are a manufacturer, aluminum sheet price includes two parts, that is, the average price of Changjiang spot A00 aluminum ingots on the day of shipment + processing fee. All fees will be transparent to you.
How to get 4×8 aluminium sheet price for free?
Click on the 24Hrs Online on the right side of the page to enter the dialog box. We have a professional customer service staff to quickly provide you with a solution for the thickness, usage and demand of the aluminum 4×8 sheet you need.