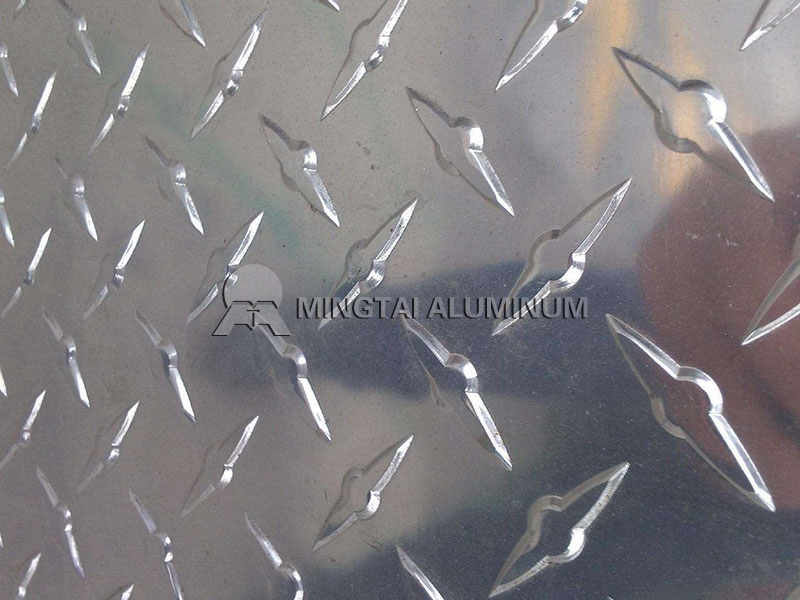 Aluminum Tread Plate
Loading Port: Tianjin/Qingdao, China
Sample: A4 Sized
Payment Terms: L/C,D/P,T/T
Delivery time: Within 15-30 Days
Email Us:sale06@mingtai-al.com
Contact Us
---
Introduction to Aluminum Tread Plate:
Aluminum Tread Plate, also known as embossed aluminum sheet or Anti Slip Aluminium Plate, is one of the advantages of Mingtai Aluminum. The main products of aluminum tread plates are 1xxx series, 3xxx series, 5xxx series and 6xxx series aluminum alloy sheets. Mingtai Aluminum can produce one ribbed (also known as pointer or gemstone plate), two ribs, three ribs, five ribbed plates, etc., Aluminum tread sheet is widely used in construction, vehicles, ships and other non-slip flooring, decoration and other fields. The quality of the products makes Mingtai Aluminum's aluminum tread plate popular in the domestic and foreign markets. Among them, the company's production of one ribbed plate in the North American market has a 60-70% share, of which the platen occupancy below 1.6mm thickness Up to 80%.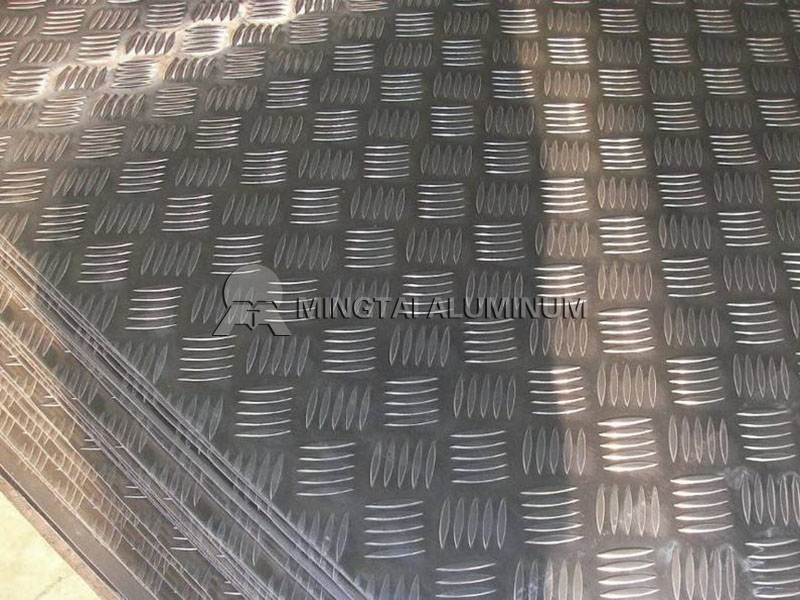 Category of Aluminum Tread Plate:
Divided according to differences of aluminum sheet alloy
1. Ordinary aluminum alloy pattern plate: The aluminum alloy pattern plate processed by 1060 aluminum plate is able to adapt to the normal environment and the price is low. Usually, such a pattern aluminum plate is often used in cold storage, floor and outer packaging.
2, Aluminum alloy pattern plate: 3003 as the main processing raw material, this aluminum plate is also known as rust-proof aluminum plate, the strength is slightly higher than the ordinary aluminum alloy plate, has a certain anti-rust performance, but Its hardness and corrosion resistance can't reach the 5000 series of pattern plates, so the product is applied in the rust-proof requirements, that truck models and cold storage floors,etc.
3.Aluminum-magnesium alloy pattern plate: It is made of 5000 series aluminum plate such as 5052 or 5083 as raw material, which has good corrosion resistance, hardness and rust resistance. It is usually used in special places, such as ships, compartment lights, and humid environments. The aluminum plate has high hardness and a certain load-bearing capacity.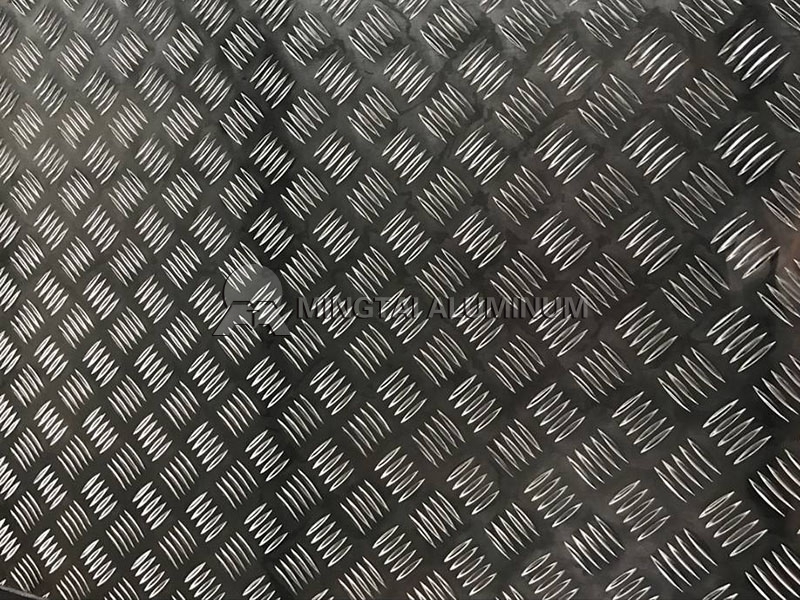 Advantages of Aluminum Tread Plate:
1, Beautiful appearance. The color of the aluminum tread plate is the same as the whole, it has the metallic luster, and it can suppress the beautiful and atmospheric pattern according to the customer's demand. It has a strong visual appreciation and is suitable for use in various occasions.
2. The anti-slip effect is good. The pattern on the aluminum tread plate not only plays an aesthetic role, but also plays a role of anti-slip. It can make the work safer in the cold ground, ships, cars and other places where there is often water.
3. It has high corrosion resistance and excellent plasticity. The aluminum tread plate can be applied to places with high corrosivity.
Application of Aluminum Tread Plate:
It is widely used in furniture field, such as refrigerators, air conditioners, cars, platforms, packaging pipes, screen frames, various hanging beams, table legs, decorative strips, handles, wire troughs and covers, and chair tubes.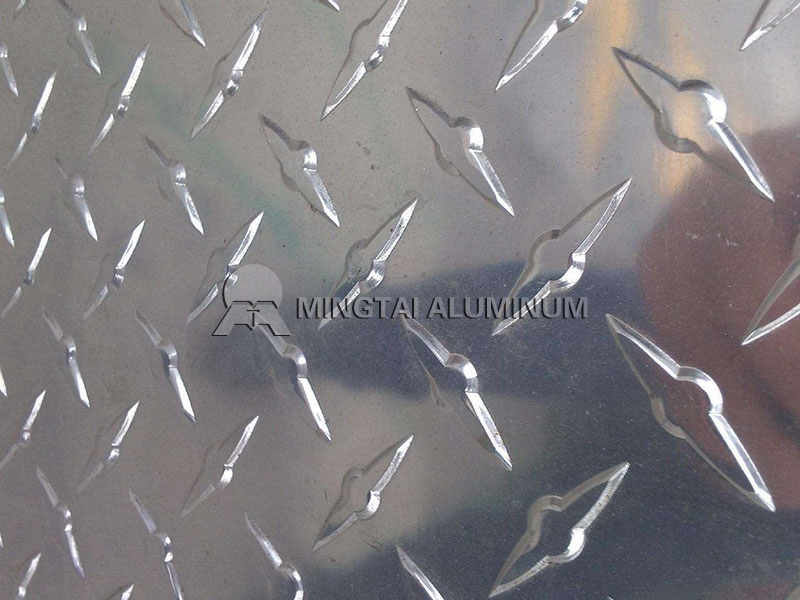 Technical Parameters of Aluminum Tread Plate:
Alloy series
1 series
3 series
5 series
8 series
Typical alloy
1050、1060、

1070、1100

3003、3004、3005、

3104、3105

5182、5052
8011
Material status
O、H*2、H*4、H18、H19
Thickness (mm)
0.15-10
Width (mm)
10-2650
Length (mm)
500-16000