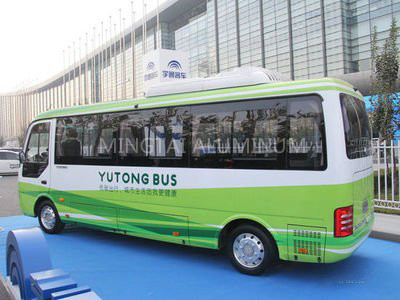 Mingtai Aluminum Plate for Bus Skin in Germany
Loading Port: Tianjin/Qingdao, China
Sample: A4 Sized
Payment Terms: L/C,D/P,T/T
Delivery time: Within 15-30 Days
Email Us:vip@mingtai-al.com
Contact Us
---
Aluminum Plate for Bus Skin
According to the results of a German study, a city diesel bus that has stopped at several stations reduce weight by 100 kg, which can save 2550 liters of fuel throughout its operating cycle! This is enough to illustrate the importance of bus lightweight! In fact, the density of aluminum plate for bus skin is only 1/3 of that of conventional body steel, which can reduce the weight of the bus by 10%. In addition, its surface is enhanced with corrosion resistance after anodizing or color coating treatment, and its appearance is very fashionable, becoming the most ideal important material for bus lightweight!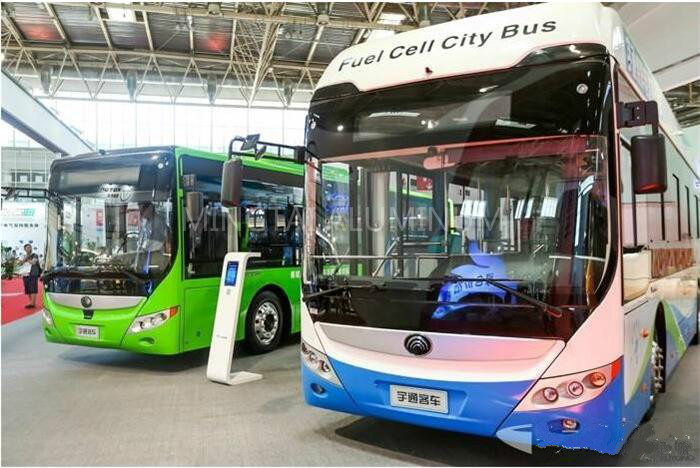 Alloy of Aluminum Plate for Bus Skin
As we all know, the bus skin is a large area around the body of the main components, there are three rectangular square holes, including the safety window, side door and throttle position. Generally, the thickness of aluminum plate for bus skin is generally 1.5-2.0mm, and the commonly used alloy is 5052 aluminum plate with h32 temper. As for the 5052 h32 aluminum plate, it is an anti-rust Al-Mg alloy with high strength, especially high fatigue strength, high processing formability and strong plasticity. Due to a small amount of Cr in the 5052 aluminum plate composition, the 5052 h32 aluminum plate for bus skin has a strong resistance to stress corrosion cracking, which greatly improves the weld strength between bus components and reduces the tendency of welding cracking.
Here, in addition to the 5052 h32 aluminum plate for bus skin, the application of 5182 aluminum plate in the door, the application of 5083 aluminum plate in the oil tank, and the application of 6061 in the car hub make the whole bus lighter and help the realization of new energy bus!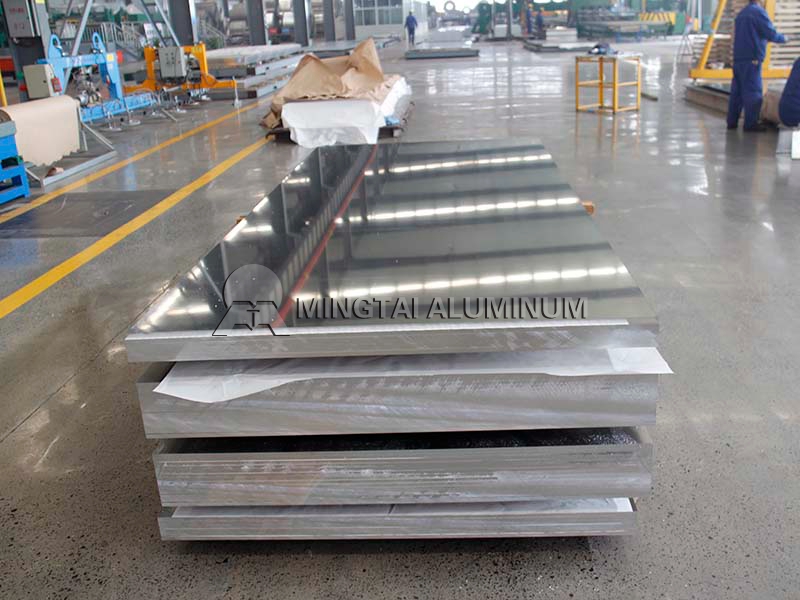 Mingtai Aluminum Plate for Bus Skin
Henan Mingtai Aluminum Industry Co.,Ltd is a large-scale China aluminum plate manufacturer integrating scientific research, processing and manufacturing. It not only provides regular aluminum plate for bus skin, but also provides medium-thick aluminum plates, ultra-wide ultra-thick aluminum plates for users with different needs around the world. The width of alloy plate can reach 3100mm and the thickness can reach 600mm. So, Mingtai Al. is a rare aluminum plate manufacturer with this production capacity in China! To date, Mingtai aluminum sheet products have been sold in more than 100 countries and regions in North America, South America, Europe, the Middle East, and East Asia, etc. Mingtai Al. has become the second manufacturer of export reputation for global aluminum plate companies in the Americas. It has a market share of more than 40% in Australia. And Mingtai also is a long-term supplier to large-scale well-known groups such as Samsung, American General Electric, and YuTong Bus!