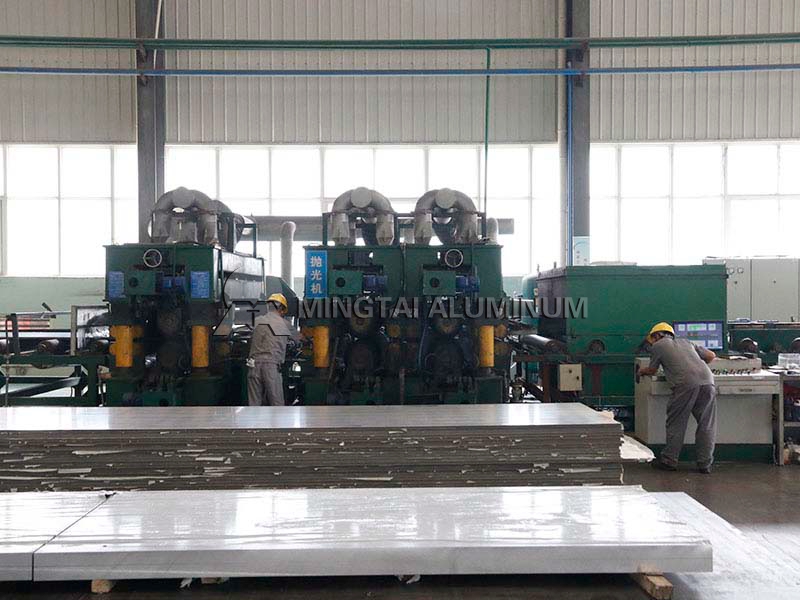 Composition and price of Marine Grade Aluminum 5083 aluminum sheet
Loading Port: Tianjin/Qingdao, China
Sample: A4 Sized
Payment Terms: L/C,D/P,T/T
Delivery time: Within 15-30 Days
Email Us:vip@mingtai-al.com
Contact Us
---
The main alloying element of the 5083 aluminum plate is magnesium, which has a content of 4.0 to 4.9%, which is higher than the magnesium content of the 5052 aluminum alloy. The 5083 aluminum plate has medium strength, good processing performance, excellent weldability and outstanding corrosion resistance. Therefore, it has a good application effect on ships. In addition, it is widely used in the manufacture of aircraft fuel tanks, vehicles, and electrical enclosures.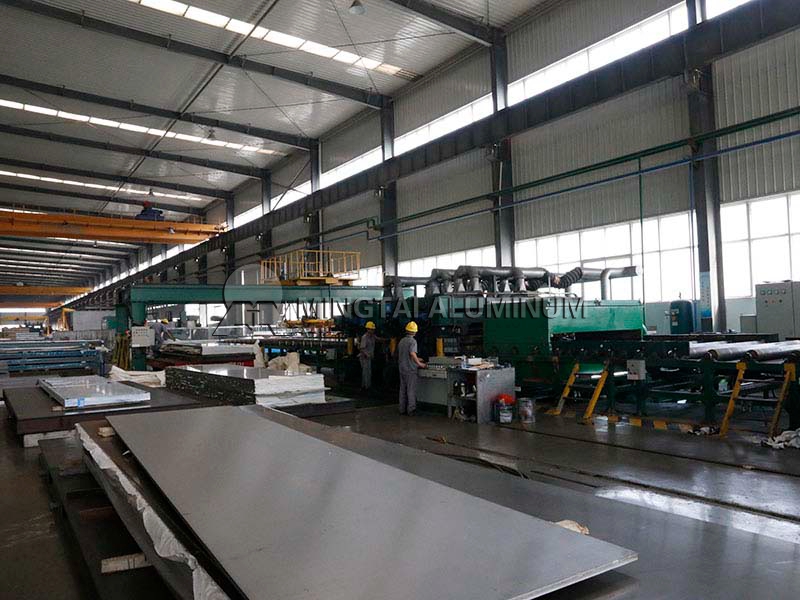 Alloy composition and content of 5083 marine aluminum plate:
Si: ≤ 0.4; Cu: ≤ 0.1; Mg: 4.0–4.9; Zn: 0.25; Mn: 0.40-1.0; Ti: ≤ 0.15; Cr: 0.05-0.25; Fe: 0.4; Al: balance
5083 marine aluminum plate price calculation:
5083 aluminum plate price = aluminum ingot price + processing fee + freight
5083 aluminum plate weight = length * width * thickness * density
In general, the material of a freshwater yacht is generally made of an aluminum plate of the 5052-H32 or 5052-O state. Because the fresh water is less corrosive, it is made of the alloy 5052. Marine ships are generally made of 5083H116 or 5083H321 aluminum-magnesium alloys. They have high magnesium content and have special processing technology and outstanding corrosion resistance, which can adapt to the harsh corrosive environment of the ocean.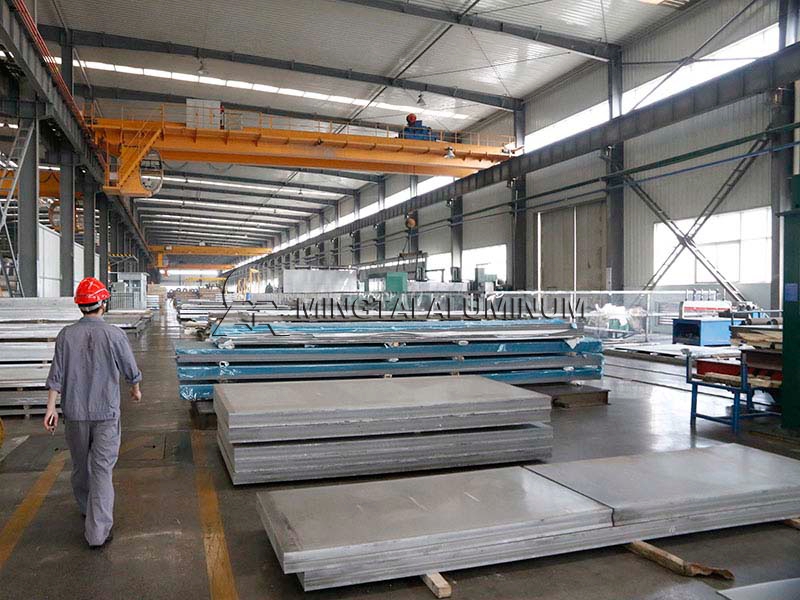 Mingtai Aluminum is a professional manufacturer of 5083 marine aluminum plates. It supplies high-quality 5083 aluminum plates. Commonly used: O-state, H18, H112, H116, H321, etc. After strict control, the quality of the produced aluminum plates is stable and the performance is excellent. Mingtai Aluminum Marine Aluminum Plate has passed the certification of CCS Classification Society and DNV Classification Society, and has been widely recognized in the market. At present, it has reached a cooperative relationship with many shipyards.