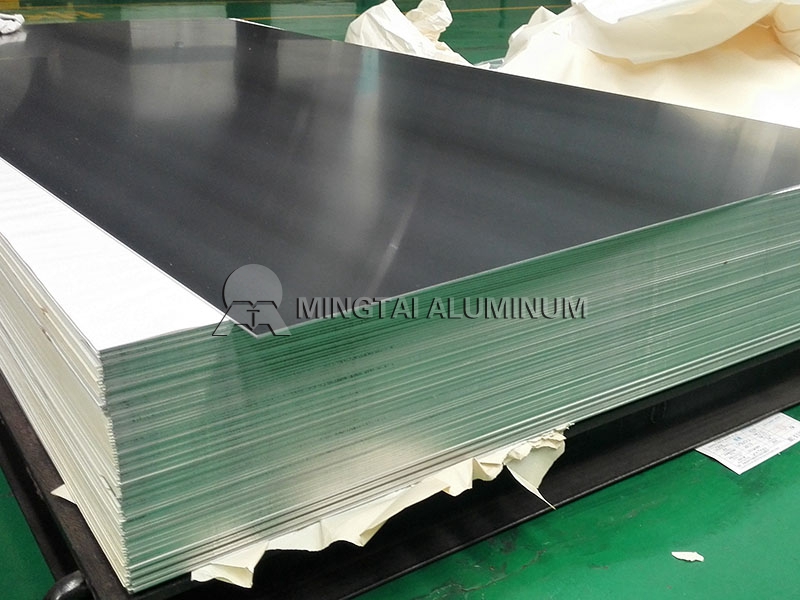 5052 Aluminum Sheet
Loading Port: Tianjin/Qingdao, China
Sample: A4 Sized
Payment Terms: L/C,D/P,T/T
Delivery time: Within 15-30 Days
Email Us:sales01@mingtai-al.com
Contact Us
---
Introduction to 5052 Aluminum Sheet:
The 5052 alloy aluminum plate is the explosion product of Mingtai Aluminum Co., Ltd. It is one of the most widely used aluminum alloy products sold by Mingtai Aluminum. The product has high market acceptance, skilled processing technology, stable product performance, good molding processing performance. It is a widely used rust-proof aluminum. The product is in the trolley case, fuel tank material, liquid crystal back plate and tank body. Materials, door panels, high-voltage switch housings and other fields are widely used.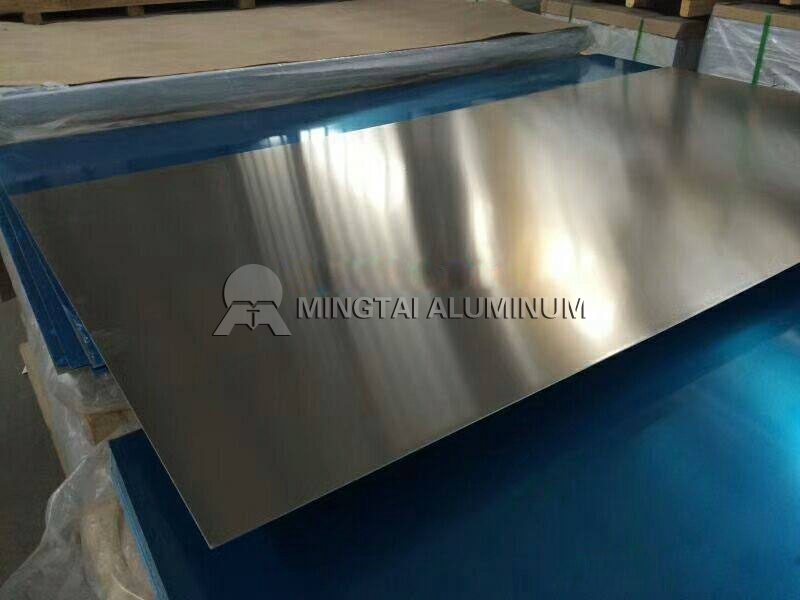 Characteristics of 5052 Aluminum Sheet:
5052 is an Al-Mg rust-proof aluminum alloy, which can not be heat-treated and strengthened. The chemical composition of the alloy is similar to that of 5A02 alloy, and the performance is basically the same as that of 5A02. The alloy has higher plasticity and lower strength, and its corrosion resistance and weldability are good. The alloy has poor machinability in the annealed state.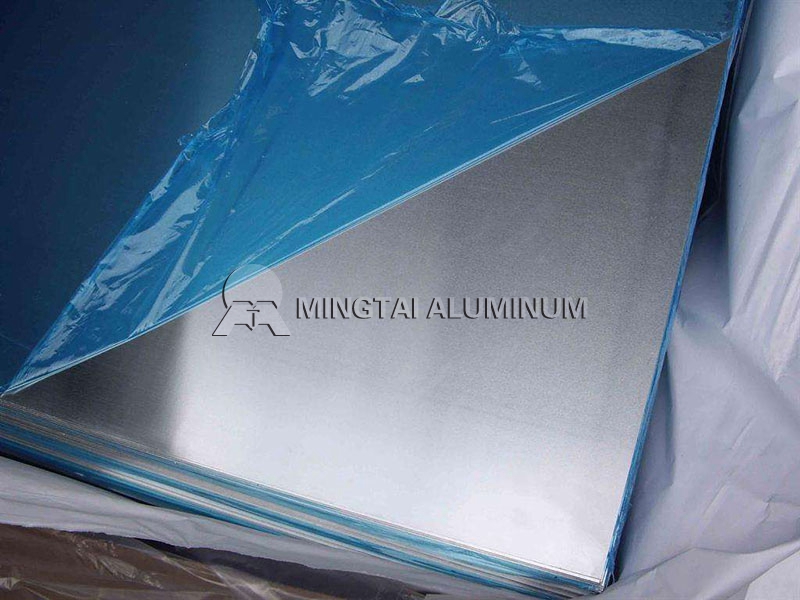 Use of 5052 Aluminum Sheet:
Mingtai Aluminum's 5052 aluminum plate can be as wide as 2650mm, and the thickest can be 600mm. It is one of the few manufacturers in China that can produce ultra-wide and super-thick 5052 aluminum plates.
5052 aluminum sheet use: automotive aluminum alloy, 3C products, computer brackets, high-end curtain wall panels, high-end oxidizing materials, cans, lids, shutters, trolleys, aluminum furniture, door panels / door handles, signs, decoration, etc.
5052 aluminum alloy thick plate use: silo, flange material, GIS shell, yacht, underwear mold / shoe mold, gas storage cylinder, precision machining, etc.;
5052-h32 aluminum plate is used in automotive aluminum field: automobile engine outer board, bus car trunk board, bus anti-skid decorative board, aluminum fuel tank for automobile fuel tank, etc.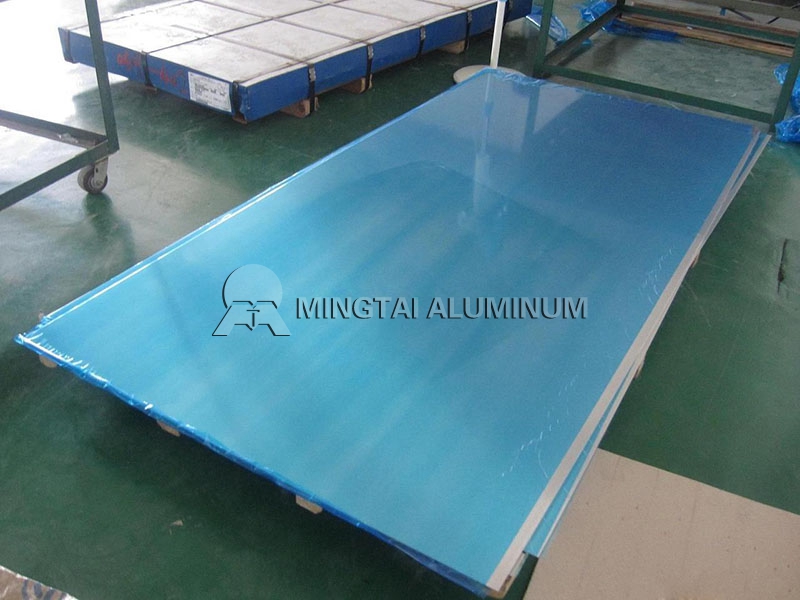 Market Application of 5052 Aluminum Sheet:
5052 aluminum plate is widely used in the manufacture of fuel tanks, oil pipes and transportation vehicles, ship sheet metal parts, instruments, street lamp brackets and rivets, hardware products, electrical enclosures, molds, etc. It can also be used for low load parts that require high plasticity and good weldability in liquid or gaseous media, such as fuel tanks, gasoline or lube oil conduits, various liquid containers and other small load parts made with deep drawing: The wire is used to make rivets.
Technical Parameters of 5052 Aluminum Sheet:
| | |
| --- | --- |
| Typical alloy | 5052 aluminum?plate |
| Material status | F, O, H12, H14, H16, H18, H19, H22, H24, H26, etc. |
| Thickness (mm) | 0.1-600 |
| Width (mm) | 20-2650 |
| Length (mm) | 500-16000 |