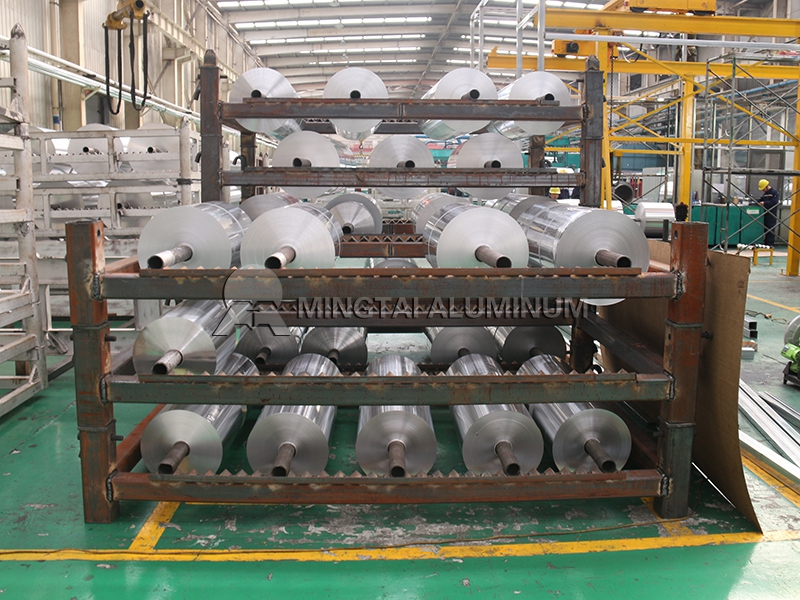 High-quality 8006 Aluminum Foil Supplier
Loading Port: Tianjin/Qingdao, China
Sample: A4 Sized
Payment Terms: L/C,D/P,T/T
Delivery time: Within 15-30 Days
Email Us:vip@mingtai-al.com
Contact Us
---
8006 Aluminum Foil Supplier Current Problems
1.8006 aluminum foil supplier market access is limited. 8006 aluminum foil is a special container foil product with stable performance. It is mainly used in wrinkle-free lunch boxes and aviation lunch boxes. However, non-degradable tableware such as disposable foaming tableware still occupies the entire food packaging market with cheap advantages. There are also some traditional beliefs that aluminum foil for disposable lunch boxes is an "over-consumption" and a waste of resources. Little did they know that 8006 aluminum properties, For example, 8006 aluminum alloy foil has a very high recycling rate, the cycle can be regenerated up to 25 times, and the service life is up to two or three hundred years. In addition, the aluminum foil lunch box only takes two or three years to weather, and does not cause damage to the soil. People do not accept aluminum foil lunch boxes, resulting in the current demand for 8006 aluminum alloy foil lunch boxes on the market is not very much, 8006 aluminum foil supplier limited market.
2. Under different economic levels, 8006 aluminum foil supplier production equipment and technology are uneven, the market can not open. For example, metallurgical quality control technology, casting process technology, grinding roll technology, rolling process technology, rolling plate type control technology, cleaning technology, heat treatment process technology, slitting process technology and corrosion process technology in the production process of 8006 aluminum foil. These technical requirements pose a serious challenge to the 8006 aluminum foil supplier.
3. At present, the 8006 aluminum alloy foil lunch box market still has residual stamping oil (or engine oil) inside and outside the aluminum foil, and even attached aluminum chips. The inner and outer surfaces of the 8006 aluminum foil are extremely unclean. The curling also has the feeling of lack of material, pits, or rowing, which is not in conformity with the manufacturing requirements of aluminum foil for lunch boxes.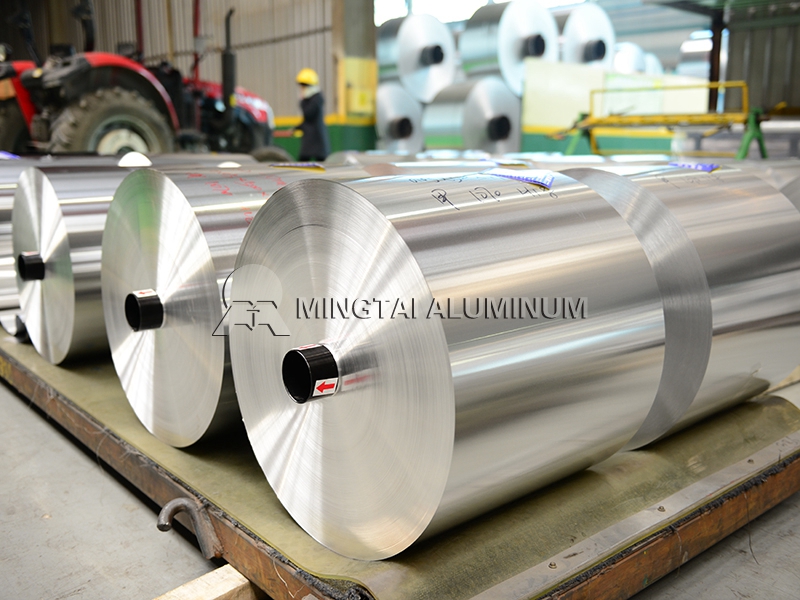 How to Choose 8006 Aluminum Foil Supplier?
1. Quality inspection. The aluminum foil produced by 8006 aluminum foil supplier should all meet food grade standards. Check whether the aluminum foil produced by 8006 aluminum foil supplier has passed the international and domestic inspection reports, such as: must pass the SGS heavy metal test report. Resolutely resist the 8006 aluminum foil supplier that recycles aluminum raw materials.
2. Field visits. The 8006 aluminum foil supplier's production site should use a standardized clean room. Hygienic, safe and reliable, orderly process, from field visits or whether it has international standard quality system certification. For example, the ISO system is generally recognized at home and abroad. Some other 8006 aluminum foil suppliers require more demanding requirements and meet some of their local certifications.
3. After-sales support. Compared with general merchandise, 8006 aluminum alloy foil for lunch boxes should pay more attention to all-round health problems, from the factory until the customer receives the goods. Therefore, the logistics and after-sales problems of transportation are more important. The large 8006 aluminum foil supplier should track the relevant situation of the purchasing company in a timely manner than the small-scale suppliers, and check the quality or other problems after the sale to provide worry-free guarantee for the return of the product. service.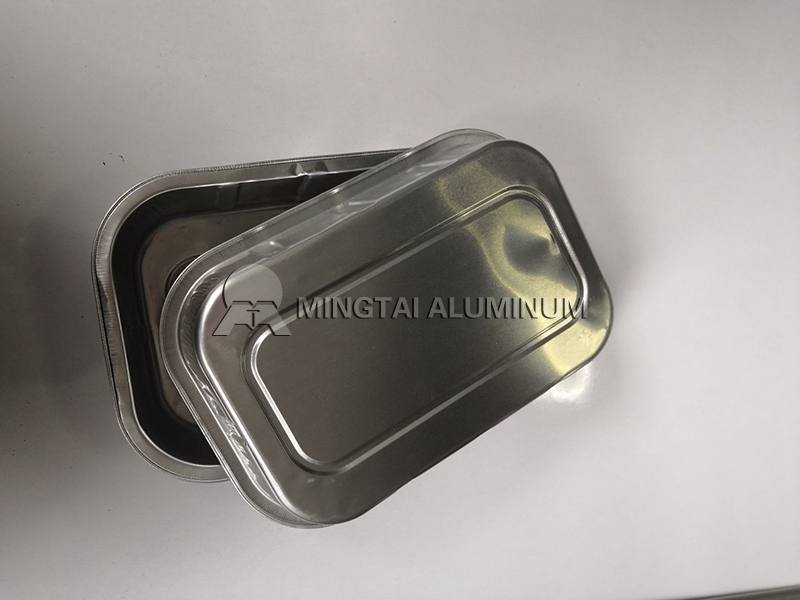 Mingtai 8006 Aluminum Foil Supplier
1. Quality. Mingtai 8006 aluminum foil supplier in the production of 8006 aluminum foil process for full monitoring, to ensure that 8006 aluminum reaches the brush A grade, the plate is flat, the surface is clean and free of oil, no wrinkles on the edges after stamping, the appearance is smooth, safe, hygienic, in line with the standard of food grade aluminum foil.
2. Strength. Henan Mingtai 8006 aluminum foil supplier is China's top ten aluminum foil manufacturer, can undertake 5-2000 tons of 0.016-0.5mm single zero 8006 aluminum orders, 7-35 days delivery, product quality is stable, global exports, factory direct sales, prices Affordable.
3. After sales. Mingtai 8006 aluminum foil supplier has a responsive pre-sales consulting team, one-on-one sales support team, professional manufacturing team, butler service team to provide 360-degree worry-free shopping experience for customers around the world.