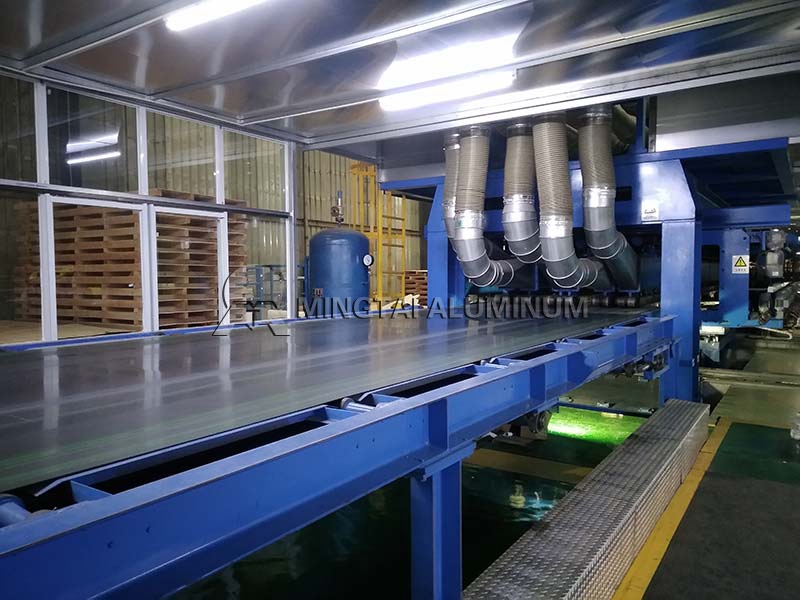 How many qualifications does henan mingtai al industrial co ltd have?
Loading Port: Tianjin/Qingdao, China
Sample: A4 Sized
Payment Terms: L/C,D/P,T/T
Delivery time: Within 15-30 Days
Email Us:vip@mingtai-al.com
Contact Us
---
Henan mingtai al industrial co ltd
Henan mingtai al industrial co ltd is mainly engaged in aluminum processing. Equipment, quality, and service are all outstanding among china aluminum plate manufacturers. Since 1997, it has more than 20 years of production and processing experience. 4 large production bases, 130,000 square meters of industrial plants, annual output of 770,000 tons, strong strength, and guaranteed product quality.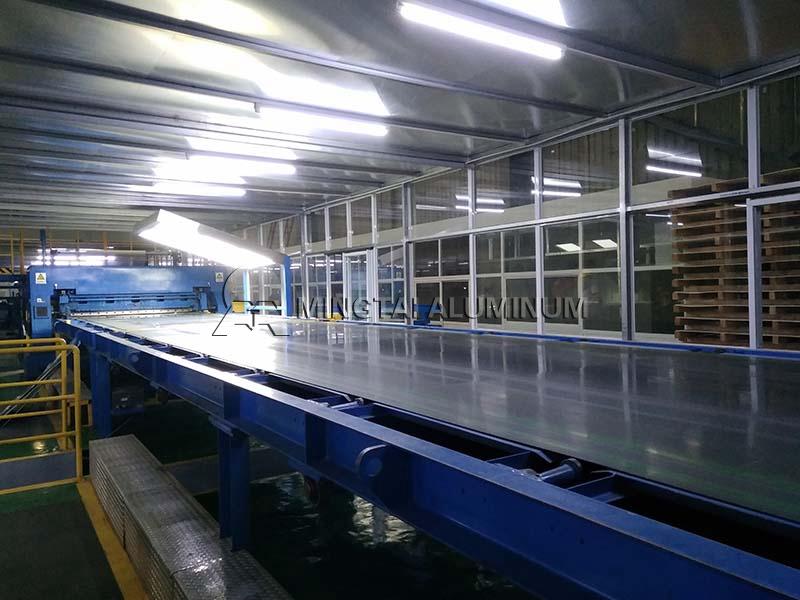 Henan mingtai al industrial co ltd aluminum plate
There are 1-8 series of aluminum alloy, but not every series is suitable for aluminum plate. Hot selling aluminum plates of henan mingtai al industrial co ltd include 1060 aluminum plates, 5052 aluminum plates, 6061 aluminum plates, 5083 aluminum plates, etc.
In addition to the plain aluminum plate, the commonly used 1 series and 3 series are also the main alloys used for aluminum chequer plate. 5 series aluminum alloy plates are used in shipbuilding, automobile wheels, automobile fuel tanks, cans, mobile computers, building materials, mechanized equipment, pressure vessels, containers, etc. The 6 series is widely used in automatic machinery parts, precision machining, various mold manufacturing, electronics and precision instruments. The 8 series is mainly aluminum foil products, such as food aluminum foil, household foil, electronic foil and so on. Diversification of products can provide customers with more choices and help customers find the most suitable products.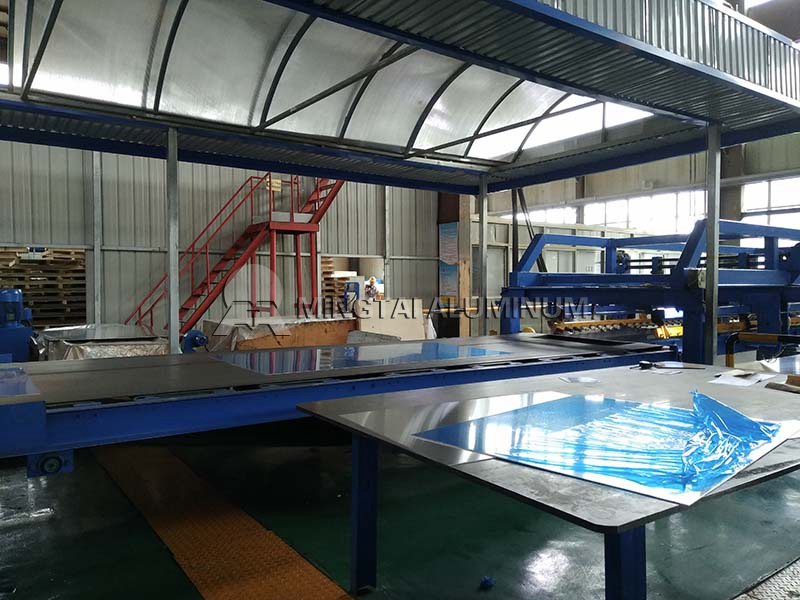 Henan mingtai al industrial co ltd aluminum plate use
Automotive aluminum
The main purpose of automotive aluminum is to reduce the weight of automobiles.
For automotive aluminum doors, automotive hoods, and front and rear fenders, the 5182 aluminum plate has a good stamping effect; for automotive aluminum auto bottom guards and automotive gas storage tanks, there are 5083, 5754, and 5052. Among them, 5083 and 5052 aluminum alloys are the most widely used in automotive parts; automotive aluminum automobile wheels are mainly 6061 aluminum alloy.
Marine grade aluminum
Marine grade aluminum requires a high degree of corrosion resistance.
At present, henan mingtai al industrial co ltd marine grade aluminum 5083 aluminum plate, 5086 aluminum plate, 5052 aluminum plate and other products have successfully entered the world shipbuilding market, mainly used in yachts, grain transport ships, fishing boats, work boats, sand transport ships and other ships deck, engine base, ship side, bottom plate and other components.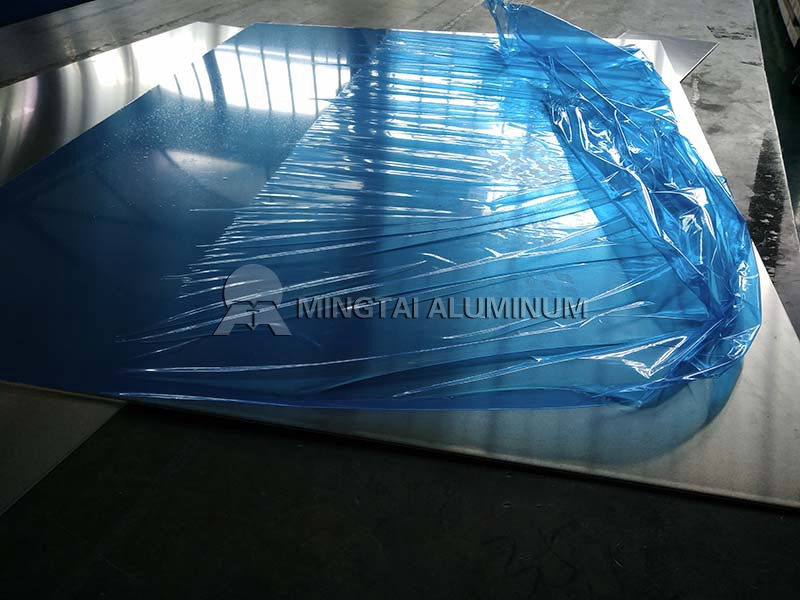 Henan mingtai al industrial co ltd certification
Regarding products, henan mingtai al industrial co ltd has sgs, ce, iso 9001, iso 14001 certification; for automotive aluminum, we have iatf certification; for marine grade aluminum, we have ccs, abs, dnv, bv, lr certification. These are only a part, if you need to provide certification, please feel free to contact us.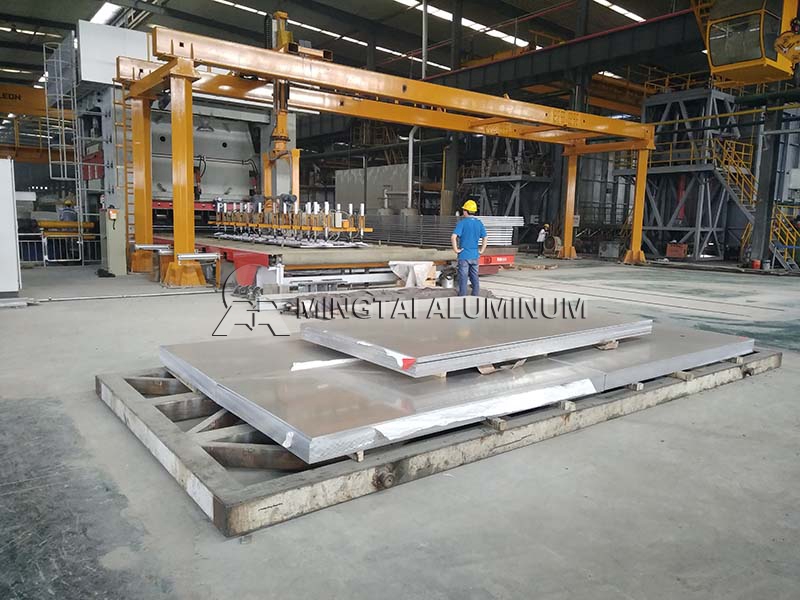 Aluminum sheet manufacturer henan mingtai al industrial co ltd
There are so many aluminum plate manufacturers on the market, why choose henan mingtai al industrial co ltd?
1. "1 + 1" "1 + 4" Hot continuous rolling production line, six-roller cold rolling mill and other advanced equipment. So that we have enough strength and ability. You may ask, "I have a lot of orders. Do you have production capacity?" Yes, of course.
2. The performance of henan mingtai al industrial co ltd is stable. "I require a small amount of deformation after processing, no trachoma, uniform quenching, and good oxidation effect." Of course, we can do it. "I need extra thick, extra wide aluminum plates." No problem!
3. Service. Every customer will be treated the same. We do n't just want to work with you once. If possible, we want to be your best partner. We can provide you with comprehensive, high-quality and professional services, especially in after-sales service. So don't worry about placing orders.