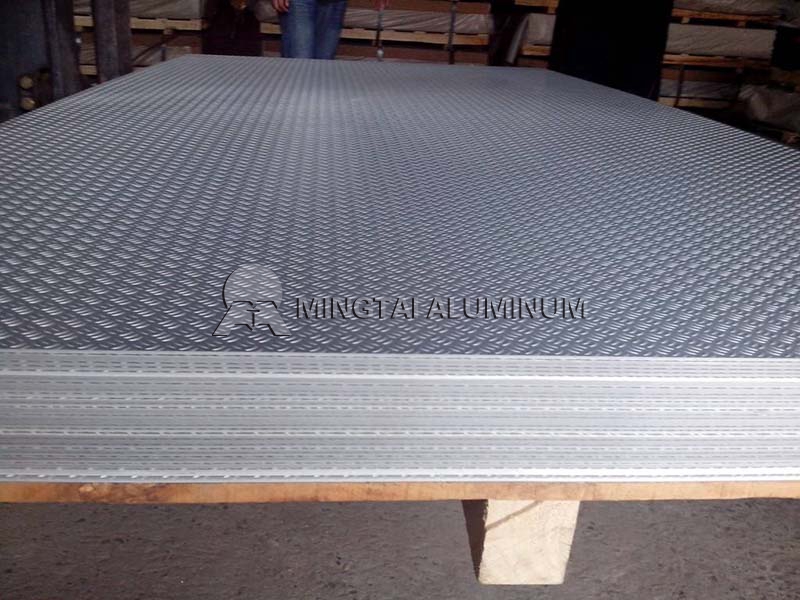 Aluminum Tread Plate Manufacturer
Loading Port: Tianjin/Qingdao, China
Sample: A4 Sized
Payment Terms: L/C,D/P,T/T
Delivery time: Within 15-30 Days
Email Us:vip@mingtai-al.com
Contact Us
---
With the development of society, the characteristics of the times are approaching the direction of low carbon and environmental protection. Urban construction, production and life in various industries and fields have begun to emphasize environmental protection. The main meanings include the protection of ecological protection and sustainable development in the exploitation of raw materials. Aluminum is widely used in various industries due to its high recovery rate, low density and good performance. The application of Aluminum Tread Plate in people's production and life is ubiquitous. Aluminum Tread Plate can be divided into one type of ribs, two ribs, three ribs, five ribs, orange peel, diamond shape and so on according to the pattern. Henan Aluminum Tread Plate Manufacturer Mingtai Aluminum analyzes the Aluminum Tread Plate feature for you.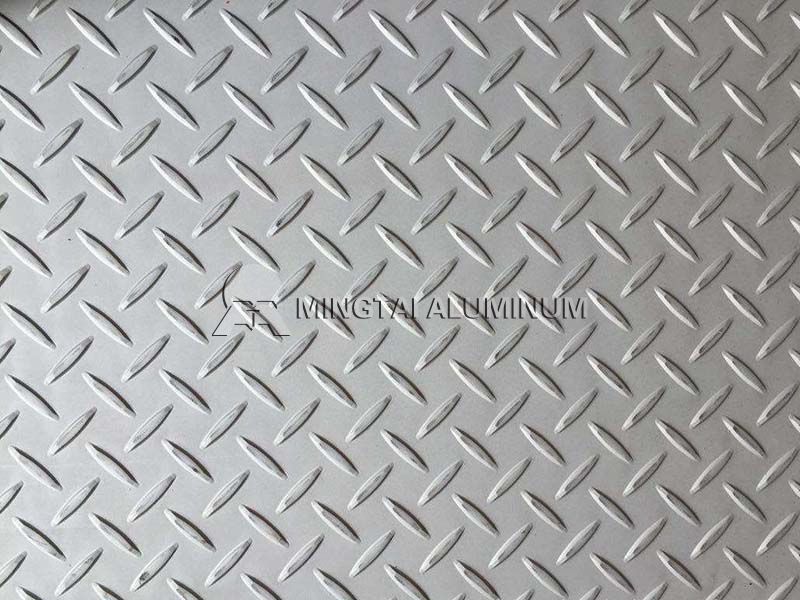 Alloy models for the Aluminum Tread Plate are mainly available in the 3 Series 3003 aluminum plate and the 5 Series 5052 aluminum sheet. The 3 series aluminum-manganese alloy has a good anti-rust property due to its manganese alloy element, and is also known as a rust-proof aluminum plate. The strength is about 10% higher than 1100, and the formability, the solubility, and the corrosion resistance are both good. It is used to process parts that require good formability and high corrosion resistance. The 5 series is an aluminum-magnesium alloy sheet, which has high strength and good corrosion resistance and is widely used in the building decoration industry.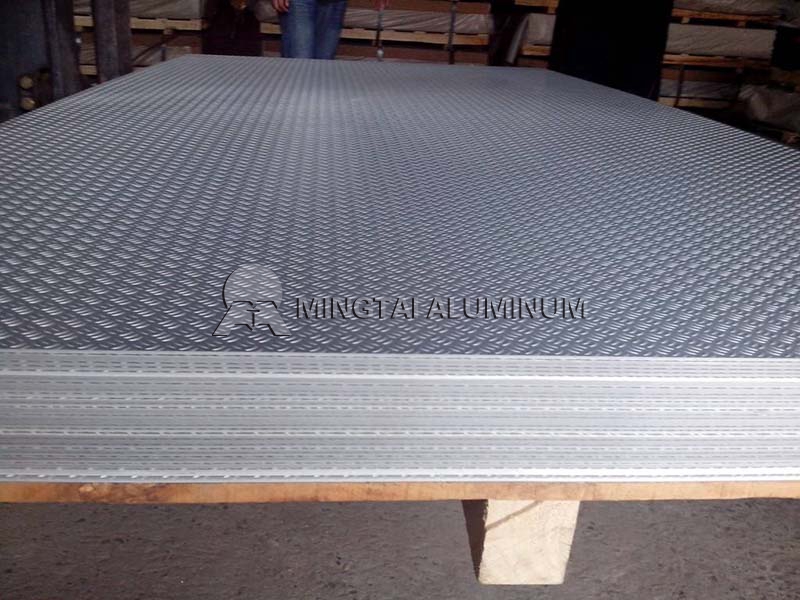 Mingtai Aluminum Tread Plate Manufacturer Advantages:
1. The first online continuous quenching equipment in China to increase production capacity
After years of technical research, the company has built two in-line quenching lines to achieve continuous quenching, improve production speed, and ensure stable product performance. Mingtai's fast on-line quenching line only takes 8-16 hours while ensuring product quality, which greatly shortens the production cycle and improves production and processing capacity. Machinable range: 850mm ≤ width ≤ 1650mm, 1.2mm ≤ thickness ≤ 10mm, 600mm ≤ sheet length ≤ 6500mm.
2.International leading grinding equipment to reduce product defects
The internationally leading Italian Herkues grinding machine ensures that the work rolls on the rolling mill can be carefully ground regularly, so that the rolling equipment can operate accurately and improve the surface quality of the products. The product is not only highly glossy, but also free of visible defects.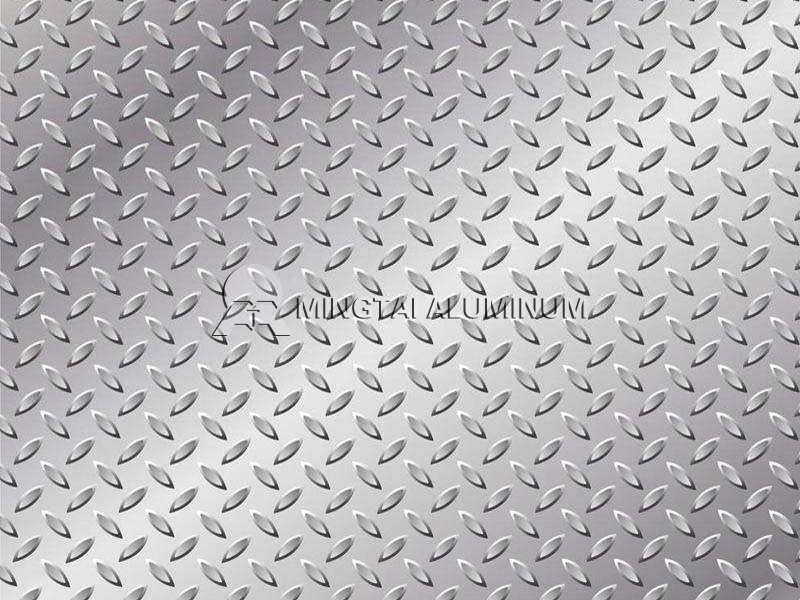 The products produced by Henan Mingtai Aluminum are widely used in aviation, aerospace, electronics, light industry, chemical industry, building decoration, transportation, agriculture, energy, machinery and other fields. Mingtai Aluminum has perfect production equipment and strong scientific research strength: 313 professional technicians of international advanced production machines reserve sufficient scientific research strength for Mingtai's new product research and development. Different specifications can be customized according to customer requirements. The company is now selling well abroad and has established cooperative relations with more than 100 countries.