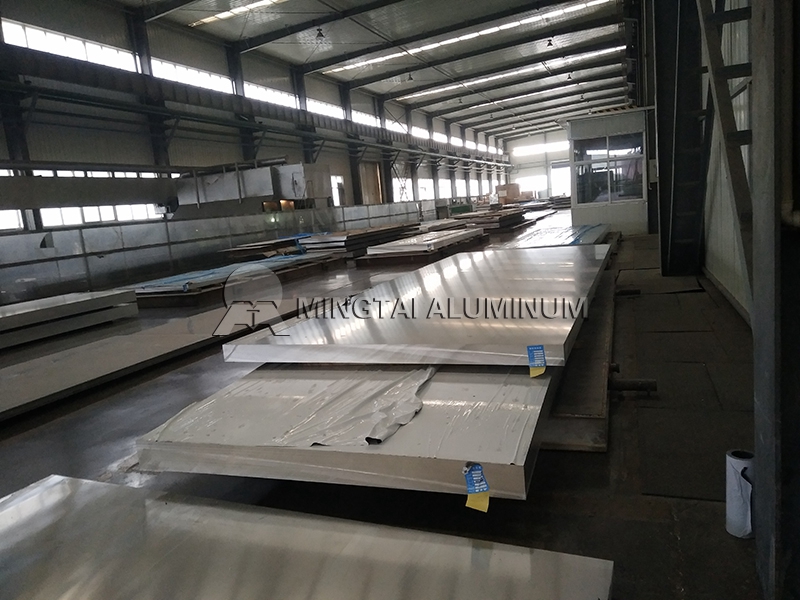 5754 h22 Aluminum/ 5754 h22 Aluminium Properties
Loading Port: Tianjin/Qingdao, China
Sample: A4 Sized
Payment Terms: L/C,D/P,T/T
Delivery time: Within 15-30 Days
Email Us:sales01@mingtai-al.com
Contact Us
---
Overview of 5754 h22 Aluminum
5754 h22 aluminum means that after the work hardening of 5754 aluminum sheet exceeds the requirements of the finished product, it is necessary to undergo incomplete annealing, so that the strength of 5754 aluminum sheet is reduced to the specified index, and the hardness level of 2 is not hard. In this state, 5754 h22 mechanical properties are shown as tensile strength σb: 190 ~ 240MPa, elongation ≥12, and 5754 h22 yeild strength σb ≥80 MPa. The performance standard of 5754 h22 mechanical properties is EN 485 -2. Without special requirements, H22 temper of 5754 aluminum sheet usually replaces other tempers, such as 5754 H32 aluminum. The above is a general introduction to the basic 5754 h22 datasheet. At the same time, using these characteristics, 5754 h22 aluminum is widely used in car doors, molds, seals and other fields in the automotive industry.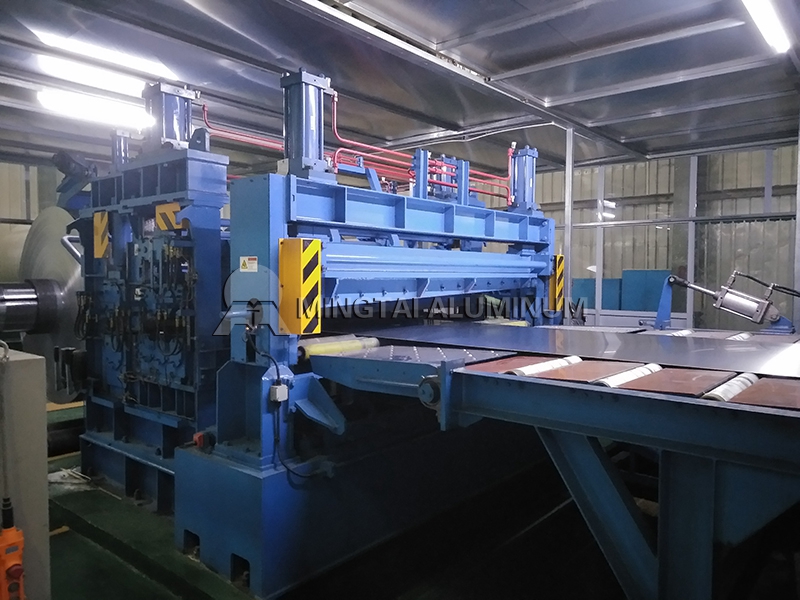 Full Use of 5754 h22 Aluminium Properties
Through the test of 5754 aluminum plate without welding, primary welding, secondary welding, and 5754 h22 mechanical properties under different tests. The comparison of the mechanical properties of the test shows that compared to the 5754 h22 aluminum that is not welded, the 5754 h22 aluminum that has been welded once reduces its tensile strength by 7% -9%, its yield strength by 50%, and its elongation by 11%. ~ 35%. The secondary welding of 5754 h22 aluminum reduced the tensile strength by 12%, the yield strength by 53%, and the elongation increased by 8%. Therefore, we can conclude that the welding has little effect on the tensile strength of the 5754 aluminum plate, but has a greater effect on its yield strength. Compared with the primary welding, the mechanical properties of 5754 h22 aluminum after secondary welding did not decrease significantly. Comprehensively shows that 5754 h22 aluminum has excellent processing performance, its weldability, and easy processing and forming characteristics, which can well meet the processing requirements of the automotive industry, and is an ideal material for welding irregular components of automobiles, such as car door lines Design, etc. In addition, 5754 aluminum plate is also the main material used in railway passenger car interior and exterior wall panels, molds, seals, and can manufacturing industry.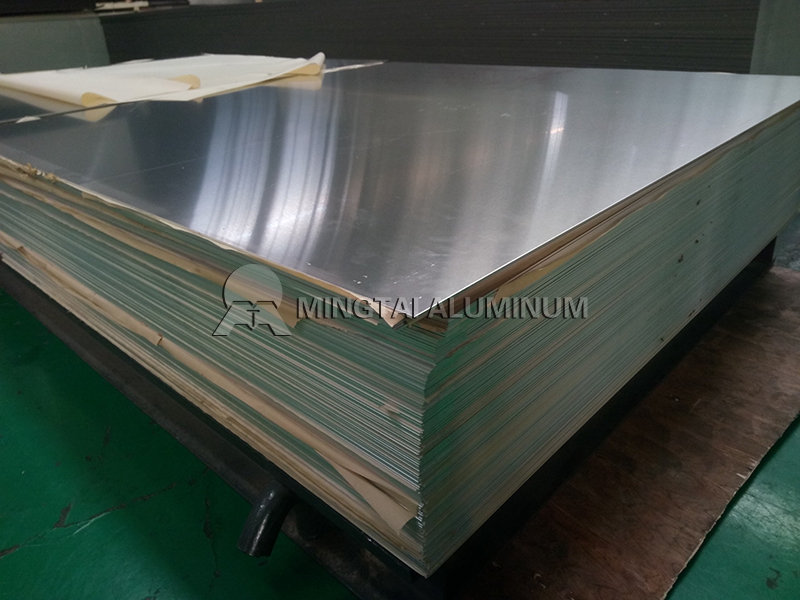 Mingtai 5754 h22 Aluminum Sheet Supply
Henan Mingtai Aluminum Industry Co., Ltd, founded in 1997, is one of the top ten aluminum sheet and strip companies in China. Its products cover 1 series, 2 series, 3 series, 4 series, 5 series, 6 series, 7 series, 8 series aluminum alloys, etc. 8 specifications series. In addition to 5754 h22 aluminum of 5754-H aluminum plate series, Mingtai 5754 aluminum sheet tempers also includes F, O, H12, H14, H16, H18, H19, H22, H24, H26, H28, H32, H34, H36, H38, H111 , H112, H114. There are 5754 aluminum specification including the thickness range of 0.1-500mm, the width range of 20-2650mm, the length range of 500-16000。Mingtai as China's first batch of aluminum plate and foil companies to enter the international market, has been deeply cultivating the international market for 13 years. Its products have been exported to more than 100 countries and regions on 7 continents. The company's export reputation is the second manufacturer, and has long-term cooperation with Samsung, the United States General Electric and other large multinational groups. Finally, Mingtai sincerely looks forward to working with you in the near future!