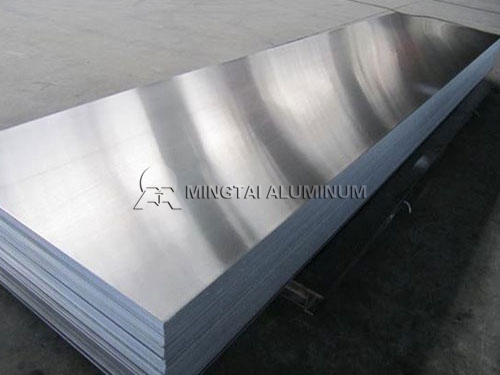 5086-h116 Aluminum Diamond Pattern Plate
Loading Port: Tianjin/Qingdao, China
Sample: A4 Sized
Payment Terms: L/C,D/P,T/T
Delivery time: Within 15-30 Days
Email Us:vip@mingtai-al.com
Contact Us
---
5086-h116 Aluminum
5086-h116 aluminum is a 5 series Al-Mg alloy. In the 5 series alloys, according to the order of magnesium content, it is 5005/5252/5052/5754/5083/5056/5086 aluminum plate and so on. This order makes us know the degree of corrosion resistance of 5086-h116 aluminum. In fact, 5083 vs 5086-h116 aluminum is our commonly used marine grade aluminum due to its excellent corrosion resistance. But 5083 is the strongest alloy among the 5 series alloys mentioned above, which means that 5086-h116 aluminum is more conducive to processing and welding. In the 5086-h116 aluminum, h116 is a temper unique to the 5 series alloy. In this temper, the 5086 aluminum plate has the required mechanical properties and anti-peeling corrosion performance requirements, which is more in line with the requirements of marine grade aluminum. On the market, in this state, the 5086-h116 aluminum diamond pattern plate is very popular. For example, Single bar 5086 h116 diamond pattern plate is widely used in weldable parts such as pedals for ships, automobiles and aircrafts, or for other occasions that require high corrosion resistance, good weldability and medium strength.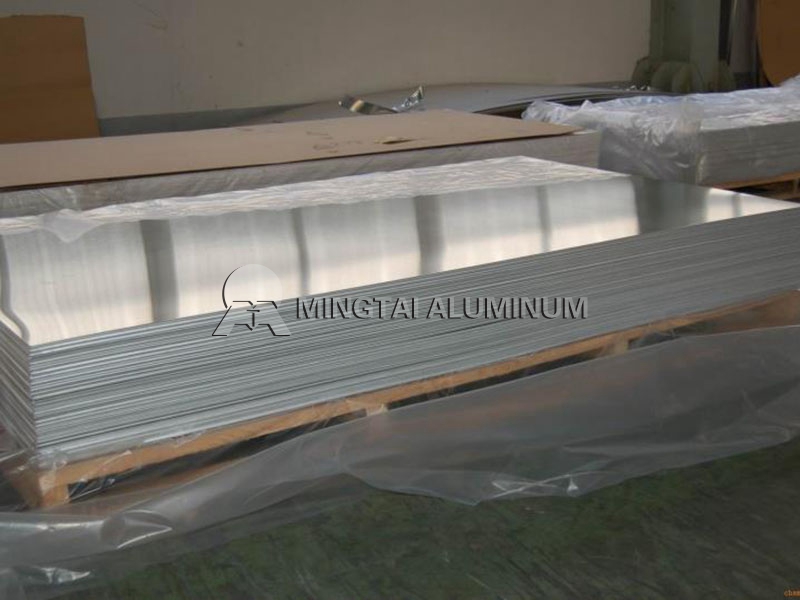 Single Bar 5086-h116 Aluminum Pattern Plate
Diamond Pattern Plate
In the single bar aluminum pattern plate, the surface of the 5086-h116 aluminum pattern plate is covered with an irregular pattern, which makes the 5086-h116 aluminum pattern plate have a shiny metallic texture, good scratch resistance, and can reach the gem level Every aspect resembles diamond, so it is called diamond pattern plate. What I have to say here is that the color of Mingtai 5086-h116 aluminum diamond plate is very beautiful, and it looks like a bright mirror from a distance, and it is still shining. Therefore, Mingtai luminum diamond plate may provide a good reference for you.
Lentil-shaped Pattern Plate
The existing lenticular-shaped 5086-h116 aluminum pattern plate on the market, which has poor three-dimensional effect of the bean-shaped patterns one after another on the surface, and the anti-slip performance is also low. Therefore, we need to pay special attention to the pattern of lenticular pattern plate when choosing. Among them, the 5086-h116 aluminum pattern plate with lentils in the shape of a circular arc edge and arc-shaped tips on both ends can guarantee the comprehensive properties such as abrasion resistance and slip resistance.
Compass Pattern Plate
The compass-shaped 5086-h116 aluminum pattern plate is also a typical single bar non-slip pattern plate. It can play the same role as the five-rib pattern plate. On the surface of the aluminum plate, the compass shape is presented one after another, so the angular pattern is three-dimensional. Feeling strong, the anti-slip effect is also outstanding, so 5086-h116 aluminum pattern plate is also a good choice for one bar aluminum pattern plate.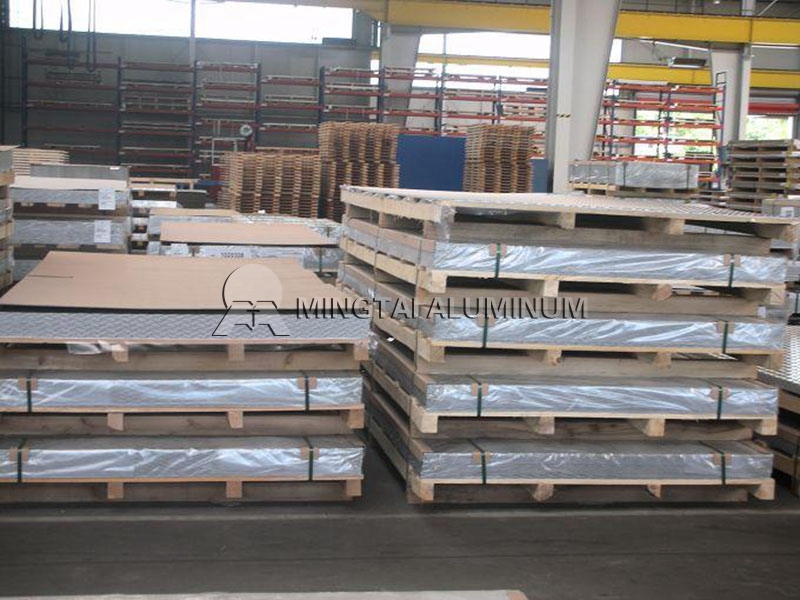 Mingtai 5086-h116 Aluminum Diamond Pattern Plate
Henan Mingtai Aluminum Industry Co., Ltd is a large-scale modern pattern aluminum sheet supplier integrating scientific research, processing, and manufacturing. The 5086-h116 aluminum diamond pattern plate produced by the company has a strong three-dimensional surface pattern, and is extremely shiny, and has no oil spots, no scratches, no roll marks, neat cut edges, and high surface quality. In addition, Mingtai 5086-h116 aluminum diamond has high corrosion resistance, medium strength and good weldability, and performance in all aspects is guaranteed. In addition, Mingtai 5086-h116 aluminum plate has obtained CCS classification certification and DNV Norwegian classification certification, which is more securely used in the manufacture of weldable parts such as ships, automobiles and aircraft pedals. Here, there are more specifications of 5086 aluminum waiting for you to choose! Don't hesitate to click on the customer service dialog on the right! Chat online for more information for free! Mingtai sincerely looks forward to your inquiry!