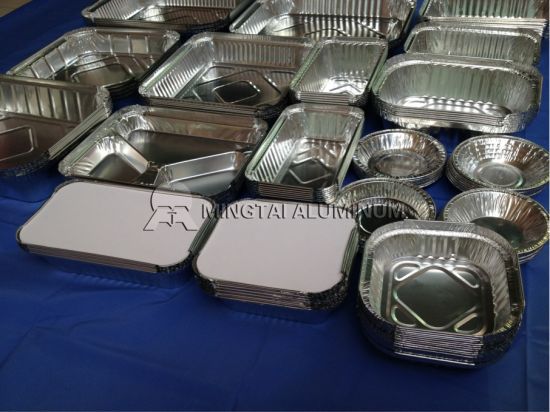 3003/8006/1100 Aluminum Foil for Lunch Box Material
Loading Port: Tianjin/Qingdao, China
Sample: A4 Sized
Payment Terms: L/C,D/P,T/T
Delivery time: Within 15-30 Days
Email Us:vip@mingtai-al.com
Contact Us
---
Aluminum Foil for Lunch Box Material
At present, aluminum foil lunch boxes have been commonplace, and their advantages have gradually been discovered by us and become hot products. Here, I think most of the advantages of this disposable lunch box are attributed to its raw material——aluminum foil. You see, aluminum foil for lunch box material is a utensil we are going to put in the oven to bake bread. Of course, it is also a hot bento package taken out of the microwave and so on. It is not difficult to find that aluminium foil for lunch box material has strong thermal conductivity, high heat retention, excellent water retention, etc. The most valuable thing is that aluminum foil for lunch box materia is recyclable, and the metal texture enhances the product grade. Very suitable for the production of high-volume fast-moving consumer goods packaging.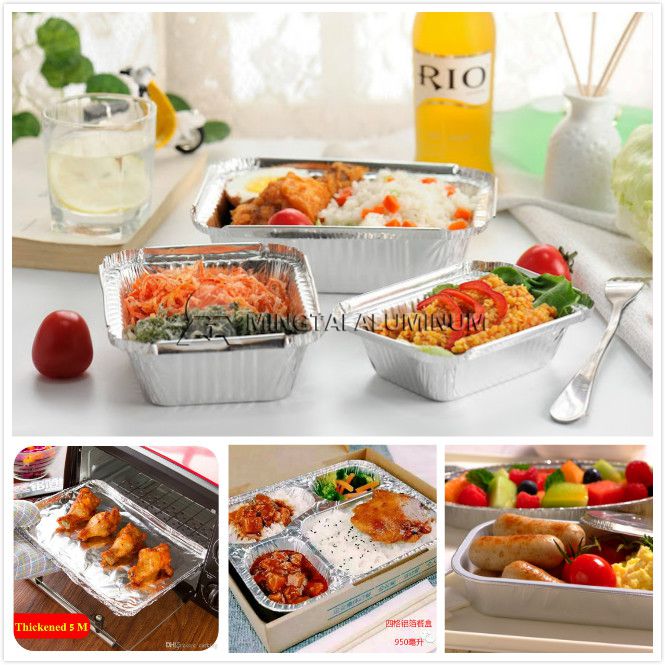 Grades of Aluminum Foil for Lunch Box Material
Aluminum foil for lunch box material is commonly used as 1100, 3003, 8011,8006 aluminum foil and other 3 series, 8 series or 1 series aluminum foil. The common thickness is between 0.03mm and 0.20mm. Next, let's get to know it in detail!
The 1 series aluminum foil for lunch box material represented by the 1100 grade contains 99% Al, retaining the advantages of excellent ductility of pure aluminum. In fact, aluminum foil will be treated with a surface coating, which can be directly heated on a gas stove or baked in a microwave oven without generating harmful substances. In addition, 1 series aluminum foil has simple processing technology and low cost, which is very suitable for mass production of lunch boxes that are fast to update and consume large quantities, and are recyclable and pollution-free.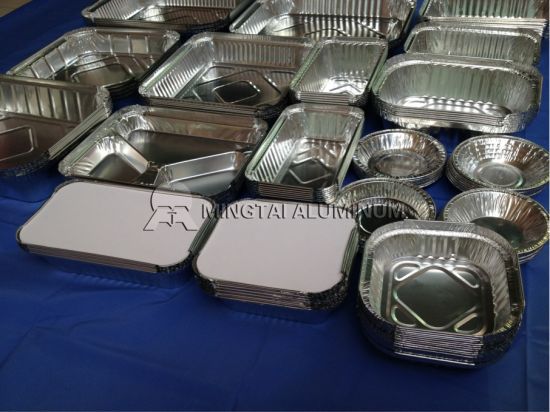 3003 aluminum foil is one of the representative of commonly used lunch box materials. Its tensile strength is 140-170Mpa and the elongation rate is ≥9%. It has higher tensile strength and elongation than 1100 and 8011 aluminum foil, which ensures low rupture rate when stamped into a lunch box. Therefore, 3003 aluminum foil for lunch box material can well meet the production needs of three-cavity, multi-cavity or complex shaped structure lunch boxes. It is worth mentioning that the yield of lunch boxes made of 3003-H24 aluminum foil can be as high as 95% or more.
8006 aluminum foil is the exclusive raw material for aerospace lunch box. It has higher elongation and cup convexity than 8011, 3003 aluminum foil. Its tensile strength is 125-135Mpa. From it stamping into the edge of the dining box without wrinkles. The appearance is high-grade and beautiful.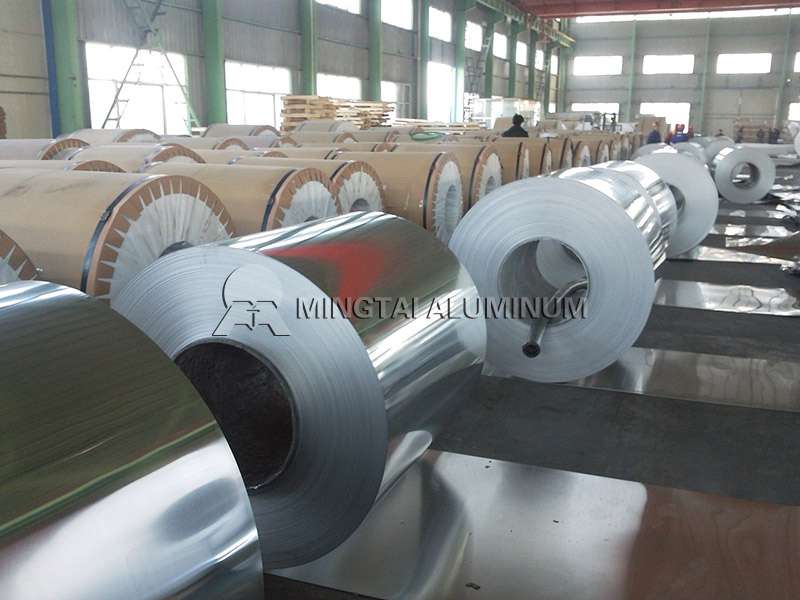 Mingtai Aluminum Foil for Lunch Box Material Supply
Henan Mingtai Aluminum Industry Co., Ltd is an aluminum foil manufacturer for lunch box materia with more than 20 years of production experience. There are 1600 mm heavy coiler 1 set, 1500 mm elevated cold rolling mill 1 set, 1650 mm high performance foil rolling mill 6 sets, 1300 mm-1850 mm high precision slitting machine 8 sets, and the production capacity can reach 60,000 tons! So far, 3003/8006/1100 aluminum foil for lunch box material sells well in developed countries such as Korea, Japan, Europe and America! Here, If you are interested in our products, then don't hesitate to click the customer service dialog on the right, chat online, free consultation, get moving!