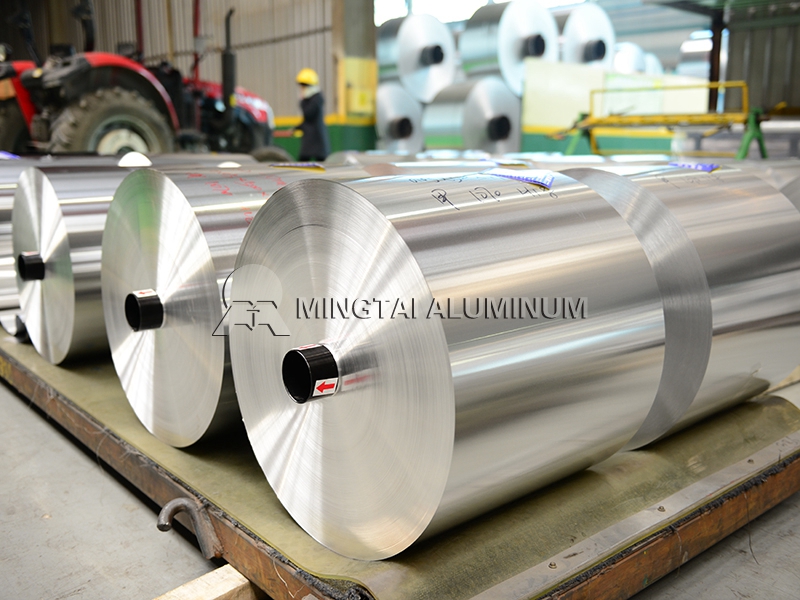 Sterile Supplies-Aluminum Foil for Disposable Tableware
Loading Port: Tianjin/Qingdao, China
Sample: A4 Sized
Payment Terms: L/C,D/P,T/T
Delivery time: Within 15-30 Days
Email Us:vip@mingtai-al.com
Contact Us
---
Sterile Aluminum Foil for Disposable Tableware
In 2020, with the global spread of COVID-19, we have to pay attention to the prevention of invisible viruses around us. There is no doubt that food safety is the biggest concern. Therefore, having aseptic, non-toxic, recyclable aluminum foil for disposable tableware will also become the target decision advocated at present. Whether it is in COVID-19 outbreak in China or a country now in a safe environment, aluminum foil for disposable tableware plays a role in the frontlines of hospitals, catering companies, daily snack bars, canteens at work, and takeaway platforms. It is a necessary substitute for packaging of plastics and composite materials.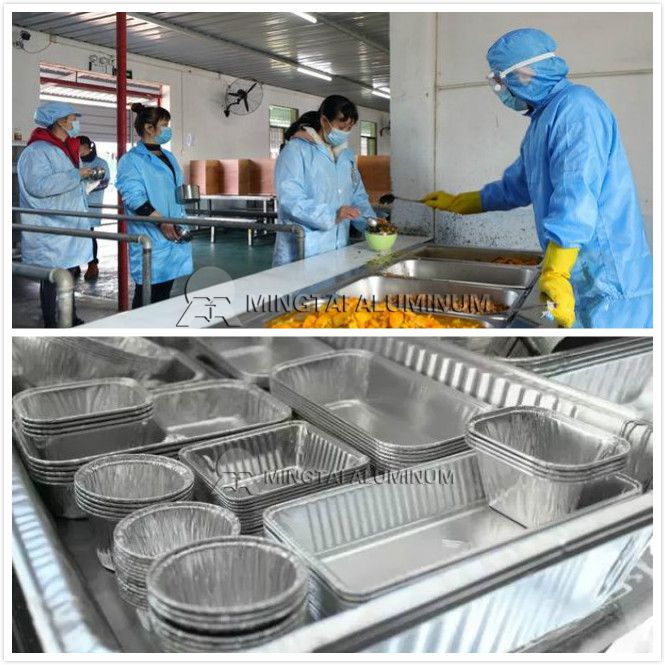 Necessity of Aluminum Foil for Disposable Tableware
1.Aluminum Foil for Lunch Box
In fact, few of the medical staff on the front lines of the outbreak have normal meal times, and hospitals themselves are the largest concentration of the virus, the importance of the safety, sealing and convenience of food packaging is self-evident. And aluminum foil for disposable tableware, high temperature annealing disinfection process is adopted in the production process, so no bacteria and microorganisms can grow on its surface, so it is completely sterile. Secondly, aluminum foil for lunch box material can be completely sealed and packaged to ensure that food will not be contaminated by bacteria and viruses during transportation and distribution, and will not be omitted, so as to keep the hospital environment clean. In addition, aluminum foil for disposable tableware at high and low temperature of -20°C — 250°C, the molecular structure is stable and does not change, and no harmful substances will be produced. After use, unified disinfection can be conducted, which can well prevent the transmission of viruses.
2.Aluminum Foil Paper for Disposable Tableware
In addition to aluminum foil used for lunch boxes, aluminum foil paper is also a key to solving the shortage of lunch boxes. For tableware used in public places such as schools, restaurants and work units, we might as well prepare some aluminum foil for disposable tableware, so that we can take some of them and spread them on dinner plates. Under this kind of use, we can completely enjoy the food while avoiding the sanitary risks that may occur during the cleaning, disinfection and repeated use of stainless steel and plastic plates.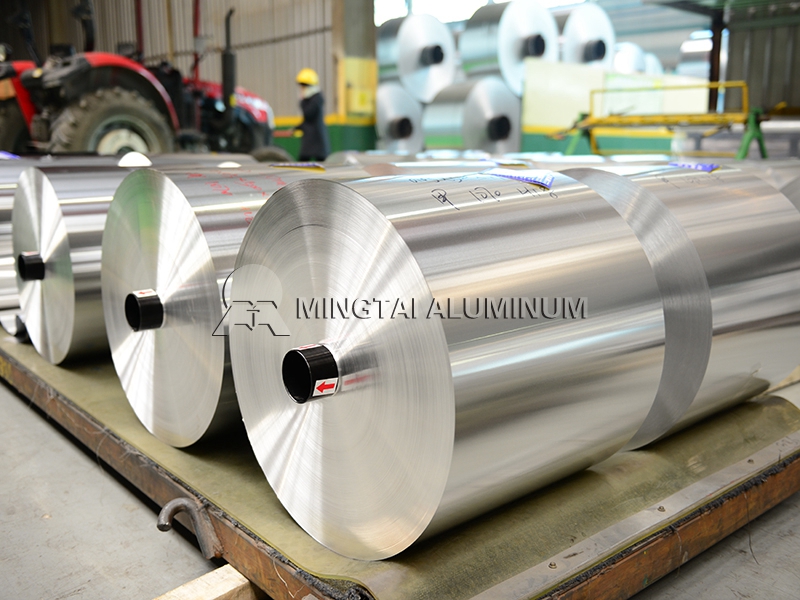 Mingtai Aluminum Foil for Disposable Tableware
Here, Henan Mingtai Aluminum Industry Co.,Ltd is one of the first aluminum foil manufacturer in China to enter the international market. After passing the rigorous test of the international market, Mingtai Aluminum has been equipped with a high level of manufacturing, quality, development, supply and service capabilities, forming a complete industrial chain and a complete service system. It can meet the need of aluminum foil for disposable tableware in emergency or daily state with the fastest speed and maximum extent. So, If you have urgent needs, do not hesitate to email us, we are happy to help you!