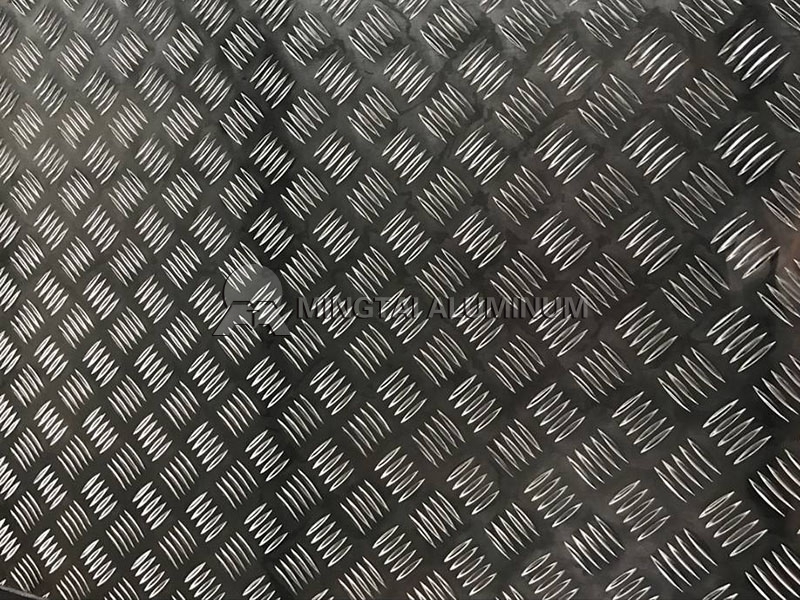 Non-slip Aluminum Tread Plate
Loading Port: Tianjin/Qingdao, China
Sample: A4 Sized
Payment Terms: L/C,D/P,T/T
Delivery time: Within 15-30 Days
Email Us:vip@mingtai-al.com
Contact Us
---
Aluminum Tread Plate
Aluminum tread plate is made by rolling rolled steel rod with concave and convex pattern. The five bar non-slip aluminum tread plate on the market is arranged in parallel according to five embossing patterns, And each pattern has an angle of 60-80 degrees with other patterns. So this aluminum tread plate has excellent anti-slip performance, which is often used in the automotive, marine, grain storage and other fields. In life, There are 1006 aluminum tread plate, 5052, 5083, 3003, 6061 aluminum tread plate widely used.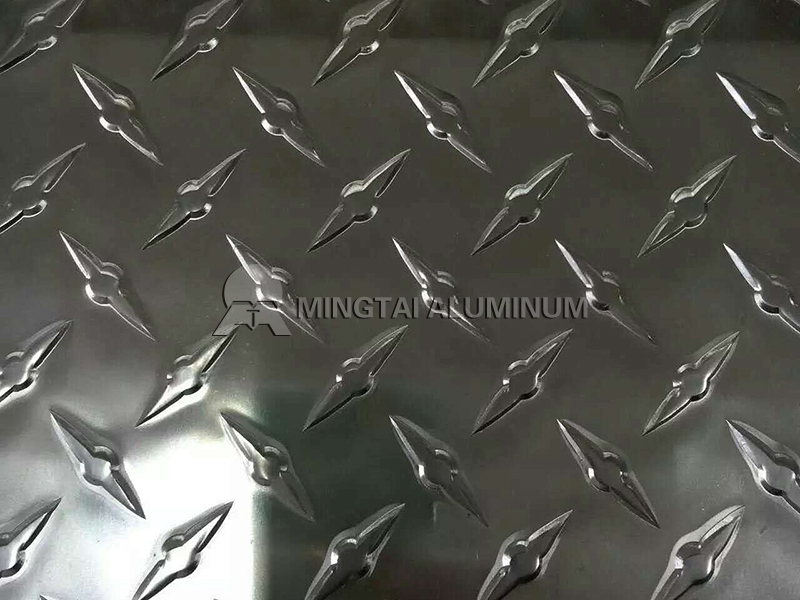 Application of Aluminum Tread Plate
Aluminum Tread Plate for Cars
1060 aluminum tread plate is a pure aluminum plate. The production technology is simple and mature. Correspondingly, its hardness and strength are also low. It is mainly used for anti-skid of automobiles, buses and elevators.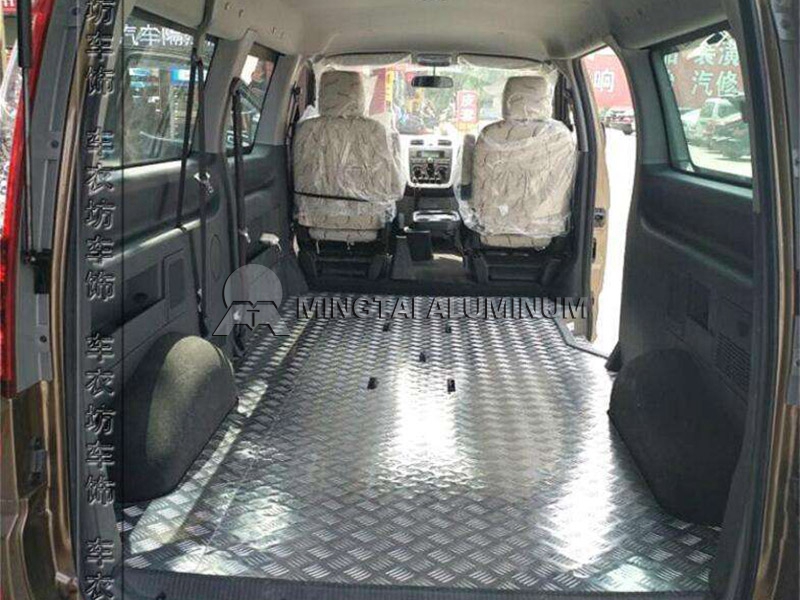 Aluminum Tread Plate for Ships
5052, 5083 aluminum tread plate is an aluminum-magnesium alloy plate, its performance is better than 1060 and 3003 aluminum tread plate. And the most important feature of them is the ability to resist acid and alkali corrosion, which makes the 5052, 5083 aluminum tread plate the first choice of material for the maritime environment, Mainly used for ships and yachts resistant to seawater corrosion. In terms of price, the 5052 aluminum tread plate is more expensive than 1060 and 3003, and is a high-end product of the non-slip aluminum tread plate.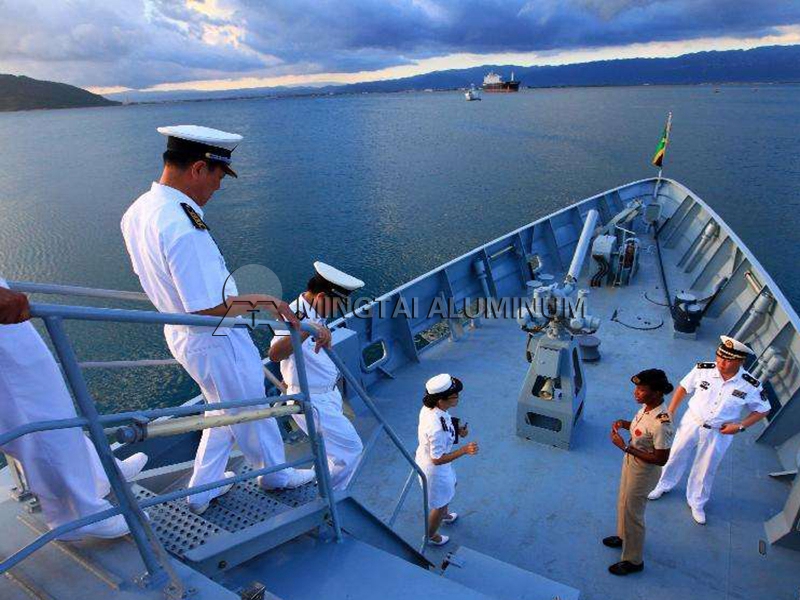 Aluminum Tread Plate for Grain Storage Industry
Because aluminum tread plate has good slip resistance and corrosion resistance, non-slip aluminum tread plate is widely used in the grain storage industry. For example, it can be used to make sieve plates, grain storage ventilating equipment, heat preservation sealing doors and windows for grain storage, grain blocking board, mobile cleaning screen, belt conveyor, drum cleaning screen, grain equipment, granary circulation fumigation, muffler sieve board, Various shaped punching plates, etc. For cold storage floors with high storage, 3003 aluminum tread plate is widely used, which has excellent anti-rust performance and can effectively resist corrosion of water vapor. In terms of price, the price of 3003 pattern aluminum plate is higher than that of 1060 aluminum plate.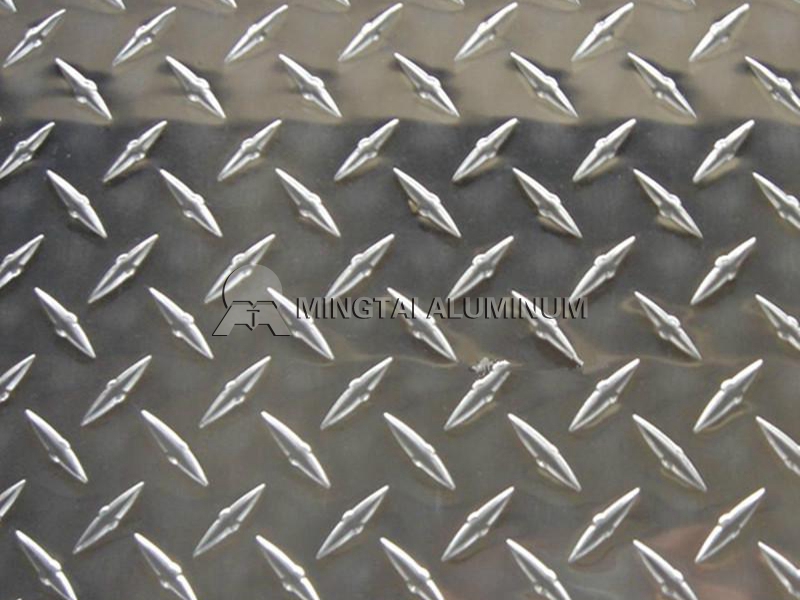 Mingtai Aluminum Tread Plate
Strength
Henan Mingtai Aluminum Industry Co., Ltd. has long-term supply of non-slip aluminum tread plate, it has 1.3 million large processing sites, and three production bases in Zhengzhou, Gongyi and Xingyang.
Technology
Mingtai Aluminum was established in 1997 with 22 years of production experience and mature technology. Over the years, Mingtai Aluminum has been committed to research and development, and repeated experiments to form its own processing technology.
Price
Mingtai Aluminum is a large-scale aluminum processing enterprise with factory direct sales, one-to-one sales model, which reduce the price difference of middlemens.
Service
Mingtai provides customers with 360-degree worry-free quality inspection packaging. From aluminum ingots purchased from raw materials, to layer inspection in production, and to quality inspection before leaving the factory, It achieved one-stop worry-free procurement worldwide.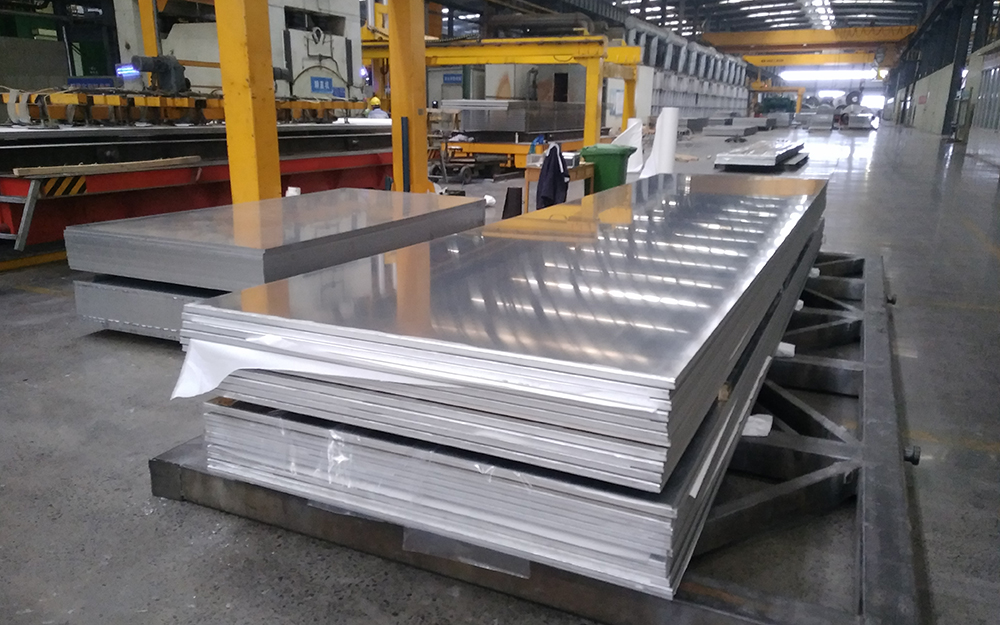 Mingtai Aluminum is a large non-slip aluminum tread plate manufacturer in China. It produces non-slip aluminum tread plate with high strength, good anti-skid performance, good surface quality and stable performance. It is very popular among customers all over the world. Its products are sold to more than 80 countries and regions around the world, it is a world-renowned non-slip aluminum tread plate supplier with complete specifications and can be customized according to customers' specific needs. If you want to know more brands and uses of aluminum tread plate, free online consultation at any time.