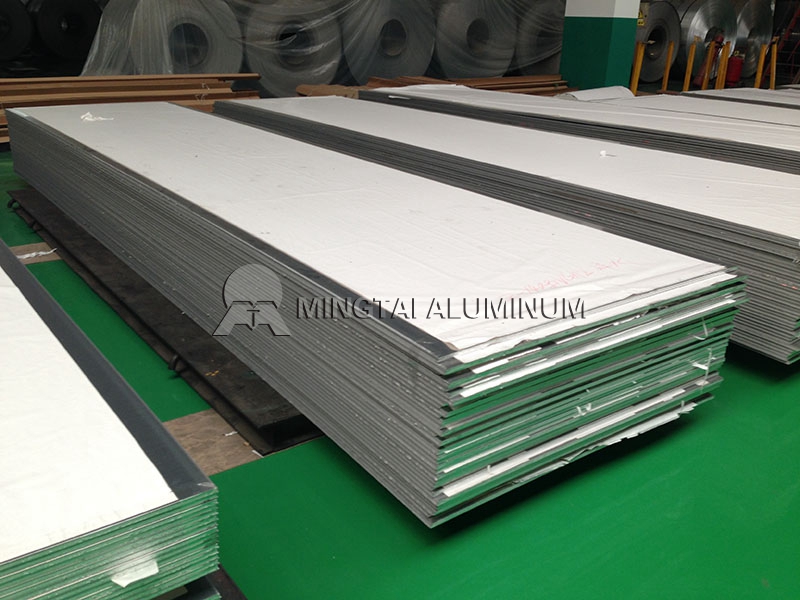 Mingtai Hot Rolled 6082 Aluminum Plate Supplier
Loading Port: Tianjin/Qingdao, China
Sample: A4 Sized
Payment Terms: L/C,D/P,T/T
Delivery time: Within 15-30 Days
Email Us:vip@mingtai-al.com
Contact Us
---
Hot Rolled 6082 Aluminum Plate
The elongation of 6082 aluminum plate is an important factor that determines its machinability and final mechanical properties. However, in the automotive parts, we need high resistance, we need to go through 6082-t6 aluminum precipitation heat treatment, but 6082 aluminum elongation will be reduced. Therefore, the choice of processing 6082 aluminum is very important. Through a number of studies show that 6082 aluminum plate after forming, need in O annealed state, then T6 heat treatment, the hot rolled 6082 aluminum plate tensile properties change significantly, however, leads to the final heat treatment 6082 aluminum sheet deformation, therefore, in order to obtain a more ideal shape, should be added in the process of forming the final calibration steps, Finally, we can use hot rolled 6082 aluminum plate to perfectly apply it to auto parts.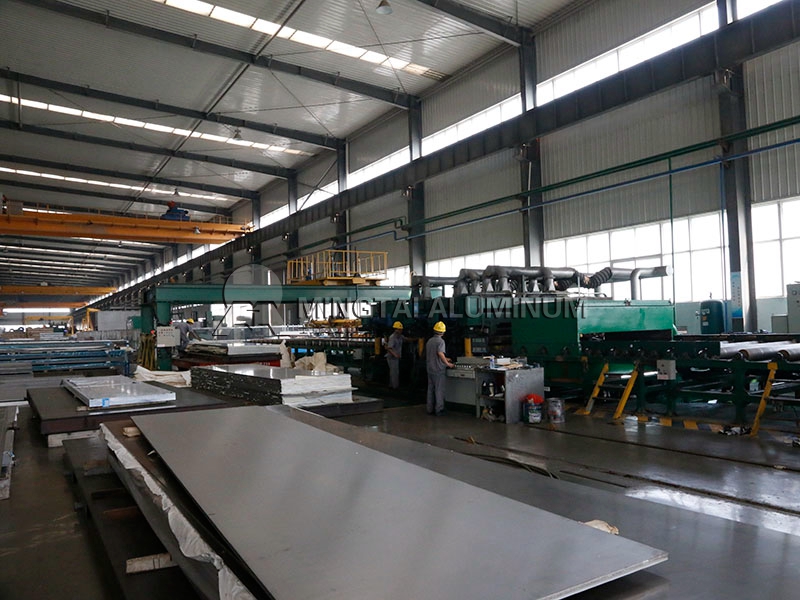 Hot Rolled 6061 Vs Hot Rolled 6082 Aluminum Plate
Aluminum 6082 vs 6061, belonging to A1-Mg-Si series, can be heat-treated to strengthen aluminum alloy, with good extrusion processing and forging performance, good anodic oxidation and corrosion resistance. Aluminum 6082 vs 6061 also has good formability, weldability, machinability and moderate strength, which can maintain good operability after annealing. It is mainly used in mechanical structure, including bars, plates, pipes and profiles. Hot rolled 6082 aluminum plate has similar but not completely the same mechanical properties as hot rolled 6061. 6082-t6 aluminum has higher mechanical properties than hot rolled 6061. 6082 aluminum O and T4 state is suitable for bending and forming occasions, 6082-t6 aluminum and 6082-t5 aluminum is suitable for good mechanical processing requirements, some specific processing needs to use chip separator or other special technology to help separate chips, 6082 aluminum is widely used for mechanical parts, forgings, commercial vehicles, railway structural parts, shipbuilding, etc.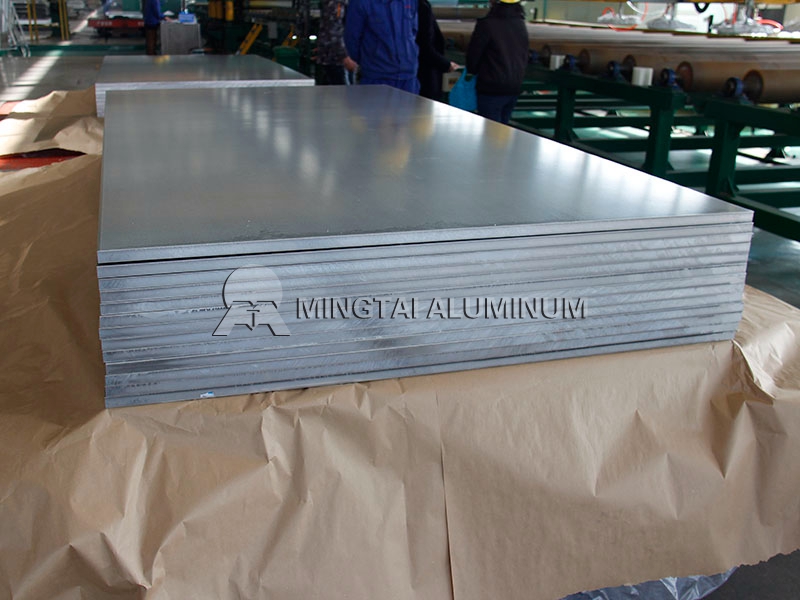 Mingtai Hot Rolled 6082 Aluminum Plate Supplier
Henan Mingtai Aluminum Co., LTD., founded in 1997 as hot rolled 6082 aluminum plate supplier, is a professional enterprise engaged in the research, development, production, sales and service manufacturing of hot rolled 6082 aluminum plate and other aluminum plates, aluminum rolls and aluminum foil. Henan Mingtai Aluminum has three main production bases, located in gongyi city, zhengzhou city, xingyang city. Mingtai 6082 aluminum suppliers is committed to strict quality control and considerate customer service, with more than 20 years of experience in staff can always respond to customer requirements, and ensure full customer satisfaction. In recent years, Mingtai has introduced the hot rolling mill, cold rolling mill, annealing machine, slitting machine, leveling machine and a series of advanced equipment, the products have been received I S O 9 0 0 1, I S O 1 0 0 0, 4 S G S, D N V G L, C, C, S, B, S certificate, and are exported to North America, South America, southeast Asia, Oceania, Middle East, east Asia, Western Europe and other countries and regions.