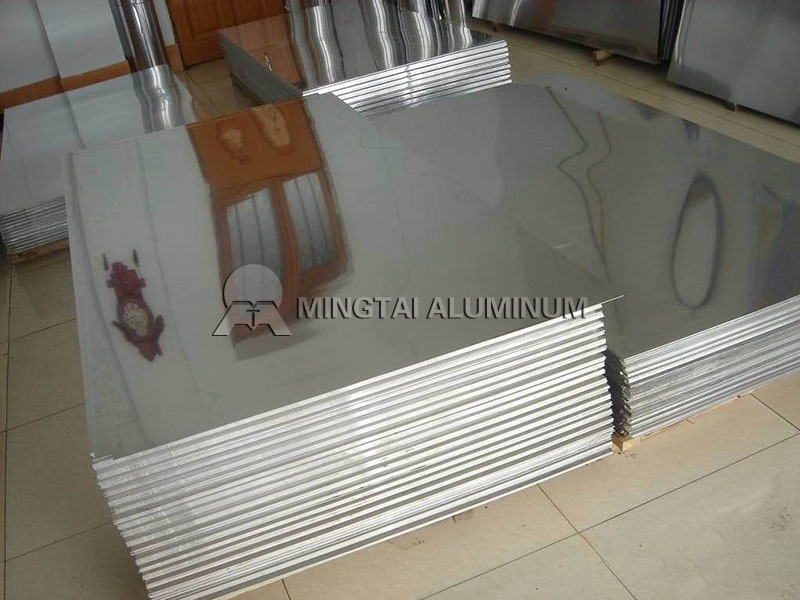 Details of Extruded 6005 Aluminum Plate Properties
Loading Port: Tianjin/Qingdao, China
Sample: A4 Sized
Payment Terms: L/C,D/P,T/T
Delivery time: Within 15-30 Days
Email Us:vip@mingtai-al.com
Contact Us
---
Overview of Extruded 6005 Aluminum Plate
Extruded 6005 aluminum plate is widely used in extrusion of general aluminum. Any extruded profile and pipe with higher strength than 6063 aluminum alloy can be produced with this 6005 aluminum plate. 6005 aluminum vs 6063 is pure Al-Mg-Si alloy, except Mg and Si, does not contain other alloying elements, Mg2Si is its only strengthening phase, and Mg and Si all form Mg2Si. Extruded 6005 aluminum plate has excellent squeezability and low quenching sensitivity. It can be quenched in-line by an extruder. The extruded 6005 aluminum plate with wall thickness ≤ 3mm can be air-cooled and quenched. In addition, 6005 aluminum properties also includes its smooth surface, which can be easily anodized and colored. Extruded 6005 aluminum plate is widely used in the manufacture of extruded ladders, wheelchairs, TV antennas, gantry, etc. The most important point is that the impacted load structure cannot be manufactured with the extruded 6005 aluminum plate.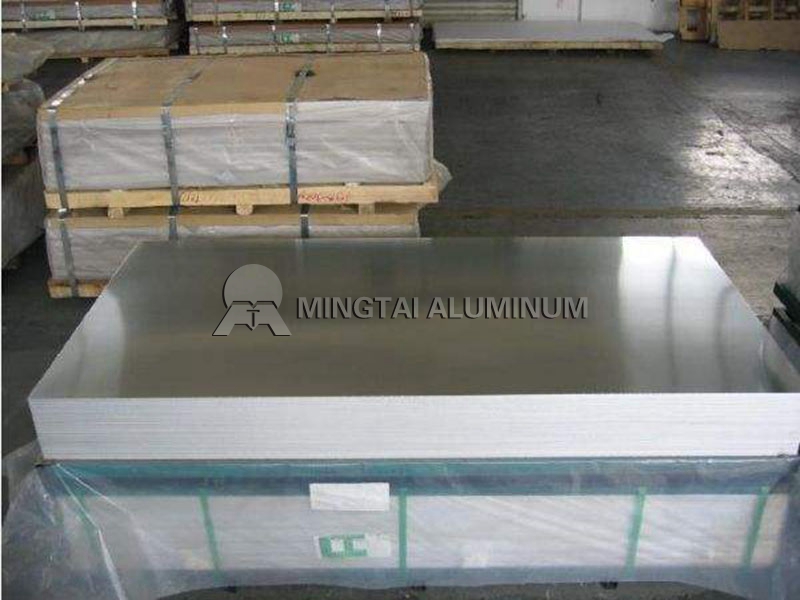 Extruded 6005 Aluminum Plate Properties
Extruded aluminum 6005 mechanical properties
Extruded 6005 aluminum plate T1 temper has a tensile strength Rm = 172 N/mm2, a yield strength Rp0.2 = 103 N/mm2, and an elongation A = 16%. Extruded aluminium 6005 t5 Rm = 262N/mm2, Rp0.2=241N/mm2, aluminum 6005-t5 properties elongation 8%~10%, depending on material thickness, tensile strength 205N/mm2, Brinell The hardness was 950 N/mm2, the positive elastic modulus was 69 GN/mm2, and the fatigue strength was 97 N/mm2 at the cycle number of 5×108 times (molar type test).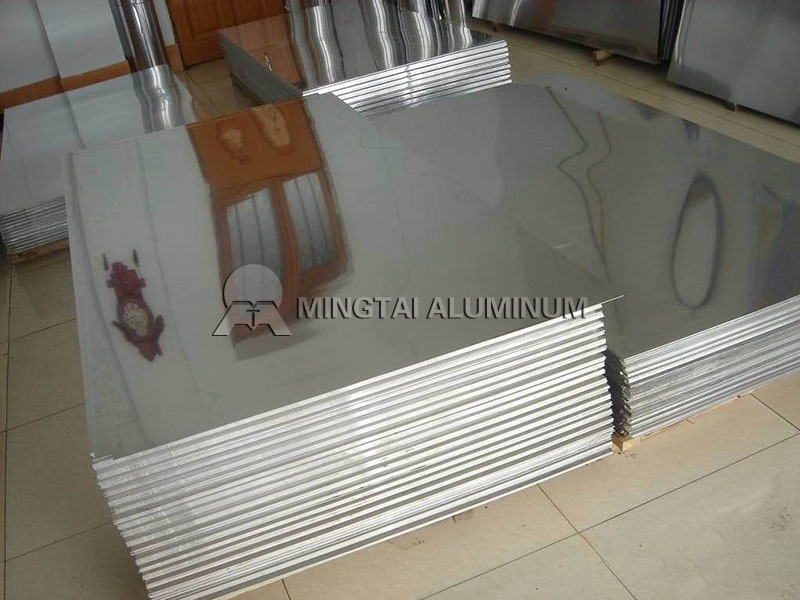 Extruded 6005 aluminum plate physical properties
Extruded 6005 aluminum plate has a density of 2700kg/m3; liquidus temperature of 654℃, solidus temperature of 607℃, average linear expansion coefficient of 23.4μm/(m·k) at 20℃~100℃, and aluminum 6005-t5 at 25℃, the aluminum 6005-t5 properties of thermal conductivity for 167 w/(m k), 20 ℃, the conductivity 49% IACS, such as the volume resistivity of 40 n Ω m.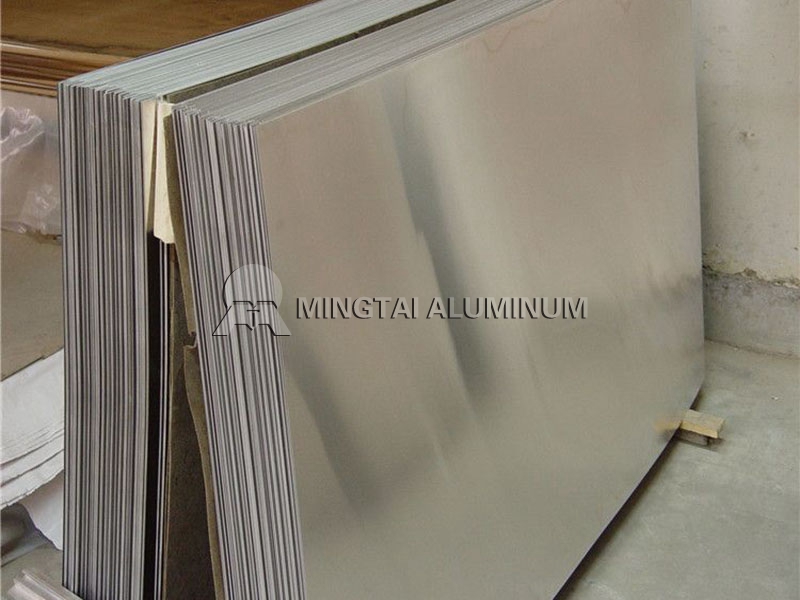 Extruded 6005 aluminum plate process properties
Extruded 6005 aluminum plate annealing temperature 415℃, insulation 2h ~ 3h, solution treatment temperature 547 ℃, artificial aging temperature 175 ℃/ 8h. The extruded 6005 aluminum plate has good squeezing properties, but compared to 6005 aluminum vs 6063, the aluminum 6005 extrusion speed should be lower than the 6063 aluminum plate, and the maximum compression speed should not exceed 45m/min. The profile and pipe have good forming properties, good surface treatment performance and high corrosion resistance. They can be applied under industrial atmosphere and marine atmosphere without stress corrosion and exfoliation corrosion sensitivity.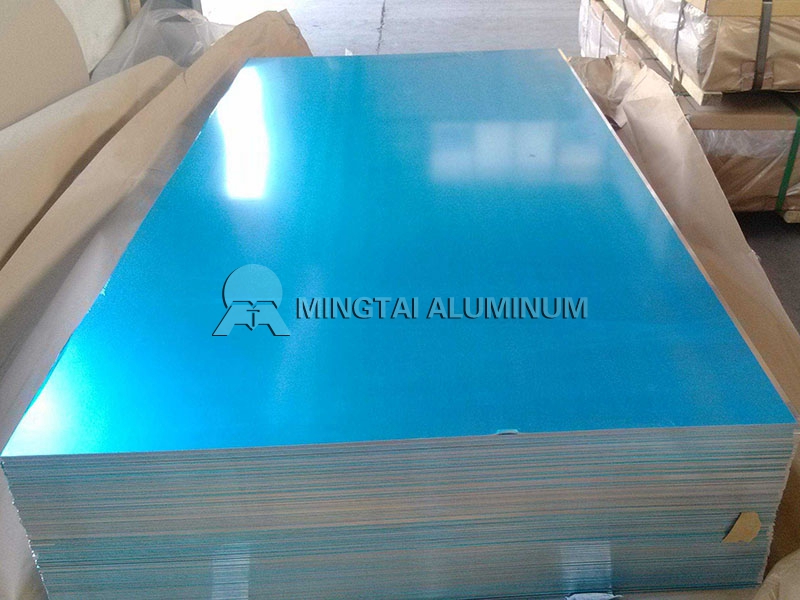 Mingtai Extruded 6005 Aluminum Plate
As the first batch of aluminum sheet and foil enterprises in China to enter the international market, Henan Mingtai Co., Ltd. has been deeply involved in the international market for 13 years. The products such as Mingtai extruded 6005 aluminum plate are exported to more than 100 countries and regions on 7 continents. The aluminum plate strip including the extruded 6005 aluminum plate has been the top five domestic exporters for many years, and the Australian market share is over 40%. The Americas region is the second exporter of global aluminum foil and foil enterprises, and with large multinational groups such as Samsung and General Electric. Long-term cooperation. Mingtai has been continuously innovating aluminum manufacturing technology, independently researching and developing "1+4" and "1+1" hot rolling production lines, with an annual output of 750,000 tons, and has introduced hot rolling mills, cold rolling mills, annealing machines, A series of advanced equipment such as slitting machines and leveling machines meet the global demand for extruded 6005 aluminum plate and other products.