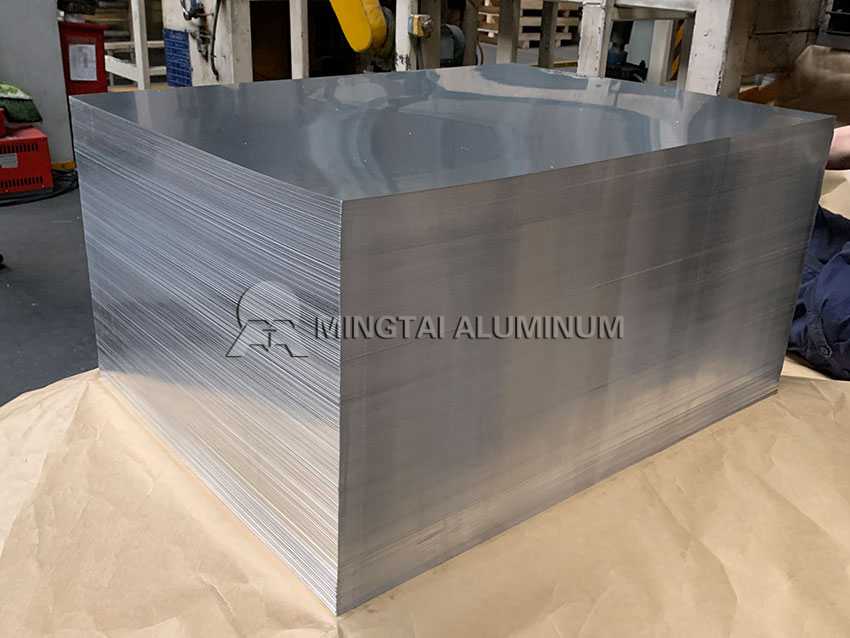 5052 h32 Aluminum Sheet
Loading Port: Tianjin/Qingdao, China
Sample: A4 Sized
Payment Terms: L/C,D/P,T/T
Delivery time: Within 15-30 Days
Email Us:vip@mingtai-al.com
Contact Us
---
5052 h32 Aluminum Sheet Overview:
5052 h32 aluminum sheet refers to work-hardened 5052 aluminum sheet after low-temperature heat treatment, or heat during processing, to obtain stable performance in H32 temper. Similarly, aluminum 5052 h32 also shows more formable than 6061 aluminum, higher strength than that of either 1100 or 3003, as well as better corrosion resistance., etc. So, 5052 h32 aluminum sheet becomes a perfect material for fuel tanks, marine applications, vehicles, highway and road signs, etc. It is highly practical and cost-effective! Now, There are full 5052 h32 aluminum sheet specifications, and can be customized for you!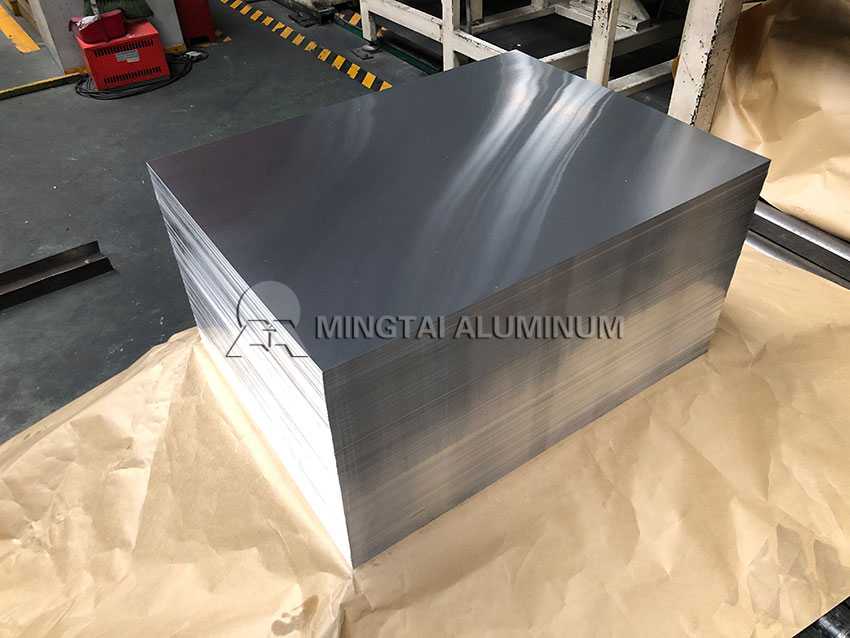 5052 h32 Aluminum Sheet Features:
High Strength. The tensile strength of the 5052 h32 aluminum sheet is 31 to 41 KSI, which is higher than in 3003 (17 to 30 KSI), and more formable than 6061 aluminum.
Excellent Corrosion Resistance. Aluminum 5052 h32 same as 5052 marine grade aluminum, has outstanding corrosion and rust resistance, no low – temperature brittleness.
Cold Working. 5052 h32 aluminum sheet can spontaneously age-soften at room temperature immediately after cold work.
Other Features. Aluminum 5052 h32 also shows good workability, malleability, remarkable polishing, embossing, and other surface treatment effect.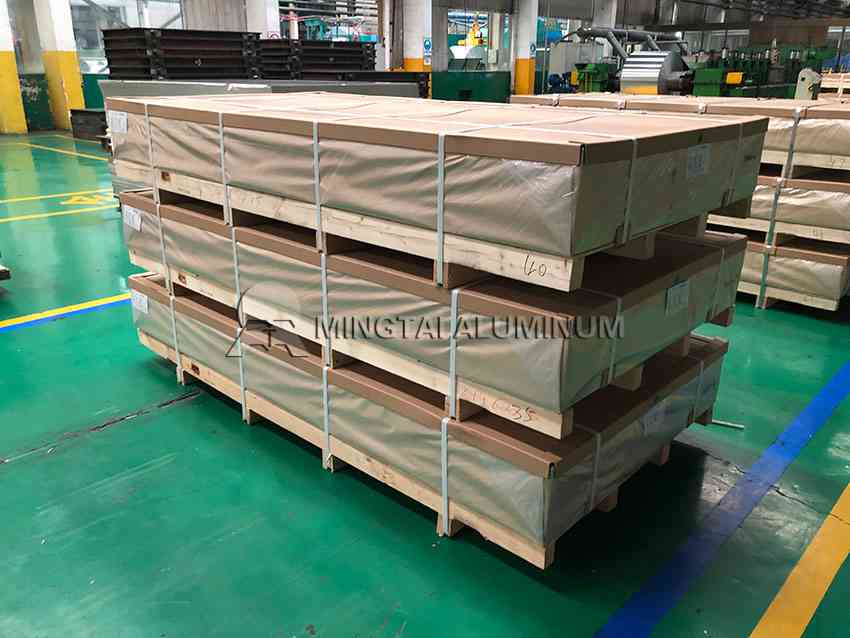 Application of 5052 h32 Aluminum Sheet:
In general, a 5052 h32 aluminum sheet is used for static load parts working in liquid or gas media. Common applications such as Large marine diesel tanks, Fuel tanks, Truck air brake tanks, Gasoline or Lubricating oil pipes, various marine and land transportation equipment parts.
Specifically, Aluminium 5052 h32 sheet is a perfect material for Highway and Road Signs, especially in very humid conditions. Besides, It's also adaptable enough to be used in utensils and fan blades, electrical enclosures, cold stamping parts, etc.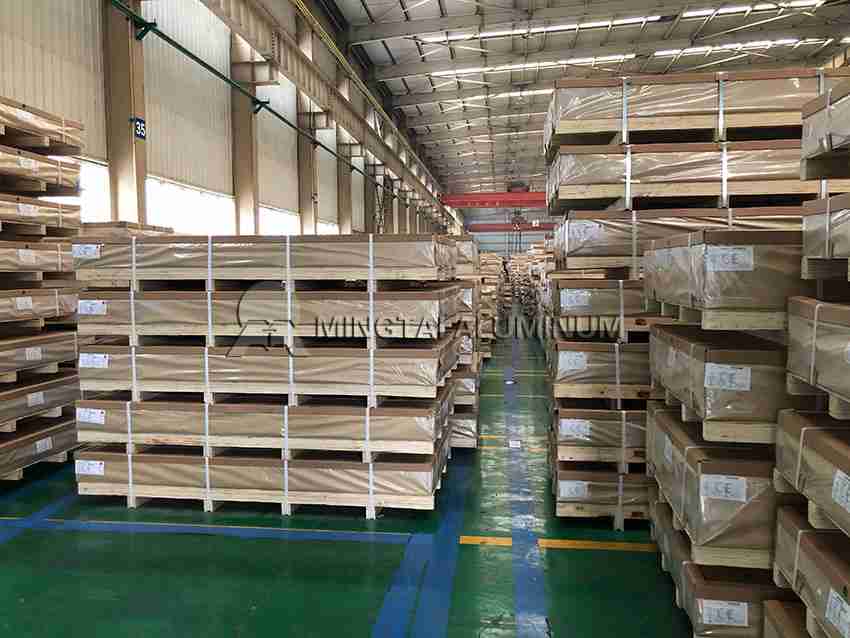 Mechanical Properties of 5052 h32 Aluminum Sheet:
Alloy
Tension(1 KSI ≈ 6.9 MPa)
Brinell Hardness
Ultimate Shear Stength
Endurance"Limit
Mod.^** of Elast
Stength,KSI
Elong.in 2″
Ultimate
Yield
1/16″Th.
1/2″Th.
500 kg load;10mm ball.
KSI
KSI
KSI×10^***
5052 h32
33
28
12
18
60
20
17
10.2
5052 h32 Aluminum Sheet Specifications:
Elements
Si
Fe
Cu
Mn
Mg
Cr
Zn
Others
Al
Content
0.25
0.4
0.1
0.1
2.2-2.8
0.15-0.35
0.1
0.15
Remain
Typical alloy
5052 h32 Aluminum Sheet
Material temper
H32
Thickness (mm)
0.1-500
Width (mm)
20-2650
Length (mm)
Customize
Typical product
Truck air brake tanks, Fuel tanks, Marine diesel tanks, Highway & Road Signs, Fan blades, Electrical enclosures, etc