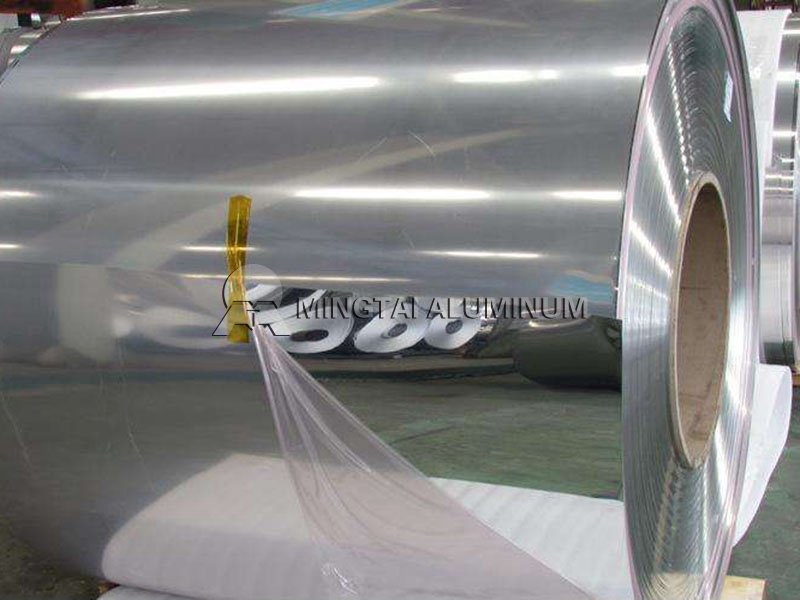 Wide Use of Aluminum Reflective Materials
Loading Port: Tianjin/Qingdao, China
Sample: A4 Sized
Payment Terms: L/C,D/P,T/T
Delivery time: Within 15-30 Days
Email Us:vip@mingtai-al.com
Contact Us
---
Reflector Material and Mirror Aluminum
Reflector material meaning is a reflective material, also known as the inverse reflector material of light, with the characteristics of light reflectivity. The realization of the retroreflective function of light is achieved by various reflective materials with retroreflective properties, and a mirror aluminum sheet is one of the reflective materials. It is an aluminum plate that is treated by rolling, grinding and other methods to make the surface mirror-like effect, which is given a near-mirror surface and extremely high reflectivity.
At present, the application of light energy, whether it is natural light or artificial light, how to improve its utilization is the significance of looking for the reflective material to improve the reflectivity. As a major discovery of the current reflector material, Aluminum mirror sheet plays an important role in our energy conservation. It is widely used in lighting reflectors, lamp decoration, solar collectors, exterior wall decoration, electronic product casings, signs and other fields.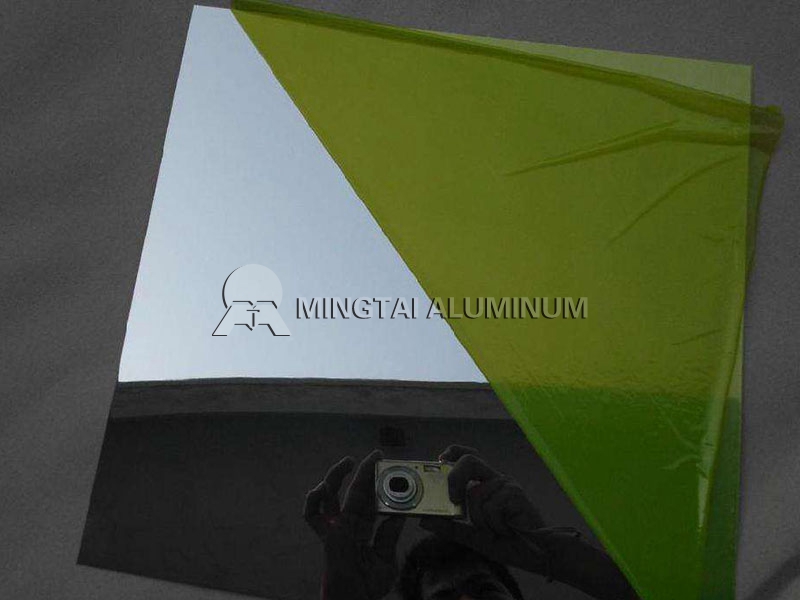 Widely Used Reflective Material
Reflector Material for Solar
Solar reflectors are one of the core components of solar collector systems, and their materials can be divided into glass mirrors, ceramic mirrors and metal mirrors. Mirror finish aluminum is a metal mirror with high tensile strength, high temperature resistance, not easy to break, silver surface, excellent brightness, and reflectivity of over 95%. It can fully collect solar diffused light and focus light to improve working temperature of solar collector system. After special treatment, the mirror polish aluminum surface is bright and stable, not easy to scratch, and can be used for a long time. In addition, aluminum is much lighter than other metals and glass and therefore wins in several other materials.
Reflector Material for Light
Reflector Material for Light is used in conjunction with fluorescent lamps to improve the utilization of fluorescent light. Generally, the lighting is placed at the top of the room, and the light diverges around the 360-degree angle of the lamp. Only about one-third of the 120-degree light directly hits the places of work, or living use, other light is scattered to other places and most of the waste. In order to improve the light utilization of the luminaire, a reflector is often added to the lamp. Aluminum mirror sheet as the representative of the reflector, has a good reflection effect and can even increase the brightness by more than 60%, so that the light utilization rate of the entire lamp is at least 60%-70%.
Mingtai Reflector Material for Mirror Aluminum
Henan Mingtai Aluminum Industry Co., Ltd. is one of the reflector material suppliers. It provides mirror aluminum processing materials including 1000 series aluminum, 5000 series aluminum plate and other alloys, such as 1050 and 1070, 1085, 5657, 5005 aluminum sheets. Mingtai founded in 1997 with more than 20 years of experience in processing aluminum sheet and foil. It has independently developed (1+4) hot rolling production line, 3300mm wide "1+1" hot rolling production line, and more than 20 production lines of independent research and development projects in Germany, Korea and Italy. The investment of more than 60 large processing equipment. It can process products with thickness of 0.01-300mm and width of 11-3100mm, and can be customized according to customers' diverse needs.