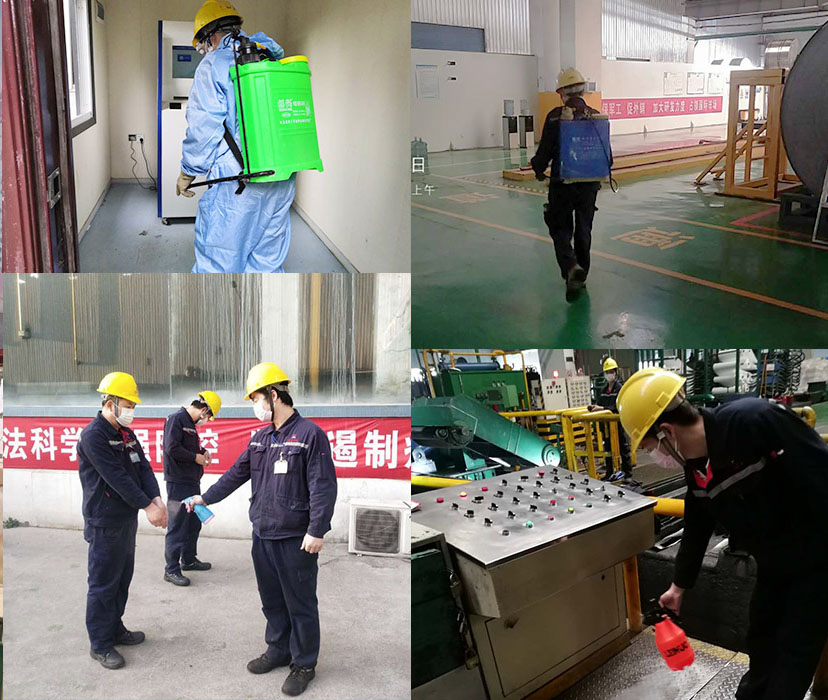 Mingtai how to deal with coronavirus?
Loading Port: Tianjin/Qingdao, China
Sample: A4 Sized
Payment Terms: L/C,D/P,T/T
Delivery time: Within 15-30 Days
Email Us:sales01@mingtai-al.com
Contact Us
---
Mingtai how to deal with coronavirus?
In the face of the threatening coronavirus, Mingtai Aluminum industry as a contributor to the regional economy, social responsibility is particularly important at this moment, the full recovery of production and work is also unstoppable. During the outbreak,Mingtai how to deal with coronavirus?
During the epidemic period, the company actively prepared for war, purchased epidemic prevention materials and formulated prevention and control measures; External is the government's "three send one strong" spring breeze – won by gongyi city new crown pneumonia prevention and control leading group enterprise rework group issued by the "three strong one send" activity key guarantee production units public signs, for the rapid resumption of work and production to provide a strong guarantee.
"Three get one free" means: Sending policies, services, and elements, with strong confidence. The introduction of this activity is to publicize and interpret favorable policies for enterprises, coordinate relevant departments to solve the problem of resuming production and restarting the enterprise, and ensure that the benefit enterprise policy is fully implemented. Accurate implementation and effective results will guide enterprises to strengthen their confidence in development, stimulate the endogenous driving force for enterprise development, and provide a powerful guarantee for enterprises to resume work and resume production as soon as possible.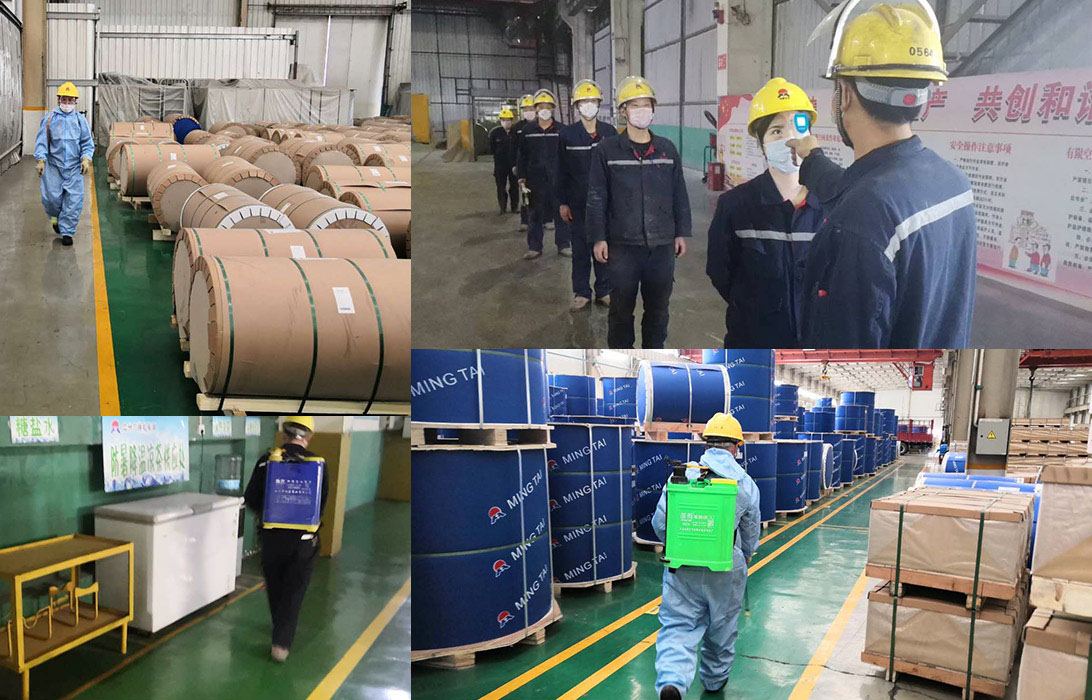 What Mingtai does with coronaviruses:
1. Thoroughly disinfect the transport vehicle.
2. Employees go to work to take a temperature measurement and disinfect.
3. Workshop aisle, equipment is regularly disinfected.
4. Wear a mask and gloves into the factory.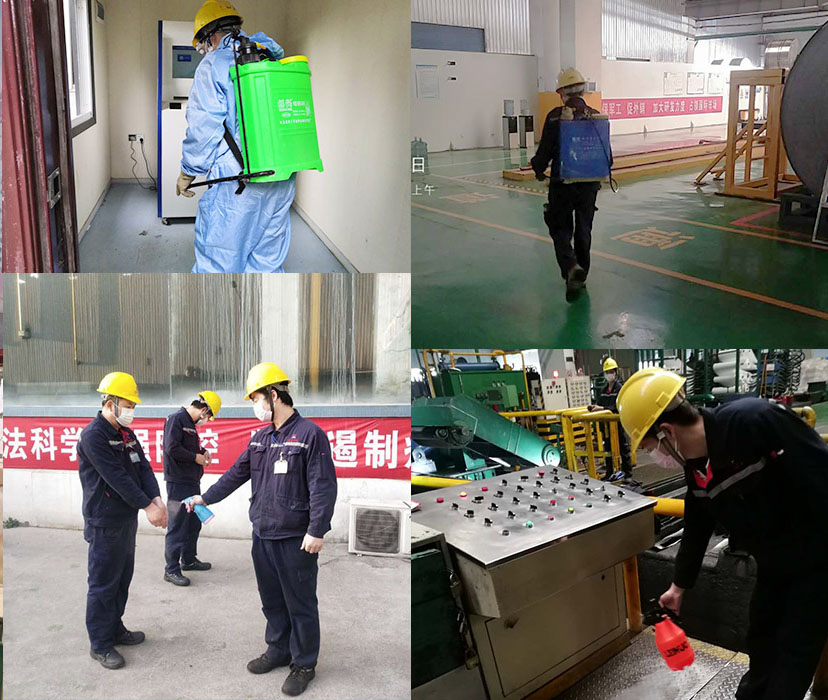 Mingtai reminds everyone how to deal with coronavirus::
Wash your hands frequently. Including before, during and after the preparation of food; After coughing or sneezing; When caring for patients; Before meals and after toilets; When hands dirty; Wash hands with soap, alcohol-based hand sanitizers and water immediately after handling animals or animal waste.
2. It is active protection. When you cough or sneeze, cover your mouth and nose completely with paper towels or cuffs or elbow flexion. Throw used paper towels into closed bins immediately and wash your hands. Vulnerable people should try to avoid going to crowded public places. Masks can be worn to reduce the risk of exposure to pathogens. Avoid close contact with patients without protection, and avoid touching their eyes, mouth, and nose. At the same time, pay attention to keeping the windows and ventilation of the home and workplace clean and the environment clean.
3. Avoid close contact. Try to avoid close contact with farmed or wild animals without protection; avoid contact with sick animals and spoiled meat; avoid contact with stray animals and waste water in the fresh market.