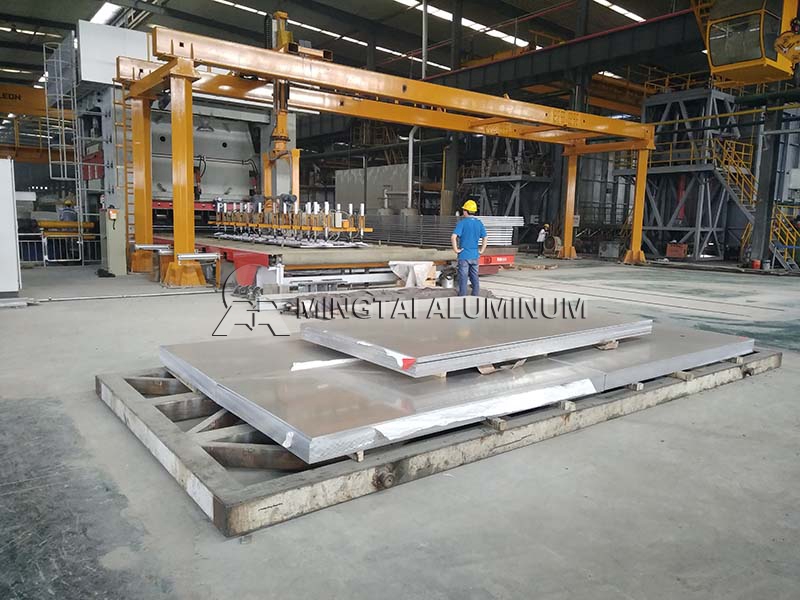 Mingtai aluminum supplies high quality aluminum sheet metal
Loading Port: Tianjin/Qingdao, China
Sample: A4 Sized
Payment Terms: L/C,D/P,T/T
Delivery time: Within 15-30 Days
Email Us:vip@mingtai-al.com
Contact Us
---
Aluminum sheet metals 6 series products and uses
Mingtai 6 series products mainly include 6061 aluminum strip, 6063 aluminum strip, 6A02 aluminum strip and other alloy grades. The products are mainly used in rail vehicles, aviation, automobiles, transportation, electronic appliances and other fields.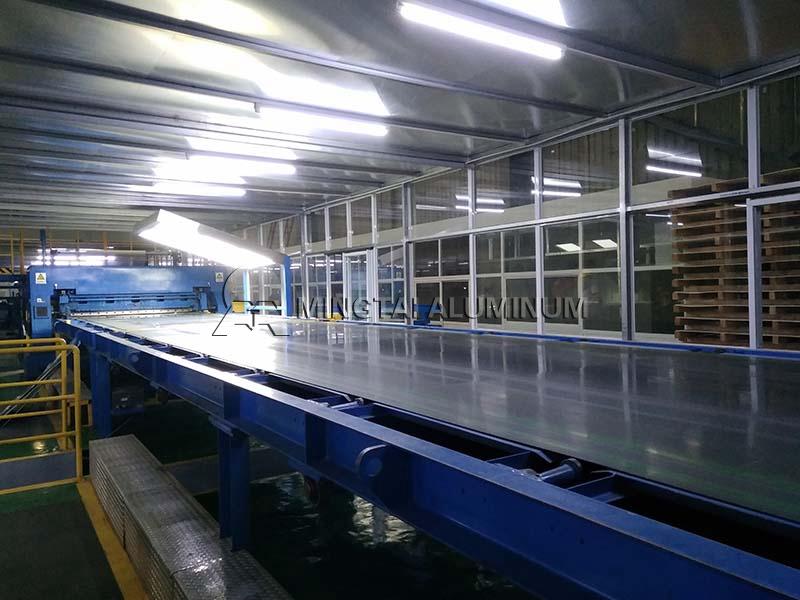 Aluminum sheet metals 6 series aluminum sheet capacity and advantages
1, timely delivery: online quenching only takes 6-18 hours
After years of technical research, the company has built two online quenching lines in 2008 and 2010. The ordinary quenching equipment takes 16-24 hours. Mingtai Aluminum's online quenching line only takes 8-16 hours while ensuring product quality. The production cycle has been greatly shortened and delivered to customers in a timely manner.
2, eliminate the internal should: 3000T stretching machine to improve quality
3000T stretching machine equipment can carry out 1.0%~3.0% tensile plastic deformation of the board in the specified time according to the process demand, and the transition from elastic deformation to plastic deformation can eliminate the residual internal stress of the product after quenching, and ensure The product is not deformed during processing, which improves the product qualification rate and production efficiency.
3, the precision is extremely high: vertical and horizontal parallel error plus or minus 2mm
According to the needs of different customers, the aluminum sheet metals can be made of aluminum plates of various specifications in two directions on the plane, and the precision is very high. The vertical and horizontal parallelism error is plus or minus 2 mm, and the vertical and horizontal vertical errors are ≤0.1 mm/200 mm. Roughness: Ra ≤ 25 (when the feed rate is 1m/min), which guarantees the customer's product at the time of production.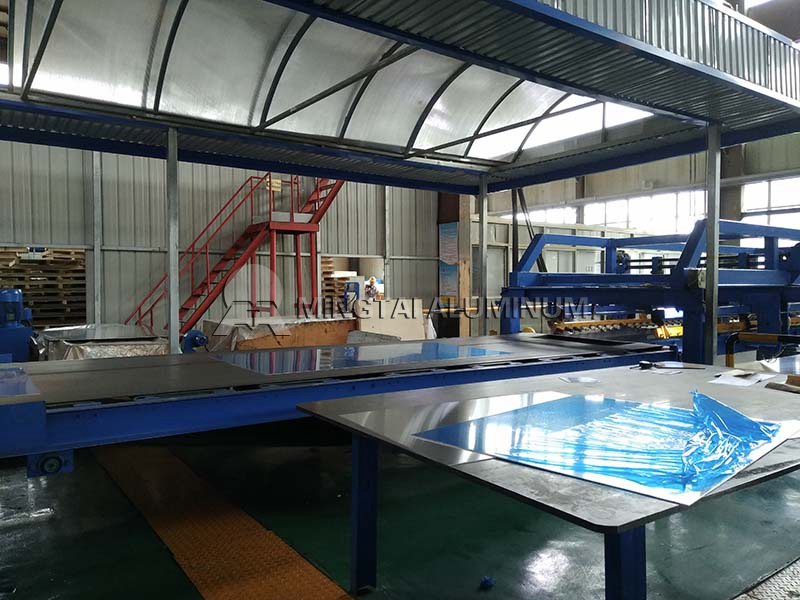 Mingtai Sales and Service
As the leader of Henan aluminum sheet suppliers, Mingtai Aluminum has been focusing on the research, development, customization, production and sales of aluminum sheets for many years and has made great achievements in the aluminum industry. After years of development, Mingtai Aluminum has fully provided customers with comprehensive and excellent quality assurance and reliable after-sales service. Mingtai Aluminum is looking forward to your consultation.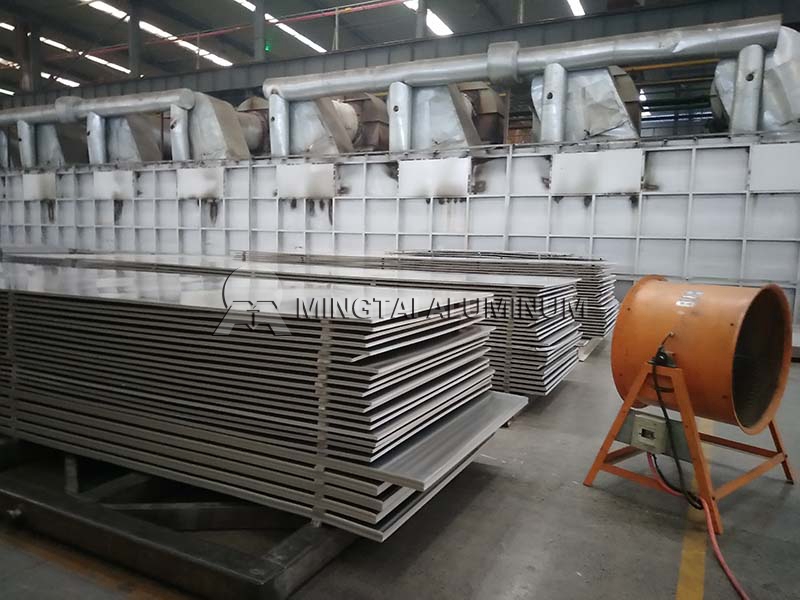 Why choose Mingtai Aluminum
Henan Mingtai Aluminum Industry was established in 1997. Since its establishment, Mingtai Aluminum has relied on Henan's abundant aluminum resources and labor costs to start rapid development. In 2003, the company's first domestic 1+4 hot rolling production line independently increased its production capacity to 400,000 tons. It has become a leading aluminum processing enterprise in Gongyi and even Henan, and has been rated as "Top 100 Enterprises in Henan Province" for many times. , "National aluminum plate with foil top ten enterprises", and become "Henan Province aluminum plate with foil technology research center."