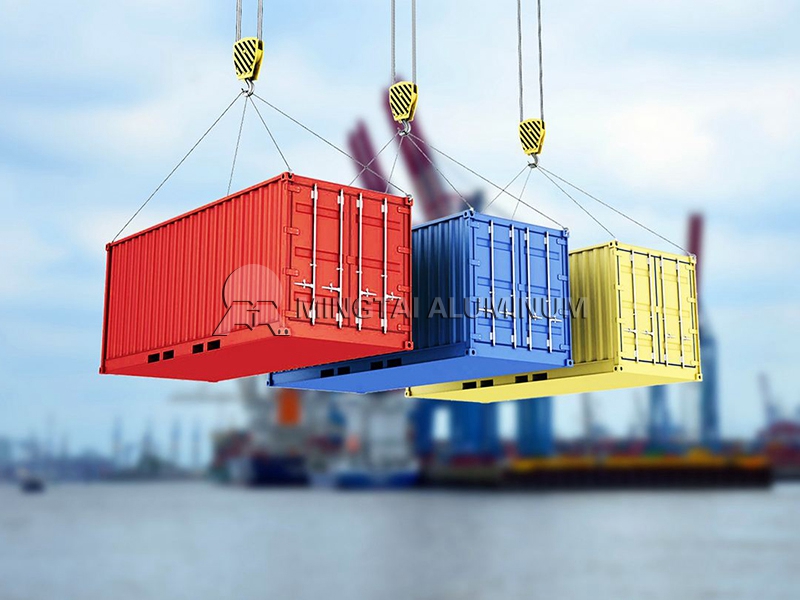 Container aluminum manufacturer
Loading Port: Tianjin/Qingdao, China
Sample: A4 Sized
Payment Terms: L/C,D/P,T/T
Delivery time: Within 15-30 Days
Email Us:vip@mingtai-al.com
Contact Us
---
Brief introduction of container aluminum:
With the continuous improvement of China's export container comprehensive index, the demand for containers in the market has also increased. Common aluminum alloy specifications for containers are 6082 aluminum plate, 6061 aluminum plate, 5083 aluminum plate, etc., which are applied to containers with stable performance, good welding performance, excellent electroplating properties, good corrosion resistance, high toughness and no deformation after processing. , a good oxidation effect and many other excellent features.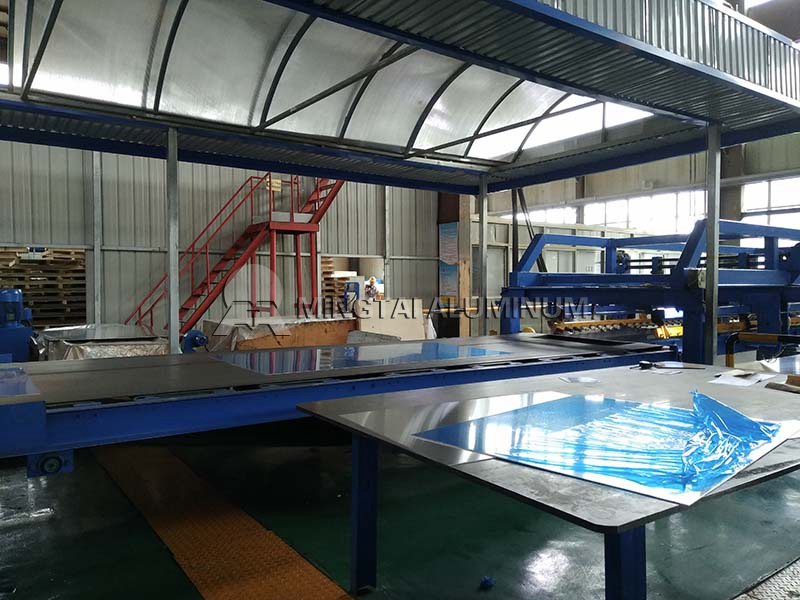 Mingtai container aluminum plate specifications:
Henan mingtai aluminum co., ltd. can process the thickness range of container aluminum plate is 0.3mm-200mm, to meet the needs of the container manufacturing market, product quality has been awarded by SGS certification ISO/ ts16949:2009 quality management system certification. Product quality is also a great recognition of the market.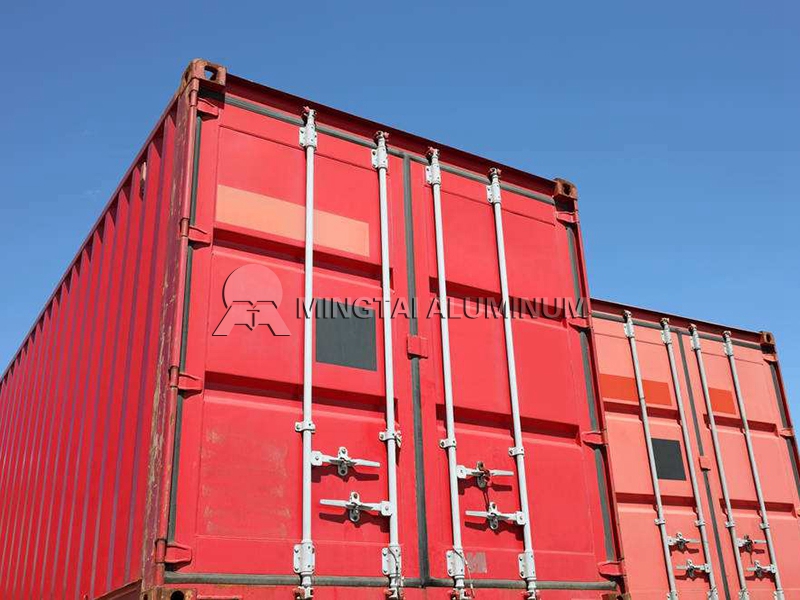 What is the price of container aluminum?
How much is the price of aluminum sheets for containers? Is it expensive? I believe this is a problem that many users are more concerned about. However, there are few specific prices on the market. This also needs to be combined with your actual purchase channel, because manufacturers, middlemen, etc. The choice of channels will vary, and the prices of their products will vary.
The cost of the time, manufacturing process, etc. of the container aluminum plate manufacturer is very different, and it will also affect the quality of the product. The specifications of the product are various, the thickness and the width will be different, so the quotation given is also It will be different.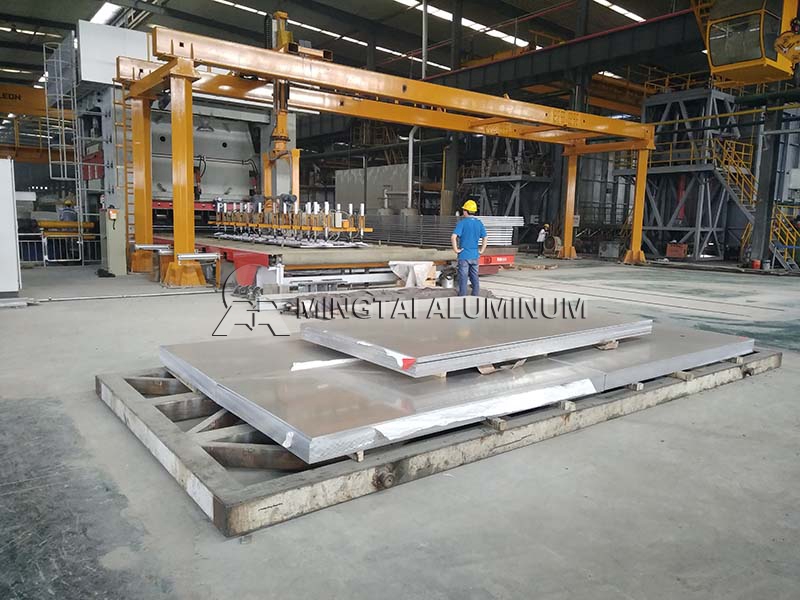 Mingtai Container Aluminum Sheet Manufacturer
Mingtai Aluminum is China's first three aluminum plate manufacturers, can undertake 8-5000 tons of aluminum plate orders, customized on demand, 7-35 days delivery, product quality is stable, global exports, affordable, can be assured of purchase!
Henan Mingtai Aluminum Co., Ltd. is a large aluminum plate supplier, listed company, 1-8 series aluminum plate with foil annual production capacity of 770,000 tons.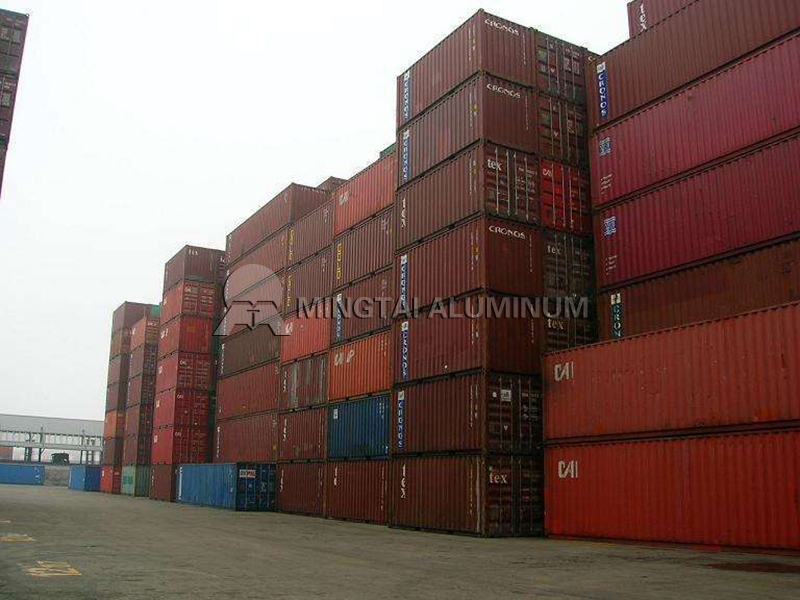 Mingtai container aluminum plate manufacturer provides detailed quotation of aluminum plate:
In the face of complex market conditions, how to choose? In fact, it is better to come to Mingtai Aluminum to understand in detail that Mingtai has been developing for more than 20 years, the production process is mature, providing users with cost-effective products, and the service system is relatively perfect. Better protection of your interests, are factory direct sales, product quality assured, price formulation is very reasonable, if you are interested in products, you can contact us directly, at any time, a manager can provide a quotation free of charge, if you can come to the factory for personal inspection We are happy to serve you.