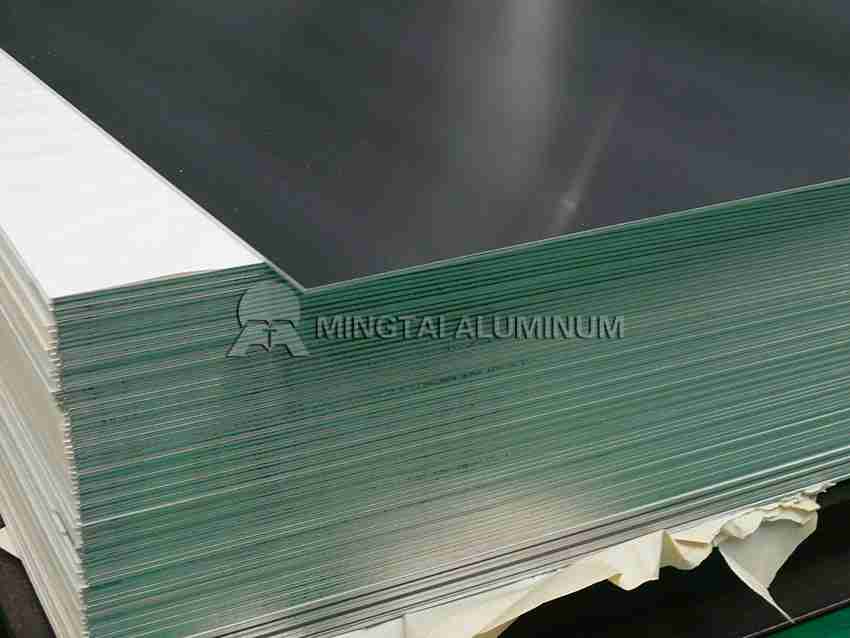 Aluminium Sheet 3mm 8×4 on Sale
Loading Port: Tianjin/Qingdao, China
Sample: A4 Sized
Payment Terms: L/C,D/P,T/T
Delivery time: Within 15-30 Days
Email Us:vip@mingtai-al.com
Contact Us
---
Aluminium Sheet 3mm 8×4 on Sale:
Aluminium Sheet 3mm 8×4 Alloy
Aluminium sheet 3mm 8×4 becomes versatile alloy with standard specification. As the name implies, 3mm refers the thickness of aluminium sheet. And 8×4 indicates the length and width , that is, the length of 3mm aluminum sheet is 8 inches (about 2.4m ), the width is 4 inches (about 1.2m ). In imperial measure, 8'x 4′ is also equivalent to 96" x 48 ". It is the reason why we also call 96 x 48 aluminium sheet sometimes. So the aluminium sheet 3mm 8×4 with standard sizes, is widely used for vehicle, boat, building decoration, manufacturing, processing and other fields in practice.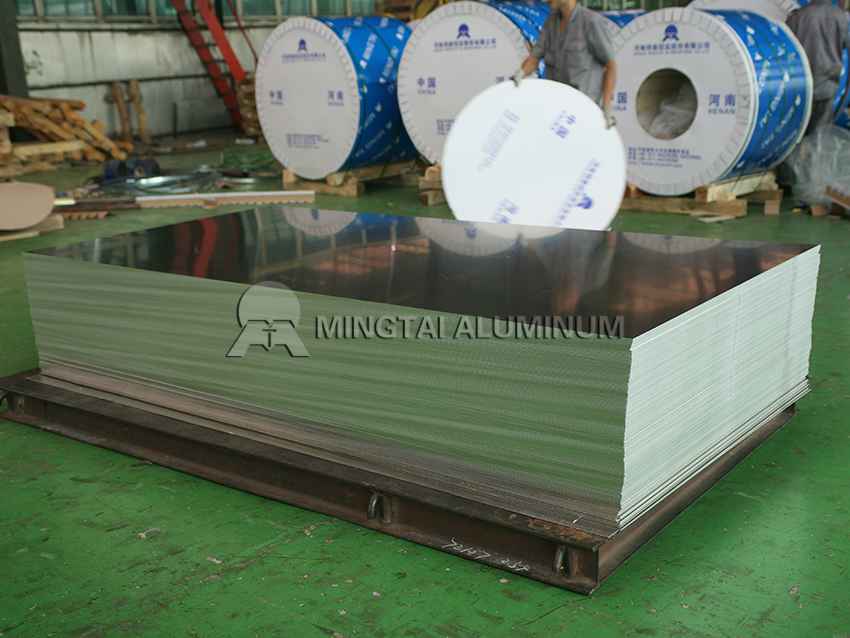 Aluminium Sheet 3mm 8×4 With the Complete Grades
As we know, aluminum alloy sheet is divided into 1-8 series in general. And aluminium sheet 3mm 8×4 is no exception. So there are the complete grades containing 1000 series, 2000 series, 3000 series, 5000 series, 6000 series, 7000 series,etc, for your choice. Of course, the popular aluminum tread plate 8×4, such as 4 x 8 aluminum diamond plate, we also can customize them according your demands !
Alloy Series
1000 series
2000 series
3000 series
5000 series
6000 series
Typical Grades
1100,1060,etc
2A12,2017,etc
3003,3105,3A21,etc
5083,5052,5754,5005,etc
6061,6063,6005A,etc
Specification
Thickness:3mm;  Width:4 inches;  Length: 8 inches
Material Temper
O, H1*, H11*, H2*, H3*, F,etc.
Surface Types
Plain, Diamond, Big 5 bars, Small 5 bars, 3 bars, 2 bars
Important Application of Aluminium Sheet 3mm 8×4:
Marine Grade Aluminium Sheet 3mm 8×4
3mm 8×4 marine grade aluminium sheet is very common in boat building. Commonly used alloy grades are 5083, 5086, 5052, and 5754, 3003, 6061, etc. These aluminium sheet 3mm 8×4 for marine application are lightweight and have excellent corrosion resistance, processability, formability, weldability, etc., They are preferred material for Boat Deck/ Sides/ Bottom/ Outboard, etc.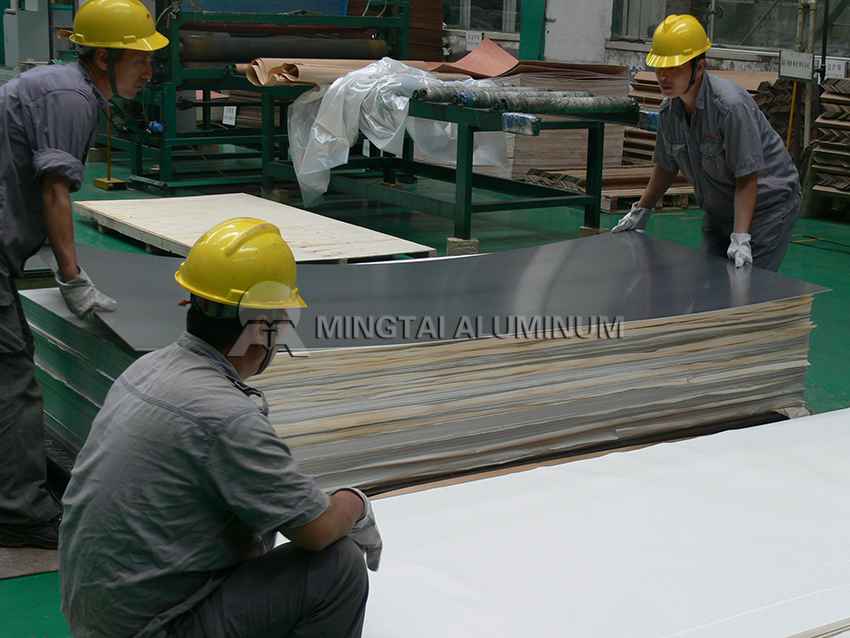 Aluminium Sheet 3mm 8×4 Tread Plate
Another hot selling product of aluminium sheet 3mm 8×4 as aluminum tread plate, such as 3mm 4×8 aluminum diamond plate, 5 bar aluminum tread plate. The commonly used alloy grades include 1100, 3003, 6061-t6, etc. These 3mm 8×4 aluminium sheets with beautiful appearance, enough strength, bearing quality, corrosion/wear/skid resistance, processability, etc, are widely used in cold storage/indoor and outdoor non-slip floor, garage/office/gym/canteen wainscot, truck beds, toolbox, and other various usages.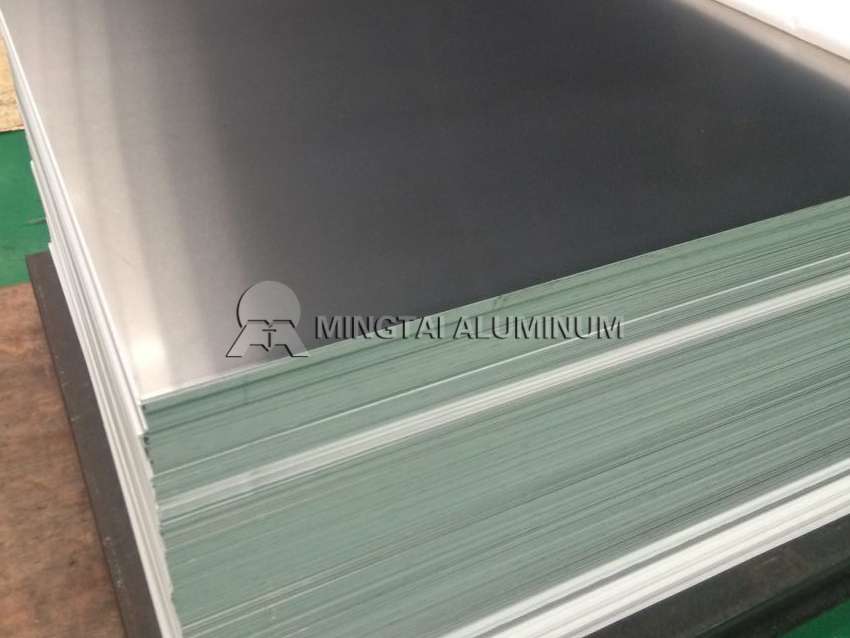 Preferential Price of Aluminium Sheet 3mm 8×4 from Mingtai:
As you know, aluminium sheet 3mm 8×4 is mostly composed of aluminum ingots price and processing fee in the current market. And the processing fee is very different. Here, Mingtai Aluminum as a large manufacturer and aluminum sheet supplier in china offers 30% lower prices of 3mm 4×8 aluminum sheets than competitors! So, If are looking for aluminum sheet alloy products, then contact us now, to get a preferential price from Mingtai Aluminum! Come on!