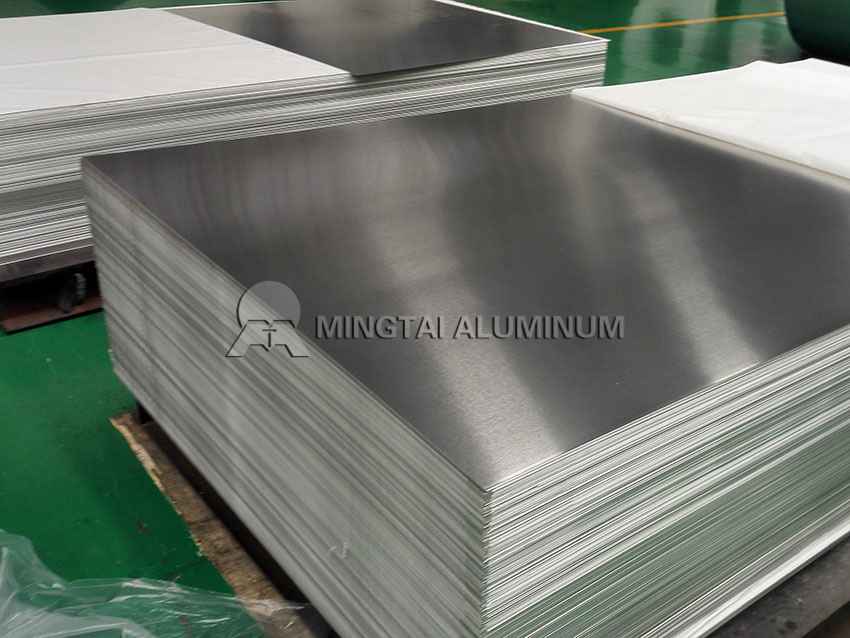 2mm Thick Aluminium Sheet for Sales
Loading Port: Tianjin/Qingdao, China
Sample: A4 Sized
Payment Terms: L/C,D/P,T/T
Delivery time: Within 15-30 Days
Email Us:sales01@mingtai-al.com
Contact Us
---
2mm Thick Aluminium Sheet for Sales:
The 2mm aluminum sheet is highly practical, as a hot-selling product for sale in fact. In the building industry, aluminium sheets with 1mm/2mm/3mm thickness are common material of aluminum composite panels. In boat manufacturing, 2mm/3mm/4mm/5mm/6mm aluminum sheets are also universal. In addition, because aluminium sheets have a series of advantages, such as light texture, corrosion resistance, easy processing, forming, welding, high strength, toughness, durability, etc. The versatile 2mm aluminium sheet is widely used in all aspects. It's highly practical in fact!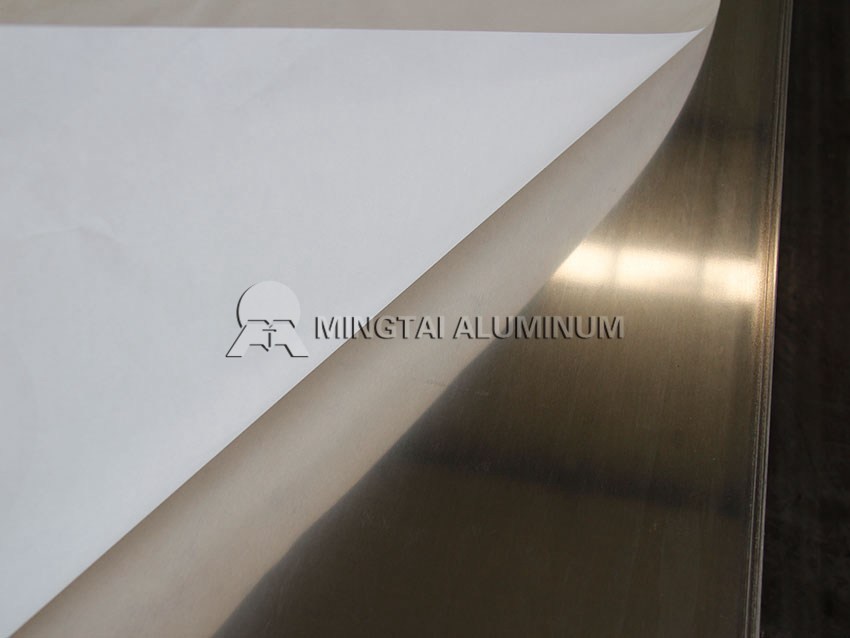 2mm Thick Aluminium Sheet with the Complete Grades:
There are 2mm aluminium sheets for sales, covering 1-7 series alloy grades. The typical alloy series and grades also are shown as follows.
1 series 2mm aluminium sheet. such as Grades 1060-h14, 1100-h16, are perfect materials of ACP. And 1050, 1070 alloy are also common in other fields.
3 series 2mm thick aluminum sheet. The typical grades are 3003, 3004, 3105. Similarly, These 2mm aluminium sheets show better corrosion resistance, adequate strength, surface treatment, etc. So, such 2mm 3003 aluminum tread plate, is often seen in floor/ staircase/ architectural decoration, etc.
5 series grade 2mm aluminium sheet. 2mm thick aluminum sheet also is universal material in 5 series marine grades aluminum sheet. For example, the typical grades are 5083, 5086, 5052, etc. and They are widely used for the deck, engine pedestal, boat side, bottom exterior board, and other components.
6 series 2mm aluminum sheet. Such as 2mm 6061 aluminum sheet, is famous for outstanding weldability, higher strength. Therefore, It's widely used for precision mechanical structure, welding parts, etc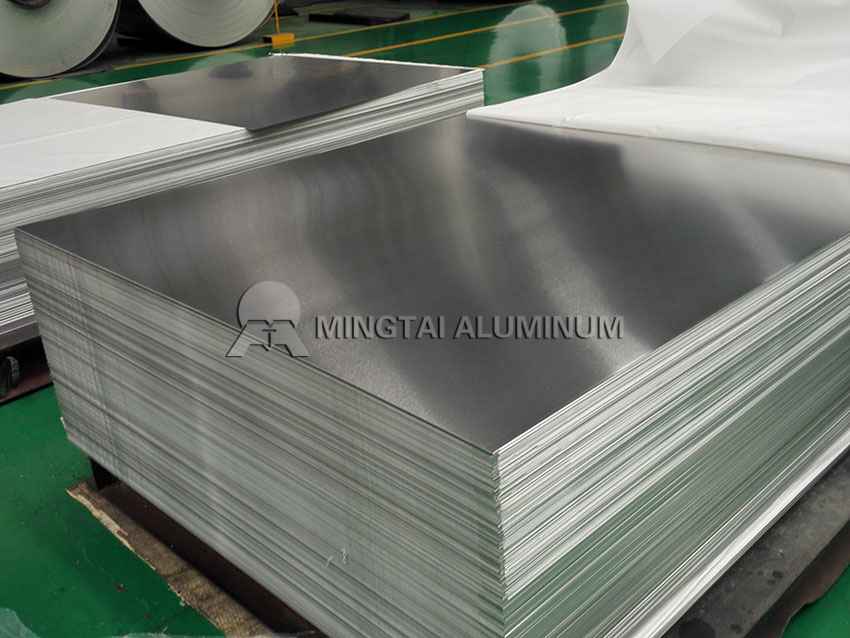 2mm Thick Aluminium Sheet Available in Various Sizes:
In addition, Mingtai Al., as a larger aluminum sheet supplier, also supplies various specification in width and length for your choose ! For example:
| | |
| --- | --- |
| · 4'x4' aluminium sheet | · 4'x6' aluminium sheet |
| · 4'x8' aluminium sheet | · 4'x10' aluminium sheet |
| · 4' x 12'aluminium sheet | · 5'x8' aluminium sheet |
| · 5'x10' aluminium sheet | · 6' x 8' aluminium sheet |
| · 12'' x 12''aluminium sheet | · 24'' x 24'' aluminium sheet |
| · 24'' x 36'' aluminium sheet | · 24'' x 48'' aluminium sheet |
| · 36in x 36in aluminium sheet | · 48in x 48in aluminium sheet |
Of course, if you also need the thickness of 1mm/ 3mm/ 4mm/ 5mm/ 6mm/ 8mm/ 1 inch/ 10 gauge/ 12 gauge/ 14 gauge/ 16 gauge/ 20 gauge, as well as surface types, we can also customize our products for you.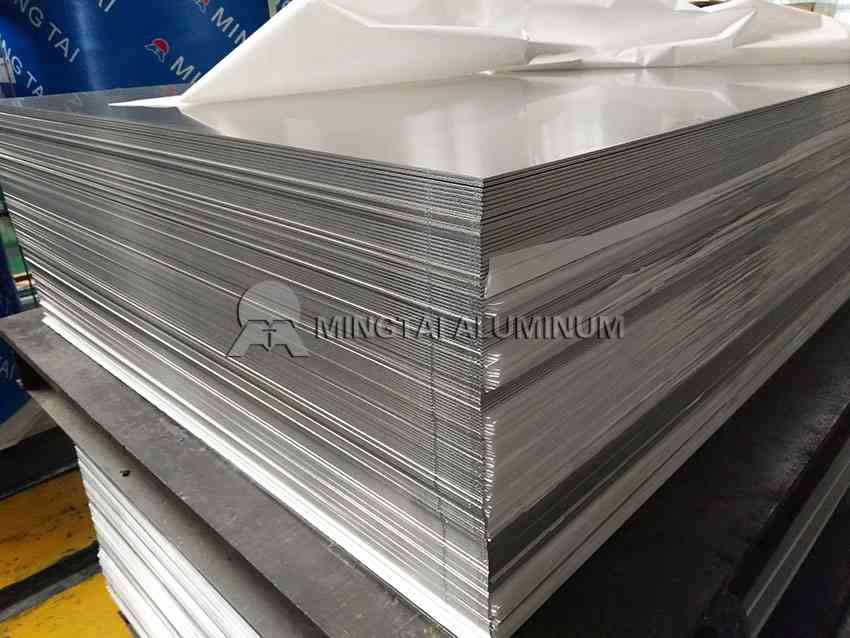 Preferential 2mm Aluminum Sheet Price:
Finally, I am so excited to tell you, the price of Mingtai 2mm aluminium sheet is lower 30% than competitors. It's really preferential in fact! Of course, This is factory direct sales, low processing cost, transparent and wise price. So, If you are looking for aluminium plate 2mm or other aluminum products, then don't hesitate to ask a quotation from us! Just send an e-mail, or click the online customer service on the right, we will quickly offer a satisfactory price for you! Come on!