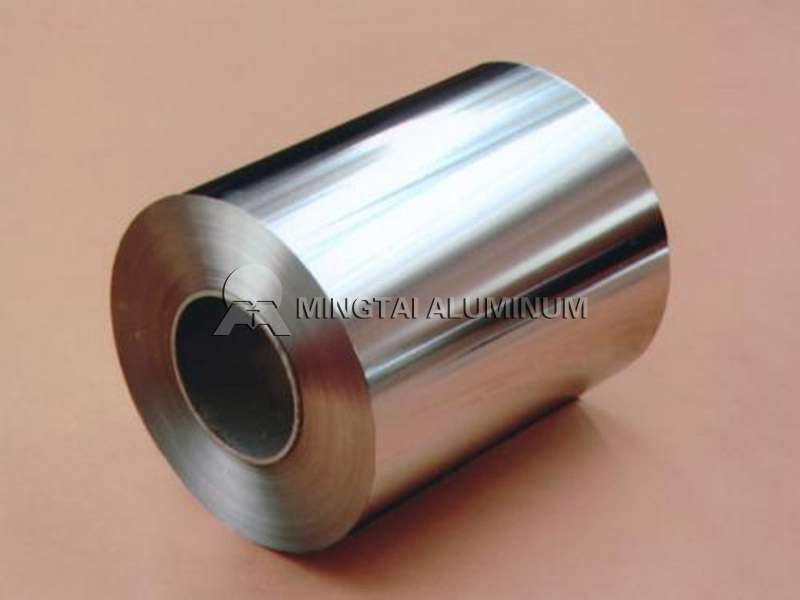 European 8021 battery aluminum foil丨battery foil manufacturer in Europe
Loading Port: Tianjin/Qingdao, China
Sample: A4 Sized
Payment Terms: L/C,D/P,T/T
Delivery time: Within 15-30 Days
Email Us:sales01@mingtai-al.com
Contact Us
---
8021 battery aluminum foil application market
Power battery is the main source of power for new energy vehicles, and it is also the core component, which involves the safety of vehicles. The power battery is packaged with a soft aluminum-plastic film, which has the characteristics of small size, high capacity density and high safety, which is very suitable for the needs of the European new energy vehicle market. With the popularity of new energy vehicles, the demand for power batteries is increasing, and the demand for aluminum plastic film is also increasing.
8021 battery aluminum foil introduction
8021 aluminum foil is the main product for manufacturing battery soft aluminum plastic film, medical packaging and food packaging. It has excellent moisture resistance and high barrier capacity. 8021 aluminum foil is widely used as a packaging material after compounding, printing and gluing. In the structure of the aluminum-plastic composite film, the aluminum foil is used as the intermediate layer to prevent the internal electrolyte from leaking out, and at the same time to prevent the external water vapor from penetrating into the battery.
The thickness range of 8021 battery aluminum foil produced by Mingtai is 0.018mm-0.2mm, and the width can be controlled within 100-1650mm according to customer requirements. The most commonly used specification of battery soft pack aluminum foil is 0.035-0.055mm.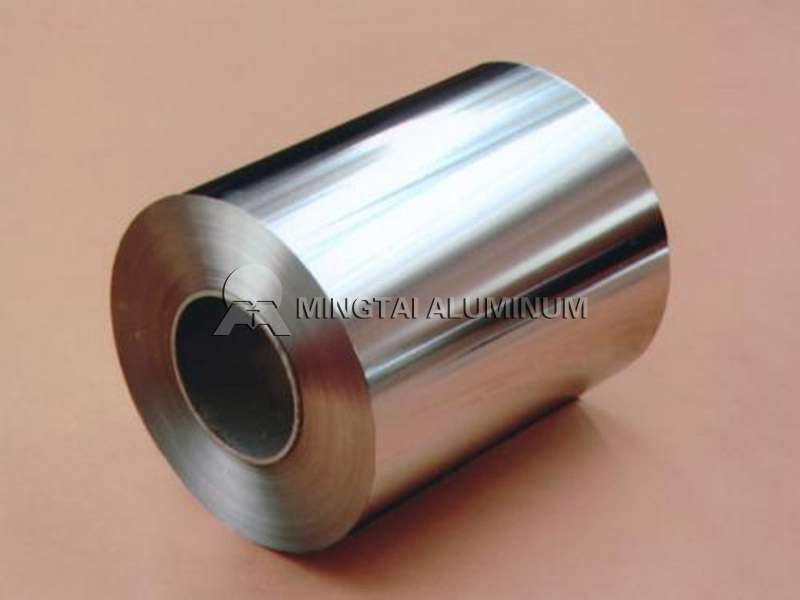 What are the advantages of Mingtai 8021 battery aluminum foil?
The surface of the 8021 aluminum foil produced by Mingtai Aluminum is clean, smooth, free of oil stains, and good in shape. It can bond and composite during the aluminum-plastic film composite process, and is not easy to fall off and delamination. At the same time, the product has better stamping properties and puncture resistance, and its elongation and cupping value and other properties meet the processing requirements of lithium battery aluminum-plastic film.
The difference between 8021 battery aluminum foil and 1050 pure aluminum foil
Compared with 8021 aluminum foil, 1050 pure aluminum foil has a softer texture, low work hardening rate and low tensile strength. In terms of use, 8021 aluminum foil is commonly used as battery foil, beer foil, household foil, air-conditioning foil, cable foil, etc. And 1050 pure aluminum foil is commonly used as plate, cable tape and double zero foil.
At present, the 8021 battery aluminum foil produced by Mingtai Aluminum has established long-term cooperative relations with many large European companies and is well received by users! Customers in need please contact us!
Learn more about Mingtai Aluminum products: 3004 aluminum container foil in Europe